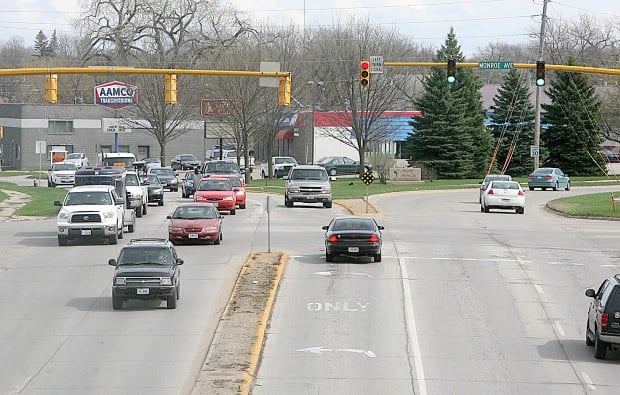 MASON CITY — The Mason City Council will revisit the idea Tuesday of participating in a study about realigning the one-way portions of Highway 122 in Mason City.
The council will hold a work session at 7 p.m. in the second floor conference room at City Hall. No formal votes are taken at work sessions.
The study would be in conjunction with an Iowa Department of Transportation concept of reconstructing the Highway 122 corridor from Monroe to Massachusetts avenues.
In talks in March 2011, one of the plans under discussion was to transform the one-way streets on Fifth and Sixth streets into a combined four-lane two-way roadway on Sixth Street.
But it never got past the discussion stage because the DOT said an environmental impact study was required — and the city's share of the cost of the study was $80,000. Council members balked at the price.
You have free articles remaining.
Now the DOT has come forward with a proposal to develop a planning study concerning the one-way streets.
The DOT would be responsible for development and administration of the study and to contract with a consultant to conduct it.
The city's share would be $20,000 and is budgeted. It would be paid with Road Use Tax funds, said City Administrator Brent Trout.
Even with a study completed and plan worked out, the changes would not occur for several years because of DOT commitments for other projects, city officials said.
In a related matter, the council will take up the often-discussed concept of turning Delaware and Washington avenues downtown into two-way streets.
Other agenda items are revisions in the city's 28E agreement with the Landfill of North Iowa; and formation of a local option sales tax renewal committee.