Clear Lake volleyball head coach Richie Ellis is the subject of an internal school district investigation, after multiple sources say he walked into the girls locker room before a game last week, while players were showering and changing clothes before a varsity game.
According to the multiple sources that reached out to the Globe Gazette, Ellis was asked to exit the locker room by one of the players, but did not leave until he was finished talking to the team. 
The sources do not want to be named for fear of retribution.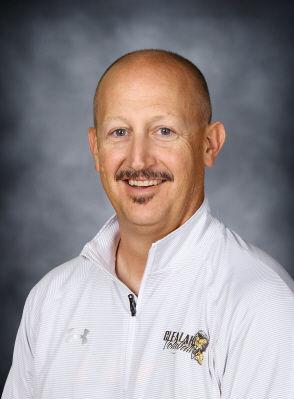 Clear Lake Schools Superintendent Doug Gee and activities director Dale Ludwig are investigating, after some people expressed concerns to Ludwig, according to Gee.
"My athletic director brought it to my attention," Gee said. "Nobody else did. I think some people sent anonymous letters. I don't pay any attention to an anonymous letter, but there were some people who had some concerns that were expressed to the athletic director. Him and I are in the process of investigating things, and in the meantime, coach Ellis just isn't coaching."
You have free articles remaining.
Ludwig and Gee sent an email to parents on Monday saying, in part, "We believe that it is in the best interest of the program and everyone involved that Coach Ellis will not be allowed to coach the volleyball team at this time. We will continue to handle this in a respectful, professional manner and decisions will be made as we move forward."
In the email, the two state that several of the team's assistant coaches will be taking over coaching duties of the varsity and JV teams for the time being, and that Ellis apologized for what happened. 
According to Gee, no decisions have been made about Ellis' coaching status moving forward.
"There is not much to it right now," Gee said. "There is a lot of rumors and speculation on a lot of things, and people commenting on things they don't know anything about. It's too bad. Right now, there is not much anybody really knows for sure. It's just ongoing. In the meantime, he's just not coaching."
Ellis, who currently works as a third-grade teacher for Clear Lake, was reached via email, but he declined to comment on the story. Ludwig directed all questions to the superintendent.