For at least seven months, Clear Lake City Administrator Scott Flory has been working to secure an economic development opportunity east of Interstate 35.
And his work may soon pay off.
On Monday, the Clear Lake City Council unanimously approved, with Mark Ebeling absent, a letter of intent with WillowStream LLC, a developer interested in building a hotel, event center and restaurant on 5.8 acres in the Courtway Park Development Subdivision in Clear Lake.
"As I said repeatedly last time, don't be spiking the ball. We've got a long way to go, and there's certainly a good chance that it may not happen," Flory said. "But all the things are happening that should happen and they're all happening positively, and I don't have any reason to believe that it won't, but again, we still have a ways to go."
The letter states a future development agreement would minimally include the constructing, furnishing and equipping of a 70-room mid-scale brand hotel, a 9,000-square-foot conference/meeting/event center that'd accommodate about 600 people, and a 5,000- to 6,000-square-foot restaurant. It'd employ no less than 25 full-time equivalent jobs.
Site plans for the project — estimated to cost more than $14 million — would be submitted for review and approval to the Clear Lake Planning and Zoning Commission on or before its Sept. 24 meeting, and the project would be completed by Oct. 30, 2020.
WillowStream LLC must inform the city about its plans for the project by Aug. 30, which is included in the letter of intent.
"I cannot emphasize enough that the point that we would be in a position to break ground this year … would be beyond extraordinary," Flory said. "It doesn't happen. I can promise you."
The letter of intent also initiates the city's process to amend its urban renewal plan to better position itself to offer development incentives in the subdivision.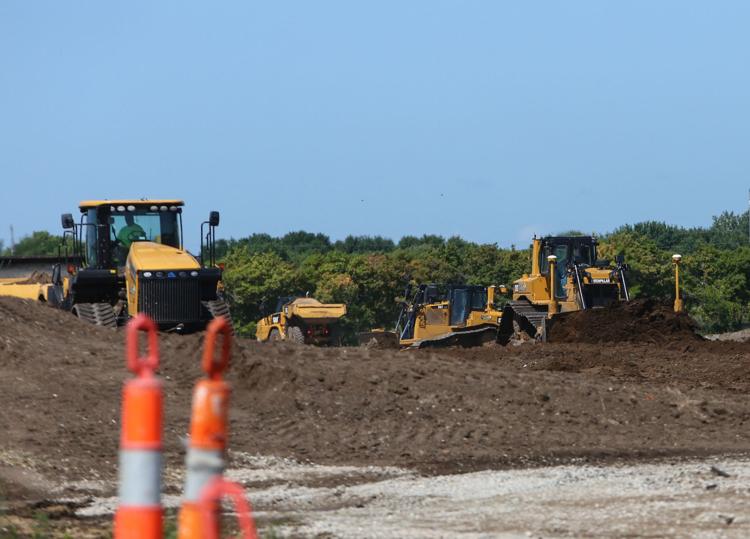 Under the future development agreement, Clear Lake would offer the developer a not-to-exceed $4 million economic development loan that'd be forgivable after 10 years once the project is completed.
The city would pay for the loan with revenue from new property and sales tax generated by the development as well as other future developments in the subdivision, current and future tax increment financing and its consolidated urban renewal area.
"These are very prudent," said Second Ward Councilman Bennett Smith, noting its normal for governmental bodies to offer public incentives to support economic development projects.
During the council meeting, Flory presented black-and-white digital renderings of the possible development.
The development would be positioned in the southwest corner of the Courtway Park Development, comprising 11 lots — six highway commercial and five light industrial — and two roadways and curb and gutter on nearly 64 acres east of Interstate 35 and north of Highway 122.
You have free articles remaining.
The land is owned by TDFUEL LLC, according to Cerro Gordo County property records. TDFUEL is owned by Lorri Hall, of Sheffield, according to documents filed with the Iowa Secretary of State.
The letter of intent approved by the council was signed by Lorri Hall, Todd Hall and David Harchanko, president of Apollo Development LLC based in Monticello, Minnesota, on Aug. 2 on behalf of WillowStream LLC.
Apollo Development was involved in the construction of the AmericInn Hotel & Suites in Osage in 2012, according to its online portfolio.
Flory said the developer has experience, bankability and a positive track record.
"I'm happy to say I believe the developer for this particular project ticks all those boxes, and additionally, has a strong track record of utilizing local lending institutions," he said.
The purchase of the former Andrews Prestressed Concrete property and the city's $1.8 million utility and street improvement project on North 32nd Street — adjacent to the Courtway Park Development Subdivision — this spring were catalysts for transforming the site from an eyesore into an economic development opportunity.
The street and utility project, awarded to McKiness Excavating Inc. in March, includes new pavement, sanitary sewer, water mains and storm sewer. It's scheduled to be completed by Oct. 31.
"I think sometimes people joke about middle America being a flyover, and I think some other people in our state that don't really understand how great a place North Iowa is kinda talk about it as a drive-by on I-35," said At-Large Councilman Mike Callanan. "I think this, if it can come to fruition, might actually be one of the things that makes it a little less of a drive-by."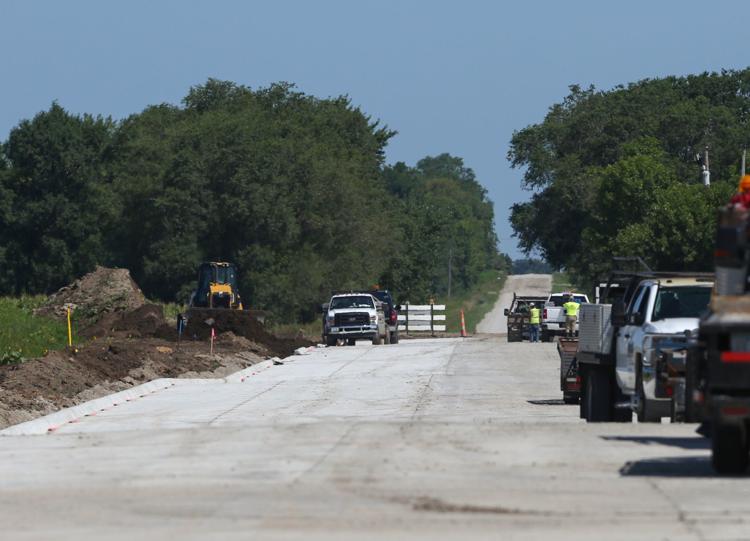 The proposed fenced-in center, including 31 overhead doors, a small office, and parking lot, would be positioned in the northernmost lot of the Courtway Park Development. A future dock expansion and fuel station are also incorporated in the site plan.
Old Dominion is a regional and national less-than-truckload, or small freight, motor carrier with about 233 service centers across 48 states, 45,000 tractors and trailers and 21,000 full-time employees.
Flory told the council work on the Old Dominion site may not begin until next spring.
Photos: 2019 Paddlefest at Clear Lake