Clear Lake coach Richie Ellis has returned to coaching following an investigation stemming from accusations that he walked into the girls locker room before a varsity volleyball match, in order to talk to the team. 
Clear Lake Schools Superintendent Doug Gee responded to questions on Ellis' coaching status by stating that the district had decided that Ellis would not coach the rest of the year. 
"He hasn't coached since that happened," Gee said. "That's kind of where we left it. It was an internal matter. It's been taken care of."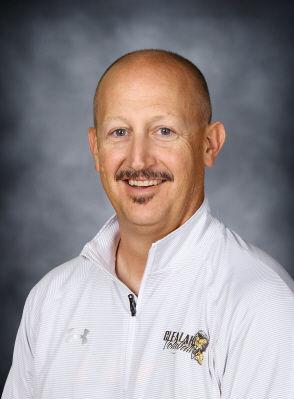 But Ellis has apparently been cleared to return to coaching, and is listed as Clear Lake's ninth grade boys basketball coach for the upcoming season. 
You have free articles remaining.
"You asked me if Richie Ellis was coaching volleyball and I said he is not coaching volleyball, and volleyball is over," Gee said in an email response to a request for clarification. "Yes, he is coaching ninth grade boys basketball, and yes, he is our third grade teacher. "
According to multiple sources that reached out to the Globe Gazette, before the Lions' Oct. 10 match against Iowa Falls-Alden, Ellis entered the girls' locker room despite being told that his players were in the process of changing.
The sources said Ellis was asked to leave the locker room, but declined to do so until he was finished talking to the team.
The sources did not want to be named for fear of retribution. During the investigation, assistant coach Heather Johnson took over as head coach for the remainder of the season. 
Ellis did not immediately return a request for comment.
Grace Zaplatynsky contributed to this report.
Reach Shane Lantz at (641) 421-0526.