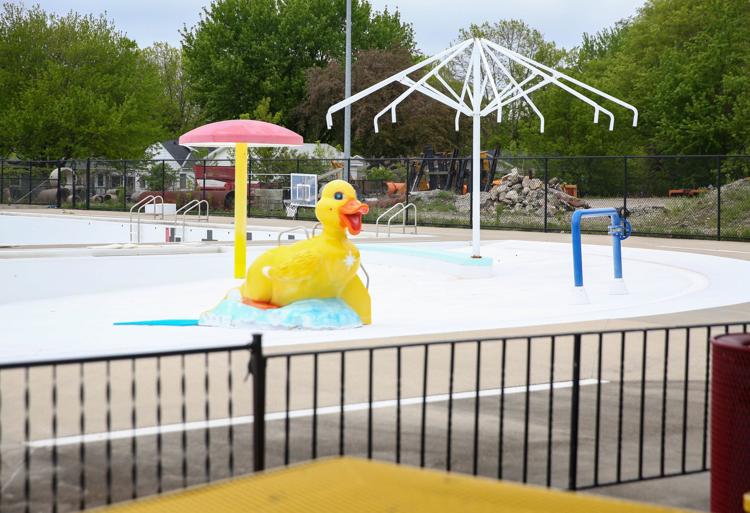 The city of Clear Lake doesn't want to imagine a summer without its aquatic center, splash pad and beach.
But COVID-19 and the resulting public health disaster emergency may not leave it much choice.
"It certainly doesn't look good, but we're holding off for a little while longer before we make a formal decision on whether or not we'll open up the pool," said Scott Flory, Clear Lake city administrator.
Flory discussed the opening of City Beach, Clear Lake Aquatic Center and its new splash pad during the Clear Lake City Council meeting Monday evening.
Historically, the aquatic center at 1420 Second Ave. S. opens Memorial Day weekend, but because of the state public health disaster emergency, it won't be opening this weekend.
On Wednesday, Gov. Kim Reynolds signed a proclamation continuing the state's public health disaster emergency declaration. 
Under her proclamation, swimming pools may open at 5 a.m. Friday for the limited purpose of lap swimming and conducting swimming lessons as long as they take reasonable measures to ensure social distancing of employees and patrons, increase hygiene practices and other measures to reduce the transmission of COVID-19.
Except for those limited purposes, all swimming pools and spas, wading pools, water slides, wave pools, spray pads and bathhouses are to remain closed, and gatherings of more than 10 people are prohibited until May 27.
Flory told the council it's unclear whether the governor will extend the state public health disaster emergency prohibiting the opening of pools this summer, which puts cities, like Clear Lake, in a "tough scenario."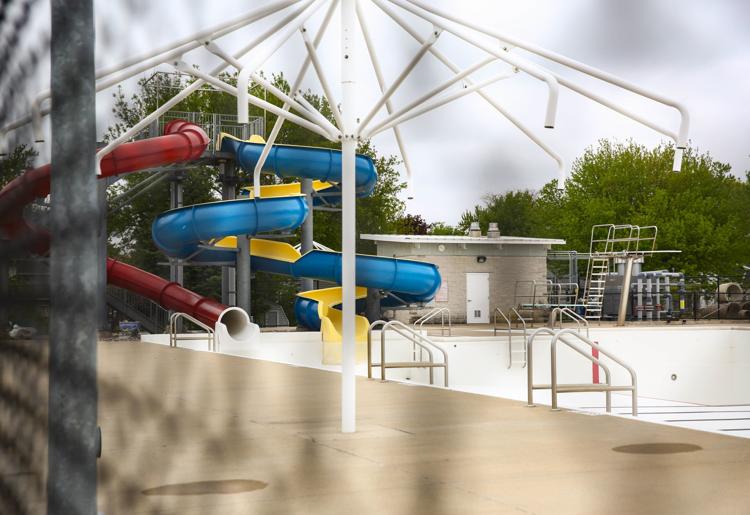 Mason City officials announced earlier this month that it wouldn't be opening its pool to the public this summer.
The Clear Lake Aquatic Center employs about 30 staff — many of whom are students — each summer from Memorial Day weekend through the second weekend in August.
Training begins two weeks before Memorial Day weekend in a non-COVID-19 year.
Flory said if the governor lifts the prohibition on swimming pools on May 27, the earliest the city would be able to open the aquatic center is mid-June.
He anticipates pools, if allowed to open this summer across the state, will have to abide by capacity, social distancing and cleaning requirements set forth by the Iowa Department of Public Health, but specifics are unknown.
Clear Lake Mayor Nelson Crabb said those restrictions may add to the decisions the city has to make related to the aquatic center.
"It's an interesting time for sure," he said.
Although a decision hasn't yet been made related to the opening of the aquatic center, the city would like to make a decision soon, so individuals who planned to work at the pool can pursue other summer employment opportunities.
The aquatic center's fiscal year 2020 budget was $158,000, Flory said, noting 45% is attributed to salaries.
"Our preference would be that we were able to have a normal pool season, but that isn't the case," Flory said. "This is clearly not anything the park director, the park advisory board, you all, myself want to be closing the pool, but we may be in the situation where we just simply don't have any options."
At City Beach, the city plans to install social distancing signage that encourages beach users to remain 6 feet apart.
"That's been popular lately and we anticipate its popularity will increase, and we hope people will respect and abide by the social distancing recommendations that come from the Department of Public Health and (Centers for Disease Control and Prevention)," he said.
Flory said the city is unable to have public health and law enforcement officials at City Beach to enforce social distancing among beach users, but if they don't abide by them, the city may be forced to close it.
The splash pad, which is part of the second phase of the City Beach enhancement project, is anticipated to be completed in mid-June.
Peterson Construction, of Webster City, was awarded the second phase of the project for nearly $1.1 million. Peterson was the contractor that built the city's aquatic center in 2007.
The second phase of the beach enhancement project features the construction of a splash pad, a new restroom facility, a sun shade shelter, landscaping improvements and lighting.
The splash pad will be located northwest and southwest of the new restroom facility and it will contain three zones that can be activated individually.
At Monday's meeting, Councilman Bennett Smith asked Flory if the city would likely be using the same criteria for the splash pad as the aquatic center and beach, and he said that'll likely be the case.
"We're going to have an incredible community asset there and restroom facility as well," he said. "We'd like to be able to use it and we'd like the community to be able to enjoy it, but again we'll probably put signs up there encouraging the social distancing and hopefully people will abide by those or we're not going to have much choice but to take those things out of operation."
Ashley Stewart covers Clear Lake and arts and entertainment in North Iowa for the Globe Gazette. You can reach her at ashley.stewart@globegazette.com or by phone at 641-421-0533. Follow Ashley on Twitter at GGastewart.
Concerned about COVID-19?
Sign up now to get the most recent coronavirus headlines and other important local and national news sent to your email inbox daily.