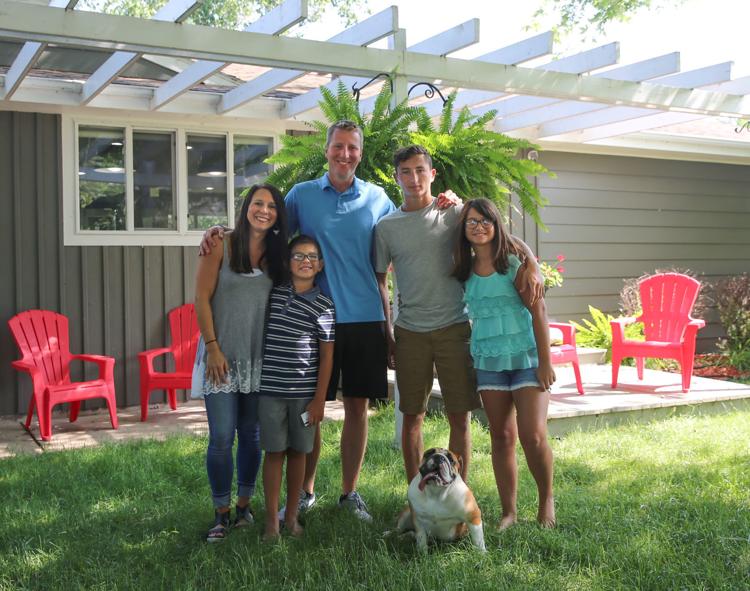 Brandon and Kelsey Hrubes never imagined their lives the way they are now.
Their home, in a quiet Clear Lake neighborhood, is full.
"It was not in the plan," she said.
But a mission trip, an answered prayer and three children later, they wouldn't want their home any other way.
Thursday morning their living room was filled with the laughter and smiles as their children played with the 3-year-old bulldog Evelyn.
"Not in a million years (could I've imagined this)," Brandon said.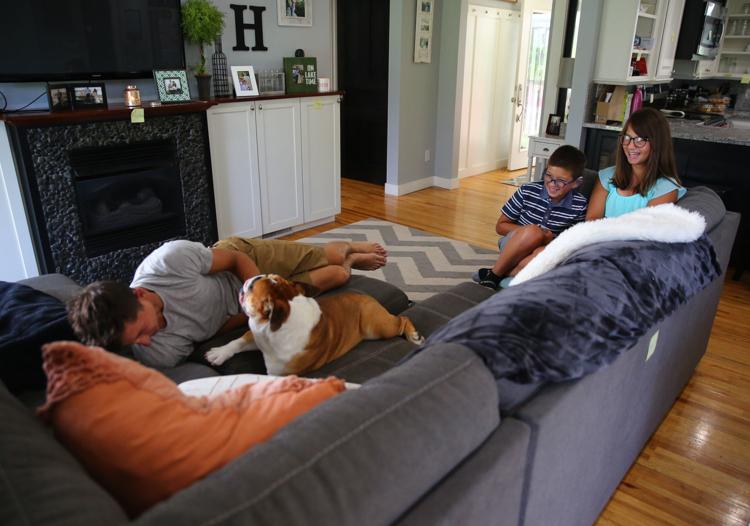 The couple — Brandon, 36, of Britt, and Kelsey, 30, of Burlington, — married on Nov. 4, 2016, and more than a year later, they embarked on a 5,200-mile trip across the world that changed their lives.
Kelsey had wanted to go on a mission trip for years, so when her friend asked her to travel to Ukraine with her and a team from their church to help orphaned children, she didn't hesitate.
"It was just me for the longest time, and the day before we booked our plane tickets, he walked in the door and said, 'I think I should go with you,'" she said. "I don't think we would have the kids today if he wouldn't have made that decision."
Brandon had planned on attending a different mission trip to help hurricane victims in Texas, but a phone call from a pastor at Grace Church changed his mind.
Kelsey and Brandon left for the 10-day mission trip on Jan. 5, 2018, with Heritage Ukraine, a ministry that works with children living in orphanages.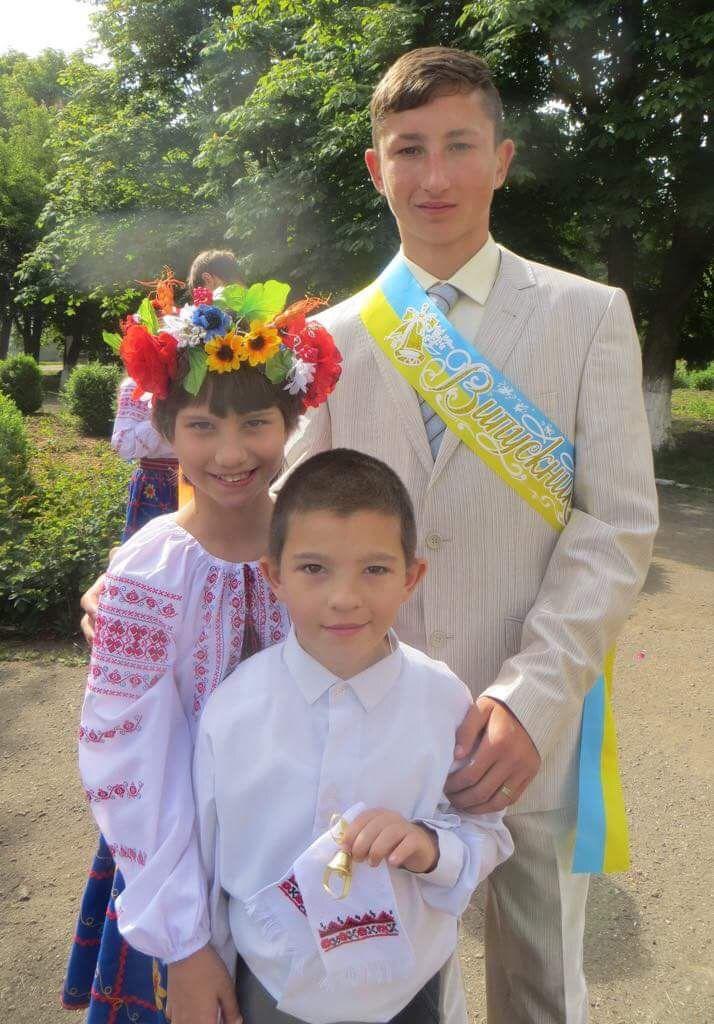 Much of their time was spent at an orphanage in Pishana, where hundreds of children with disabilities were housed. They shared Bible stories, played games, made crafts, taught life-skills lessons and established mentor relationships.
It was at that orphanage, Kelsey and Brandon met and formed a relationship with Svetlana, a then-11-year-old girl.
"That's when the wheels started turning and I mentioned something to (Brandon) at the end of the first day, like 'I don't know how I'm going to leave her here," she said.
On the last day at the orphanage, the couple inquired about Svetlana's availability for adoption and found out she had an older brother and a younger brother.
Her younger brother, Ivan, then 10, was at the orphanage, but her older brother, Sasha, then 16, was at another orphanage nearly eight hours away.
"That's when the decision became even harder," Kelsey said.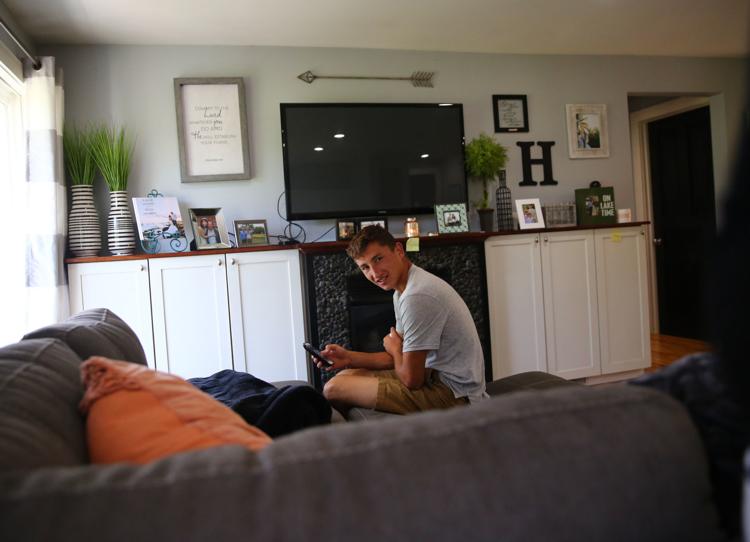 When the Hrubes returned from Ukraine, they entertained the idea of adopting the three children by talking with other couples who had gone through a similar process and praying — a lot.
The couple, who had been trying to get pregnant for months before they left for Ukraine, hadn't planned on adopting children until after they had a few of their own, and they certainly didn't plan on adopting older children.
But through prayer, they felt God calling them to bring Ivan, Svetlana and Sasha home.
"We just decided to start the process and God would keep the door open or he would close it, and he kept it open the whole time," Kelsey said.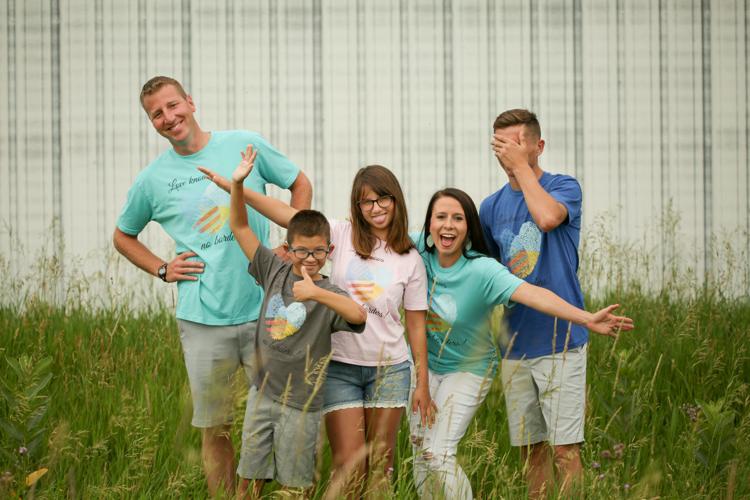 In March 2018, the couple began the monthslong home-study process, a screening of the home and life of prospective adoptive parents prior to an adoption.
The Hrubes worked with a home-study agency, an adoption agency and an attorney to compile a 170-page dossier, which needed to be translated from English to Russian prior to being submitted to the Ukrainian government for consideration.
They also held several fundraisers throughout North Iowa to help offset some of the adoption costs, including the Both Hands Foundation project last summer that helped them raise $40,000.
Both Hands Foundation is an organization that helps Christian families fund their adoptions by coordinating a service project that fixes a widow's home.
You have free articles remaining.
"We just relied on God to provide whatever we needed, whether it was emotional support, financial support," Brandon said.
The dossier was submitted in the fall, and on Oct. 8, 2018, they had an appointment at the State Department for Adoptions and Protection of Rights of the Child, commonly referred to as the SDA, in Ukraine, where they selected the children they wished to adopt based on their preferences.
Knowing what they did about Ivan, Svetlana and Sasha, they tailored their preferences in their dossier accordingly.
Once they'd been cleared by the SDA, the Hrubes visited Ivan and Svetlana at the orphanage and asked them if they'd like to be adopted, and they said, "Yes."
The next day, the couple visited Sasha at a trade school in Kiliya to do the same, which was also their first time meeting him.
"We met him for the first time and spent the day with him and asked him how he felt about adoption, which was scary because he could say, 'No,'" she said.
In Ukraine, children leave the orphanage system when they're 16 and are only able to be adopted if they have younger siblings.
Sasha agreed to being adopted, and the door remained open for the Hrubes' journey to a family.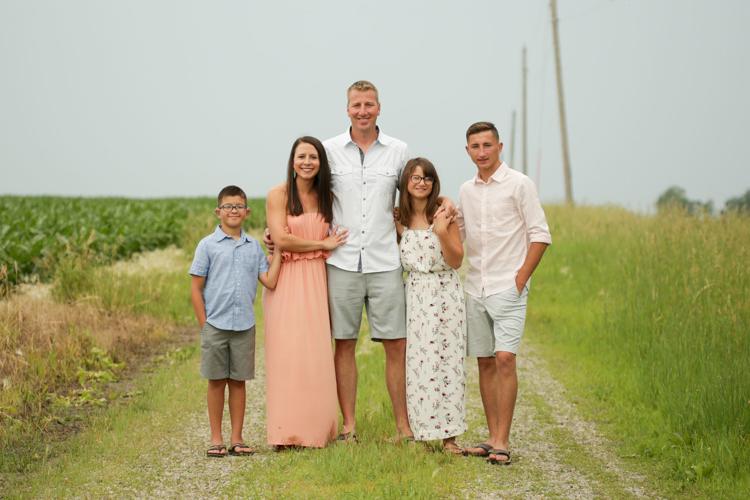 While they waited for their official court appearance, the couple returned to the U.S. to work, while the children remained in the orphanage.
On Nov. 16, 2018, the adoption was approved in Ukrainian court, but Brandon and Kelsey were unable to take the children home until after a 30-day waiting period without any opposition.
"It was a mix of feelings though because we couldn't bring them home at the same time, so they were ours but we had to go wait some more," Kelsey said. "It's very much a hurry-up-and-wait process."
The Hrubes' most exciting trip to Ukraine was their third and fourth.
In January — nearly a year after their mission trip — the couple returned to Ukraine, where they began the in-country process to leave the country with their children.
However, during the medical examination, there was some suspicion that Sasha may have been exposed to tuberculosis because his blood test and X-ray came back positive, which meant he was unable to enter the U.S. for nearly two months.
On Jan. 16, the Hrubes returned to Clear Lake with Ivan and Svetlana, and Sasha went to stay with their friends at the Heritage Ukraine.
"It worked out, but you never want to leave your son over there for another seven weeks," Kelsey said. "It was hard."
Brandon brought Sasha home on March 15.
The couple said the past six months have been a rollercoaster with "really high, highs and really low, lows," but things are getting better each day.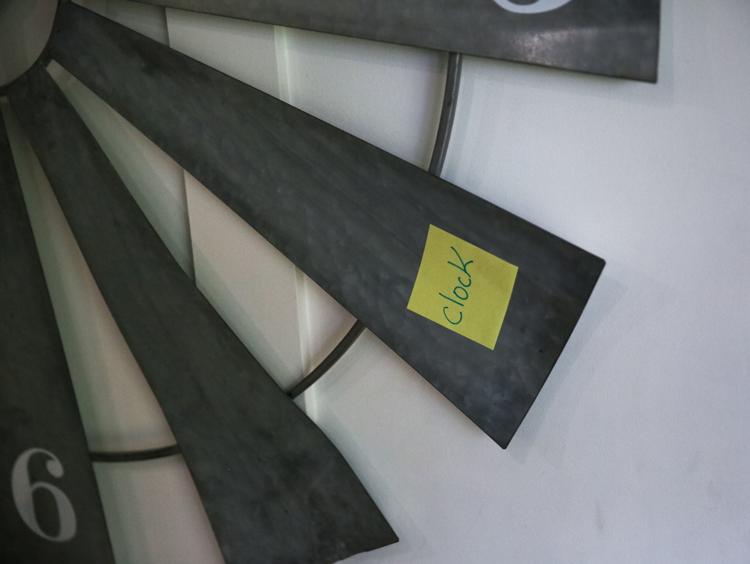 Brandon said Ivan is creative. Svetlana is a sweetheart, and they play well together. Sasha is more independent and he enjoys playing soccer and working on his car.
All three children attended Clear Lake schools, and they will return next month. With Ivan, 11; Svetlana, 12; and Sasha, 17; the Hrubes will have a child at each school.
The family has spent much of the summer learning English and boating on Clear Lake. Sasha has also been working with a construction crew building a house and mowing lawns.
Brandon said the children didn't receive the education and medical care they deserved within the Ukrainian orphanage system.
Since adoption, Svetlana and Ivan got glasses, and Ivan has hearing aids.
"There are times when I just look at them and think where would they be or what would their future look like if we hadn't stepped in and really changed their lives?" Kelsey said.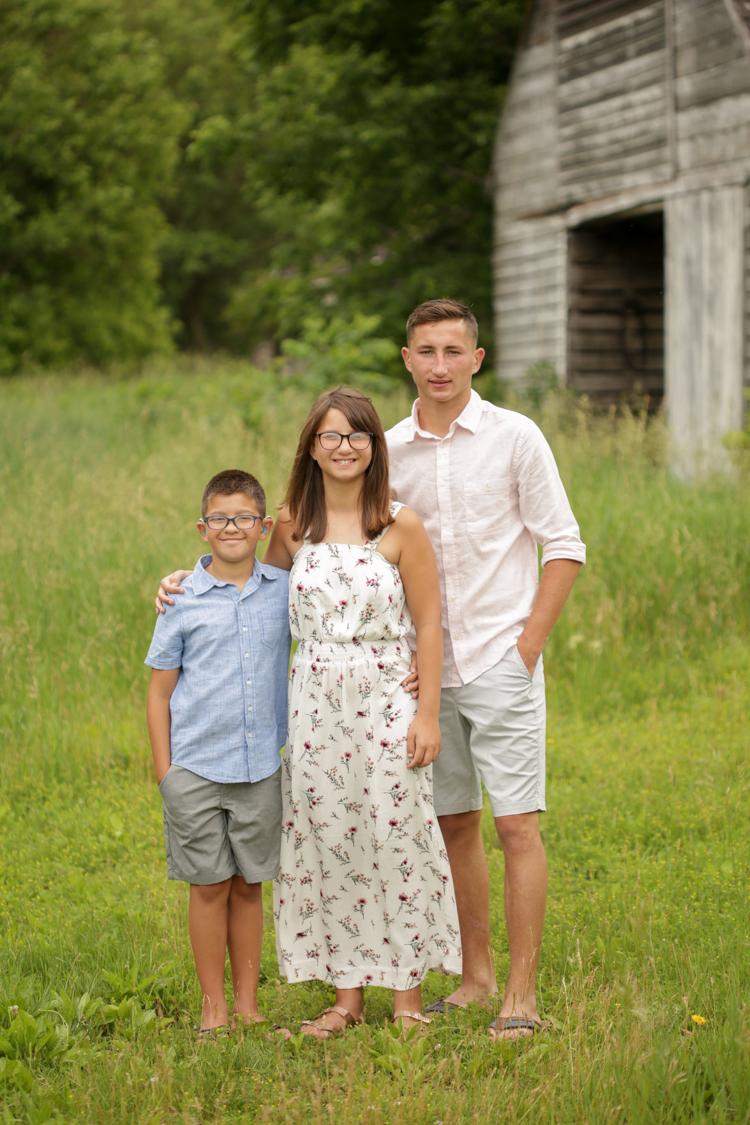 There are more than 100,000 children living in orphanages in Ukraine. Most orphans are abandoned by their parents because they don't have the finances to support them, otherwise it's due to alcoholism, abuse, crime or illness. 
For more information about the Hrubes family and their adoption process, request to be a part of The Hrubes Family Adventure - Journey to +3 secret Facebook group.
North Iowa Celebrations: Anniversaries, weddings, birthdays and more for July 21
Lois Krumm, 90
Please help her celebrate her special day by sending greetings to her at:
Kentucky Ridge Assisted Living
2060 S Kentucky Ave, #203
Karen Knudtson, 80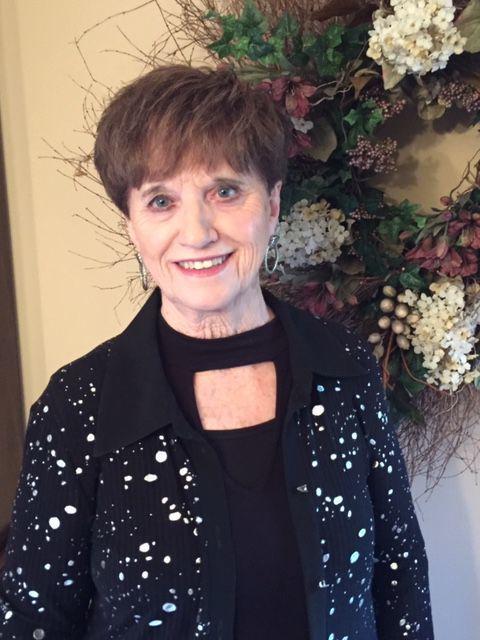 Karen Knudtson will turn 80 on Thursday, January 2. We, the family, want to wish Karen this wonderful milestone in her life. She has been a generous and loving mother, mother-in-law, grandmother, great-grandmother and wife. From us to you, Happy Birthday. We will celebrate this day together. Birthday greetings may be sent to 953 Knollwood Ln, Mason City, IA 50401.
Thank you
Thank you to all my family, friends and well-wishers who attended my retirement party, sent cards of congratulations or phoned me. Your love and support toward my upcoming "unemployment" was greatly appreciated. I will miss seeing you and talking to you as I always did.
XPO Employee of the Month, John Schutz
John Schutz has been nominated by his co-workers to receive the Employee of the Month award for the month of November. John is quick and efficient in his pickups and deliveries, and also steps up to the task when additional help is needed breaking freight on the dock. Thank you, John, for your contribution to the XPO operation, and for your excellent attendance.
Thank You
Terry and I would like to thank all our family and friends who were so kind to help us celebrate our 50th wedding anniversary, whether by card or your attendance at our party given for us by our children and grandchildren. They are: Josh and Missy Alcorn, Carter and Tyson, LeMars, Iowa; Kit and Wendy Alcorn, Clear Lake; Jared, Des Moines; and Kylie, North Liberty. And thank you to Father John Gossman for acknowledging us at our church, St. Patrick's in Clear Lake. God bless each and every one of you who made our 50th Anniversary so very special.
Nancy Frahm, 80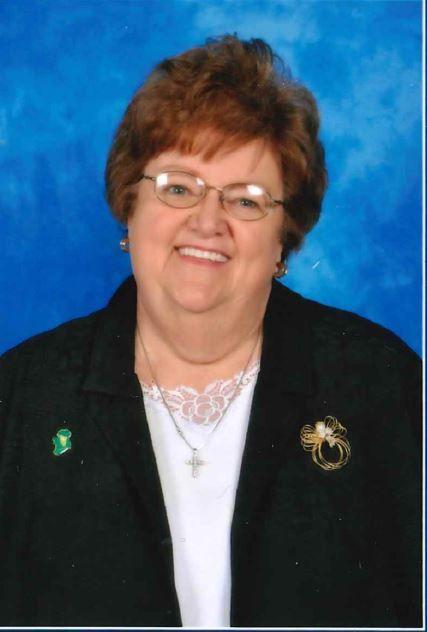 Please join in celebrating Nancy's milestone birthday Sunday, January 5, 2020! Greetings and well wishes can reach her at 8458 Bent Creek Way, Naples, FL 34114.
She would love to hear from you!
Thank you
The Kulhavy family would like to thank everyone who attended LoRee's 100th birthday party and to those who sent cards. She was very touched by everyone who celebrated with her.
Julie Hanawalt turned 60 on December 27th!!!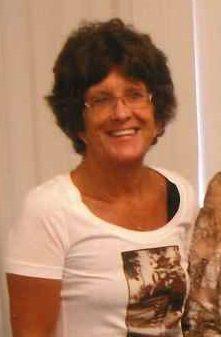 Julie Hanawalt, of Rockwell, turned 60 on Friday, December 27. Please help her celebrate her special day by sending greetings to her at 3737 Lark Ave, Rockwell, IA 50469.
N. Iowa organizations win grants from Muse Norris Charitable Fund
More than 10 North Iowa area organizations will receive funding this month from the Elizabeth Muse Norris Charitable Fund. 
Lee Endowment Foundation administers the fund.
Total disbursements from the Muse Norris fund were $30,485 for 2019.
This year's recipients are:
$177.40 to the United Way and the Globe Gazette's Christmas Cheer Fund
$354.80 to First Presbyterian Church, Winnebago Boy Scouts, Simpson College, St. Andrews.
$1,774 to Mason City Parks and Rec Department for Ray Rorick park
From the Will F Muse Scholarship Fund
$4,492 for the NIACC Foundation
From the Elizabeth Muse Norris Fund
$1,000 to OneVision for Autism Center Therapeutic Outdoor Center
$2,940 to Francis Lauer Youth Services FLYS Youth Emergency Shelter
$3,505 to Mason City Youth Baseball for youth catchers equipment
$5,000 to NIACC's Performing Arts and Leadership Series
$5,000 to Clear Lake Arts Center for its Creative Kids After School Program
$5,000 to Mason City Public Library for is Pop Up Library Bookmobile 
Elizabeth Muse Norris was the daughter of former Globe Gazette publisher Will F. Muse, and Ray Rorick was another former Globe Gazette publisher.
Following Elizabeth Muse Norris' death in 1983, stock certificates left in her name were used to form the foundation.
Its mission is to "preserve the family's memory and to ensure that funding for worthwhile community programs would continue" in North Iowa.
Applications for distributions are due in the spring. The application form can be downloaded from musenorris.com.
Kennedy, 70 years
Jack and Wanda Kennedy of Clear Lake celebrating 70 years of marriage on Thursday, December 26.
Thank You
Thank you to my children and their families for the nice party and the card shower. God bless all of you who thought of me on my 90th birthday and the many wishes.
Thank you to my church family and Pastor Linda Prestolt for their special day at church for me and my family. God bless each and every one of you for making my day so wonderful.
Fischer, 50 years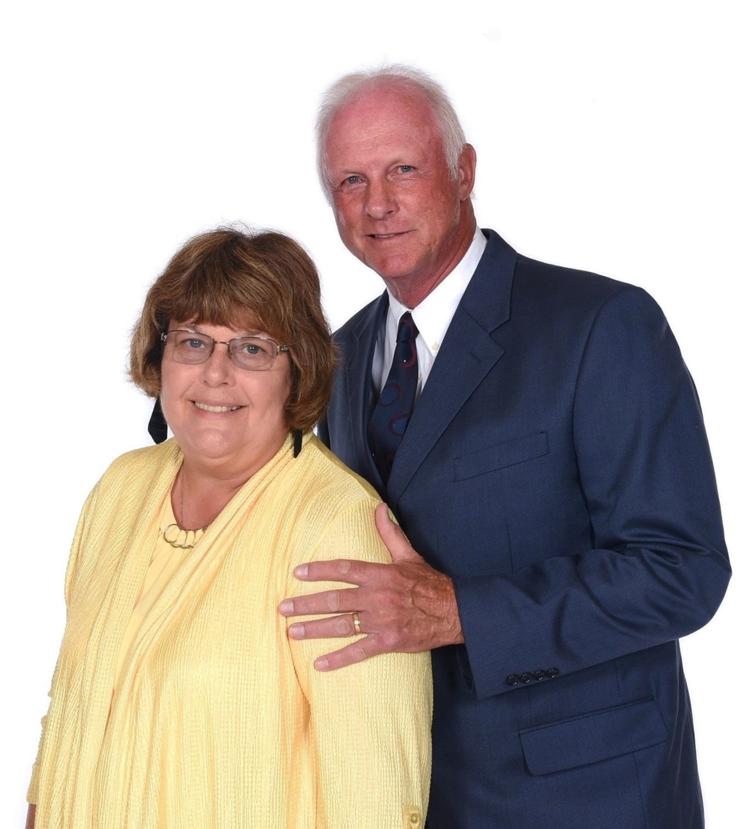 Donald Fischer and Marilyn Hughes Fischer, of Winston, MO, were married December 27, 1969, in Meservey, Iowa, at Salem United Methodist Church. The couple will celebrate their 50th wedding anniversary. No gifts please. Card and wishes may be sent to them at 27443 State Hwy Y, Winston, MO 64689.
The couple's children and their spouses are: Doug (Shelly) of Dike, IA; Matt (Andrea) of St. Joseph, MO; Michael (Megan) of Friendswood, TX. They have eight grandchildren: Cynthia, Lindsey, Bret, Ella, Kate, Vivian, Zachary and Evelyn.
They are enjoying their retirement by spending time with family, traveling and running their cattle operation. Don & Marilyn celebrated with their family by taking a Caribbean Cruise this past summer.
JoAnn White, 90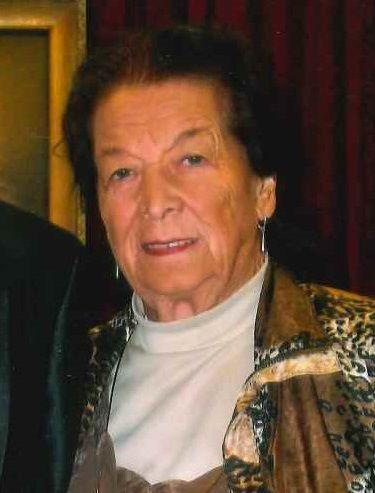 JoAnn White, of Grafton, celebrated her birthday on Thursday, December 12. Please help her celebrate her special day by sending greetings to her at 205 South Higley Rd, Space 161, Mesa, AZ 85206.
50th Anniversary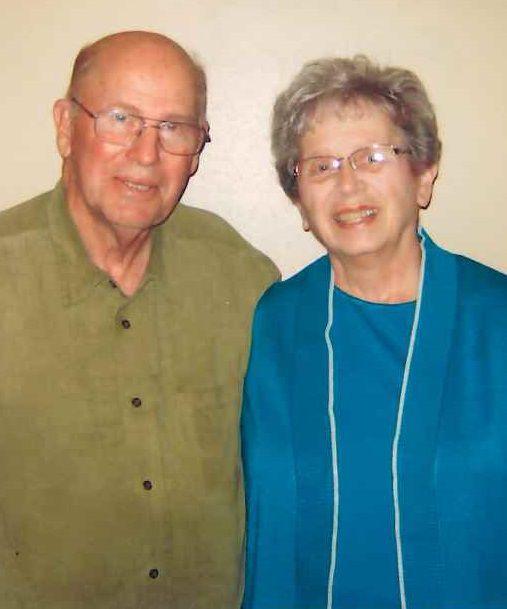 Leon Benjegerdes and Betty (Hackman) Benjegerdes were married at St. Joseph Catholic Church in Mason City on December 27, 1969. They are parents of two children: Troy, Minneapolis and Joy (Erik) Garnass, Bondurant. They also have five grandchildren. Greetings may be sent to 1220 Moonstone Court, Mason City, IA 50401.
Noon Rotary Student of the Month, Anna Deets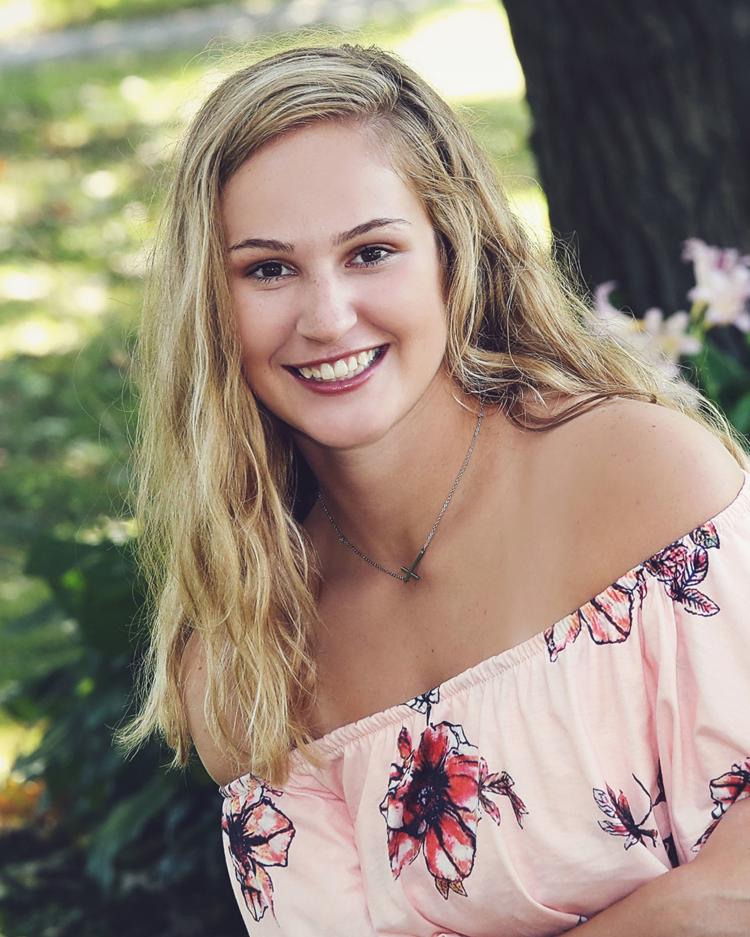 Anna Deets, a senior at Mason City High School, was chosen as the Noon Rotary Club's "Student of the Month" for December. She is the daughter of Chris and Julia Deets, and the sister of Andrew and Alex Deets.
Anna is a member of the girls' basketball team as well as the National Honors Society. Her awards and honors include: 4.0 List, Silver Chord, YIELD graduate, 2-time basketball captain and second team all-state last season.
Deets plans to attend Western Illinois University next year to pursue a career in physical therapy as well as play basketball.
Meyer, 60 years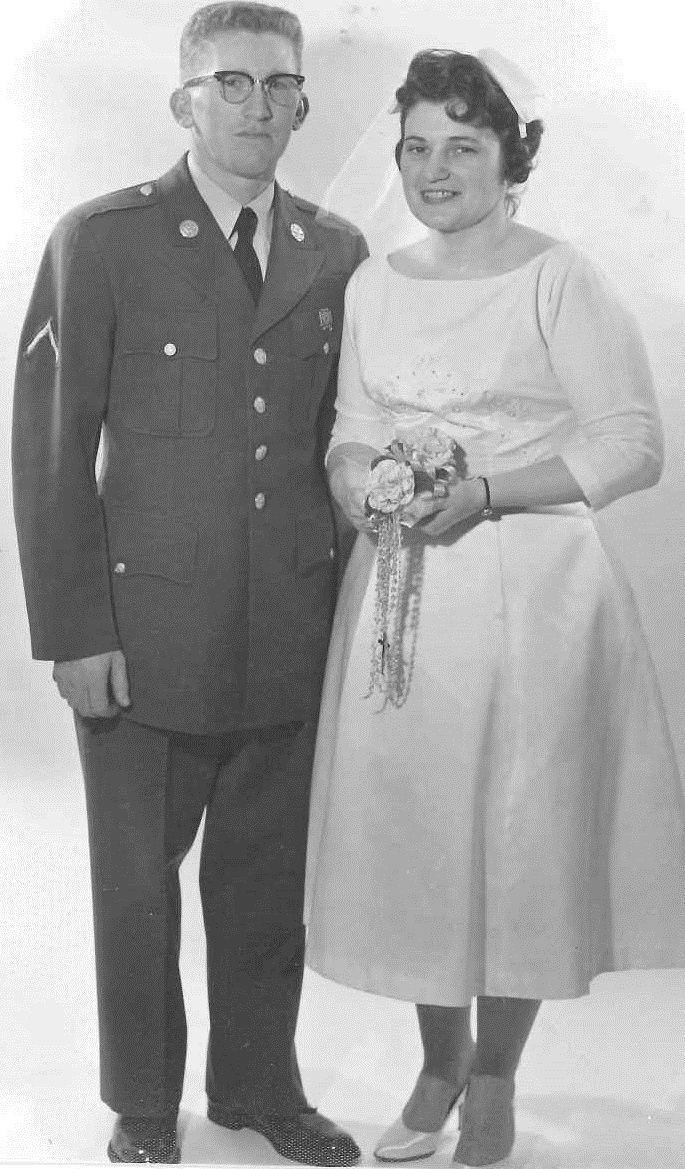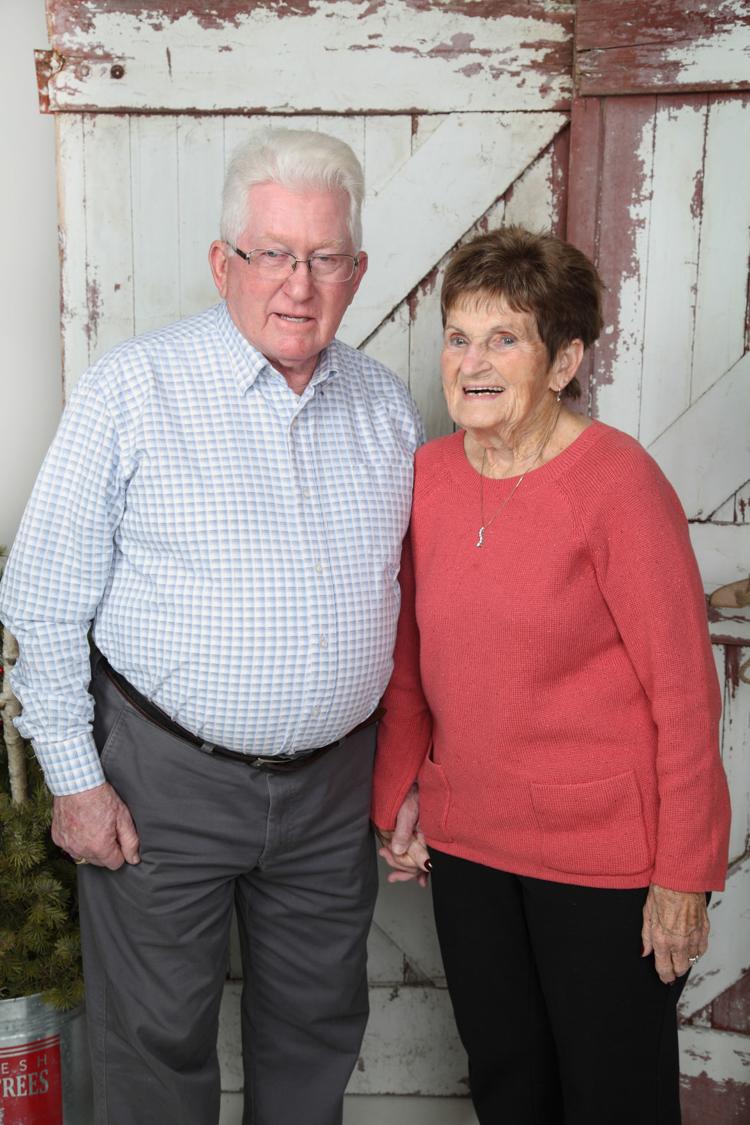 Robert and Cara Meyer, of Osage, Iowa, were married December 26, 1959, at the St. Gregory's Catholic Church in Newberry, Michigan. They will celebrate their 60th wedding anniversary with a family dinner and request no gifts please.
The couple's children and their spouses are Bobby Meyer and his wife Lori of Osage, Bill Meyer of Cape Coral, FL, Pam Metli and her husband Jeff of Mason City. They have seven grandchildren: Ashely and her husband Tyler Johnson, Sarah, Katie and Noah Meyer, Jeffrey Jr. Metli, Justin and his wife Kayla Metli and Jacob Metli. They also have two great-grandchildren: Kennedy Johnson and Bella Metli.
Card may be sent to Robert and Cara at 1265 Hwy 9, Osage, IA 50461.
Noon Rotary Student of the Month, Jacob Mehmen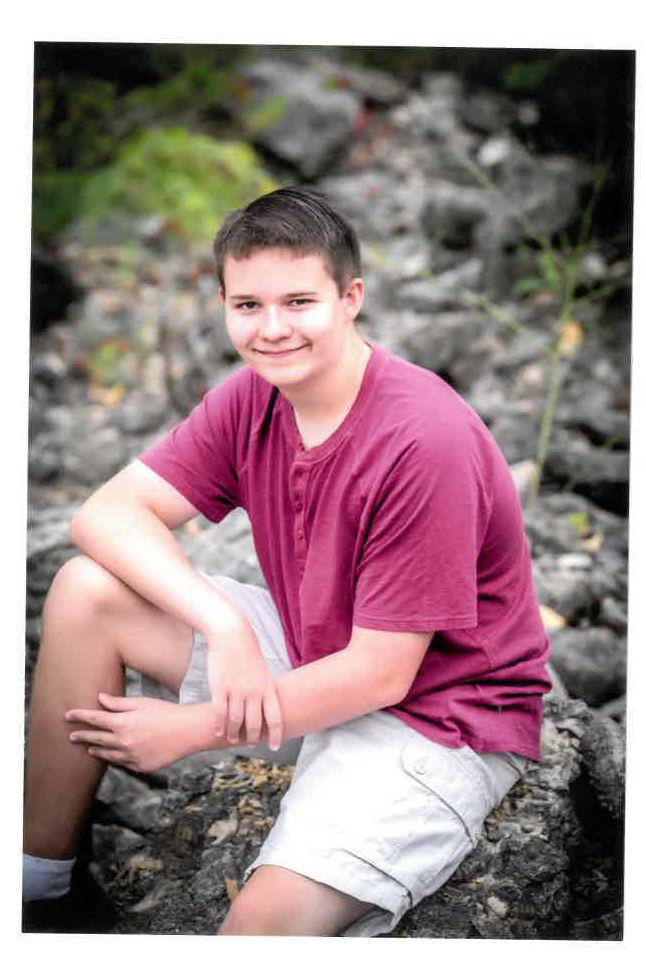 Jacob Mehmen, a senior at Mason City High School, was chosen as the Noon Rotary Club's "Student of the Month" for December. He is the son of Brent and Brooke Mehmen, and brother of Emma Mehmen.
Mehmen is not only a full-time student at Mason City High School but is taking on a full freshman load at North Iowa Area Community College as well this year, all while maintaining a 4.0 GPA. His awards and honors include: Principal's List and Honor Roll. In Mehmen's free time one will find him volunteering at the North Iowa Human Society, where he loves to play with the cats.
Mehmen's current plan is to finish attending North Iowa Area Community College with a two-year Associate of Science degree. He then plans to transfer to Iowa State University to major in Biochemistry with a minor in Spanish and Mathematics.
Anthony Spada, of Osage, graduates MSU-Mankato with honors
Anthony Spada, of Osage, was one of 1,709 students to receive degrees Saturday from Minnesota State University, Mankato.
Spada graduated cum laude with a bachelor of science degree in computer information technology.
He joined 189 other students graduating cum laude (grade point averages of 3.3 to 3.49).
Minnesota State Mankato, a comprehensive university with 14,297 students, is part of the Minnesota State system, which includes 30 colleges and seven universities.
Thank You
Megan Blunt Straight Outta Chemo Benefit 11/23/19 at National Guard Armory.
To all of our family, friends and supporters, we are completely overwhelmed by the love, support and generosity you have shown our family. Thank you to everyone who attended, donated items for the silent auction, donated baked goods to the bake sale and made cash donations. We are truly grateful for your kindness and deeply appreciate each and every contribution.
We also want to say a special thank you to Erica Elwood, Kelsey Jensen, Brooke Stewart, Mary Determan, Amy Arhart, Amber Suby and Michelle Blunt for organizing such an amazing benefit.
John Haller, 90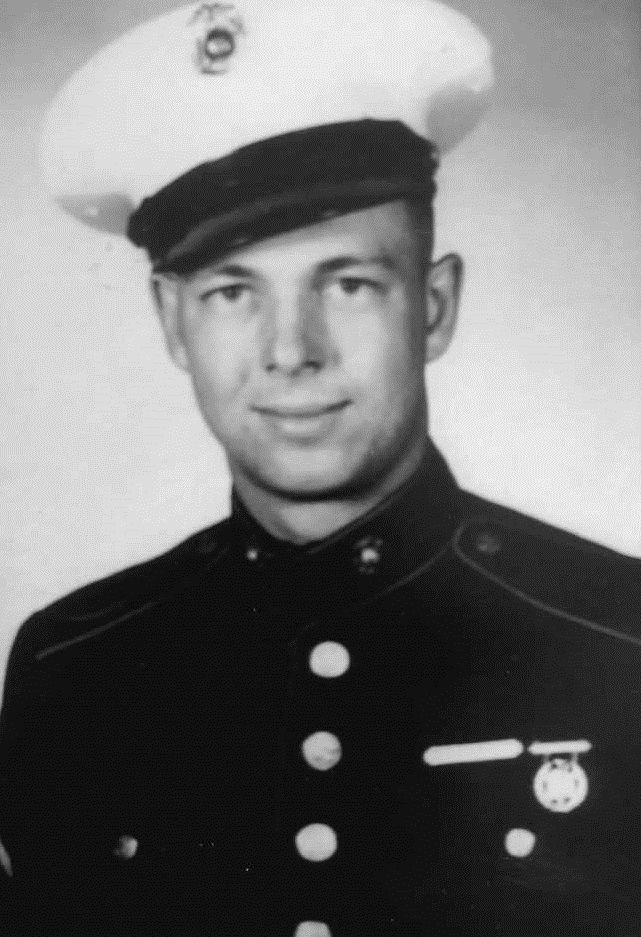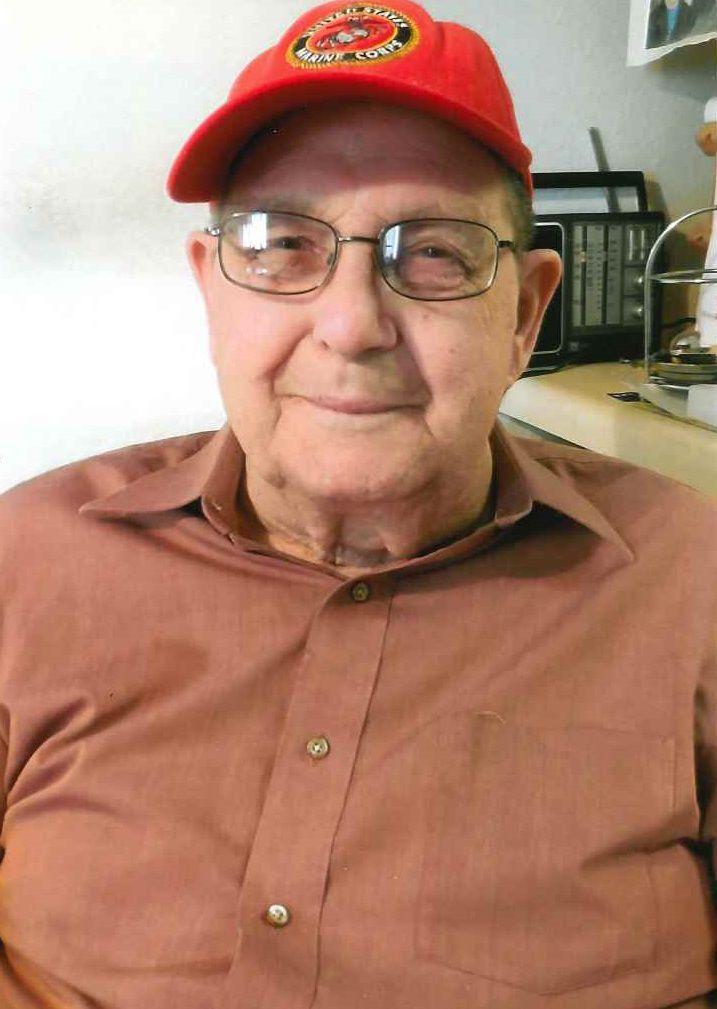 John Haller, Marine Veteran, will turn 90 on Saturday, Dec. 21. A perfect occasion to celebrate this momentous milestone. Birthday greetings may be sent to The Meadows, 1600 10th St SE, Unit D1, Mason City, IA 50401. Wishing you joy & health, John. Cheers to 90 years!
Dixon, 60 years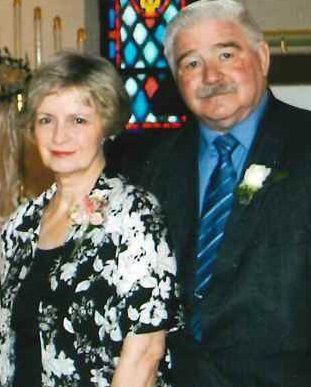 Larry Dixon and Sharon Birdsell Dixon, of Mason City, Iowa, were married December 4, 1959, at the Little Brown Church in Nashua, Iowa. They celebrated their 60th wedding anniversary with a family dinner and request no gifts please.
The couple's children and their spouses are Laura Bramsen (Darin Reynolds) and Tracy (Mike) Waite, of Mason City. They have four grandchildren: Jeramy Schiefelbein, Ben Bramsen, Jacob (Alyssa) Waite and Jillian Waite. They also have eight great-grandchildren: Alexis and Zane Schiefelbein, Makayla, Makenna and Jaxon Waite and Hailey, Hayden and Hanna Hanson.
Prayer to Saint Expedite for urgent need
Thank you, Saint Expedite for answering both of my prayers. My Thanksgiving prayer and my prayer to bring back what was lost home. May God continue to work his miracles through your prayers. God Bless, RP
Pray to Saint Expedite for Urgent Need
Our dear martyr and protector, Saint Expedite, You who know what is necessary and
what is urgently needed. I beg you to intercede before the Holy Trinity, that by your
grace my request will be granted.
_____________________(Clearly express what you want, and ask him to find a way
May I receive your blessing and favors.
In the name of our Lord Jesus Christ, Amen.
If Saint Expedite grants your request, place an ad in the newspaper thanking Saint
Expedite, so that his name and fame will grow.
Schneider, Henrich married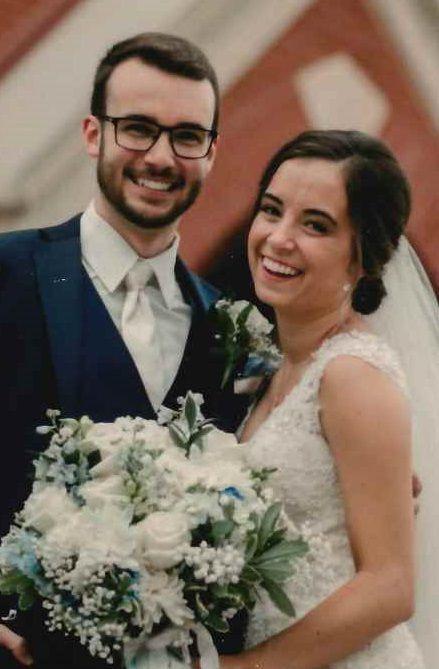 Elizabeth Henrich and Matt Schneider were married July 20, 2019, at St. Joseph Catholic Church, Mason City, by Fr. Neil Manternach. Parents of the bride are Ed and Laura Henrich, of Mason City, Iowa, and parents of the groom are Jeff and Mindy Schneider, of Cedar Rapids, Iowa.
Elizabeth graduated from St. Ambrose University and is currently pursuing her doctorate in Physical Therapy. Matt graduated from The University of Iowa, and is employed by HNI Corporation, Muscatine, Iowa.
The couple resides in Davenport, Iowa.
ADD YOUR VOICE TO THE DISCUSSION: Become a member
What a Globe Gazette News+ membership can do for you:
A deeper examination of local issues than you'll find anywhere else.
Two products in one – not everything that's in the print edition of the Globe Gazette is on our website, and not everything on our website is in the print edition.
Access to newspapers.com archives dating back two years.
The ability to carry your local news with you and receive alerts instantly as news unfolds.
Advertising that frequently gets you deals you won't find anywhere else.
Arnold Pueggel, 100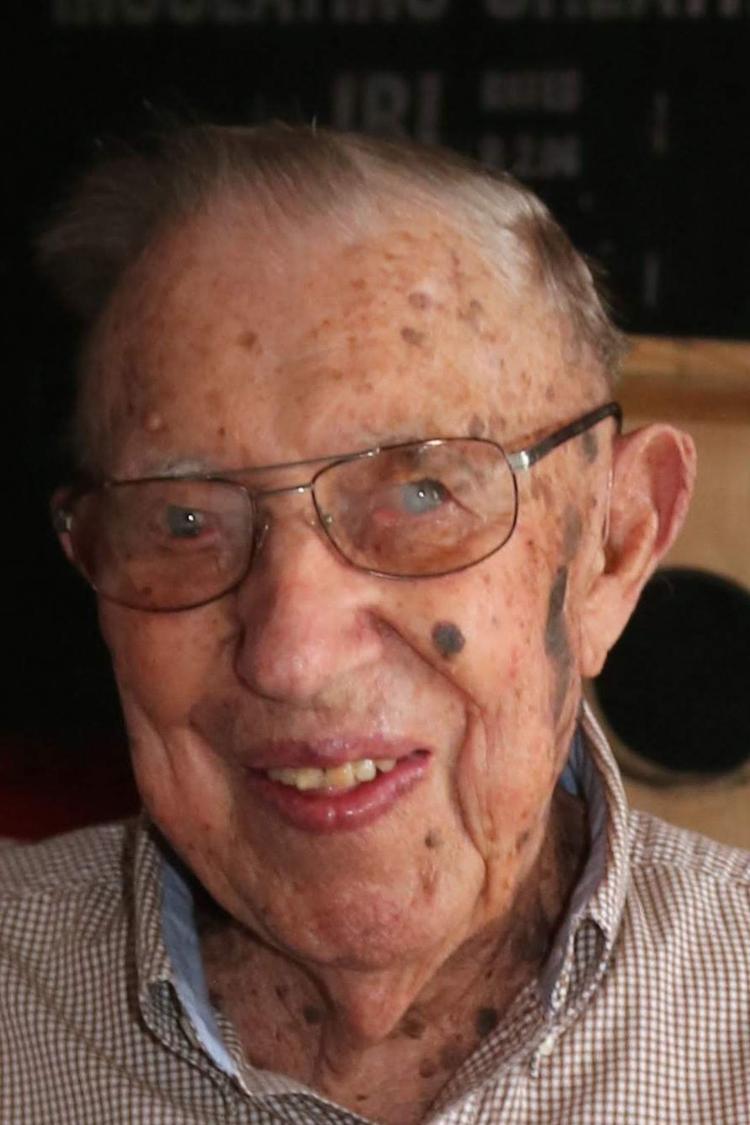 Please help Arnold Pueggel celebrate his 100th birthday by attending an open house at the Hub, (501 First Ave. N, Clear Lake) 1-2:30 p.m. on Saturday, Jan. 18, or by sending a card including your favorite memory of Arnold to 401 10th Ave N, Apt #3, Clear Lake, IA 50428.
Thank you
Thank you to my Family for the Awesome Birthday Surprise Party! Thank you to all friends for the many, many (more than my Birthday Age) birthday cards and wishes. I am Truly Blessed.
Five Generation Family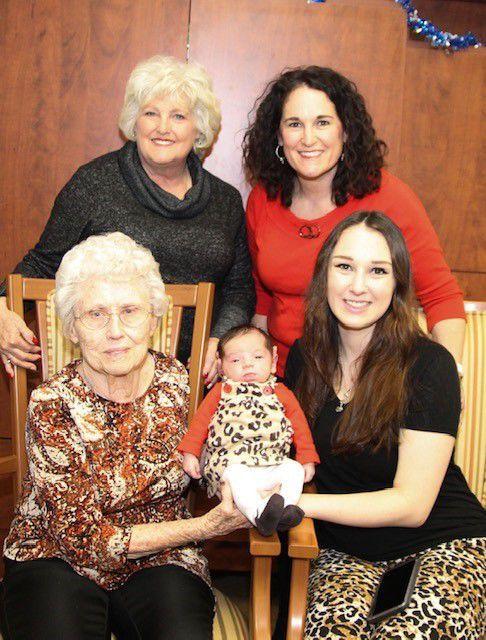 Clockwise from lower left: Louise (Ballhagen) Burnett, 85, great-great-grandmother, Nora Springs (formerly from Rudd); Carolyn (Burnett) Ewen, 66, great-grandmother, Rockford; Tonya (Ewen) Obermire, 45, grandmother, Mason City; Elise Obermire, 20, mother, Mason City; Veda Faye Swenson, 1 month old daughter, born 12/5/19 in Mason City.
Thank you
Thank you to all who sent cards and greetings to us for our 50th wedding anniversary. Your thoughtfulness helped to make it a very special time for us.
Prayer to the Blessed Virgin
Oh, Most Beautiful Flower of Mt. Carmel, Fruitful Vine, Splendor of Heaven, Blessed Mother of the Son of God, Immaculate Virgin, assist me in my necessity.
Oh Star of the Son, help me and show me herein you are my Mother.
Oh, Holy Mary, Mother of God, Queen of Heaven and Earth, I humbly beseech you from the bottom of my heart to succor me in my necessity (make your request.)
There are none that can withstand your power.
Oh Mary, conceived without sin, pray for us who have recourse to thee (three times).
Holy Mary, I place this cause in your hands (three times).
Say this prayer for three consecutive days.
You must publish this and it will be granted to you.
Still Devine at 99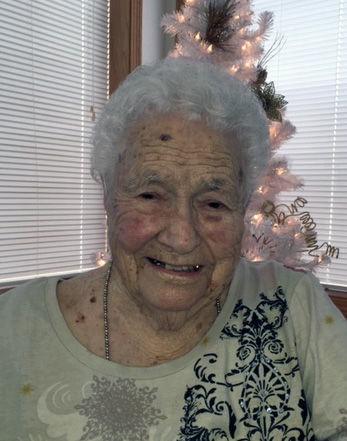 Frances Morse will be celebrating her 99th birthday on Friday, Jan. 17. The party starts at noon with a roast beef dinner at the Osage Senior Citizens at 615 State St. Anyone wishing to join her for dinner should call the Osage Senior Citizens at 641-732-4260 by 8:30 a.m., Jan. 17. Following the meal, all card players are invited to join Frances in playing a round of 500. If you plan on playing cards, give Frances a call at 641-732-4155 so we know how many places to set. If you're only interested in cake and ice cream, come at 3:30 p.m. when we will light up the cake and serve ice cream. If you can't attend, send her a card at 615 Pine St., Osage, IA 50461.
Reach Reporter Ashley Stewart at 641-421-0533. Follow her on Twitter at GGastewart.