A Clear Lake chiropractor is under investigation by Mason City Police and the state Department of Health for apparently inappropriately touching multiple child patients.
The Iowa Board of Chiropractic filed a statement on Jan. 30 charging Nicholas McColley, a chiropractor with Optimum Health Chiropractic in Clear Lake, with one count of unethical conduct or practice harmful or detrimental to the public, and one count of unethical conduct by having improper sexual contact with a patient, according to documents on file with the state Department of Health.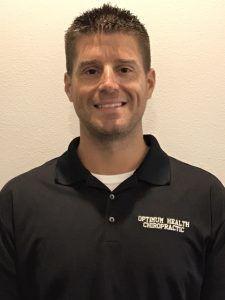 The board received a complaint that on multiple different occasions McColley touched the genital area of a child male patient during an appointment between July 2016 and February 2018. The charging document also notes that there are multiple victims with similar allegations.
The Mason City Police Department is investigating, as, according to the DPH documents, the Clear Lake Police Department has a conflict of interest.
You have free articles remaining.
Mason City Police Chief Jeff Brinkley confirmed there is an investigation ongoing, but did not comment further.
The same day the charges were filed, the Board of Chiropractic issued an order that stated McColley's continued practice constituted "an immediate danger to the public health, safety and welfare," and that McColley cannot see patients unless he is directly supervised by another person in his office. The order also requires McColley provide a copy of the order to every employee in his office and return their signed verification of receipt to the state board within 10 days.  
A woman who answered the phone at McColley's office said he was out of the office until the afternoon and that he would be seeing patients all day on Tuesday. A message left for McColley was not immediately returned.
Optimum Health Chiropractic website says McColley has been a licensed chiropractor since May 2008. A disciplinary hearing before the state board is set for April 8.
Anyone with information about this case is asked to call Lt. Rich Jensen at the MCPD at 641-421-3636.
ICYMI: Stories from the weekend
Here are just a few stories from the weekend you might have missed.