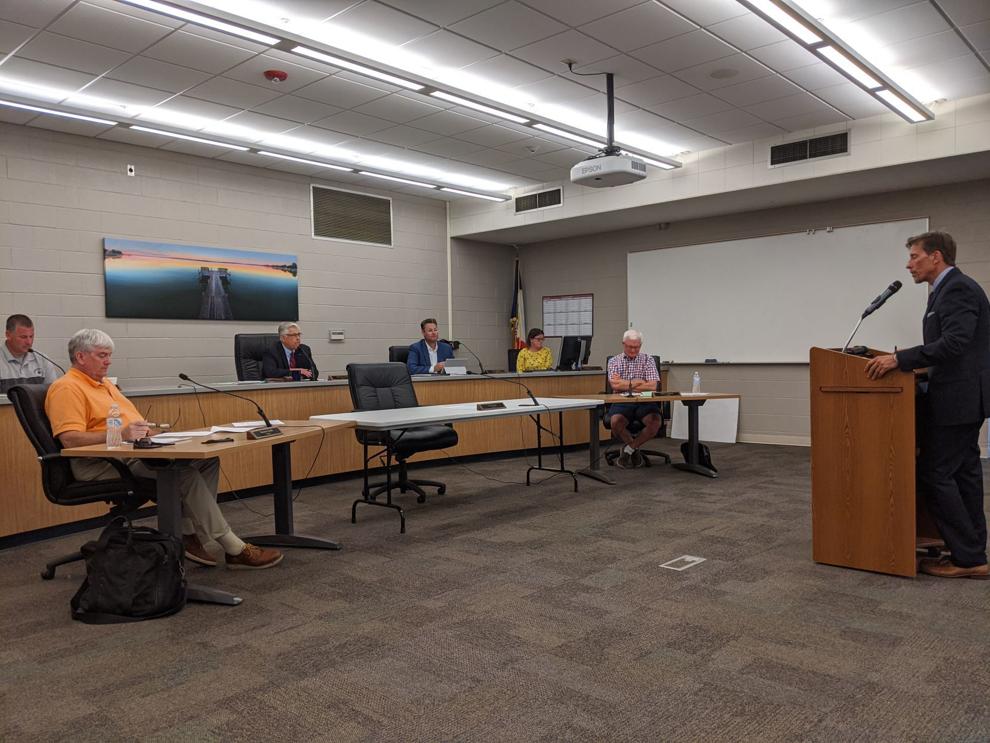 That's how long it's been since the city of Clear Lake took its first step toward a development agreement with JSM Investment LLC, of Johnston, to build a multimillion-dollar hotel and event center in the Courtway Park subdivision east of Interstate 35.
"When you think about projects and how long they take to come together, the fact that this project has come together so quickly I think speaks volumes about the quality developer that we have involved in this project," said Scott Flory, Clear Lake city administrator. "To be at this stage, where we're at this evening for the public hearing on the development agreement, in actually a day shy of three months is really remarkable."
The Clear Lake City Council unanimously approved the development agreement with JSM Investment, including the annual appropriation of tax-increment payments not to exceed $1.5 million, Monday evening after a public hearing where there was no written or verbal objection.
The development agreement, which Flory reviewed with the council, details the developer's project and the economic development incentives the city plans on offering to the developer — both of which have been discussed and acted on at council meetings within the past three months.
The project features an 85-room Marriott-brand hotel and an attached conference center and event space that accommodates about 450 people.
The building will be positioned on the southern 4 acres of Lot 4 in the Courtway Park subdivision with one entrance from Bayou Road.
As part of the development agreement, JSM Investment agrees to enter into a minimum assessment agreement with the city fixing the minimum actual value for the property and the completed improvements at not less than $5 million.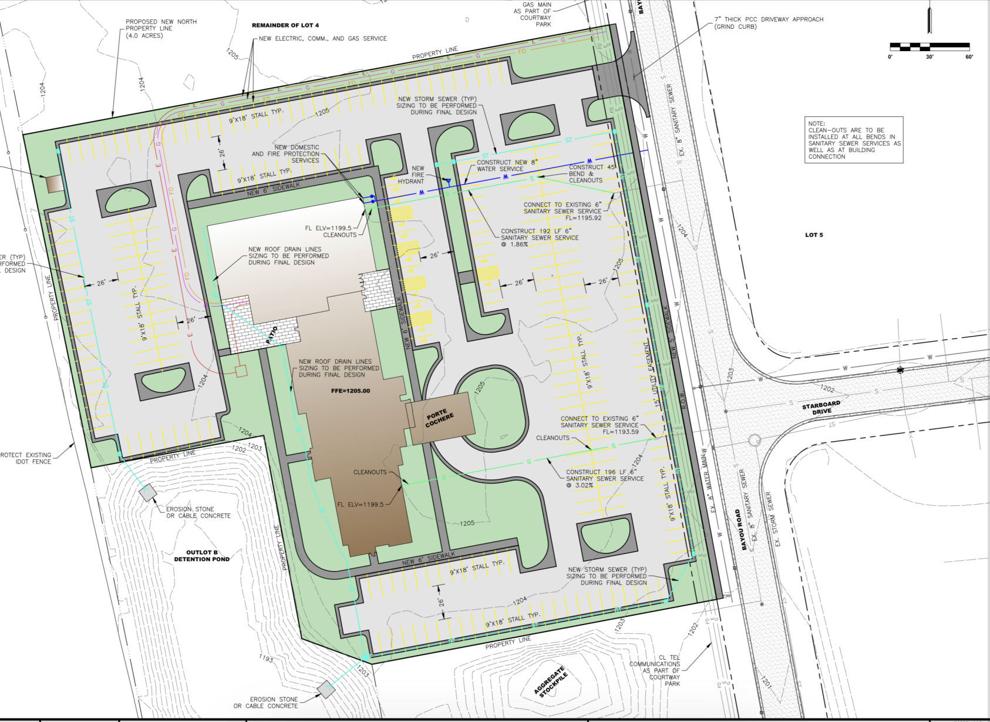 The city plans to offer a forgivable loan to the developer not to exceed $1.2 million funded by incremental property tax revenues, a 10-year incremental property tax rebate agreement not to exceed $1.5 million with payments subject to annual appropriation by the council, and an additional $300,000 in construction incentives from incremental property taxes.
Clear Lake has agreed to pay the developer $150,000 if construction of the project, including at a minimum the excavation of utilities or footings, begins before June 30. Another $150,000 will be paid to the developer if the hotel is operational by June 30, 2021.
The city has also agreed to reimburse JSM Investment up to $50,000 to cover a portion of the franchise application fee to Marriott International, which was reviewed — and approved — in early April.
"Based on his comments and everything else I've heard, I'm very excited about this moving forward because I think once again, it's going to be if you build it, they will come, and it's going to prompt all kinds of economic development in our area Courtway Park," said Mike Callanan, Clear Lake city councilman.
The Courtway Park subdivision comprises 11 lots — six highway commercial and five light industrial — and two roadways and curb and gutter on nearly 64 acres east of Interstate 35 and north of Highway 122.
TDFUEL LLC, or Lorri and Todd Hall of Sheffield, own the land.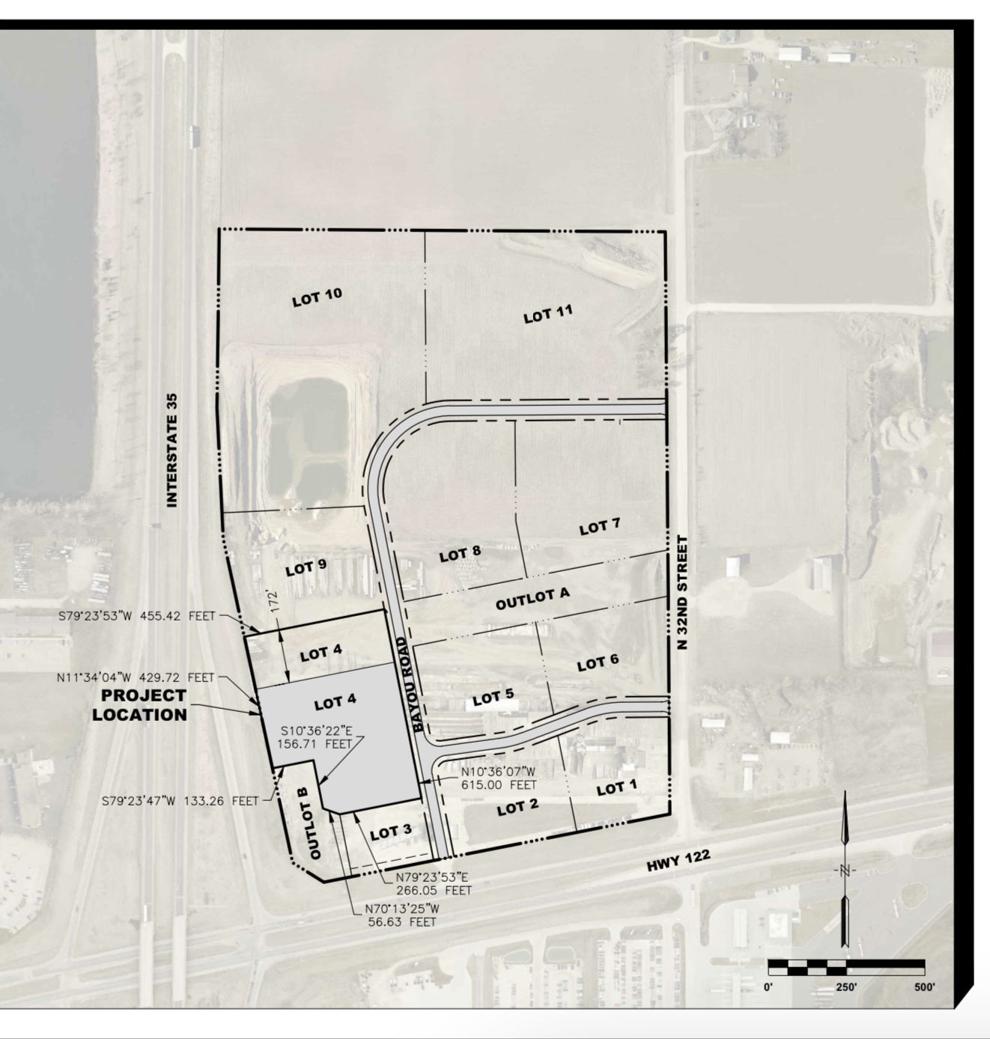 The commission's approval of the site plans is final and doesn't require council review.
Kalpesh Patel, CEO at VKB Management LLC, of West Des Moines, and Ryan Huegerick, CEO at HCI Hotel Supply, of Omaha, Nebraska, are the development team behind the hotel and event center project.
Both men attended the Planning and Zoning Commission's meeting last week, and Patel was in attendance Monday during the public hearing.
"There are a lot of moving parts to this thing. It's a fairly large development, and things aren't going perfect, but we'll get there," Patel said. "I think we're in a happy place where we're going to break the ground here by the 30th to get things moving, so we're really excited to be a part of the community.
"It's a great project. I think it'll be very successful."
Patel and Huegerick described their companies as a packaged development team. HCI Hotel Supply, of Omaha, Nebraska, builds hotels and VKB Management, of West Des Moines, owns and operates them.
Mayor Nelson Crabb and Councilman Bennett Smith thanked Patel for choosing to invest in Clear Lake.
"I think a Marriott hotel and conference center will be a fantastic addition to our community, and frankly, I think it's vital for us as a city to support this kind of economic development that really fits well with what we do here in Clear Lake with tourism and our competitive advantages with that," Smith said.
The City Council approved a memorandum of understanding with JSM Investment LLC in April, which enabled Clear Lake and the developer to take the necessary steps to formally consider a development agreement.
Ashley Stewart covers Clear Lake and arts and entertainment in North Iowa for the Globe Gazette. You can reach her at ashley.stewart@globegazette.com or by phone at 641-421-0533. Follow Ashley on Twitter at GGastewart.