When thinking of whom to give Christmas presents, jail inmates are usually not the first people to pop into one's mind, yet the jail is exactly where a Mason City church has delivered gifts.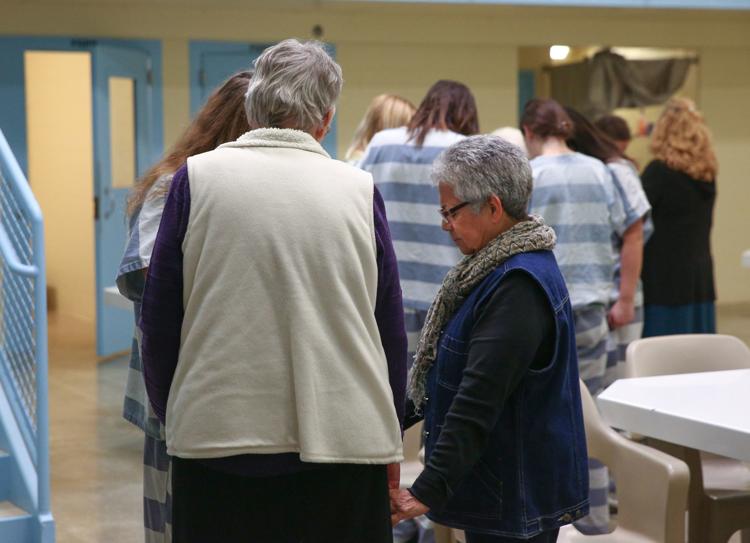 On the weekend before Christmas, for the past eight to 10 years, inmates at the Cerro Gordo County Jail have received bags of candy, socks, fruit and Bibles from members of the Mason City Seventh-day Adventist Church.
Joyce Pinke, one of the project organizers and member of the church, said the idea came to fellow member Jean Hackman after she saw a church in Rochester was doing something similar for the jail there.
It is similar to the nationwide program Christmas Behind Bars, which focuses more on prisons and is broadcast on the Seventh-day Adventist's Three Angels Broadcasting Network.
"We can pray with people there, and we can give them magazines, we give them Christian literature to read, we give them snacks," Pinke said.
Jail Administrator Andrew Steenblock said the program is a good thing for both the church members and the inmates.
"Knowing that there is someone else out there that cares about them, and with the church, one of their missions is to spread good will and do good things, so this is their way to reaching out to people who may not have someone to do something good for them," Steenblock said.
The public can't typically bring Christmas gifts to jail inmates, according to Steenblock, but the church is an exception.
"It's something we set up with them," he said. "We know them, we know we don't have to worry about any ill intent or breach in security or safety with them."
Jail staff still always checks the gift bags to make sure they don't contain something inmates can't have.
All food items must be store-bought, Steenblock said. "We want to make sure what it is; we want to know who can and can't have it" he said. "Last thing we want are some medical issues because of something like that."
The gift bags are handed to the inmates by correctional officers as the church members talk with the inmates, offering them words of encouragement, and sometimes praying with them. This sometimes leads to lasting relationships, such as becoming pen pals or conducting Bible study over the phone, according to Pinke.
Steenblock said the church tries to reach out to the ones who are in the jail for an indeterminate amount of time.
You have free articles remaining.
"Those are the primary ones that would benefit from it, rather than the ones that came in on a public intoxication charge and we know he's going to get out, he's not going to be sitting here," he said.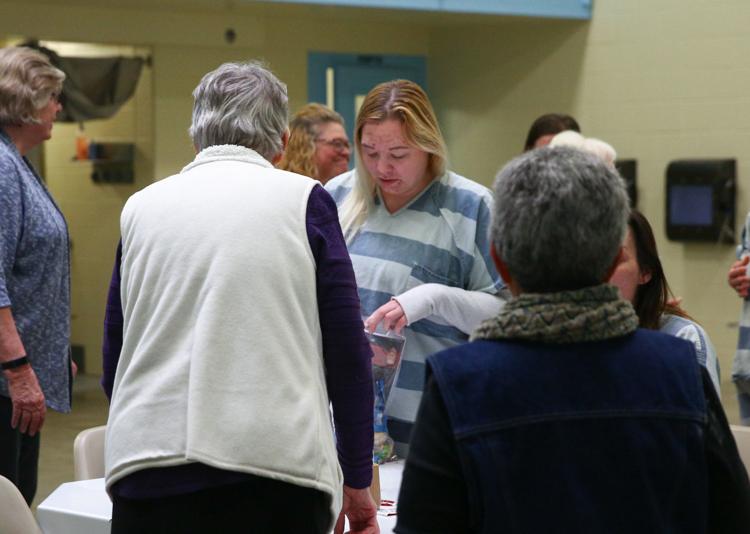 This year, Sheila, 31, who declined to have her last name published, and Justin Glidden, 32, were among the inmates.
Sheila said the gifts are something to look forward to and help inmates keep faith and have hope.
"It's good to see somebody actually have spirit left. No matter what they've been through they always have spirit," she said.
Glidden, who's happened to be in jail during the past four Christmas seasons, said he thinks it's wonderful that the church comes to the jail and gives gifts to the inmates.
"The last year I was here, I showed up, and I don't know, it gives people hope," he said.
The gifts really boost the morale of some of the inmates also, Glidden said.
"There's people in here who don't get nothing," he said. "They don't have any families out there, they don't have nobody, and when [the church] comes and shows up and does that, it just gives them more hope."
"We're all just kind of waiting for that end date to get out of here," he said. "As long as people aren't fighting back there, it's a good day."
Jail officer Jaimie Groven said the project is a good cause. "You see the positivity on our end, on the inmates' end, and they seem to be grateful for it, so it's nice that the church can do that," she said.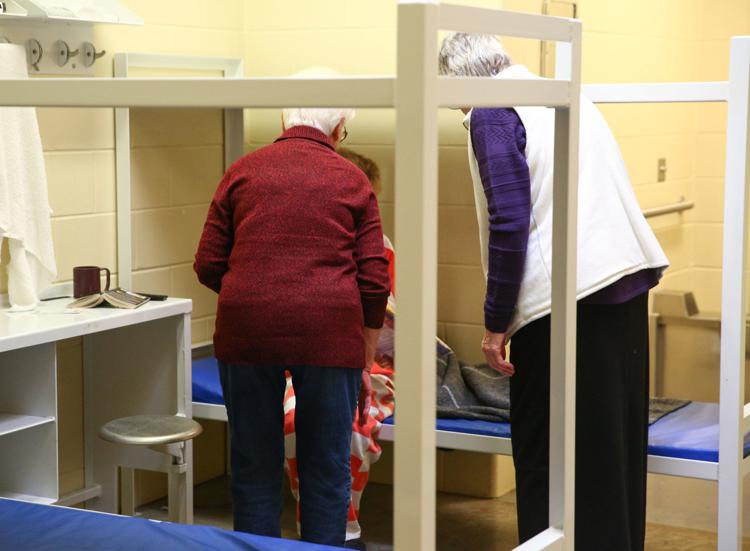 "It's really a rewarding day because they are so appreciative," Pinke said. "They really appreciate somebody coming at this time of year."
"We want to see everyone saved, and sometimes when you're in jail or prison, it gives you some time to think and maybe turn your life over to God," she said. "I guess that's our main thing: to lead someone closer to God and to show them that God still loves them no matter what you do."
The most heartwarming stories of 2019
Take a look back at some of 2019's most heartwarming stories.
What a Globe Gazette News+ membership can do for you:
A deeper examination of local issues than you'll find anywhere else.
Two products in one – not everything that's in the print edition of the Globe Gazette is on our website, and not everything on our website is in the print edition.
Access to newspapers.com archives dating back two years.
The ability to carry your local news with you and receive alerts instantly as news unfolds.
Advertising that frequently gets you deals you won't find anywhere else.
Grace Zaplatynsky can be reached at 641-421-0534.