FOREST CITY | A new Forest City business, Chipped Inscriptions, is providing DIY fun for the community. 
Located at 127 N. Clark St., the store offers handmade signs, shirts and home decor. Private or public parties can be hosted at the store, using stencils to ensure perfectly painted designs on wooden boards. 
Owner Jackie Stevenson got the idea for her business while looking at Pinterest. 
After free-handing designs on signs, she discussed the idea of traceable paper printouts with her husband, in order to create a crisp design.
"My husband works in a body shop, and he said there was a machine that makes stencils, so I learned how to use it," she said. 
Stevenson has been using her home as a business work space for over a year. After numerous private parties, she received questions regarding her product and public parties.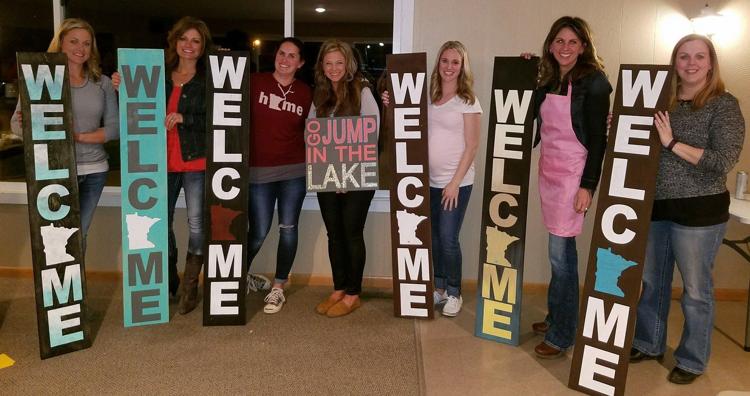 "This store has been my goal, so I guess my new goal is for Chipped Inscriptions to be successful," she said.
In addition to signs and decor, custom orders are available. Stevenson said people can message her designs through Facebook or visit the store. 
She says she can usually replicate designs or get them nearly exact.