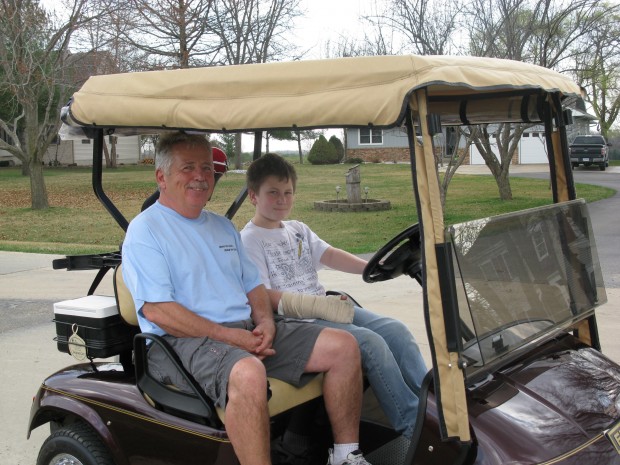 CHARLES CITY - When the Caring Connections mentoring program began in February 2011, the goal was to achieve 10 matches between adults and young people during its first year.
So far the Charles City program has 20 matches.
"It has been a really exciting year for us," said Jessica Daniels, program coordinator.
So far the program is limited to Charles City, but Daniels recently began working with school officials and families in Rockford to establish Caring Connections in that community.
She hopes the program eventually will spread to the rest of Floyd County.
Children from grades K-12 are accepted into the program. Referrals can come from anyone, including guidance counselors, social workers, parents and grandparents.
As long as a parent gives authorization, "no child is not accepted," Daniels said.
Caring Connections requires those who want to become mentors to attend training. They have to submit references, go through a background check and be interviewed in their homes.
The program tries to match mentors and children based on the strengths of the mentor, and if the mentor and the child have something in common.
Twenty-one adults signed up to be mentors during the first year of the program. Seventeen became mentors.
Some mentors are matched to more than one child.
"So far all of our matches have been very successful," Daniels said.
One of the mentors, Pete Tousignant, has been meeting with a 10-year-old boy since October.
Tousignant lives by Cedar Ridge Golf Course in Charles City, "so he's been driving my golf cart around a lot," he said.
The two also shoot pool and go bowling together, as well as going out to eat.
"I'm just there to be a friend," Tousignant said.
You have free articles remaining.
You don't have to spend a lot of money, according to Tousignant.
"That's not what it is all about," he said.
Another Caring Connections mentor, Pat Fluhrer, said she and her husband have been involved in several other mentoring programs over the years, including Just Friends, a previous Charles City program.
The two girls Fluhrer mentored are now grown, and she is still in contact with them.
She is now meeting with a 10-year-old girl through Caring Connections.
"I have a delightful little girl, and I enjoy her a lot," she said.
Fluhrer tries to give her new experiences, such as riding a horse, riding a tractor and going to a museum.
They also cook and bake together.
Fluhrer said a mentor's job is to see the strengths in a child and encourage them. A mentor also needs to do a lot of listening, she said.
The program matches males with males and females with females.
Caring Connection is conducting a campaign to get more mentors, particularly males.
Four boys who have been referred to the program are in need of mentors.
A year-long commitment is required of each mentor.
"One hour a week is all we ask for," Daniels said.
In addition to the individual meetings between mentors and the children they mentor, all the mentors and children get together for group activities every other month.
"It kind of makes us a family," Daniels said.
For more information on the program, contact Daniels at 641-220-1894.