That's how long it had been since a private well in rural Clear Lake had been tested through Cerro Gordo County Public Health's Grants to Counties Program, Cortney Perrin said Wednesday afternoon on the site of an assessment.
But she said it's not uncommon.
"As private well users, it's up to them to get their water tested, but plenty never do," said Perrin, county environmental health specialist.
Of those tested, more than 40 percent tested positive for coliform bacteria at least once, and 12 percent had nitrate averages at or above the Environmental Protection Agency's legal limit of 10 parts per million for drinking water systems.
Both contaminants are linked to health problems like cancer and birth defects, the study states.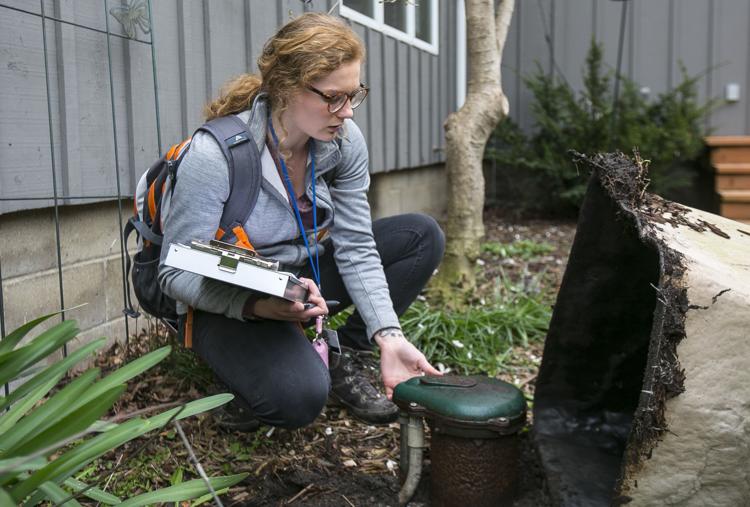 "The state's own data show that agricultural pollution of drinking water in Iowa is worse than most people have previously thought," said Annie Schechinger, study author and senior economic analyst at Environmental Working Group, in a news release. "Wherever Iowans test for these contaminants, they have a pretty good chance of finding them."
The Iowa Department of Natural Resources recommends — but doesn't require — that owners test their wells for nitrate and bacteria at least once a year, and test for arsenic at least once on each drinking water well.
The state requires newly dug or renovated wells to be tested for nitrate and coliform bacteria but doesn't require follow-up tests.
The EPA, which enforces water quality rules, also doesn't require testing on private wells.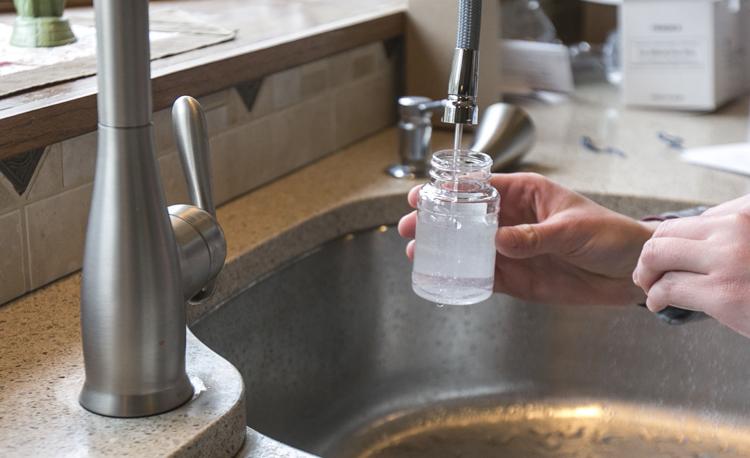 Ten wells were tested every year for nitrate in Iowa, and 12 were tested every year for bacteria, according to the study. Nearly two-thirds of all wells were tested once between 2002 and 2017, even if that test showed unsafe levels of bacteria or nitrate.
You have free articles remaining.
Across the nine-county North Central Iowa region, 7,734 wells were tested between 2002 and 2017. About 1,110 had elevated levels of nitrate, 2,574 had bacteria and 607 had both, the study showed.
Of the 1,766 wells in Cerro Gordo County tested, 47 had elevated levels of nitrate, 576 had bacteria and 30 had both.
- 49 percent of wells had detectable nitrate; 12 percent had levels higher than the EPA's public drinking water standard of 10 milligrams per liter.
- 43 percent of wells had total coliform bacteria; 18 percent had enterococci, a bacteria found in feces that can cause infections in wounds or in the urinary tract; 11 percent had E. coli.
In addition to nitrate and bacteria, some homes struggle with arsenic levels in their water.
A 2017 U.S. Geological Survey report found that more than 35,000 — or 6 percent—of roughly 591,000 domestic wells in Iowa likely have arsenic concentrations above 10 parts per billion, or the maximum level set by the EPA.
Perrin said Cerro Gordo County Public Health will test between 200 and 300 wells for bacteria, nitrate and arsenic at owners' requests through Iowa's Grants to Counties Program this year, but that's a fraction of those in the county.
The Grants to Counties Program was started in 1987 when the Legislature passed Iowa's Groundwater Protection Act to prevent contamination of the state's groundwater.
The program offers free private well testing on a first-come, first-served basis based on the funding received from the state.
Perrin said if a well tests positive for contamination, Cerro Gordo County Public Health will provide recommendations to the owner, but they're not required to follow them.
"We can highly recommend they treat it or fix it, but it's not required," she said.