More than 80 Cerro Gordo County employees who would be eligible to have their health insurance paid for in retirement will lose that benefit after a Tuesday morning split vote of the county Board of Supervisors.
The board voted 2-1, with supervisor Tim Latham dissenting, to eliminate paying the health insurance premiums and claims for county employees who are at least 58 and worked at least 30 years or who are 60 and worked for 20 years, and elected officials who've served at least two terms, until they qualify for Medicare.
Those who are already retired and taking advantage of the benefit, which was enacted more than a decade ago, will remain grandfathered in. Anyone hired after 2010 isn't eligible for the program.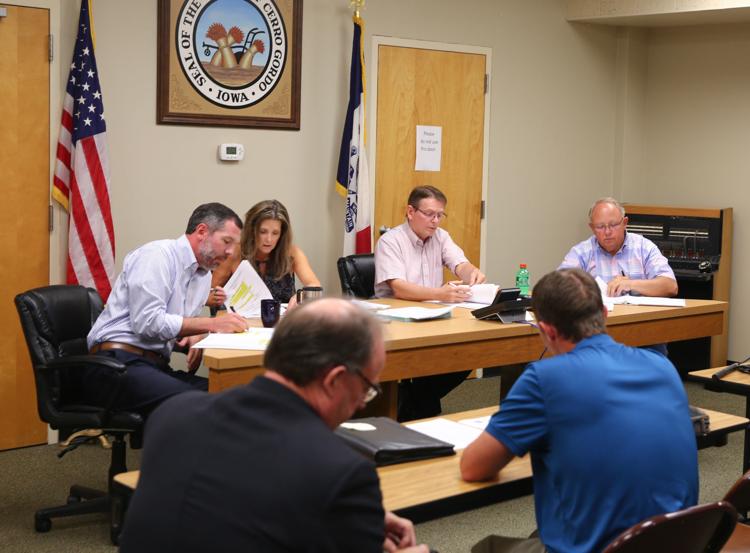 Tom Meyer, the county's director of administrative services, told the supervisors that over the course of the 30 years it would take for all eligible employees to age off or leave the program it would cost county taxpayers around $4.4 million.
In addition, Meyer said the county's insurance broker told him that in about 10 years the county would have to consider increasing payments into its self-funded health care plan, since it was likely that, if the program continued, claims would significantly increase.
All three supervisors noted that the decision to end the program was not one they took lightly.
Supervisor Casey Callanan said in talking with the county's legal representation he discovered that none of the 60 counties the firm represents has a retirement benefit like Cerro Gordo's.
"Badly as I feel for the employees, I feel worse for the taxpayers of Cerro Gordo County," Callanan said.
The only way the county was going to be able to sustain the program was to raise taxes or fees or put the increased insurance cost back on the employees, he said.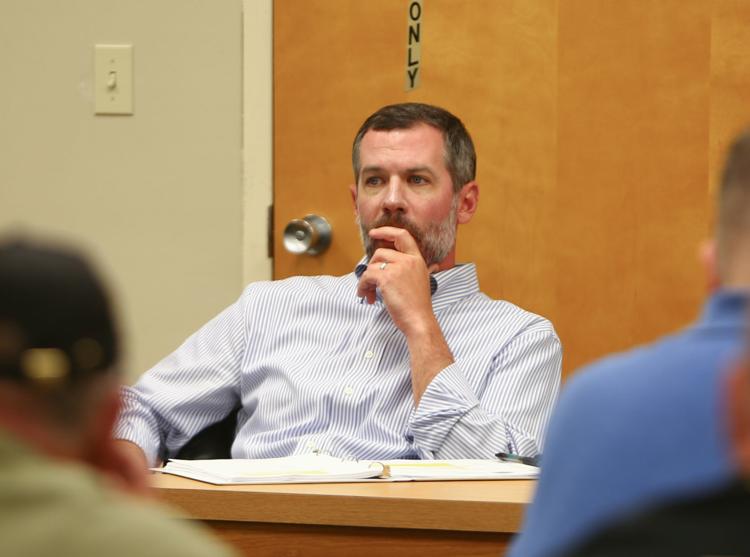 You have free articles remaining.
Supervisor Tim Latham sought middle ground. He said he talked to about a dozen employees and received emails from two dozen more who had just learned of the proposed elimination of the program the previous Friday. He proposed postponing action for two weeks and forming a committee of stakeholders to talk about it more.
"I consider this a cost of doing business," he said. "IT people just left because they were able to get better paying jobs. This is a benefit that helps keep the employees we have now from leaving."
After the meeting, Latham expanded on his idea, which died for a lack of a second during the meeting. He said there had been discussions about eliminating the benefit for a year, but that employees were just notified four or five days ago. He was in favor of adjusting the retirement age upward instead.
"I agree with my colleagues about the sustainability of the current program," he said. "I just wanted to take a little while to talk and maybe come up with an alternative plan."
Talking is what Keith Cerwinske wanted to do on Tuesday morning as well. The secondary roads foreman with 27 years of service in was at the meeting and was flabbergasted to discover he would not be allowed to speak about the resolutions. It's the county board's policy to not allow public comment during its business meetings.
Cerwinske was on vacation and would not have known about the proposed change if his department's secretary had not called to tell him. He will miss the eligibility cut off by two months.
"It's just not right," he said. "With 27 years in, I should at least be able to speak my piece."
Cerwinske said he had planned to retire on Sept. 21, 2022, at age 59, and use the health insurance benefit until his Medicare kicked in.
"But now I can't afford it," he said. "The way I figure it, my wife will have to get a better job or I'll have to work another six years after that (2022), until I'm 65."
What a Globe Gazette News+ membership can do for you:
A deeper examination of local issues than you'll find anywhere else.
Two products in one – not everything that's in the print edition of the Globe Gazette is on our website, and not everything on our website is in the print edition.
Access to newspapers.com archives dating back two years.
The ability to carry your local news with you and receive alerts instantly as news unfolds.
Advertising that frequently gets you deals you won't find anywhere else.