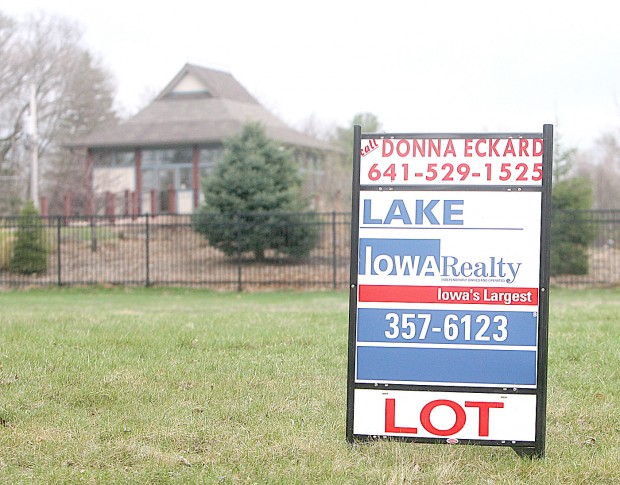 CLEAR LAKE — A one-acre parcel of land adjacent to Central Gardens of North Iowa in Clear Lake is up for sale and is listed with Lake Iowa Realty in Clear Lake for $335,000.
The property at 709 Seventh Ave. N. is owned by Burns & Burns Architects of Iowa City.
The firm purchased the property from the Clear Lake Community School District in 1999 for $63,000.
Burns & Burns bought the property with the intention of constructing a three-story, 21- to 30-unit apartment building for senior citizens.
However, the company was unable to get the necessary state tax credits to make the plan economically feasible.
The land has remained vacant since the former Central School was demolished in late 1999.
You have free articles remaining.
Central Gardens was built on the school's former playground. The city of Clear Lake owns the land on which the gardens sit and Central Gardens leases the land from the city.
The city received the land as part of a swap with the school district for property near Clear Lake High School.
"There's a lot of, perhaps, difference of opinion about the value of the property," said Central Gardens board President Chip Kinsey.
Kinsey said the board would love to own the adjacent property, but "what they are asking, in my humble judgment, is much in excess of what it is likely going to sell for to anybody."
Kinsey said the board made Burns an offer with a substantial profit several years ago but it was turned down.
"Obviously, we would like to buy it and we would like to incorporate it into the gardens."
The Central Gardens of North Iowa Board of Directors will discuss the issue at its next meeting on Monday, April 9.
The board has discussed the issue once before but several board members were out of town at that time, Kinsey said.