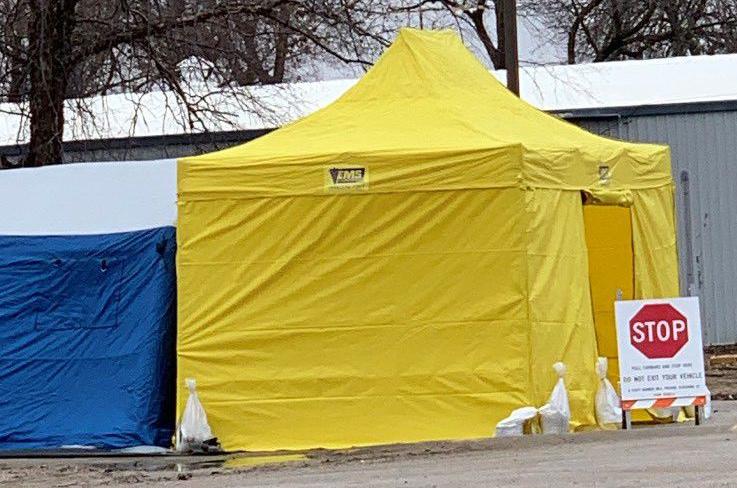 At a press conference on Tuesday in City Hall, officials on the front line of preparing North Iowa for the onset of the coronavirus talked about their plans.
Much of what Mayor Bill Schickel, Brian Hanft, director of CG Public Health; and Dr. Theresa Mock, senior vice president for MercyOne North Iowa constituted ground well covered.
Practice social-distancing.
Avoid going out in public if you can.
Stay home if you feel ill, do not overwhelm urgent care facilities and emergency rooms in your community if your symptoms are mild.
If you experience symptoms of COVID-19 – and they worsen – call a phone number to be screened and potentially scheduled for testing.
When that time comes, and most public health officials believe it will, how prepared are our health care facilities in North Iowa to handle a surge of critical care patients?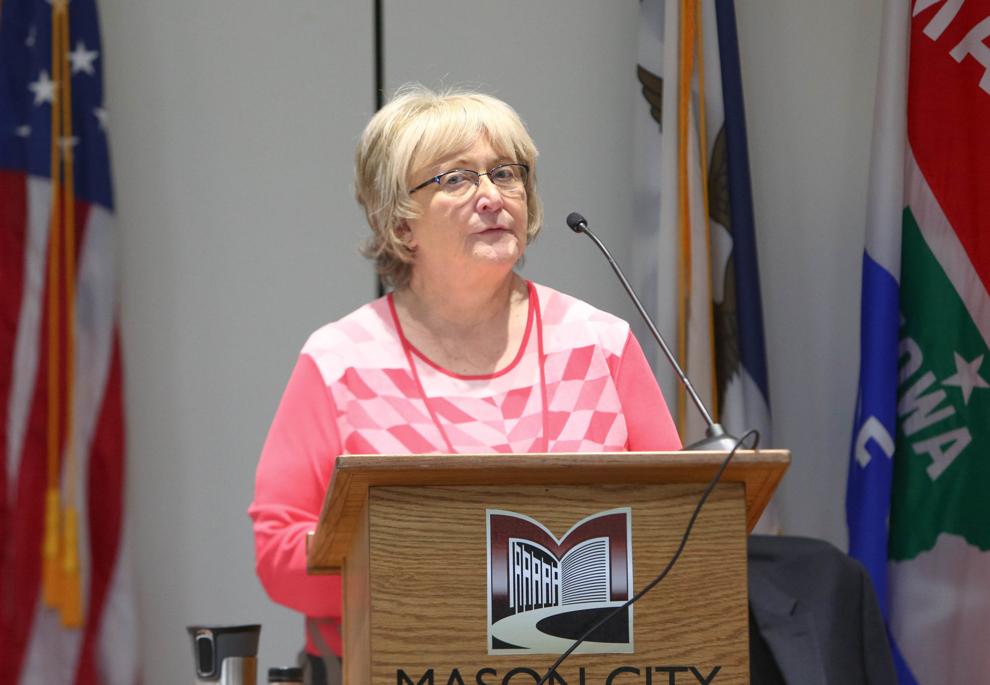 LOTS OF QUESTIONS, FEW ANSWERS
MercyOne North Iowa is far and away the largest health care provider in North Iowa, with its coverage area spanning 14 counties.
But the health care system hasn't yet shared any details about how it is preparing for what's been called "the surge," the point in the advance of the coronavirus that has the most patients testing positive for COVID-19.
MercyOne North Iowa spokesperson Angie Creger said she was unable to provide the Globe Gazette this week access to the hospital's COVID-19 testing facility at the North Iowa Events Center or to staff – when safe and available – who could talk about how many tests were available to the public and how staff were staying healthy.
She added that the Tuesday press conference provided all the information the system was willing to share with the public about its preparations.
But few answers were found there.
MercyOne's Mock said at the press conference that the hospital had done 20-some tests.
"Every day, the number of tests needed is going up, and as they start coming back positive in the future we're working on what we need to do in terms of critical care – beds, ventilators, staff to be able to care for them," Mock said. "That's our biggest worry and that's what we're looking at a week at a time.
"The next 2 to 4 weeks the big thing we're preparing for is if there is a big surge in patients," she said.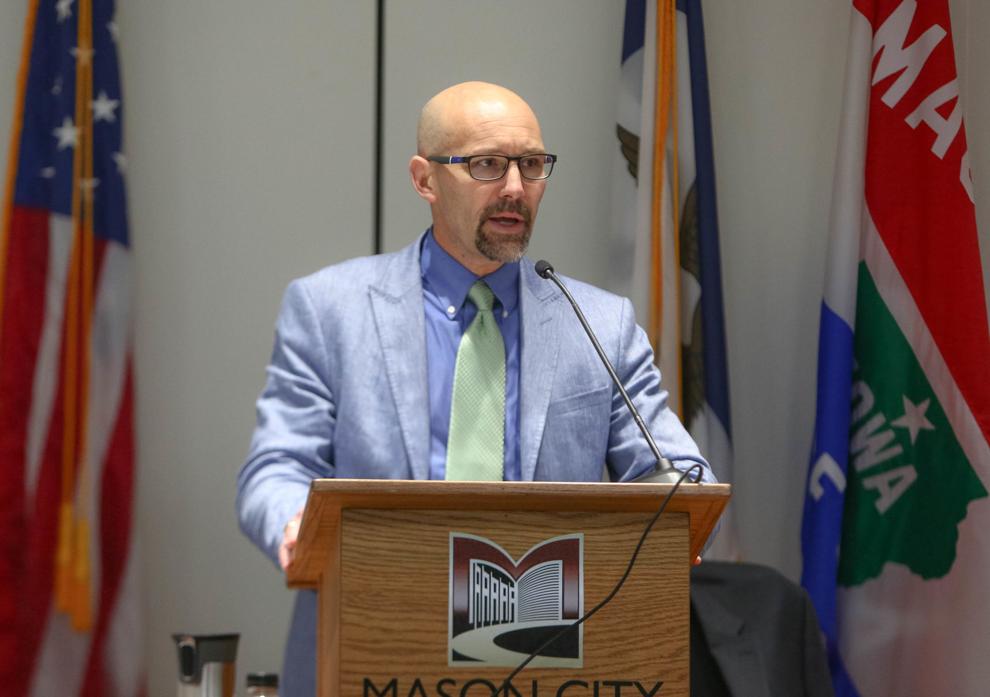 On Thursday, the Mason City Chamber of Commerce posted a notice from one of the health system's directors that the hospital was in need of personal protective gear for its staff.
WHAT THE DATA SAYS
According to March 16 data from the U.S. Centers for Disease Control and Prevention, since Feb. 12, there have been 4,226 COVID-19 cases reported in the United States.
Those age 65 or older represent 31% of all cases, 45% of hospitalizations, 53% of ICU admissions, and 80% of deaths. 
Overall, about 20% of the population is expected to contract the virus, according to the CDC. This mirrors the track of the illness in China, according to the CDC.
In a 12-county area surrounding Cerro Gordo, and served by MercyOne, a five-year population survey by the census indicates there are about 171,161 people, 37,458 of which are over the age of 65. 
Using CDC analysis, about 34,232 in that 12-county region will at some point contract COVID-19. Continuing the comparison, if 31% of those cases are people over the age of 65, about 10,612 seniors will be diagnosed, and 5,624 could require ICU care.
The number increases, though at a much smaller margin, as other age groups are added in. And the CDC points out that COVID-19 has proven fatal at all age groups.
There are 552 total hospital beds, 427 of which can be used for acute care and 18 for ICU in the same region, according to the American Hospital Association's 2018 data – the latest available – compiled by Big Local News at Stanford University.
The number of ventilators usually – but not always – mirrors the number of ICU beds.
All 18 beds are found at MercyOne North Iowa in Mason City.
Keep in mind, these numbers are of a snapshot in time, and don't take into account that different people will contract the illness at different periods of time.
Propublica, a nonprofit investigative reporting news service, analyzed similar data for the North Iowa region, from the Harvard Global Health Institute. Propublica analyzed three different scenarios – where 20%, 40% and 60% of the population contracts COVID-19.
The numbers are slightly different due to a slightly different geographical comparison, but the message is the same.
As of 2018, Mason City had 470 total hospital beds, of which about 49% were occupied, potentially leaving only 240 beds open for additional patients. The bed count includes 18 beds in intensive care units, according to data from the American Hospital Association and the American Hospital Directory. Intensive care units are best equipped to handle the most acute coronavirus cases.
The Mason City region has a population of about 128,000 residents; 21% are over the age of 65. In the moderate scenario, in which 40% of the adult population contracts the disease over 12 months, Mason City would be among the regions that would need to expand capacity.
It is estimated that about 9% of the adult population would require hospital care. In a moderate scenario where 40% of the population is infected over a 12-month period, hospitals in Mason City would receive an estimated 8,640 coronavirus patients. The influx of patients would require 290 beds over 12 months, which is 121% of available beds in that time period.
The Harvard researchers' scenarios assume that each coronavirus patient will require 12 days of hospital care on average, based on data from China.
Intensive care units would be especially overwhelmed and require additional capacity. Without coronavirus patients, there are only 6 available beds on average in intensive care units, which is 11 times less than what is needed to care for all severe cases.
The infection rate scenarios are based on estimates from epidemiologist Dr. Marc Lipsitch, head of the Harvard T.H. Chan School of Public Health's Center for Communicable Disease Dynamics.
FLATTENING 'THE CURVE'
The scenarios are alarming, but also illustrative of why "flattening the curve," lowering the number of people requiring care at any given time, is critically important, a point that was repeatedly emphasized at Tuesday's press conference in Mason City.
The more each of us interacts with others, the less likely the curve goes flat. The available care will also change dependent on MercyOne's preparations.
"The way to permanently stop new cases from setting off long chains of transmission is to have each case infect considerably less than one case on average," Lipsitch told Propublica. "The numbers will go down. There will still be little outbreaks, but not big ones."