BRITT | The sights and sounds of war still haunt Bob Steenlage 50 years after serving in Vietnam.
"It did not take away all the (post-traumatic stress disorder), but it took away a lot of the torment," he said.
In January, Steenlage, 74, a 1962 Britt High School graduate and Iowa's first four-time state wrestling champion, returned to Vietnam with four of his sons for a two-week trip.
The trip featured visits to Pleiku, Kontum and Dak To, where he served between 1967 and 1968 with the 4th Infantry Division of the U.S. Army.
The trip, he said, proved to be a much-needed healing experience.
"Before I went there, I couldn't talk about it," he said.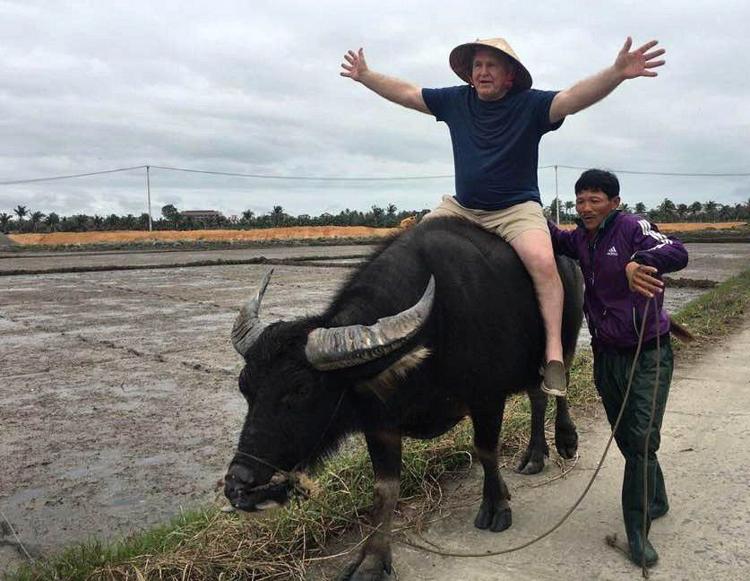 Growing up, Steenlage had no intention of serving in the military because of a strained relationship with his father, who served in World War II and returned with "bad battle fatigue" and struggled with alcoholism.
"I didn't want to go through what my dad went through," he said.
But Steenlage, the first in his family to attend college, was being looked at by scouts from West Point Military Academy, and after a brief visit to the academy, he decided to go without giving much thought to what he'd be doing upon graduation.
During his time at West Point, Steenlage wrestled for four years and became a Division I NCAA All-American. When he graduated from West Point and airborne and ranger schools in 1966, he had a four-year obligation to serve in the U.S. Army.
He was in Vietnam from 1967 to 1968.
Steenlage, who completed his military service as a company commander, was assigned to the signal corps before he was transferred to patrol after the Tet Offensive began on Jan. 30, 1968, because of his West Point background, and that's when things got dangerous.
Steenlage recalls almost getting killed twice during the war. Those experiences, as well as the "horrible things" he witnessed on patrol and learned of what the U.S. troops were doing to villagers once he returned, caused his PTSD.
You have free articles remaining.
"I started feeling guilty for what the United States did to them," he said.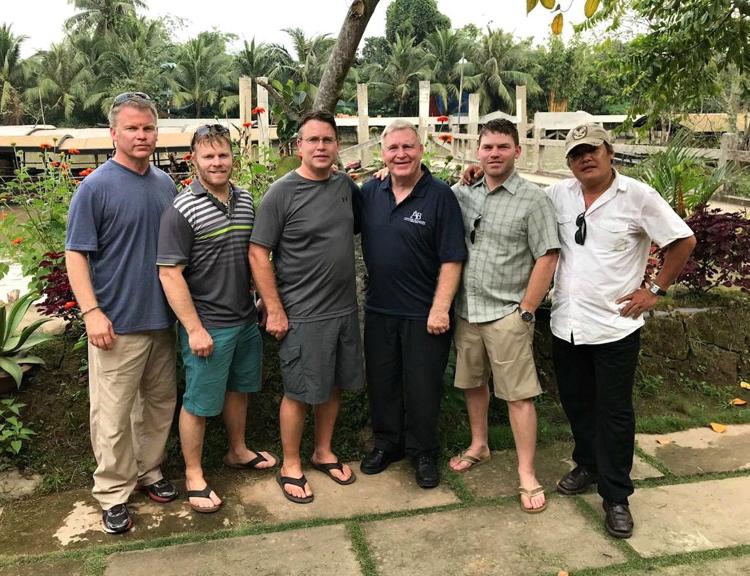 And like his father, he, too, struggled to connect with his two oldest sons when he returned from the war because of the guilt — something he'd carry for decades as he and his wife of 50-plus years, Bobbi, raised their five sons and three daughters.
In recent years with the growing instability in the world with IS and the "dishonesty of the government," Steenlage, who now lives in Galesville, Wisconsin, said he started having regular nightmares, so he began checking in with the Department of Veterans Affairs.
That's what prompted a trip to Vietnam after his children had spent five years trying to coax him into returning to southeast Asia. 
"That was huge," Steenlage said. "I'm a changed person."
During the trip, which was from Jan. 3 to 16, Steenlage and his sons started in Hanoi and traveled south to Ho Chi Minh City, known as Saigon during the war, where they encountered many relatives and friends of former North Vietnamese Army soldiers he — and many other American soldiers — fought against during the war. Many of whom, he said, also suffered from PTSD and were struggling to cope.
"What I found out is they are not blaming me, the soldier. They're blaming their government and our government," Steenlage said. "They want to be friends, and that took away … some of my torment."
And that has helped heal some of the brokenness between him and his sons, he said.
Steenlage said he'd recommend the trip to Vietnam for other veterans, like him, struggling to cope with PTSD. 
"They will find out firsthand that the soldiers we fought against are just like Americans. They were forced into (it)," Steenlage said. 
Steenlage will speak to the Britt Veterans of Foreign Wars and American Legion at 7:30 p.m. Tuesday, Feb. 13, at the Veterans Building, located across from the Britt Municipal Building on Main Avenue South. The event is open to the public.