Mason City may be getting another hotel.
The former American Best Inn & Suites, just south of coming River City Renaissance, has been purchased, according to Mayor Bill Schickel.
The motel will become a 46-bed Econolodge, according to Schickel, and renovations are expected to begin as soon as possible.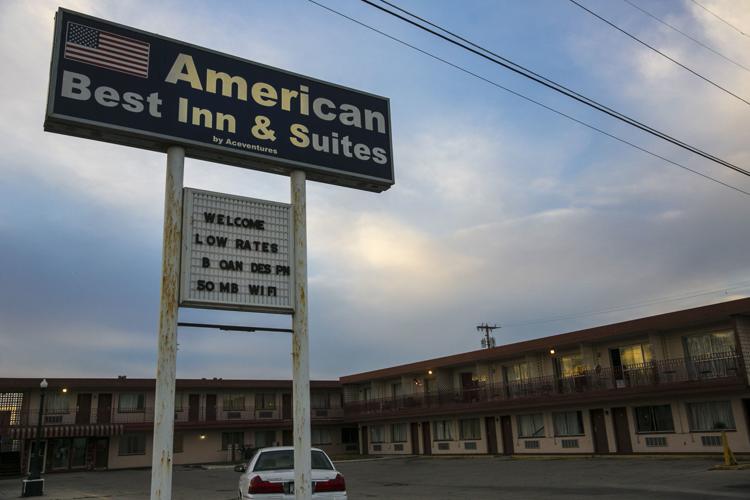 "This has to be considered another successful spinoff of the River City Renaissance project," Schickel said in his "Monday Minute" video on Facebook.
Schickel did not reveal the name of the developer in the project.
The news comes just a week after the Mason City Council finalized a deal with Gatehouse Capital to put a multi-million dollar hotel in the vicinity of Southbridge Mall and The Music Man Square. 
According to Visit Mason City's Lindsey James, hotel-motel tax revenues have been trending up in Mason City over the prior year and the organization is projecting to end the fiscal year with an increase in revenue from hotel-motel tax.
"This is a result of strong occupancy numbers as well as increases in the average daily rate."
You have free articles remaining.
But, at this time, both James and City Administrator Aaron Burnett were unable to provide tangible, direct data that spoke to whether or not a 46-bed Econolodge and the 96-plus room offering from Gatehouse Capital would be able to exist in such close proximity. Increases in occupancy could make that possible.
American Best Inn & Suites lost its license in 2016 due to alleged health and safety concerns that include fire hazards, mold and uncleanliness.
In 2017, when it went on the market, it was initially offered for $499,000 (a price that based on regular property analysis in the area).
At least one reason offered, in the past, for what it took so long for the property to finally sell is its positioning. 
Tricia Sandahl, Mason City's planning and zoning manager, said the motel currently sits in a medium-risk floodplain, and any sort of development would require a floodplain permit.
What a Globe Gazette News+ membership can do for you:
A deeper examination of local issues than you'll find anywhere else.
Two products in one – not everything that's in the print edition of the Globe Gazette is on our website, and not everything on our website is in the print edition.
Access to newspapers.com archives dating back two years.
The ability to carry your local news with you and receive alerts instantly as news unfolds.
Advertising that frequently gets you deals you won't find anywhere else.