DreamDirt Farm Real Estate and Auctions is using the latest in technology to promote the sale of farmland and farm machinery. 
Jason Smith, wife, Nicole, along with Tom Bradley are co-owners of the real estate and auction company. Their office is located in the Plaza located north of Walmart in Mason City.
Jason, who spent nearly 20 years in law enforcement, took the risk of quitting his job and following his dream of going into real estate sales.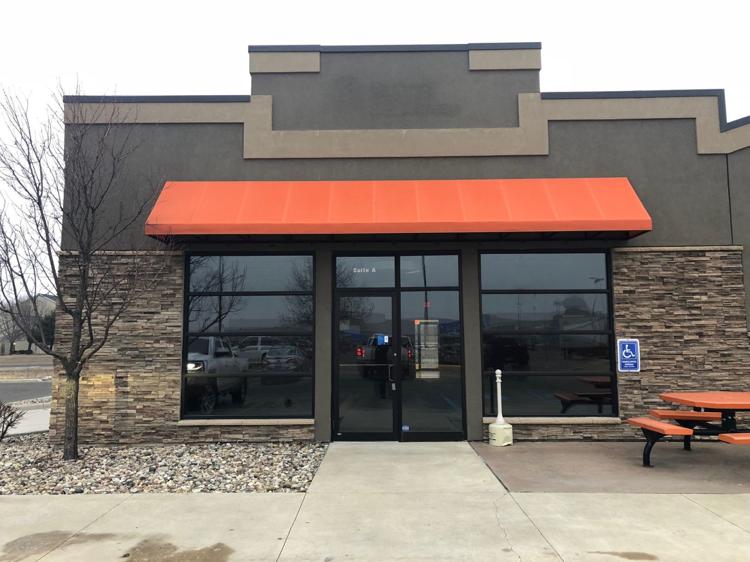 "Jason was in real estate sales. He lost a client, who wanted to have an auction, so Jason then went to auction school," Nicole said.
The Smiths later formed an auction company, doing traditional auctions.
"I started DreamDirt in 2008 as an online blog," Jason said. "I got the idea for the name Dream Dirt, because everyone referred to land sales as buying, 'dirt.' People began to follow my blogs and in 2012 I decided to open my own shop. Since then we have experienced great growth."
Jason and Tom Bradley are CAI-designated auctioneers, which allows them to do onsite and offsite land and farm machinery auctions, using the latest Internet technology.
In addition to traditional selling, they also offer timed online auctions, which provide sellers the luxury of not having to experience the pressures of onsite sale preparation, crowds and even the emotional trauma that comes with selling a family farm.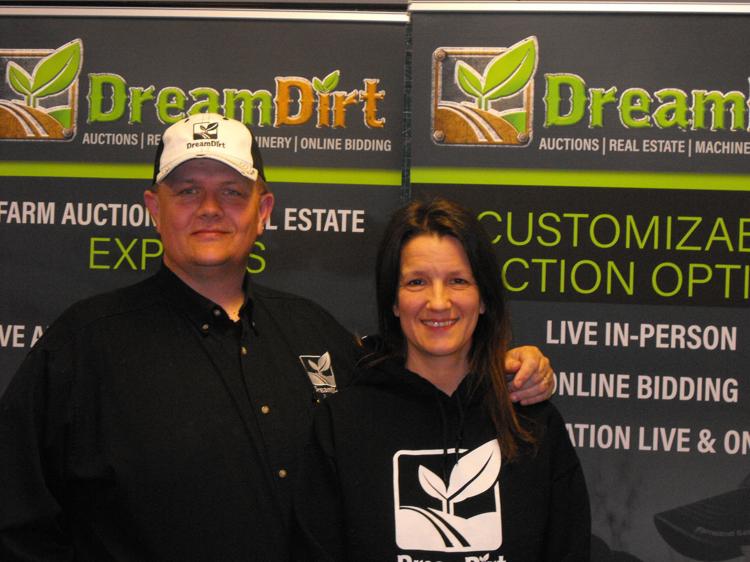 You have free articles remaining.
"FarmBid" is the firm's method of timed auction for farm machinery and land. For machinery sales, a seller contacts the firm and lists the machinery they want to sell. A picture and description of the equipment is then placed on DreamDirt's website, where thousands of subscribers can view the listing. A limited time is set for the online auction of the item, where potential buyers can up the bid any time, day or night, until time expires.
"For timed farm machinery sales, we have found ten days is usually sufficient," Jason said. "When a new item is put on our site, buyers get an electronic notification."
He added, with timed auctions, bidders don't have to face the immediate pressures of bidding against a friend or neighbor, of facing auctioneers and ring men, or of making an on the spot financial decision.
"Lots of times we have found there are limitations at live auctions and bidders will bid more from their homes," Jason said. "FarmBid online sales reaches thousands of potential buyers, where live auctioned items have a limited amount of public exposure, over a very short period of time."
FarmBid is also used by the firm for selling farmland. Parcels of land are listed and a drone video of the land is available for potential buyers.
"We usually take bids on land for 30 days," Jason said. "Bidding starts slow online and then 80 percent of the bidding comes in the last hour."
If a potential buyer or seller is not familiar with or doesn't have access to computer technology, they can stop at DreamDirt's Office in Mason City and staff will help them.
Nicole and her office staff can also inform interested parties as to what local or distant properties the firm is currently time auctioning.
"If a new bidder creates an online account, they are automatically sent videos on how a time auction works as well as how they can place bids," Jason said.
To date, the firm has sold over 45,000 acres of farmland for sellers throughout the Upper Midwest.