CHARLES CITY – U.S. Marshals have arrested an Arizona man on suspicion of murder in Charles City, according to a press release from the Tuscon Police Department.
On Friday morning, members of the U.S. Marshals Service and the Charles City Police Department located 23-year-old Trevontea Howard-Brown at a residence. Howard-Brown reportedly barricaded himself into the residence, but was taken into custody and booked into the Floyd County Jail on a first-degree murder and first-degree attempted murder charge. He is currently awaiting extradition back to Arizona.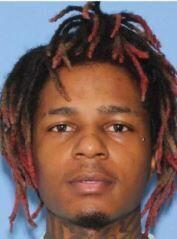 Howard-Brown was wanted for murder in a killing that took place near the University of Arizona campus in Tuscon on April 28. At approximately 2 a.m. that day, police found Harrison Weber, 24, with gunshot trauma along with a second victim, a 21-year-old man, after an officer was flagged down near the university regarding a shooting.
Harrison Weber died at the scene. It is believed the shooting arose after a confrontation between Howard-Brown and the victims. Howard-Brown was identified as a suspect, but went on the run, eluding law enforcement for nearly nine months.
"The Tucson Police Department sincerely appreciates the assistance of the US Marshals Service Tucson Fugitive Task Force, US Marshals Service Northern Iowa Fugitive Task Force, and the Charles City Police Department as well as the Tucson community and our local media partners," the release said.
Cities With the Biggest Increase in Housing Inventory
Cities With the Biggest Increase in Housing Inventory
The federal funds rate experienced its largest annual increase in over 30 years
US housing inventory is showing signs of growth after years of steady decline
The western US experienced the largest increases in housing inventory over the past year
Small and midsize cities with the biggest increase in housing inventory
15. San Diego, CA
14. San Jose, CA
13. Denver, CO
12. Oklahoma City, OK
11. Sacramento, CA
10. Detroit, MI
9. Fort Worth, TX
8. Fresno, CA
7. Bakersfield, CA
6. Austin, TX
5. Tampa, FL
4. Phoenix, AZ
3. Las Vegas, NV
2. Aurora, CO
1. Mesa, AZ