A substantial donation to the Clear Lake Volunteer Fire Department could mean more lives saved by the department.
The award from the anonymous donor was used to buy a remote operated underwater vehicle that will help the department with on- and under-water search and rescue efforts.
At Monday night's city council meeting, Assistant Fire Chief Mike Keefe said the department already has the drone, but is awaiting training on how to use it.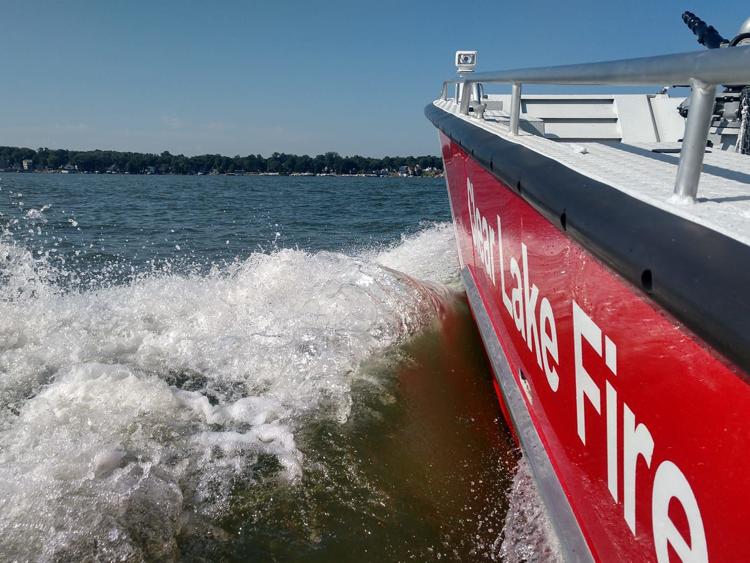 The VideoRay brand underwater drone is equipped with high intensity lighting, live feed video, and sonar imaging capabilities, according to a press release issued Tuesday by the department. The drone can deliver marking devices and retrieval tools to located targets, and works in both open and ice-covered water. Such machines typically cost around $2,000-$3,000.
A Saturday water rescue was part of a busy month for Clear Lake, Keefe told the council. That was when the department reported to a call of a person in the water and unresponsive.
Daniel Ryan Linderman, 28, of Waukee, fell off the tube he was riding and suddenly went face down in the water as he was trying to swim back to the boat. DNR officers pulled Linderman into their boat, took him to shore and performed CPR. The Clear Lake department was also on the water.
You have free articles remaining.
Linderman was taken to MercyOne in Mason City, where he was pronounced dead.
"We were involved in a couple of water rescues," Keefe told the council on Monday. "The last one – Saturday – unfortunately wasn't a very good incident."
The department has responded to 156 calls, of which 104 were medical, he said. That puts the department at 804 calls so far this year, or 40 more than last year at this time.
The underwater drone will complement the department's fire boat, "Bud," and enhance search, rescue, and recovery capabilities during the winter season when the lake is frozen over. The staff and the underwater drone will be available for mutual aid responses to other departments as well.
Trainers should arrive to work with the department in the next two weeks, according to the press release, after which the drone will be put to immediate use.
"It should make a big difference if we have a call on the lake in the future as far as responding to it," Keefe said. "And hopefully making a better, successful outcome."