BRITT | Sophia Martinez came to the United States from Mexico when she was 17. 
"It was one of my dreams to own my own business and my other dream was to be a U.S. citizen," the 39-year-old said during an interview at La Guadalupana, the restaurant she owns in Britt. 
Now both dreams have come true. 
Martinez became a citizen during a naturalization ceremony in Des Moines last month – just in time for her to get registered and vote. 
Martinez said that's one of the biggest reasons why she wanted to become a citizen. 
Although she got her green card 10 years ago and has been a permanent resident of the United States since then, she needed to be a citizen to cast a ballot. 
"I love this country so much, so why not?" she said. 
Martinez took her 18-year-old son, Nathan Cabrera, who was born in the United States, and her friend, Renee Diemer, with her to the naturalization ceremony. 
"It was very emotional," Martinez said. 
Martinez was one of 35 people who became citizens that day. They represented 19 different countries. 
After coming to the United States, Martinez lived in Washington, D.C., Nebraska and Minnesota before settling in Britt.  
"This community welcomed me from day one," she said. 
You have free articles remaining.
After working and saving money for 10 years, she opened La Guadalupana in 2015.
The restaurant serves Mexican dishes prepared from recipes handed down from Martinez's parents and her grandmother.  
Once she applied for citizenship, it took her about a year to complete the process. 
In addition to having a green card for at least five years, good moral character and the ability to read, write, and speak basic English, those who wish to become American citizens must pass a test on U.S. government and history. 
Martinez had nine months to prepare for her naturalization interview. She was given a book on civics to study.
"It's very easy if you study the book," she said.  
During the interview she had to correctly answer six out of 10 questions about U.S. government and history.  
After that she had to wait for a letter inviting her to a citizenship ceremony. 
Martinez said to her, America is all about realizing your dreams. 
"So far I have made all my dreams come true," she said. 
Her advice to other immigrants is to "work hard and dream big." 
Names & News in North Iowa business for Nov. 18
Share your business news
Do you have business news to brag about? Email the Globe Gazette at news@globegazette.com by 5 p.m. Tuesday for upcoming Sunday publication. Submissions will be edited for length, clarity, format, context and style. Please include a photo or company logo for potential use. For verbatim releases and photos, and item placement, email advertising@globegazette.com.
Vogelson receives Iowa Public Health Hero award
Kara Vogelson, organizational development and research manager and assistant deputy director of administrative operations for Cerro Gordo County Department of Public Health, will receive one of three Iowa Public Health Hero awards Nov. 28 in Iowa City. The awards recognize "leaders whose contributions across a range of disciplines are helping to promote better health and prevent disease throughout the state of Iowa."
Vogelson has held multiple positions with Cerro Gordo Health since 2002. She led the department's accreditation, just the second department in Iowa to attain it, in February 2018.
Award recipients were nominated by Iowa public health practice peers.
Lathrop, Bleile join First Citizens
Terry Bleile and Bryan Lathrop have joined First Citizens Wealth Management, according to a release.
Bleile, a wealth advisor, previously worked as a CPA with McCoy & Co. and Hogan-Hansen CPAs & Consultants. He was also a financial consultant with Thrivent Financial Services. Bleile, a Dubuque native, graduated from Northern Iowa. He lives in Mason City with his wife and four children.
Lathrop, a NIACC graduate, is a wealth management assistant. He joined First Citizens as a personal banker in August 2016 and previously worked at Godfathers and Titan Machinery.
ABCM facilities make Best Nursing Homes list
Hampton-based ABCM Corporation, a long-term care provider, had 16 of its Iowa homes named to the U.S. News and World Report's Best Nursing Homes in Iowa list for 2018. The ABCM Corporation homes in North Iowa with the "Top Performing" rating included: Concord Care Center of Garner, Dumont Wellness Center, Rehabilitation Center of Allison, Rehabilitation Center of Belmond, Rehabilitation Center of Hampton, and Westview Care Center of Britt.
The magazine rated 439 facilities in Iowa; 80 received the highest rating. Ratings were calculated using an average of several monthly federal quality and performance reports.
Rosburg joins Boston Mutual
Boston Mutual Life Insurance Company, named Doug Rosburg its regional sales director for the company's Heartland region, which includes Iowa. Rosburg, a graduate of Iowa State, previously worked with Lincoln Financial, Time Warner Cable Media and Florida Weekly.
TechTalk focuses on AI
Three artificial intelligence experts will share their experience and tips at the Cyber Security TechTalk, scheduled for 11:30 a.m. to 1 p.m. on Nov. 14 at the North Iowa Regional Commerce Center in Mason City. The event will feature 15-minute presentations by the speakers – Dr. Drew Zhang, Iowa State; Jason Toyne, Kingland Systems Corp.; and Dr. Kristi Thiel, Immortagen – and then a question-and-answer panel discussion. RSVP at bit.ly/AITechTalk.
NIACC Pappajohn Center offers free workshop
The NIACC Pappajohn Center and the Small Business Development Center will offer a free workshop 6-8 p.m., Wednesday, Nov. 14, at Pappajohn Center Room 117 on the west side of the NIACC campus. The workshop is for anyone who is considering starting a business. Participants will learn how to create a business plan, do market research, consider different types of business ownership and learn how to register a business. To register, call Mary Spitz at 641-422-342 or email mary.spitz@niacc.edu.
Hanft to serve as public health ambassador
The State Hygienic Laboratory named Brian Hanft, deputy directory with the Cerro Gordo County Department of Public Health, as its 10th Public Health Ambassador.
Hanft, the environmental health service manager for Cerro Gordo County, has been with county for 16 years. He previously worked for Polk and Black Hawk counties.
In the program, Hanft plans to improving planning between the state lab and local agencies and boards.
Accord wins People's Choice Award
Mason City- and Ames-based Accord Architecture, a subsidiary of Henkel Construction, was awarded the People's Choice Award by the Masonry Institute of Iowa for its architectural design of Prairie Ridge Integrated Behavioral Health Care in Mason City.
Good Shepherd starts addition, renovation project
Good Shepherd announced the development of a new therapy center located in the existing health center.
The space, according to a release, will triple the facilities therapy space, including a kitchen and bathroom areas and additional equipment and privacy. Plans also include remodeling the front entrance, lobby and dining area.
Work on the project, designed by Bergland and Cram Architecture, is scheduled to begin this month under Henkel Construction.
Servantez joins CENT Credit Union
Casey Servantez joined CENT Credit Union as a mortgage lender. Servantez, a graduate of NIACC, has worked in lending for 10 years. She lives in Mason City with her husband, two daughters and one son.
Learning Connection earns state credential
The Iowa Department of Management and Public Health announced that the Learning Connection  programs of Mitchell and Floyd counties earned the Iowa Family Support Credential. The designation is awarded to family support and parent education programs "that are validated through an external evaluation to be in substantial adherence to the Iowa Family Support Standards."
Fabrian offers breakthrough surgery
Dr. Matthew Fabian, with Mason City Clinic, is the first North Iowa surgeon to offer the LINX procedure to address gastroesophageal reflux disease, or GERD, a chronic condition that affects the digestive system. The procedure involves the laparoscopic implantation of the LINX device, which is made up of magnetized titanium beads, around a person's esophagus just above the stomach, according to a release. An education seminar on the procedure is scheduled for 5:30 p.m., Nov. 14 in the main Lobby of Mercy–North Iowa.
3 from First Citizens complete Lending School
Dalton Hamm, Sara Kriener, and Tiffany Nonnweiler of First Citizens Bank successfully completed the Iowa Bankers Association's Commercial Lending School held in October in Ankeny. The one-week training program included macroeconomics, business structures, management analysis, analytics, and banking roles.
Hamm, a credit analyst at the west Mason City office, joined First Citizens Bank in 2016. He graduated from Iowa State.
Kriener, also a credit analyst at the west Mason City office, joined First Citizens Bank in 2015. She, graduate of Northern Iowa, was also elected to the advisory board of IBA's Commercial Lending School.
Nonnweiler, AVP lending officer at the west Mason City office, joined First Citizens Bank in 2009. She graduated from Northern Iowa.
Physician assistant group honors Mason City PA
Jay M. Thomas was recognized as the Iowa Physician Assistant of the Year by the Iowa Physician Assistant Society at the group's fall medical education conference. He was recognized for his patient care and for educating medical professionals. Thomas received a similar award from the American Academy of Physician Assistants earlier this year.
RBKS receives FedEx award
Randy Huling, president of Sheffield-based RBKS' Inc., was recently awarded District Entrepreneur of the Year recognition from FedEx Ground. The award recognizes customer service and safety. Huling partners with FedEx ground for pickup and delivery services in the Mason City area.
Curriers, Got You Covered recognized as Entrepreneur of the Month
The NIACC John Pappajohn Entrepreneurial Center and the North Iowa Area SBDC named Deb and John Currier of Got You Covered as the Entrepreneur of the Month for October 2018. Founded in 2003 in Butler County as a part-time business, Got You Covered quickly expanded to Hampton, and the couple began working with NIACC in 2005. The business offers printed and embroidered clothing, athletic uniforms and fan wear, gifts, and personalized promotional products.
New member joins RSVP advisory council
Jim Cross of Riceville and Kim Booth of Hampton have joined the advisory council of the Retired and Senior Volunteer Program, or RSVP, of North Central Iowa. Cross is the regional editor for North Iowa Media Group, as well as the high school speech and drama coach at Riceville High School. Booth is the after school program coordinator for Franklin County Extension and Network Coordinator for Mission Possible.
Bob Perry of Northwood will serve as the chair and Dean Swenson of Buffalo Center will serve as the vice-chair for the 2018-2019 program year.
Heitland reaches 30 years at Oak Leaf
Dennis Heitland, manager at Oak Leaf Comics & Collectibles, recently celebrated 30 years at the business. He started in 1988 as an associate.
Fogwell joins GoServ Global
Eagle Grove-based GoServ Global named Doug Fogwell as its new marketing director. He previously held executive-level marketing positions with firms in Illinois and Ohio.
Gooch presents at group's conference
Dr. Charlene Gooch presented "Retirement: Rigors, Realities, Rewards" at the The International Association of Employee Assistance Professionals in Education's annual conference Oct. 8-10 in Minneapolis. The association is a group of employee assistance professionals who work in educational settings.
NIACC Pappajohn Center offers free workshop
The NIACC Pappajohn Center and the Small Business Development Center will offer a free workshop 10 a.m.-noon, Wednesday, Oct. 24, at IowaWORKS, 600 S. Pierce Ave. The workshop is for anyone who is considering starting a business. Participants will learn how to create a business plan, do market research, consider different types of business ownership and learn how to register a business. To register, call Mary Spitz at 641-422-342 or email mary.spitz@niacc.edu.
IMT golf outing raises funds for 5 Loaves 2 Fish
Garner-based Iowa Mold Tooling recently contributed $700 to Garner nonprofit 5 Loaves 2 Fish from its annual team member golf outing Sept. 14 at the Garner Golf Course. The 20-team tournament of foursomes included employees, spouses, and vendors.
North Iowa groups promote employment awareness month
Iowa Vocational Rehabilitation Services, IowaWORKS, One Vision and NIVC are participating in National Disability Employment Awareness Month to promote disability employment issues and "celebrate the many and varied contributions of America's workers with disabilities." The local groups will host at event 8:30 to 10 a.m. Oct. 24 at the Lake View Room to "educate North Iowa on disability employment issues and its commitment to an inclusive work culture."
Schmitt selected for national program
Emily Schmitt, general counsel for Sheffield-based Sukup Manufacturing Co., was selected for the National Association of Manufacturers' Manufacturing Executive Leadership Program.
The program, Oct. 15-17 in Washington, focuses on developing strategic leadership and communication skills, advocacy, business acumen, and other topics for C-level executives in manufacturing. Only 30 participants are invited to attend, nationwide.
Hewitt joins Clear Lake Bank & Trust
Clear Lake Bank & Trust announced the addition of Rachel Hewitt as business development officer. A native of Clear Lake, Hewitt graduated from Iowa and spent five years in sales and management in the Chicago and Des Moines markets. She lives with her fiancé in West Des Moines.
Pritchard acquires Lake Chevrolet
Pritchard Family Auto Stores completed the purchase of Lake Chevrolet on Oct. 6 from the Clemons family, according to a release.
"Mike and his family have been a cornerstone in the Clear Lake area business community and have established an excellent brand in the automobile industry," said Joe Pritchard. "We are proud to be able to continue this tradition."
The existing staff was retained, including parts manager Mark Gustafson. Additionally, Pritchord's Pre-Owned staff - located just east of Mason City - will move to the Pritchard's Lake Chevrolet site near Interstate 35. A grand opening will be announced at a later date.
The Clear Lake addition gives Pritchard seven locations in North Iowa.
Life coach opens practice in Clear Lake
Cyndi Chizek, a Functional Medicine Coaching Academy certified health coach, opened her practice, Chizek Health Coaching, in Clear Lake. The office will offer guidance on diet and lifestyle changes and "takes an individualized approach to holistic wellness."
Bates joins Century 21
Century 21 Preferred announced Anna Bates joined the firm as a Realtor Associate. She will specialize in residential, acreages, and investment property sales along with providing administrative assistance to the office.
Bates lives in Osage and is a member of the National Association of Realtors, the Iowa Association of Realtors, Greater Mason City Board of Realtors and the North Iowa Regional Board of Realtors.
TruStile hosts employee picnic
TruStile Doors in Northwood hosted a picnic for employees Sept. 15 at Swensrud Park in Northwood. Over 180 attended the event, which included a magician, face painting, ducks, horseshoes, kickball, football, lunch and prizes. 
Kuehner joins Mercy Family Clinic-Rockford
Kim Kuehner, ARNP, has joined the medical team of Mercy Family Clinic-Rockford.
She received her master's degree from Simmons College and her RN from Kirkwood Community College.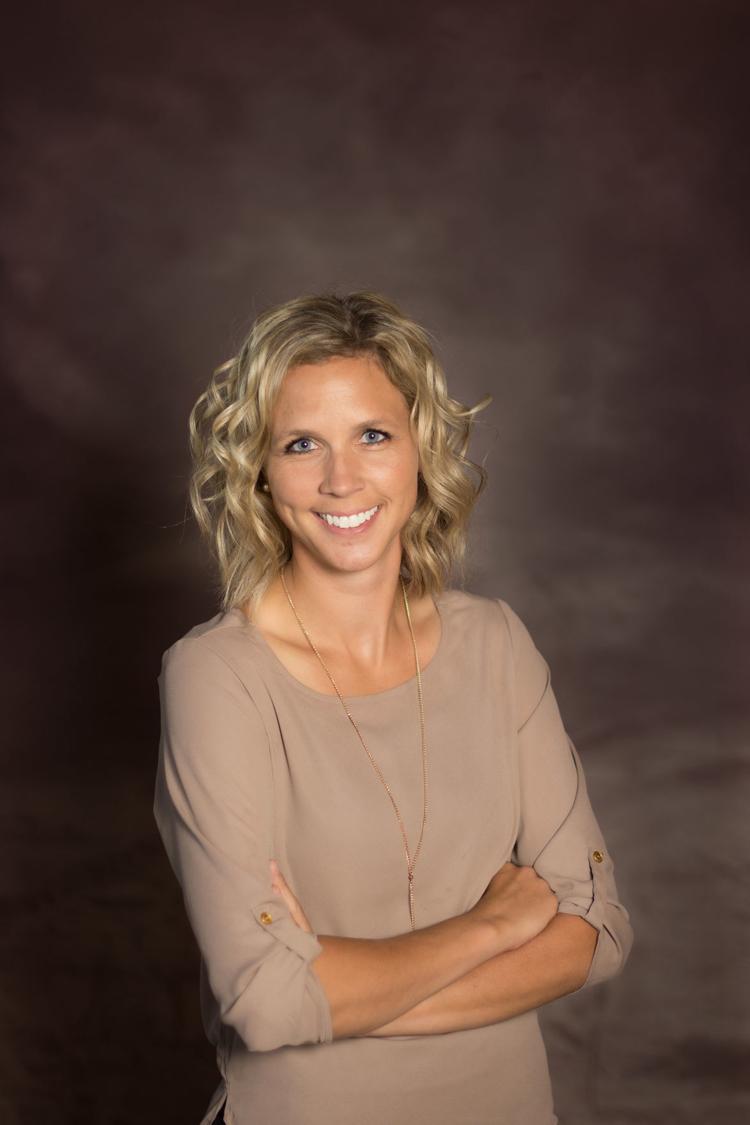 Kuehner grew up on a farm near Waucoma and looks forward to providing care to those who live in the Rockford community as well as the surrounding area.
Prior to joining Rockford, Kuehner was a surgical nurse for 10 years, most recently at Allen Hospital in Waterloo.                                                     
Hermanson promoted to principal
RSM US LLP, the nation's fifth largest provider of assurance, tax and consulting services, recently announced the promotion of Scott Hermanson, principal, technology and management consulting, located in the firm's Mason City office, effective Oct. 1.
Mercy makes safety changes to ER entrance
Beginning Oct. 8, the entrance to the Emergency Department at Mercy Medical Center--North Iowa will be only open to patients seeking emergency care, and their visitors. Reducing the number of people using the ER entrance is a safety enhancement. 
Wright on the Park taking over walking tours
Charles H. MacNider Museum has formed a new partnership with Wright on the Park. The museum's well-known tours historic walking tours of Rock Crest/Rock Glenn will continue in coming years under the supervision and management of WOTP. Starting Jan. 1, 2019, WOTP will assume organizing and performing tours, with full operations turned over after 24 months.
Sukup inducted into National Academy of Engineering
Charles Sukup, president of Sukup Manufacturing Co., was inducted into the National Academy of Engineering (NAE) in a ceremony Sept. 30 in Washington, D.C.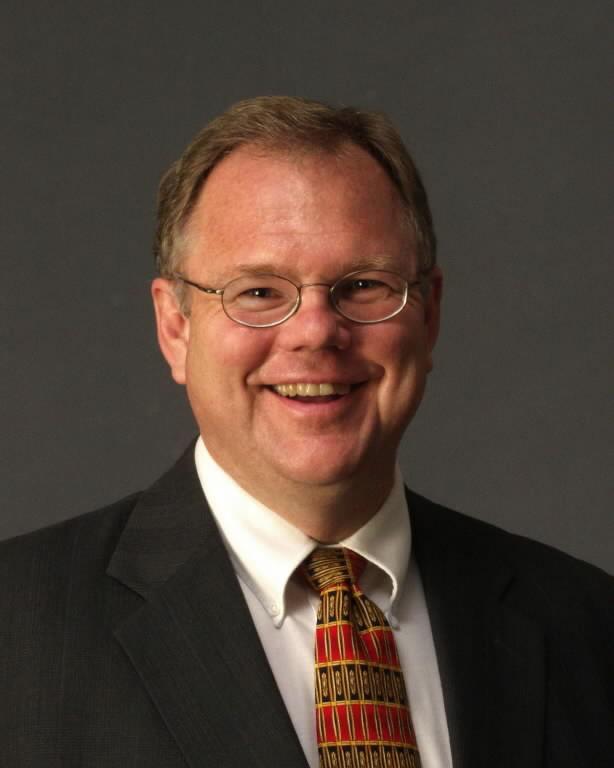 He is one of 83 new members and 16 foreign members elected Feb. 7 into NAE, which has 2,293 members.
Election into the NAE is considered the highest professional distinction accorded an engineer. 
Nelson joins Mercy Diabetes Center
Jeremiah Nelson, MD, FAAP, has joined the Mercy Diabetes Center. Nelson was diagnosed with Type 1 autoimmune diabetes at age 11, inspiring him to pursue a career in medicine.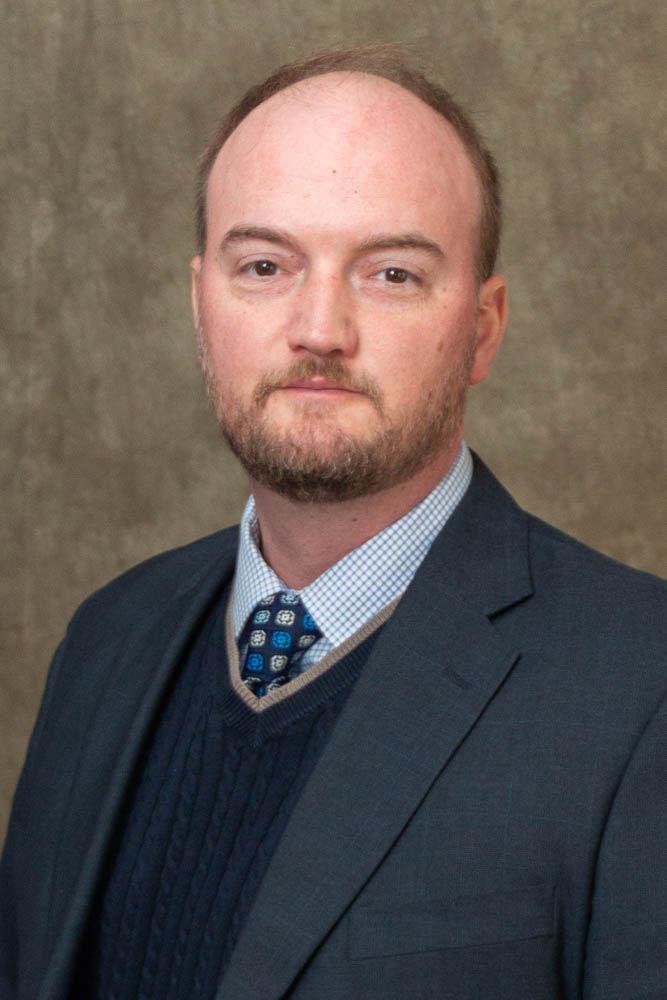 He started medical school at age 18 at the University of Missouri–Kansas City. His diabetes-focused fellowship at Washington University in St. Louis also included pediatric endocrinology.
He is a diabetologist who works with diabetes patients of all ages at any stage of life.
Stover Ventures wins $1,000 in entrepreneurial competition
Stover Ventures, LLC of Osage has received a $1,000 finalist award from the John Pappajohn Iowa Entrepreneurial Venture Competition. The company is applying a patented process to corn stover to extract highly effective antioxidants while creating a more digestible animal feed. They plan to open their first production facility in Osage. 
NIACC Pappajohn Center offers free workshop
The NIACC Pappajohn Center and the Small Business Development Center will offer a free workshop 6-8 p.m. Wednesday, Oct. 10, in room 117. The workshop is for anyone who is considering starting a business. Participants will learn how to create a business plan, do market research, consider different types of business ownership and learn how to register a business. To register, call Mary Spitz at 641-422-342 or email mary.spitz@niacc.edu.
NIVC Services named a Top Workplaces in Iowa
NIVC Services, Inc. was awarded a 2018 Top Workplaces honor by The Des Moines Register, ranking 13th in top 75 small businesses. The list is based solely on employee feedback gathered through a third-party survey administered by research partner Energage, LLC,, a leading provider of technology-based employee engagement tools. The anonymous survey measures several aspects of workplace culture, including alignment, execution and connection. 
Iowa Museum Association awards certificates
The Iowa Museum Association has awarded certificates to four Mason City residents: Joyce Deike, Wright on the Park & Stockman House; Kay Ingersoll, Kinney Pioneer Museum; Tara Schlichting, Wright on the Park and Lindsey James, Visit Mason City. Each received a certificate for completion of a series of five workshops on core museum industry topics. 
Meyers joins Clear Lake dental office
Dr. Matthew T. Meyers joined Sorenson Family Dentistry in Clear Lake in July.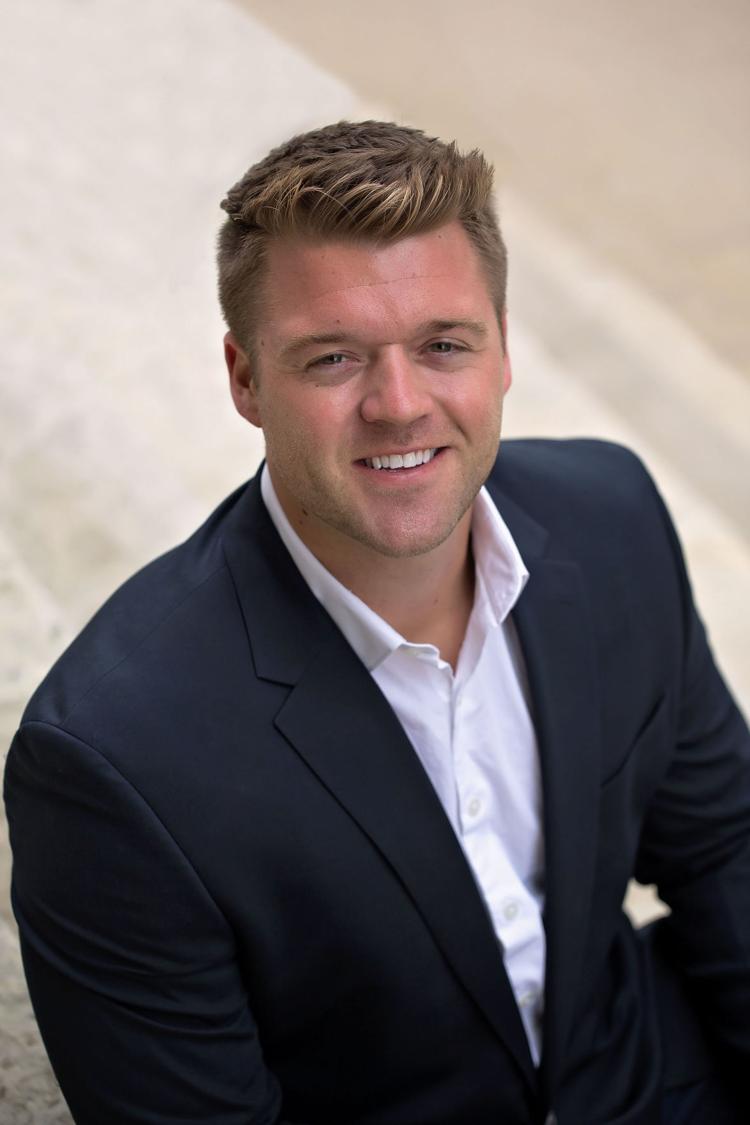 Meyers grew up in Pella and has degrees from Iowa State University and the University of Iowa College of Dentistry.
He is involved with the Iowa Mission of Mercy, which provides free dental services to underprivileged people. 
Dickerson, Rounds, McDonald join Lichtsinn RV in Forest City
Erin Dickerson, Brandon Rounds and Kevin McDonald have joined Lichtsinn RV in Forest City.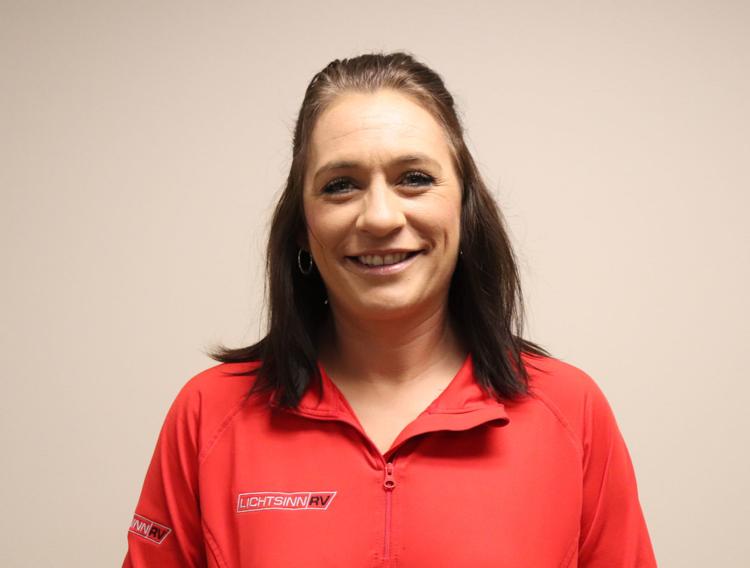 Dickerson, a graduate of CAL Schools, is a RV parts inventory specialist. She will focus on managing parts inventory and shop supply, overseeing the parts showroom display and shipping parts to guests across the U.S.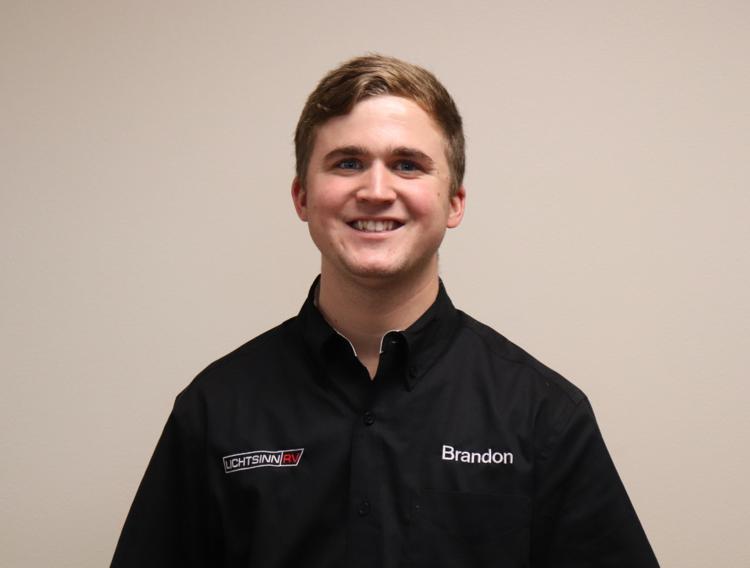 Rounds, a graduate of Shadow Ridge High School in North Las Vegas, Nevada, and McDonald, a graduate of Lake Mills High School, will work in RV finishing and quality control, cleaning interiors and exteriors of RVs.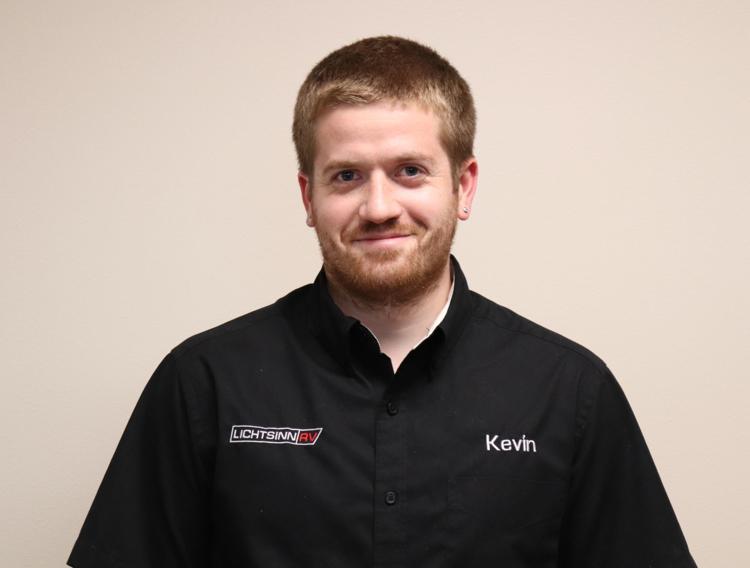 Foell to chair United Way campaign
Robert Foell will chair United Way of North Central Iowa's 2018 campaign.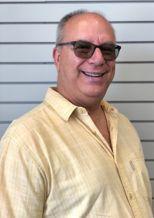 Foell has been involved with United Way for a number of years through Community Impact Teams, the volunteer group that reviews applications and recommends funding allocations.
The organization's campaign goal is to increase donor investments by 10 percent.
Sukup Manufacturing receives Workplace Wellness Diamond Award
Sukup Manufacturing Co. has been awarded Cerro Gordo County Department of Public's Health third annual Workplace Wellness Diamond Award for its support of employee health and well-being. The Workplace Wellness Awards Program is a partnership between the department, Mason City Chamber of Commerce and the Healthy-Mason City Worksite Committee. Henkel Construction was awarded the Silver Level, and the Mason City Chamber of Commerce received the Bronze Level. 
Staci Ackerson, Shankland Insurance recognized as Entrepreneur of the Month
The NIACC John Pappajohn Entrepreneurial Center and the North Iowa Area SBDC named Staci Ackerson of Shankland Insurance as the Entrepreneur of the Month for September 2018. Using state grants, she moved the business from downtown Charles City to the derelict Western Railroad depot. The renovation included adding two rental apartments and maintaining the historical charm of the building.
North Iowa Oral Surgery launches charitable contest
Mason City-based North Iowa Oral Surgery & Dental Implant Center launched a charitable program that will provide one Mason City area resident a full-arch restoration treatment free of charge. For more information on the Second Chance program, visit nioralsurgery.com/second-chance.
Schmidt elected to executive board
Tim Schmidt, Garner city council member, was elected to serve on the executive board of the Iowa League of Cities during the group's annual conference Sept. 14 in Council Bluffs. Schmidt was first elected to the Garner City Council in November 2013. He also serves on the North Iowa Area Council of Governments.
Tott earns PTOE certification
Eric Tott, a licensed engineer with Mason City-based WHKS & Co., has become certified as a Professional Traffic Operations Engineer. Tott joined WHKS in 2007 and has managed and designed numerous roadway, traffic and infrastructure projects.
Access named to Top Workplaces list
WAUKEE-based Access Systems, with an office in Mason City, was named second in the mid-sized company category for Top Workplaces in Iowa for 2018 by the Des Moines Register. Access was also named a Top Iowa Workplace for the fourth straight year, and CEO Shane Sloan was named a Top Leader.
Clear Lake Bank & Trust makes list for eighth straight year
Clear Lake Bank & Trust was named a 2018 Top Workplaces honor by The Des Moines Register for the eighth consecutive year. The bank is one of only seven companies across the state of Iowa to have received the award since the award's inception, according to a release.
The awards are based on anonymous employee feedback gathered through a third-party survey administered by a research partner. The survey measures several aspects of workplace culture.
Waldorf donates finance curriculum to 5 schools
Forest City-based Waldorf University is donating Ramsey Solutions' Foundations in Personal Finance curriculum to five high schools, including Forest City High School. The others are in Albert Lea, Minnesota; Austin, Minnesota; Iowa Falls; and Fort Dodge.
Mason City Sleep Center receives accreditation
Mason City Sleep Center was awarded a three-year accreditation by the Accreditation Commission for Health Care, recognizing "comprehensive, excellent patient care," according to a release.
C&C Auto Sales signs on with U-Haul
U-Haul Company of Iowa, Inc. announced that Charles City-based C&C Auto Sales is a new dealer for its trucks, trailers, towing equipment, moving supplies and in-store boxes.
Huffman joins ATURA
Scott Huffman has joined ATURA Architecture in Clear Lake as a senior designer. Huffman, a graduate of Iowa State, will be responsible for schematic design, design development, construction documents and project construction administration. He lives in Britt with his wife and son.
Hsu joins Mercy Family Clinic
Dr. Wei-Fen (Lisa) Hsu joined Mercy Family Clinic – Regency of Mason City. Wei-Fen received degrees from Chung-Shan Medical in Taiwan and from Poznan of Medical Sciences in Poland. She completed her residency at Mercy-North Iowa.
Goldman Sachs seeks applicants for small business program
The Goldman Sachs 10,000 Small Businesses Program will offer a free education program in January in "central Iowa" for accepted applicants. For requirements and more information, visit 10KSBapply.com/Iowa. Applications are due Oct. 15.