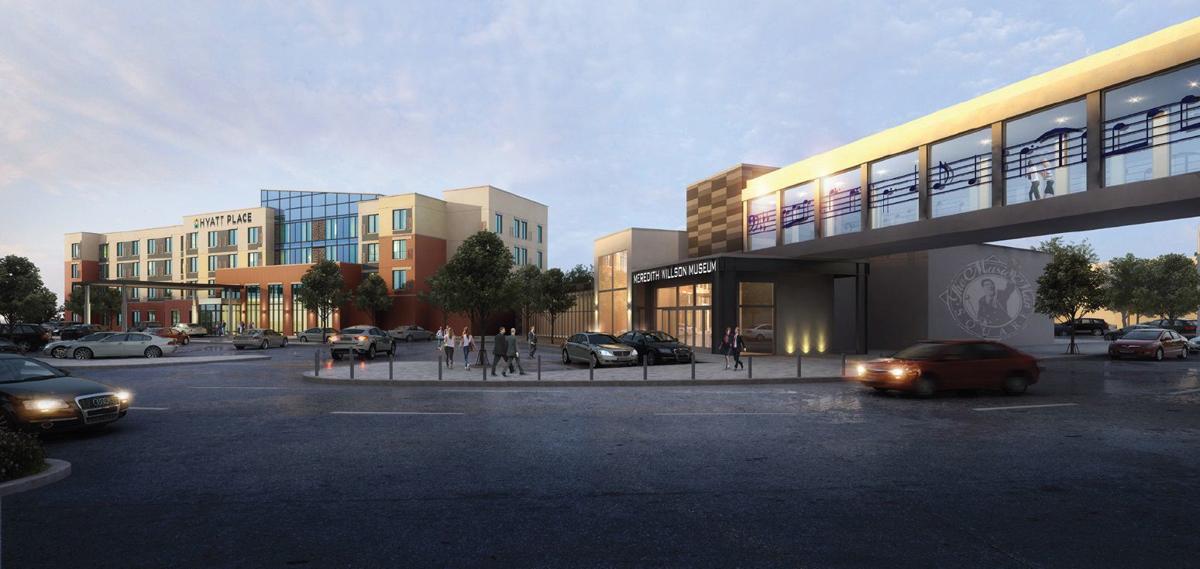 MASON CITY | A 106-room hotel south of Southbridge Mall must be completed by Dec. 31, 2019, according to a final development agreement the City Council will consider Tuesday night.
The agreement, between the city of Mason City and Gatehouse Mason City, LLC, culminates three years of planning and negotiating involving two different developers, three potential franchises and two different sites.
The current plan calls for Gatehouse to build a Hyatt Place hotel in the south parking lot of the mall, connect to The Music Man Square via a skywalk and remodel The Music Man Square to include a ballroom/conference center and move the museum part of it to a separate, adjacent building.
MASON CITY | Mayor Eric Bookmeyer said Wednesday the "silent majority" worked its will Tuesd…
In a memo to the council, Interim City Administrator Kevin Jacobson outlined major points of the agreement. They include:
- Gatehouse's commitment to build the hotel.
- Gatehouse's commitment to secure a memorandum of understanding with the Mason City Foundation to operate The Music Man Square Conference Center.
- The city's commitment to provide a $4.2 "mezzanine loan" toward the hotel financing. Before any of the loan can be disbursed, the city must receive final approval from the state for funding from the Iowa Reinvestment Act. The city has applied for $10 million to help leverage a $38 million downtown project of which the hotel is a key part, as it satisfies private funding requirements. 
You have free articles remaining.
- The city's commitment to reimburse Gatehouse up to $750,000 for pre-development costs, such as design, engineering, hotel brand requirements and title. Up to $30,000 a month -- for four months -- will be paid to Gatehouse for those costs, subject to review of the costs incurred. The $750,000 will be part of the mezzanine loan.
- Gatehouse's commitment to securing a senior lender who will be the primary source of private funds. No payments are due to Gatehouse until there is proof a senior lender has been secured.
- Gatehouse's commitment to providing the city and the senior lender with proof of incurred hotel construction costs. Partial reimbursement for those costs will come from the mezzanine loan.
- Gatehouse's commitment to entering into a minimum assessment agreement, with the value of the hotel determined to be no less than $9 million. Should the hotel's value fall to less than $9 million, the taxes due on the building will be based on a value of $9 million.
- Gatehouse must, at all times, be in compliance with applicable local, state and federal laws and requirements.
- Upon meeting all of the conditions, the city will transfer the land to Gatehouse for $1.
- Gatehouse commits to a hotel completion date of Dec. 31, 2019. The city agrees to construct a skywalk by that date. 
A public hearing will precede the council deliberations and vote.
The council meets at 7 p.m. in the Mason City Room of the public library.