MASON CITY - North Iowa Area Community College campus will close at noon Thursday due to inclement weather.
All classes and activities are cancelled for the afternoon and evening.
According to the National Weather Service, 1 to 3 inches of snow is expected mainly before 5 p.m. 
Overnight temperatures will drop to minus 9 with windchill values as low as minus 35. 
---
MASON CITY | North Iowa schools cancelled classed for another day in the school 2018-19 year after weather officials Thursday issued a blizzard warning for the area.
The National Weather Service says just 1 to 2 inches of snow is expected with the latest storm, but wins gusting to 45 mph will "significantly reduce visibility." Additionally, wind chills are expected to drop to minus-35 below 0.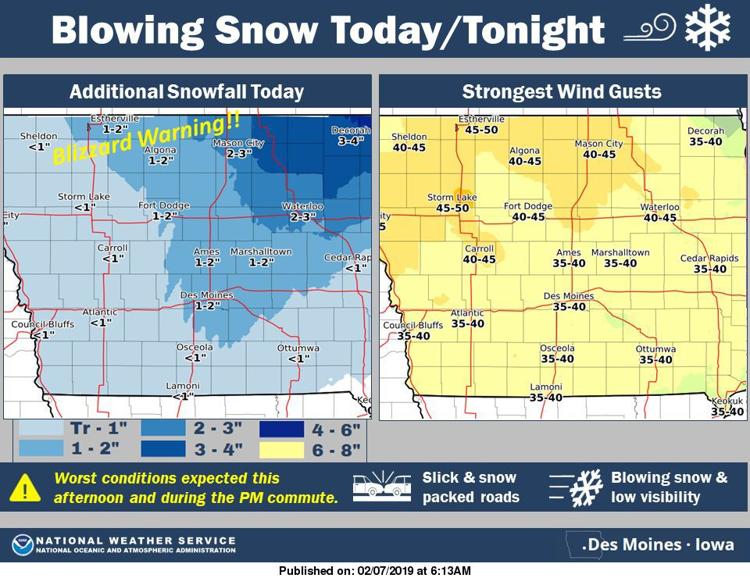 Those temperatures are expected to last into Friday morning.
The blizzard warning runs from noon Thursday to midnight Friday.
The NWS characterized travel as "extremely dangerous. Do not travel."
Mason City, Clear Lake and Newman Catholic were part of no fewer than a dozen area districts to call off lessons. Others included: Northwood-Kensett, Central Springs, Rockford, West Hancock, Forest City, Osage, Riceville, Nashua-Plainfield, and Algona. 
The decision ended the chance for many districts to complete a full week of classes for the first time in almost a month.
Live road conditions: North Iowa DOT webcams
I-35 at Dows Webcam
I-35 at Clear Lake Webcam
I-35 at Clear Lake Webcam 2
I-35 at Clear Lake Webcam 3
I-35 Rest Area North of Clear Lake
I-35 at Joice Webcam
I-35 at Northwood exit
I-35 at Ames
US-18 at Spencer
US-18 near Mason City
US-18 near Floyd
US-218 near Plainfield
Highway 9 near Decorah
Highway 9 near Estherville
I-35 south of Albert Lea, Minnesota
I-35 at Owatonna
Cape Canaveral Florida Webcam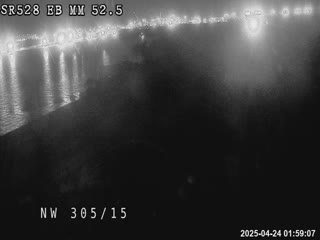 Highway 52 Rochester