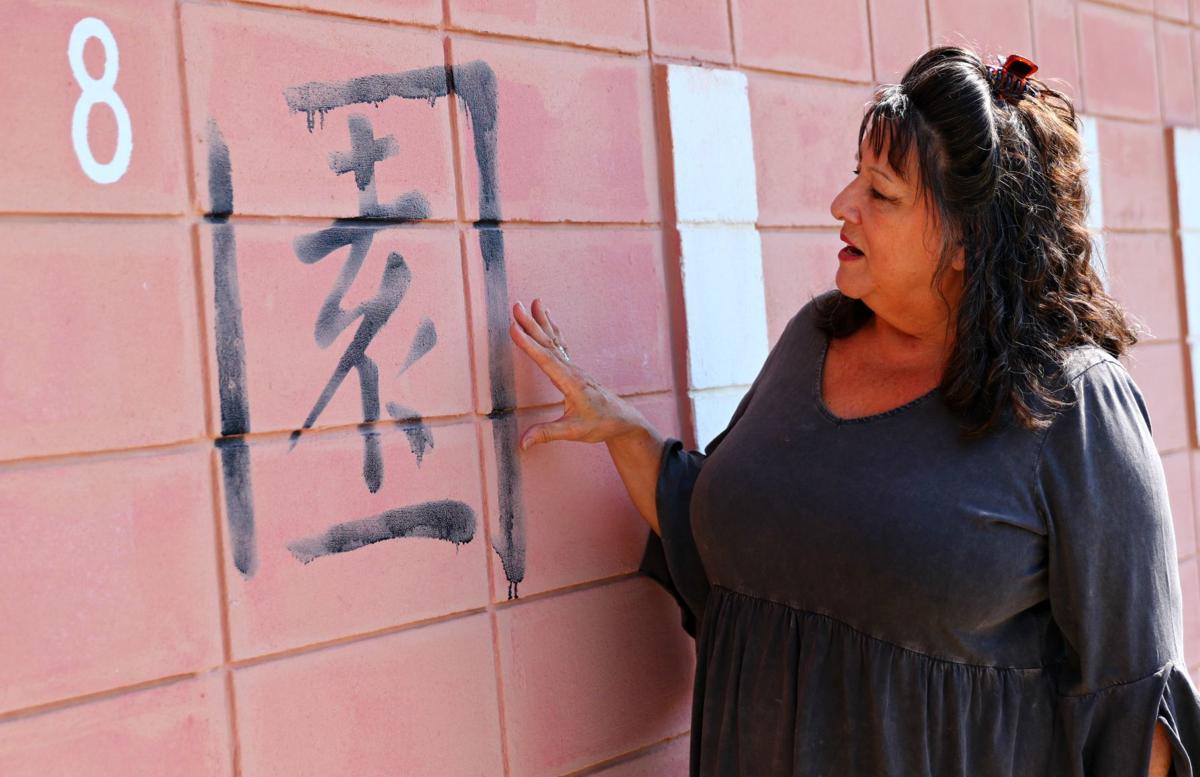 CLEAR LAKE | Bonnie Schmidt has always loved to hunt for unique treasures at antique malls, vintage stores and flea markets.
It's an impulse she's had since she was a child with much credit to her mother, who was an avid antique collector.
"If we're out of town, wherever we're traveling, my heart just starts beating like crazy when I see something like that," she said. "I just love it."
And Schmidt, 68, hopes her newest venture Weekend Junk Warriors, an antique, vintage, architectural salvage, rescued furniture and décor store, can offer that experience, and more, to those in North Iowa.
Schmidt and her husband, Gregory, purchased the former Lam Inn restaurant at 538 U.S. Highway 18 in Clear Lake on May 4 after months of contemplation and negotiation.
The Chinese restaurant, which was owned by Chong and Mee Lam, closed in August 2016 after 33 years of business. Chong Lam died in July 2017.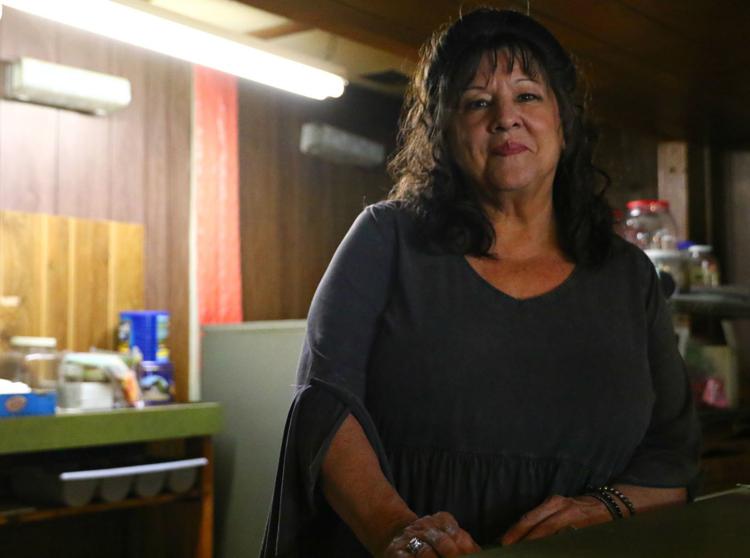 "We just kept talking about it and looking at it and thinking how sad it was to see it sitting here empty all this time and what a good location it is for someone," she said.
Schmidt hopes to open the store in late July.
"This is a whole new change for us about the time we're having our silver wedding anniversary," she said. "It's pretty significant for us to do something totally different now, but we're really excited about it.
"We just can't wait for it to move along faster and get open."
The couple's decision to purchase the Lam Inn stemmed from their idea to host an antique and vintage festival, like Junk Bonanza in Shakopee, Minnesota, at the North Iowa Events Center in Mason City this summer.
And they are no stranger to festivals.
Bonnie and Gregory have been organizing outdoor Renaissance and pirate festivals in Iowa, and neighboring states, for nearly 30 years through Festivals International, a Clear Lake-based operation.
"My passion really is vintage and antiques, so I started thinking about doing what we do best, which is a festival, but something that I would love to do, so I decided that it was a good fit for me to start a vintage antique festival right here," she said.
The Schmidts' began planning Gypsy Junk Fest — their first go at a vintage and antique show and sale — last summer.
The two-day event will be held from 10 a.m. to 6 p.m. on Saturday and from 9 a.m. to 5 p.m. on Sunday at Kinney Building at the North Iowa Events Center, 3700 Fourth St. SW, in Mason City.
"I just can't help myself from turning it into a festival even though it's a show and sale," Bonnie said. "I wanted to make it a happening, something really fun to go and spend the day doing."
You have free articles remaining.
Antique appraisals will also be available during the event. It costs $5 for three items.
The festival will feature nearly 30 regional antique and vintage vendors, including Bonnie, '40s, '50s and '60s tunes, hourly door prizes, a bloody mary bar, vintage trivia, a photo booth and food vendors, like The Lunch Wagon of Waterloo.
Admission is $3 for adults and $2 for children.
"Not everybody can buy stuff, but I want them to come and have a great time," she said.
There will also be a fall Gypsy Junk Fest on Oct. 28 and 29 at the North Iowa Events Center.
Jason Baumann, North Iowa Events Center general manager, said the event, which coincides with dressage horse shows, will contribute to "another fun range of weekend activities" in Mason City.
"It's always exciting when new events like Gypsy Junk Fest prepare to launch at North Iowa Events Center," he said in an email Friday afternoon. "Thrifters, treasure hunters, pickers and antique lovers represent a significant and growing number of North Iowans, and I know Bonnie and her team have been working very hard with (events center) staff to deliver the public a quality experience this weekend."
The atmosphere at this weekend's festival is what Bonnie hopes to bring to her store, Weekend Junk Warriors, in Clear Lake.
"I want it to be something people would say, 'Gosh, I had fun in there," just like at the show," she said.
Since May, Bonnie and Gregory have been doing all they can to turn the former Chinese restaurant in Clear Lake into an antique, vintage, architectural salvage, rescued furniture and décor store.
Painting and cleaning have been the bulk of the their work, Bonnie said, adding they still have to paint the interior wood paneling to "lighten it up," replace the flooring and redo the exterior.
"We're making progress," she said. "It's just really slow."
The couple plans on keeping the vintage bar, large exterior sign and the Chinese light fixtures with some tweaks.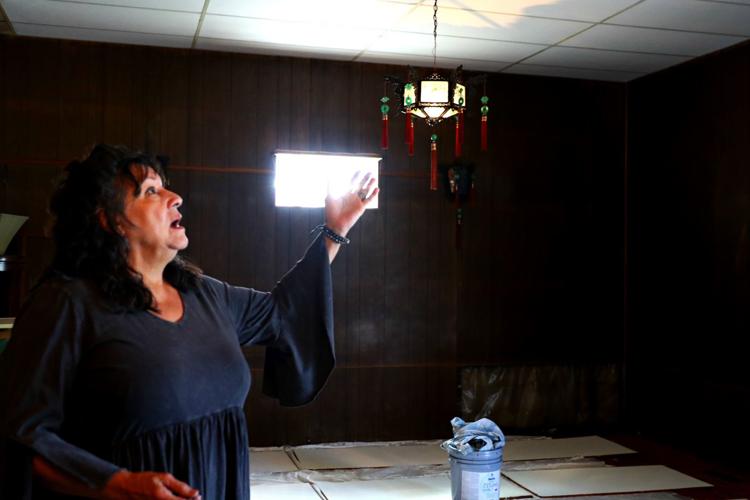 "I just kind of want to leave some of the history in here," Bonnie said. "I feel strongly about that ... I think it will go very well with all the vintage stuff I'm going to have here."
Once open, the store will feature two renovated restrooms, an open display area, a work space, an office and a storage room. There will also be an area with tables and chairs for customers to sit, chat and enjoy a cup of coffee.
The store will be open the second and third weekends of each month.
Its hours will be 11 a.m. to 7 p.m. Thursdays, 11 a.m. to 6 p.m. Fridays and Saturdays and noon to 5 p.m. Sundays.
Bonnie said the store's hours allow her time to find items and refurbish them as well as continue organizing festivals with her husband.
Reach Reporter Ashley Stewart at 641-421-0533. Follow her on Twitter at GGastewart.