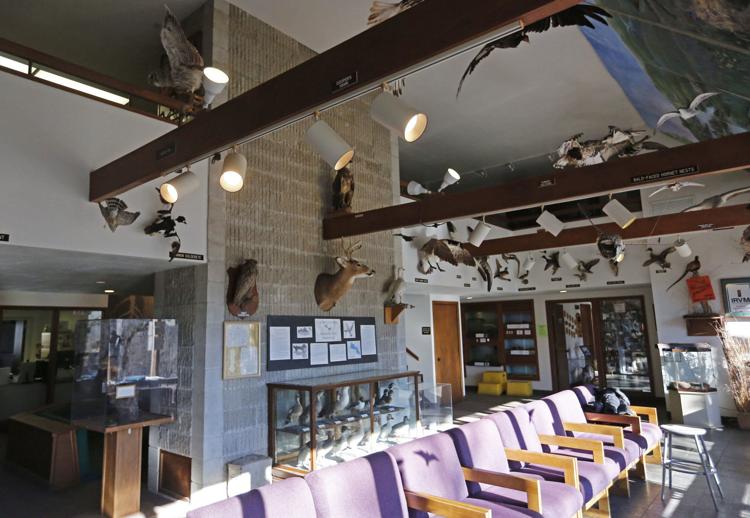 Starting Dec. 9, members of the public will be able to stop by the Lime Creek Nature Center in Cerro Gordo County to explore brand new exhibits that have been part of a year-long plan.
But before that can happen, the nature center's exhibit area will close from Nov. 30 through Dec. 8 to remove existing displays and put in new ones while also doing some painting.
After it reopens, a "grand opening celebration" will be set.
You have free articles remaining.
In December 2018, the Nature Center Board laid out a plan to replace Lime Creek's existing, original exhibits with "museum-quality," "interactive" and "durable ones." At the time, Cerro Gordo County Conservation Education Manager Todd Von Ehwegen said that the new installations would be "really awesome."
Von Ehwegen, who has spent 29 years at his position, said then that some of the center's displays were "outdated" and "deteriorating," so the 13-member Lime Creek Nature Center Board started work with Taylor Studios Inc., of Rantoul, Illinois, to craft new exhibits. The initial plans showed an entrance spotlighting the history of the center while also displaying prominent geology, wetlands, woodlands, prairies and live animals as well as pollinator and nocturnal rooms.
The nature center opened in 1984 and was one of the first in Iowa crafted through community support in the form of foundation grants, civic group contributions, private donations and volunteer labor.
What a Globe Gazette News+ membership can do for you:
A deeper examination of local issues than you'll find anywhere else.
Two products in one – not everything that's in the print edition of the Globe Gazette is on our website, and not everything on our website is in the print edition.
Access to newspapers.com archives dating back two years.
The ability to carry your local news with you and receive alerts instantly as news unfolds.
Advertising that frequently gets you deals you won't find anywhere else.