Fans of the Minnesota Vikings are familiar with how John Randle used to get the crowd excited on game day. Though he has been retired for 15 years now, Randle still knows how to rev things up.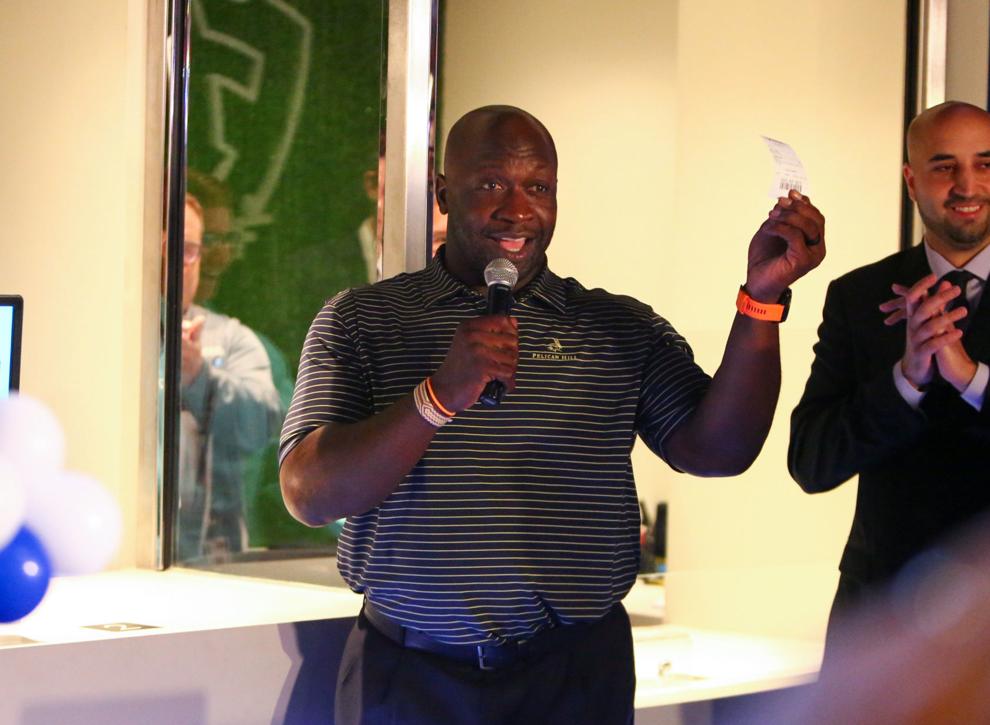 On Thursday, at Diamond Jo Casino in Northwood, Randle placed the ceremonial first bet at Diamond Jo, as FanDuel and Boyd Gaming opened up the new sportsbook. And with that, people began registering and setting up their sportsbook accounts.
The crowd gathered in the casino let out big cheers when Randle was introduced. After helping to cut the ceremonial ribbon, he walked over to the counter with his money in hand and placed his wager.
He wasn't as animated as fans remember him on the field, but Randle was all smiles as he talked to reporters and shook hands with fans. 
Randle placed a $93 bet on the Twins to win Thursday game against the Chicago White Sox. As a former player, feels comfortable with the prospect of sports betting, and is not concerned about the possibility of betters trying to influence the outcome of the games.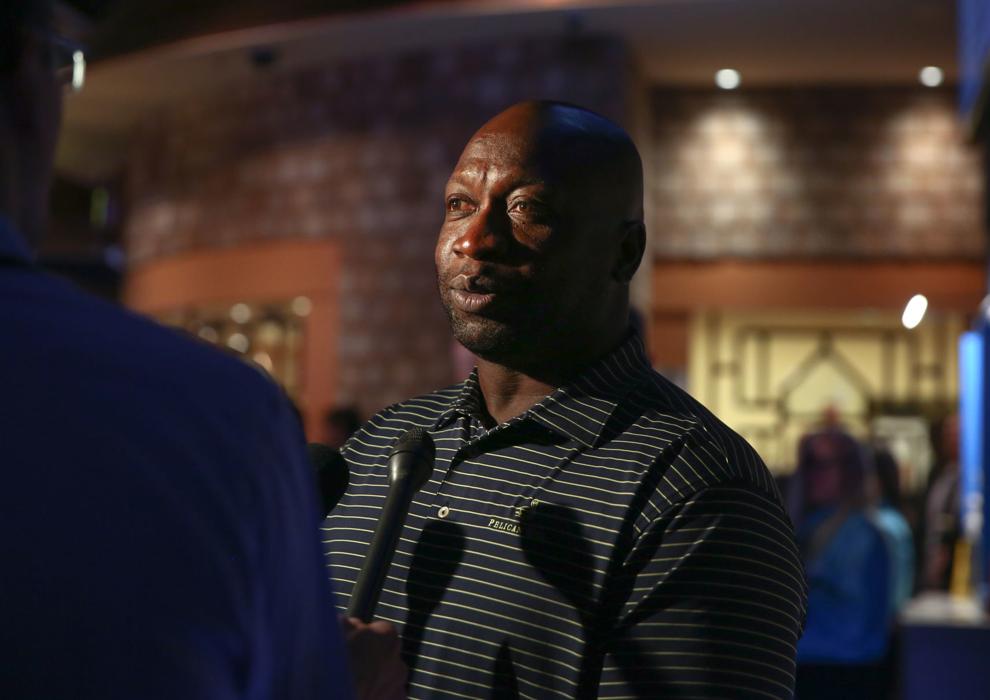 "It's something that is fun, it's a new opportunity, and a new experience for people," Randle said. "For the fans, it's a new way of betting, and being involved with sports."
According to the AP, revenue has come in under expectations in four of the six states that legalized sports betting in 2018. In Rhode Island especially, the revenue has fallen far short of expectations. The state expected legal sports betting to generate around $1 million per month, as the state taxed sports-book proceeds at 51 percent. 
But from late November to the Super Bowl in early February, the revenue amounted to only $50,000 per month. In West Virginia, officials expected around $5.5 million in annual revenue, but due to contract disputes that shut down the betting app during the NCAA Tournament, the state had generated only $862,000, with four months left in the fiscal year. 
Other states, such as New Jersey and Delaware, have met their projections. New Jersey credits much of its success to allow bets to be made through a mobile device. Iowa is expected to see more than $4 billion wagered annually in sports betting, but does not have a formal estimate about how much revenue it will bring in. 
Iowa casinos will pay a $45,000 licensing fee, with a $10,000 annual renewal fee. In addition, the state of Iowa will tax revenues at 6.75 percent. 
In an article in the Des Moines Register, gaming board commissioner Brian Ohorilko estimated that between 2 and 4 percent of all casino revenue will come from sports betting. Based on the $1.457 billion that casinos brought in in 2018, the state could collect somewhere between $1.97 million and $3.93 million.
At Diamond Jo, officials are being cautious. According to Diamond Jo general manager Scott Smith, they are choosing to not release estimation figures.
Smith is optimistic that the casinos location close to the Iowa/ Minnesota border will help boost their number of customers. With sports betting still illegal in Minnesota, Smith is optimistic that people will travel down I-35 across the state border, to set up their accounts.
"We've seen what other states have projected, and other sportsbooks have projected, and they've come in less," Smith said. "We're going to see how this all unfolds, before we announce any figures out there. We think we have a great product."
Randle, who came to the event from his home in Minnesota, thinks that a fair number of people will be coming down from the Twin Cities to place their bets. He is bullish on the Twins, and is excited for people to be able to bet on the Vikings, with the season opener just over a week away.
"I think 35-W is going to be an awfully busy road, full of people making the trip" Randle said. "It's an easy trip, and I think it's going to be a new experience that we'll be talking about for years to come."