Following the signing, the Food Bank of Siouxland celebrated on Facebook and said that the legislation would allow food banks and their partners to distribute an additional one million meals in the state. "The food banks serving Iowa have been pursuing this legislation for the past ten years, and we here at the Food Bank of Siouxland couldn't be more excited," the post read.
As for North Iowa food banks and pantries, the extent to which the new legislation will directly improve things isn't so clear.
"We're already a nonprofit. So we already don't get taxed but for other pantries I totally see it being a huge benefit," Worth County Community Pantry Director Angela Wright said. "(It's) a benefit for pantries that need to purchase things outside of the state."
Bonnie Nyhus, who serves as the board president for the Neighborhood Food Bank in Forest City, similarly pointed to the purchase of non-food items as the realm where the exemption could be beneficial to organizations such as hers. 
"It will be a help, yes, because we do buy things like cleaning supplies," she said. Though Nyhus then pointed out that about half of the items her organization receives come through donations, so sales tax wouldn't be a concern in the first place.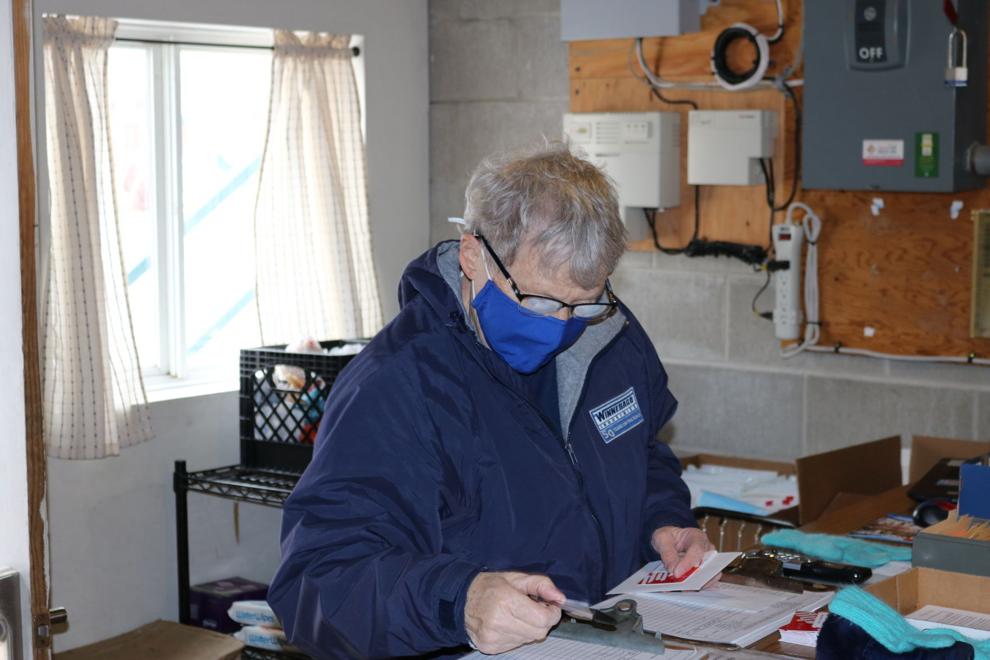 For the Kossuth County Food Pantry in Algona, Director Henry Ricke said that he didn't believe the new law would mark much of a shift for the way the pantry already does things. 
"I don't even know if we pay any sales tax because most of the food we get comes from the state," he said. Ricke then added, "When we buy groceries out here, if we pay sales tax we pay a sales tax. But on food there isn't often a tax."
That lines up with the doubt expressed by Ozzie Ohl who does work with Hawkeye Harvest Food Bank in Mason City.
"Probably won't have much impact on local and area food banks because we don't pay sales tax because of our non profit status," he wrote in an email. The way Ohl said he sees it: The legislation is for the Food Bank of Iowa and NE Iowa Food Bank and other distribution centers.
Pastor Debra Lincoln, who spent years helping run the Messiah Food Pantry in Charles City, expressed some of the greatest skepticism about the new legislation regarding tax exemptions. 
"(It's) not a big punch, not a big financial help for the pantries," she said. "I think what happens is the people on the upper levels don't get what's going on down here."
To that point, Lincoln said that the pantry already is exempted from paying taxes on items it purchases because of its nonprofit status. "Even when we've bought refrigerators, we don't pay taxes," Lincoln said.
One thing that food pantry workers, to a person, did say would be an unmitigated benefit for them, as assistance needs at some locations haven't dropped before pre-COVID levels, is for people to donate what they could.
"We could always use monetary donations," Nyhus said. "That (way) we can buy what we're in need of." 
Jared McNett covers local government for the Globe Gazette. You can reach him at Jared.McNett@globegazette.com or by phone at 641-421-0527. Follow Jared on Twitter at @TwoHeadedBoy98.