Despite faculty and staff efforts to educate students about sexual assault prevention and reporting, colleges and universities in Iowa struggle to measure how effective these initiatives are on their campuses.
One reason: The inability to decipher whether or not more sexual assaults and harassments are being reported because of increased knowledge of reporting procedures or because more of these instances are happening on campus.
"I don't know that there's a real way to connect programming with reporting because you're not sure what's driving what," Katie Overberg, Title IX coordinator at Drake in Des Moines said.
Many colleges in Iowa are seeing fluctuating numbers of reports in instances of sexual assault on their campuses, a new IowaWatch/Simpson College journalism project showed.
Drake has seen reported rapes both on and off campus rise from three in 2014, to six in 2015 and back down to three in 2016. "Does that mean more incidents of it or does that mean people know where to go and feel comfortable coming forward?" Overberg asked.
At Loras College, which has 1,600 students, reported rapes and sexual assaults on campus fluctuated from four in 2014 to seven in 2015 and back to four in 2016. Kimberly Breaux, 22, a senior from Clinton, said she believes these numbers reflect what she has encountered on campus.
Breaux said Loras has several educational events and new app students can download to their cell phones that provides information on various campus regulations, including how to report a sexual assault.
"I think our campus is very well known for a really good reaction time with dealing with these situations," Breaux said. "I also think that it is good that people know where to go and who to talk to if something happens."
Reported rapes increased at Simpson College from one in 2014 to two in 2015 to eight in 2016. Members of the 1,300-student school's Sexual Assault Response Advocate, or SARA, a volunteer student-run and professionally trained group that acts as a confidential resource for students and provides programming about sexual assault, see something positive in this increase.
"Yeah, there are people who are reporting sexual assault and harassment, which is bad," Robert King, 21, from Harlan, Iowa, and a senior SARA member at Simpson College, said. "But it also means that they feel safe enough on our campus to be able to come forward and talk about and report those so we can actually do something."
Students reporting sexual assault, harassment or rape on a college campus may talk to their school's Title IX coordinator, an employee designated by the school to make sure the institution maintains Title IX compliance.
Title IX of the Education Amendment Acts of 1972 is a federal civil rights law that prohibits sex discrimination in any educational program or activity receiving federal funding, which includes most schools, including public and private institutions.
The law also addresses sexual harassment, sexual violence and any gender-based discrimination that may deny a person access to educational benefits and opportunities. It requires that schools respond to and fix hostile environments or risk losing federal funding.
Just like administrators, students are divided when asked about the effectiveness of the education their institution provides, IowaWatch interviews with 36 college students at six Iowa campuses found.
Different experiences
Liz Fleming, a 23-year-old Dubuque native and a graduate student at the University of Dubuque, attended the University of Iowa for her first semester of college before transferring to Northeast Iowa Community College's Peosta campus for a year and a half. When she transferred to Dubuque at the start of her junior year, she was there to stay.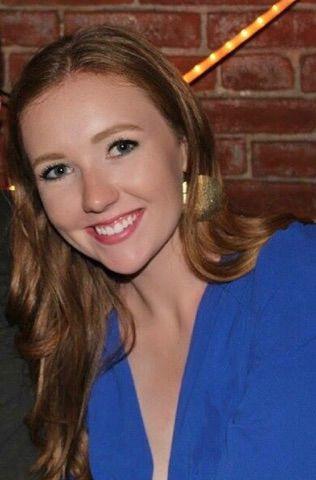 While she acknowledges her experience as a transfer student may differ from those of her traditional peers who went through freshman orientation, Fleming said she doesn't see any conversations among students, faculty or staff happening on campus about sexual assault, or the resources for education and reporting available to students.
"I wasn't presented with any education or information regarding sexual assault on campus," she said about the university.
According to the University of Dubuque's Annual Security Report, the college reported no rapes on campus in 2014, 2015 and 2016. Fleming said she believes this finding stems from both the college's lack of sufficient sexual assault education and an unwelcoming campus climate for survivors.
Scarlett Adams, 21 from Dubuque and a University of Dubuque junior, added: "I'm sure we have a counselor but I've never been outright told where the office is or who the counselor is or any of that stuff. There were no informational meetings before I started school. I also don't know who the Title IX coordinator is."
You have free articles remaining.
He is Title IX Coordinator Rick Merfeld, also the University of Dubuque's assistant dean and director of residence life. He said the university does a lot of programming throughout the year, both in house and with off-campus resources.
"It starts at fall orientation. We do a combination of large group presentation with our local resources, our community resources, our sexual assault aware and response teams. We have a private clinic here in town that we work with regarding healthy relationships," Merfeld said.
Merfeld said off-campus resources the university works with come to classes and talk with students about the nature of consent and those healthy relationships.
Grand View University sends emails and surveys throughout the semester. According to email responses from students after Grand View's Title IX coordinator, Jay Prescott, sent out a culture climate survey, students were infuriated with the survey and its questions.
"This survey is bull---- and extremely intrusive," one student responded in writing to the survey in a collection of emails sent campus-wide and viewed for this report.
Another email, however, was sent by Cynthia Wiley, a Grand View associate professor of art, reading: "I was raped in college and did not talk about it until years later. I did not report it. We need to talk about this on our campus and have some open and difficult conversations. I hope today's emails and posts to social media are the beginning."
Wiley said when contacted in the IowaWatch/Simpson College journalism project that she was OK with her email being reported.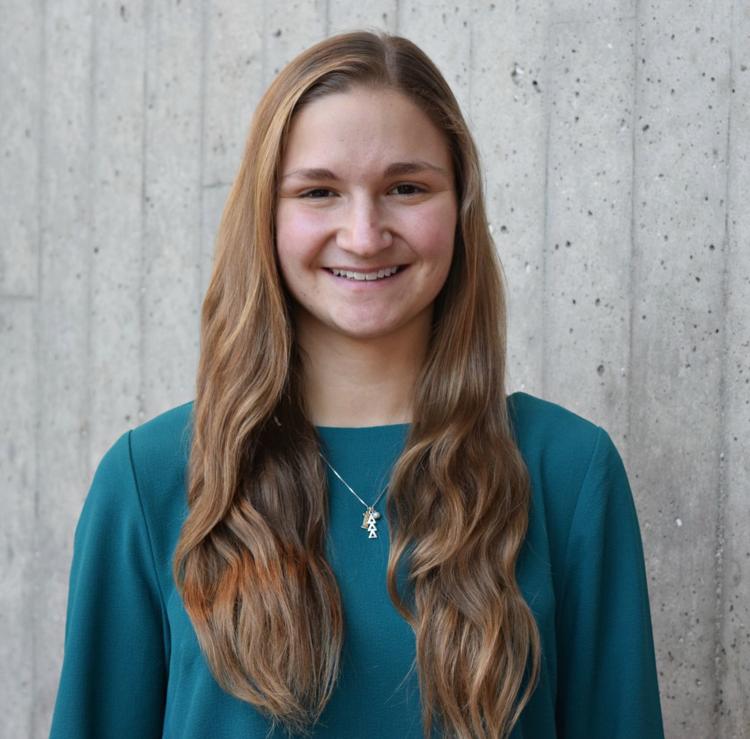 Maddie Colvin, a 19-year-old Grand View freshman from Johnston, said in an interview, "I know the counseling services are always offered and there's people always available to talk to, but I think they can incorporate more such as seminars, events or surveys."
Coordinators respond
Drake University's Overberg said Title IX employees there try to give their students a "slow drip of information" by hosting educational programs periodically throughout the year and their college experience in an effort to keep the issue fresh in the students' minds. Programming starts as early as student orientation in June before students arrive on campus.
Overberg said no school should be reporting zero incidents.
"If a school is reporting zero, I'd be worried because why aren't they putting that out there? Does that mean they're not tracking it or does it mean that students are not willing to come forward?"
Title IX coordinators on Iowa college campuses had difficulty when interviewed pinning down whether this increase in reported cases is a sign of more instances happening or if survivors are more aware of the resources available to them.
Nancy Fett, Title IX coordinator at Loras College in Dubuque, said an increase in reports at that college means programming is getting through to students.
"We are seeing increased reporting in instances of sexual misconduct, which I believe is the result of creating a climate where people feel comfortable reporting their concerns, and know what's shared will be addressed," she wrote in an email.
Katie Clifford works as an education legal consultant and serves as an external investigator for Title IX compliance at colleges and universities around the country, including the University of Iowa, Iowa State University and the University of Northern Iowa. She said the best thing colleges can do going forward is continue to educate their students but in more engaging ways.
"College campuses where students and staff work together to ensure students rights are respected are the most successful Title IX institutions," Clifford said. "On the other hand, campuses where the dynamic is them against us leads to decreased reporting, failed investigations and too often a campus culture that is hostile to sexual misconduct reporting."
Becca Schmidt, a Simpson senior and Sexual Assault Response Advocate member, agreed.
"I think it's well known that sexual assault is an issue on every single campus," Schmidt, 21, of Des Moines, said in an interview. "And the more we can make people feel comfortable being able to report it and knowing there's a safe person and a safe space in which to report that if that's what they desire to do, is really important."