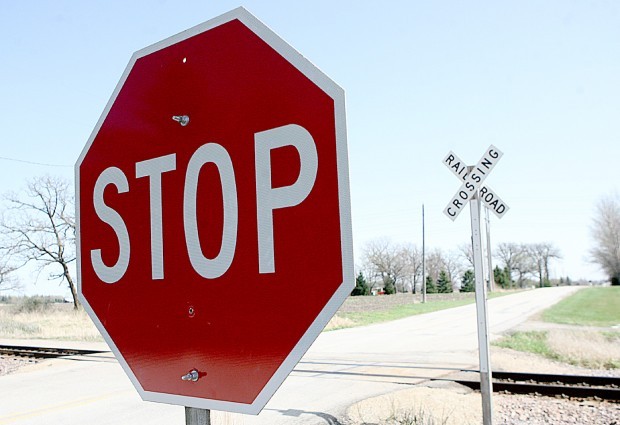 MASON CITY — Heartland Asphalt was the lone bidder on a nearly $2 million road improvement project in Cerro Gordo County.
Cerro Gordo County supervisors opened the bid at its meeting Tuesday.  Heartland bid  $1,908,219  for resurfacing 7 1/2 miles of road and replacing culverts from county road B55 north to near the Ventura city limits.
A contract will be awarded at a future meeting.
Estimated cost was $1.85 million. County engineer Mary Kelly said she thought higher fuel costs may be the reason the bid was higher than anticipated.
In other business, supervisors approved a standard agreement with the Iowa Department of Transportation and the Union Pacific Railroad for gates and lights at the crossing at 310th Street, east of Highway 65.
Total cost of the project is $200,000. Kelly said the county's share will be $20,000.
You have free articles remaining.
One unusual aspect of the deal is the length of time it took for it to be struck. The original application for participation in the project was sent to the DOT by former County Engineer Jim Witt. He retired in 2006.
Supervisors authorized weight limits on two county bridges. Signs will be posted limiting vehicle weight to three tons on the bridge on 230th Street east of Jonquil Avenue and on Zinnia Avenue, north of 140th Street near Dougherty.
The weight restrictions were recommended after recent inspections of the bridges, said Kelly.
Also Tuesday, supervisors set 10 a.m. April 10  for a public hearing on the development agreement between the county and Mason City Red Power.
Red Power is committed to a $1.7 million expansion project with a completion date of Dec. 31.
It will receive tax rebates from the county for several years, not to exceed $200,000 and has pledged to maintain or increase its workforce during the time of the agreement.
County Administrative Officer Tom Drzycimski said the public hearing is the next step in the process of finalizing an agreement.