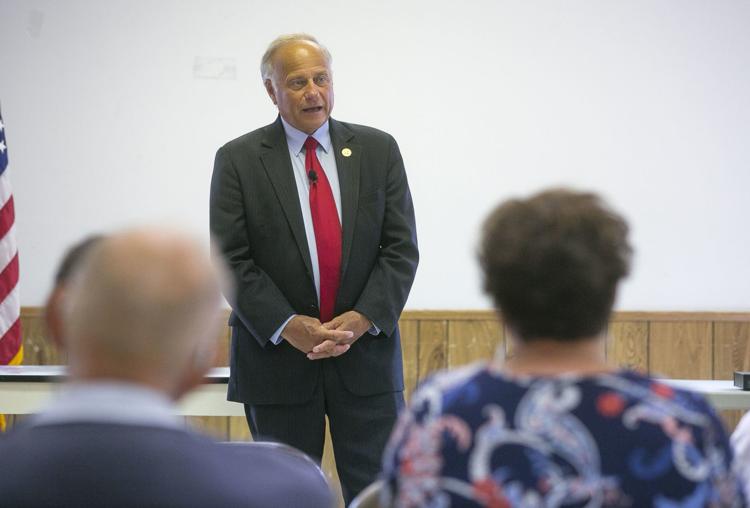 U.S. Rep. Steve King (R-Kiron) is still without any House committee assignments for 2020 but that's not stopping the nine-term congressman from holding town halls in his latest election year. 
On Jan. 22, King, who has represented Iowa's Fourth Congressional District since 2013 (and the Fifth District before that), will speak to constituents at 2 p.m. at the Lakeview Community Center in Clear Lake.
You have free articles remaining.
If King survives the most-crowded primary field he's had since an open seat race in 2002, he would most certainly have a rematch against J.D. Scholten who he defeated in 2018 by just 3.3% (his narrowest margin of victory in any race). In his campaign, Scholten has focused on defeating King and working to fix healthcare and the economy. 
The event is open to the public and no RSVPs are required. 
Reach Reporter Jared McNett at 641-421-0527. Follow him on Twitter and Instagram at @TwoHeadedBoy98. 
What a Globe Gazette News+ membership can do for you:
A deeper examination of local issues than you'll find anywhere else.
Two products in one – not everything that's in the print edition of the Globe Gazette is on our website, and not everything on our website is in the print edition.
Access to newspapers.com archives dating back two years.
The ability to carry your local news with you and receive alerts instantly as news unfolds.
Advertising that frequently gets you deals you won't find anywhere else.