SOUTH SIOUX CITY | A man who suffered severe burns when a grain elevator exploded in South Sioux City in May has died.
A representative from Meyer Brothers Funeral Homes confirmed Thursday that Maurice C. Kellogg, 55, of Dakota City, was the man injured in the explosion, which occurred May 29 at a grain elevator owned by Andersen Farms Inc. Kellogg died on Monday surrounded by his family, according to his obituary, which was published in the Sioux City Journal on Wednesday.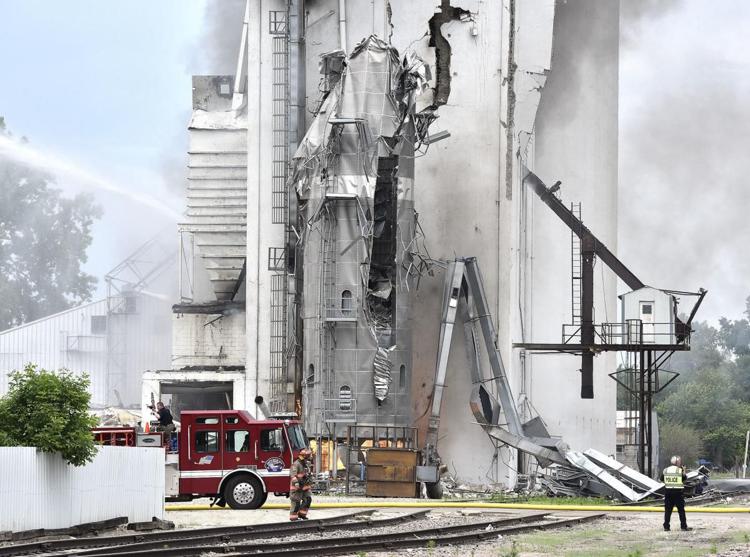 Kellogg was born in McGregor and spent the majority of his childhood in Wisconsin, according to his obituary. His greatest joys in life were his family and farming. Kellogg, who worked for Andersen Farms for more than 30 years, is survived by his wife, Cindy, and four children. His memorial service will be at 11 a.m. Friday at Morningside Lutheran Church.
You have free articles remaining.
An explosion blew a large hole in the side of the grain elevator, 2415 Fourth St., shortly before 1 p.m. on May 29. In the immediate aftermath of the explosion, South Sioux City authorities cordoned off the area surrounding the elevator and evacuated nearby homes in case the badly damaged structure collapsed. An official state of emergency was declared May 30 by the City of South Sioux City.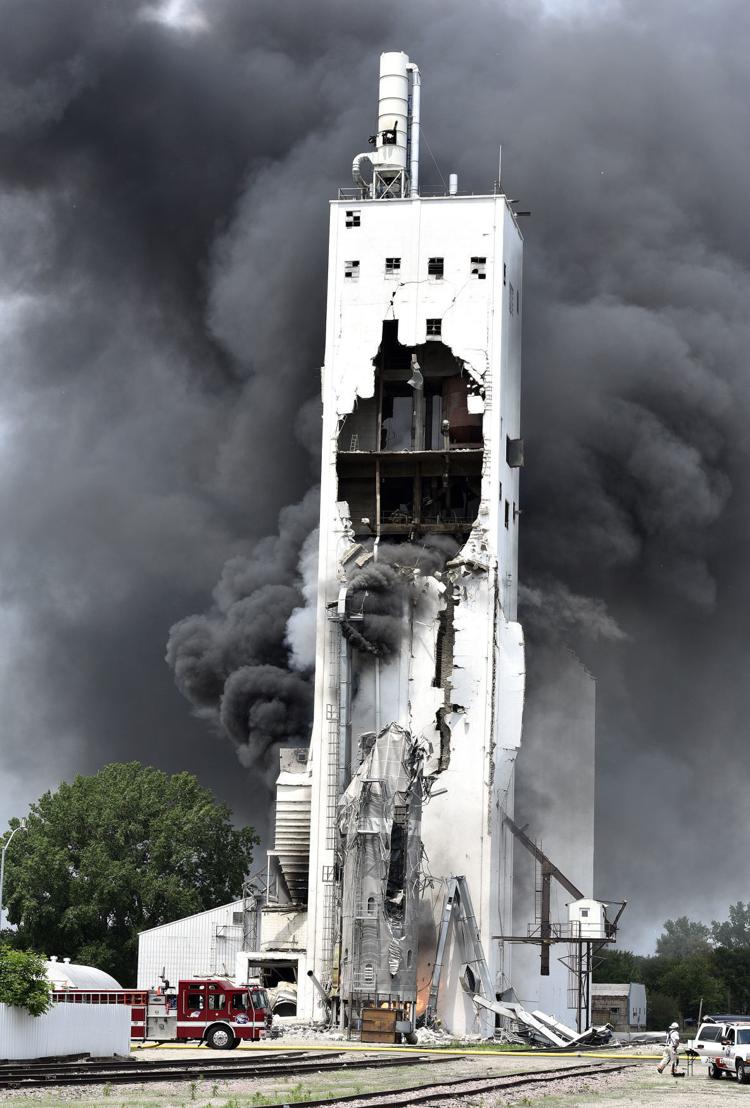 The elevator proved more durable than expected, surviving repeated attempts to topple it. Soon after the top of the elevator was dismantled by Terminal Solutions of Radcliffe on June 11, the evacuees who were displaced for 13 days returned home, and the emergency situation was officially over.
The cause of the explosion remains unknown.