CEDAR FALLS — If you walk your dog in or around Cedar Falls, there's a good chance you've met Gideon Kidd, the 10-year-old who is on a mission to pet as many dogs as he can.
Gideon, a fifth-grader at Lincoln Elementary School, has garnered a lot of attention for his canine quest and his posts on his "I've Pet That Dog" website, Instagram and Twitter accounts. He currently has 146,000 Twitter followers, and people recognize him from his social media posts.
"I like it," Gideon said. "I'm kind of famous. Well, me and the dogs split the fame."
Gideon's journey to internet popularity started about two years ago when he began approaching dog owners while they were out walking their pets.
He introduces himself, asks if he can pet the dog and gives the owner "the slip" — a small piece of paper with his website and Twitter account information, so owners can see their animal posted online.
"It's kind of like my business card," he said.
Gideon will pose with the dog and interview the owner to find out more about the animal — all while his mom, Rachel Braunigan, takes photos and notes. The notes will be written up and accompany the dog's photo online.
I pet Dutch. He is a 7 year old Lab, who lives with his littermate, Cooper. Dutch is loving and cuddly. He likes to go with his caregivers and do the things they do, like camping and swimming. Dutch just finished his bath, so he'd be clean before his trip to Texas for the winter. pic.twitter.com/I33UcLbtGY

— I've Pet That Dog (@IvePetThatDog) November 20, 2018
"We have almost 660 dogs on the website now," Braunigan said.
Recently, Gideon met Daisy, an active 4-year-old collie-lab mix, at Overman Park in Cedar Falls.
After petting her and getting some photos taken, Gideon interviewed her owner.
"Does Daisy like to play with toys?"
"Do you have any funny stories about Daisy?"
"What does Daisy like to do in her free time?"
Gideon found out Daisy has developed an affinity for baked goods, can open doors on her own and is afraid of the dark.
Two days after the encounter, a photo of Gideon and Daisy appeared on the website, www.ivepetthatdog.com, and the "I've Pet That Dog" Twitter feed.
Gideon has met a lot of dogs in the last few years, and some are pretty memorable.
One of his favorites is Persia, a pitbull mix he met at the Cedar Bend Humane Society.
"She is a great dog, and she was at the shelter for months," Gideon said. "I was sad when she got adopted, but happy, too, since now she has a family."
In fact, most of the dogs Gideon has met on his monthly visits to the humane society and posted online have been adopted.
Gideon also recalls his meeting with Remy, a poodle mix who liked to eat goose poop.
You have free articles remaining.
"And then he tried to lick my face!" Gideon said.
Tucker, a black pug, never followed commands and liked to eat mud, Gideon said.
"And then he would demand water — chilled from the fridge. He was a I-do-what-I-want kind of dog."
Gideon has discovered not all dogs appreciate the attention. He once came across a chihuahua that wasn't having any of it.
"I asked the owner if I could pet it, and he said no, that wouldn't be a good idea," Gideon said. "He said the dog hates the world."
Gideon said he has never had a bad experience with a dog.
But after seeking out dogs for more than two years, it can be a difficult task to find one he hasn't met.
Every few days, Gideon and his mom will drive around looking for dogs to pet.
"When we see one, we have to drive by a few times to make sure it's not a dog I already met," Gideon said.
Now what would possess a mom to drive around looking for dogs several times a week?
"It's important to him," Braunigan said. "When you see your kid stick with something every single day, you have to support that.
"And I know a lot more about dogs now," she said laughing.
Gideon has a dog of his own and a few cats. His dog, Walter, a medium-sized mutt, appears in his profile pictures on his website and Twitter account.
Walter doesn't seem to mind when Gideon comes home with the smell of other dogs on him.
"He's lazy," Gideon said. "He doesn't even play with toys or move when someone's at the door."
Gideon, who is a middle child with four siblings, likes to read graphic novels and comics in his free time. He likes to be outside and enjoys soccer. He considers himself a friendly guy.
"I say hi to everyone I see," he said.
Gideon said he wants to work with animals when he grows up and is planning to volunteer at the Humane Society when he is older.
"I hope I can keep doing this for a very long time," he said about "I've Pet That Dog." "I just love dogs."
Photos: ASPCA rescues 160 Samoyeds from Manly puppy mill
FIR_PuppyMill_WorthCo_IA_Nov1218_1002.JPG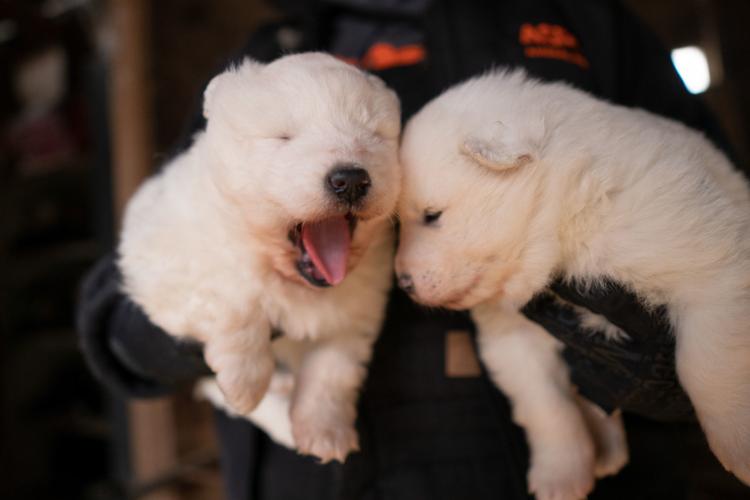 FIR_PuppyMill_WorthCo_IA_Nov1218_0053.JPG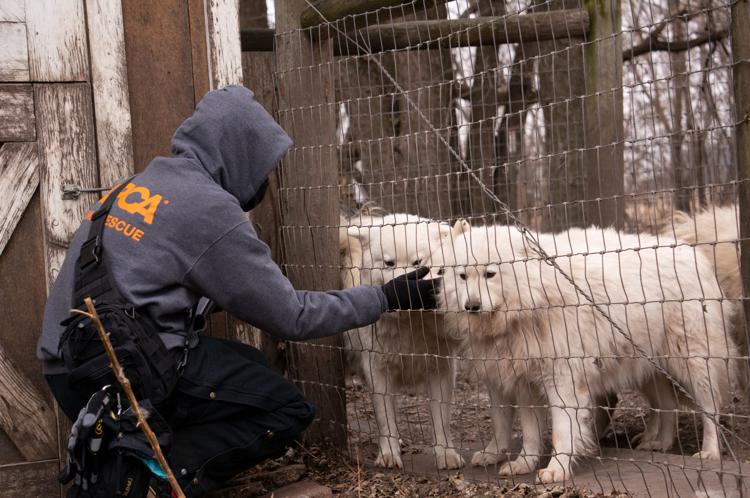 FIR_PuppyMill_WorthCo_IA_Nov1218_0057.JPG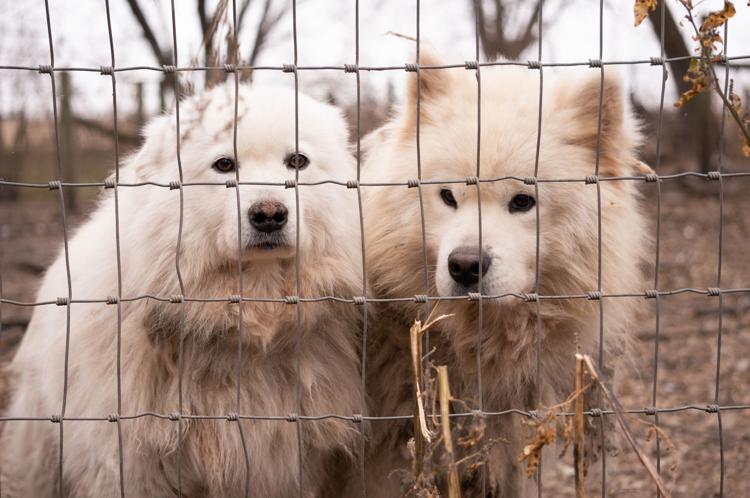 FIR_PuppyMill_WorthCo_IA_Nov1218_0059.JPG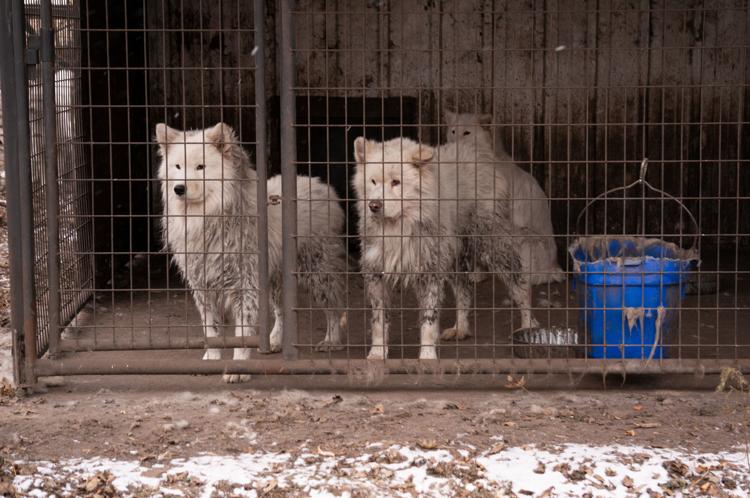 FIR_PuppyMill_WorthCo_IA_Nov1218_0066.JPG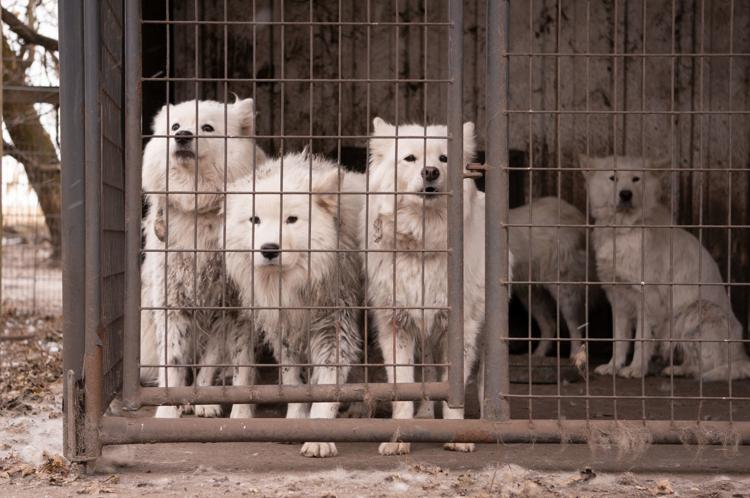 FIR_PuppyMill_WorthCo_IA_Nov1218_0078.JPG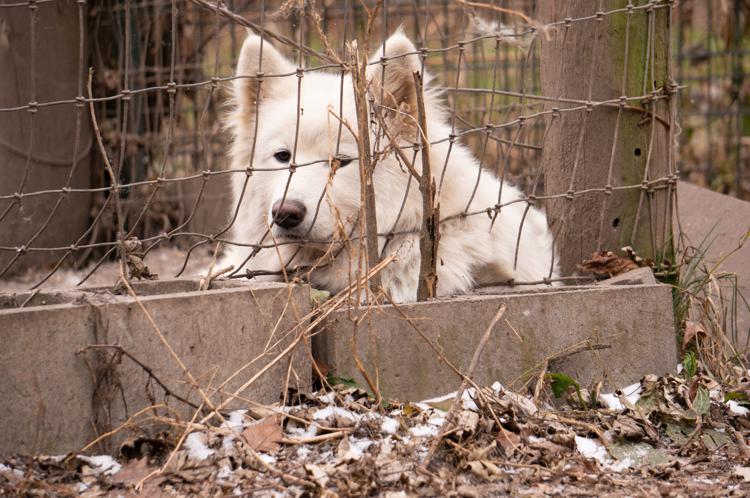 FIR_PuppyMill_WorthCo_IA_Nov1218_0104.JPG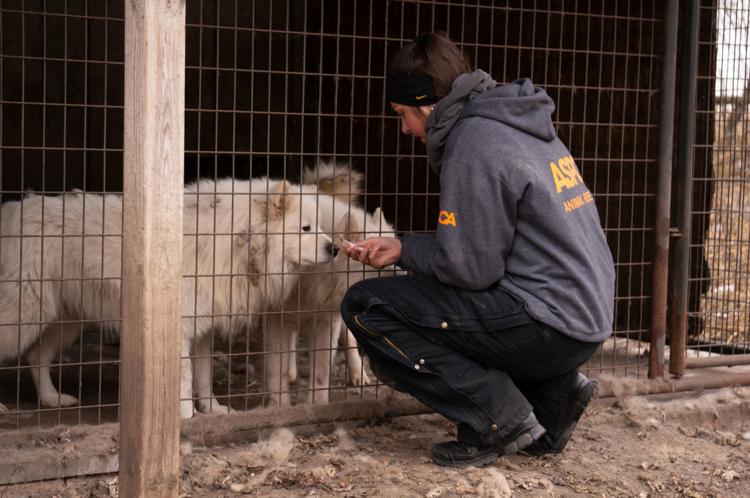 FIR_PuppyMill_WorthCo_IA_Nov1218_0110.JPG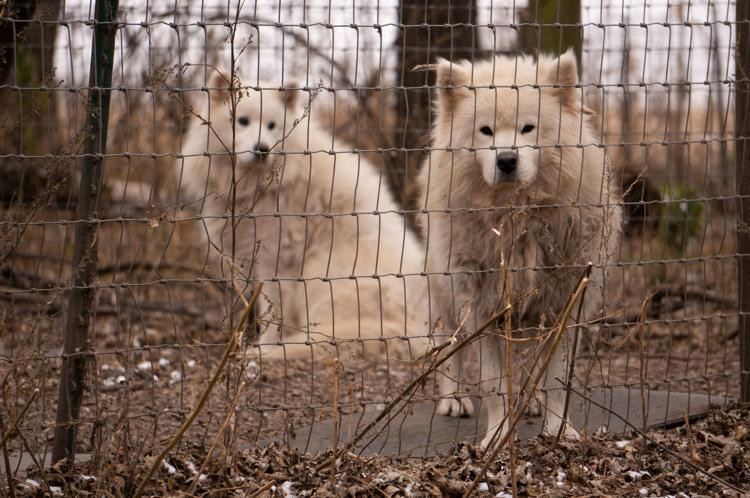 FIR_PuppyMill_WorthCo_IA_Nov1218_0134.JPG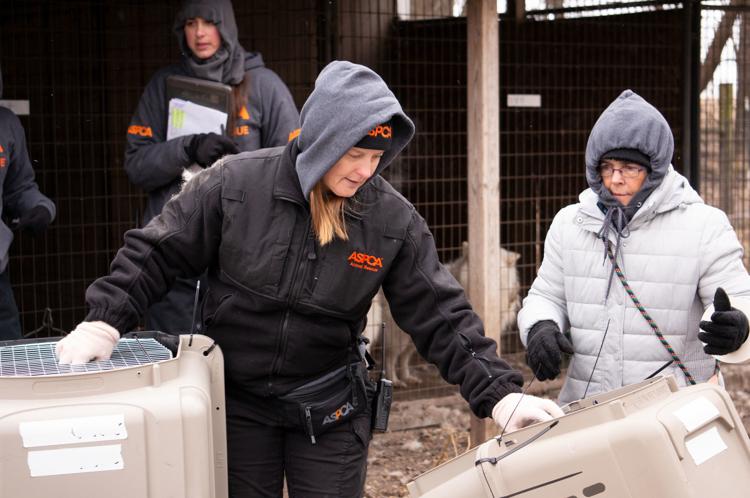 FIR_PuppyMill_WorthCo_IA_Nov1218_0182.JPG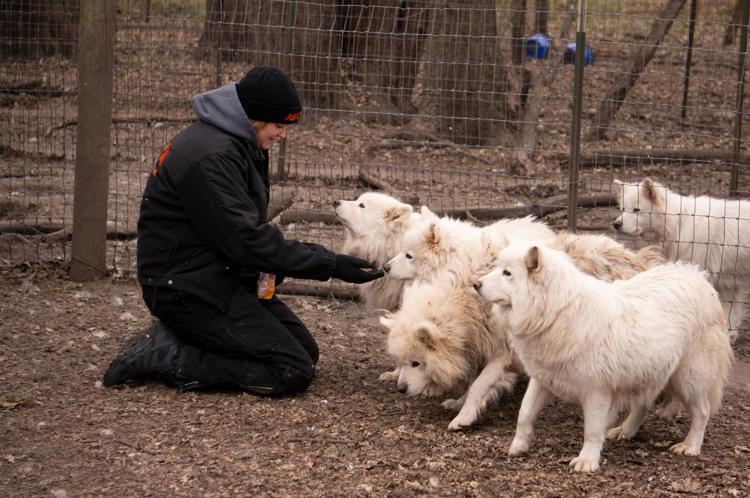 FIR_PuppyMill_WorthCo_IA_Nov1218_0195.JPG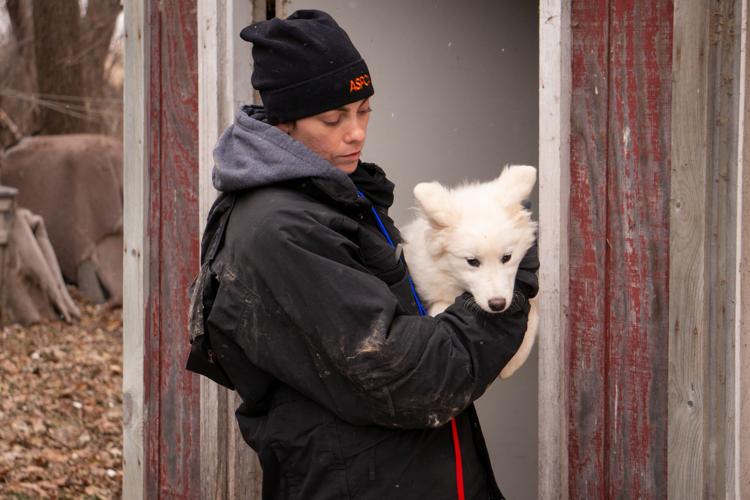 FIR_PuppyMill_WorthCo_IA_Nov1218_0224.JPG
FIR_PuppyMill_WorthCo_IA_Nov1218_0386.JPG
FIR_PuppyMill_WorthCo_IA_Nov1218_0638.JPG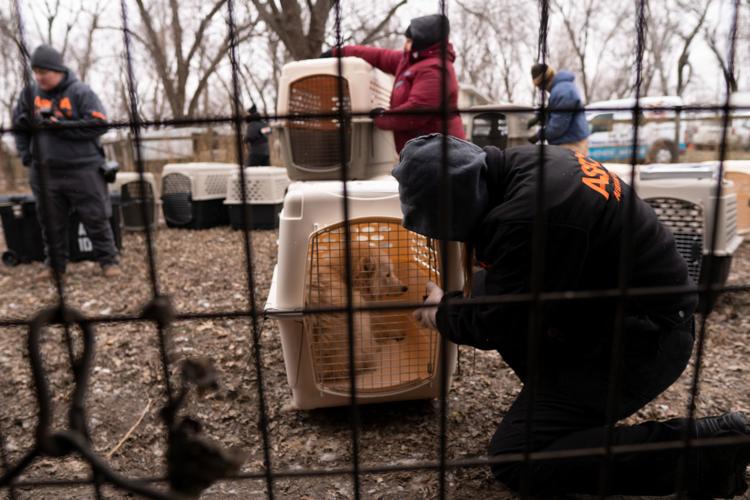 FIR_PuppyMill_WorthCo_IA_Nov1218_1001.JPG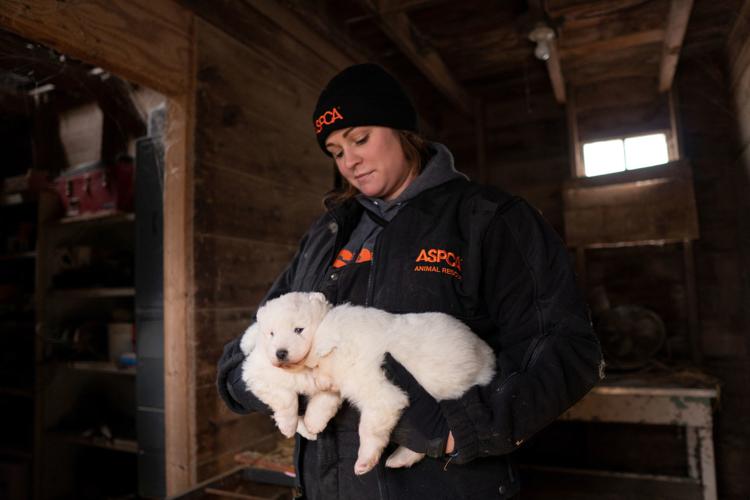 FIR_PuppyMill_WorthCo_IA_Nov1218_1003.JPG