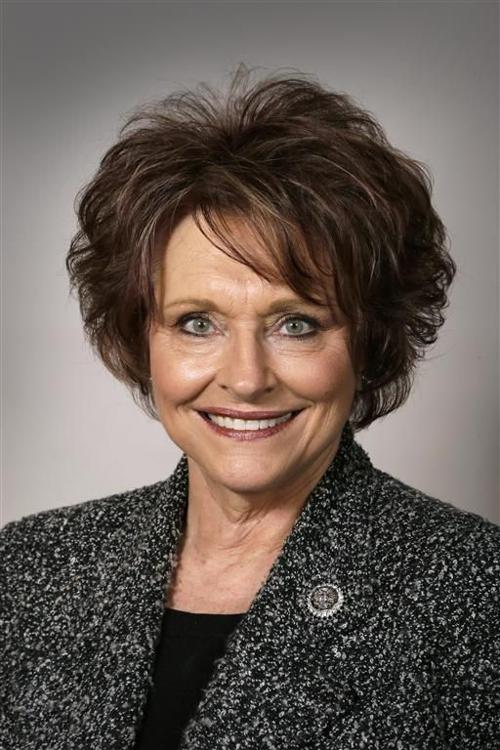 DES MOINES — When Linda Upmeyer gavels in the Iowa House of Representatives today, it will be a historic day for the state and a remarkable day for Upmeyer and her family.
Upmeyer, a Republican from Clear Lake, will become the first woman to serve as speaker of the Iowa House of Representatives.
And she will assume the same speaker's seat from which her father, Del Stromer, governed 34 years ago.
The National Conference of State Legislatures thinks Stromer and Upmeyer are the first father-daughter duo to serve as a state's House speaker in the nation's history, Upmeyer said.
"It's going to be a very special day," she said.
Upmeyer takes the gavel from Kraig Paulsen, a Republican from Hiawatha who served as speaker since 2011 and stepped down after last session, announcing he will not seek re-election.
Upmeyer, who served as majority leader with Paulsen since 2011, was selected speaker by her House Republican colleagues.
Upmeyer said she wanted to be the best person for the job regardless of gender, but she already has noticed her historic selection has made an impact.
She said she has received letters about how her selection has inspired others, including young people, to dream big.
"I've grown to have a greater appreciation for it," Upmeyer said.
Upmeyer's history-making day comes a little more than a year after Joni Ernst — a former state senator — made history by being elected to the U.S. Senate, becoming Iowa's first woman elected to federal office, and three years after Pam Jochum was made her party's first Iowa Senate President.
With Jochum and Upmeyer in their roles, the Iowa Legislature will have women in leadership in each chamber for the first time ever, Jochum said.
"Maybe we've turned a corner in Iowa," said Jochum, a Democrat from Dubuque. "This is an opportunity for Speaker Upmeyer and myself to show that maybe having women in these top positions can make things work a little better or that we can reach agreement a little quicker."
When asked what advice she would give Upmeyer on her big day, Jochum said, "Stay as calm as you can and make sure you understand the rules and the procedures. And she's very well in tune with it, having been the majority leader."
"Always keep your cool, no matter what," Jochum added.
That sounds similar to the advice Upmeyer thinks she would have received from her father. When asked what Del Stromer, who passed away in 2003, may have told his daughter in preparation for her new job, Upmeyer said she thinks Stromer would have reminded her to "exercise patience."
"He used to tell me the harder you work the luckier you get," Upmeyer said. "I work hard and will continue to."
Upmeyer said her mother and other family members will be in the chamber today, and her cousin will conduct the opening prayer.
Upmeyer takes the speaker's gavel at the outset of a legislative session that may prove challenging for all state legislators.
Last year's budget negotiations extended the session beyond its planned conclusion, and unilateral actions taken by the governor in the interim may have made this year's negotiations more difficult.
Despite those potential hurdles, Upmeyer said she is optimistic about the session.
"Every year is different, every legislative session is different," she said. "People hear things at home, and they come with different mindsets."