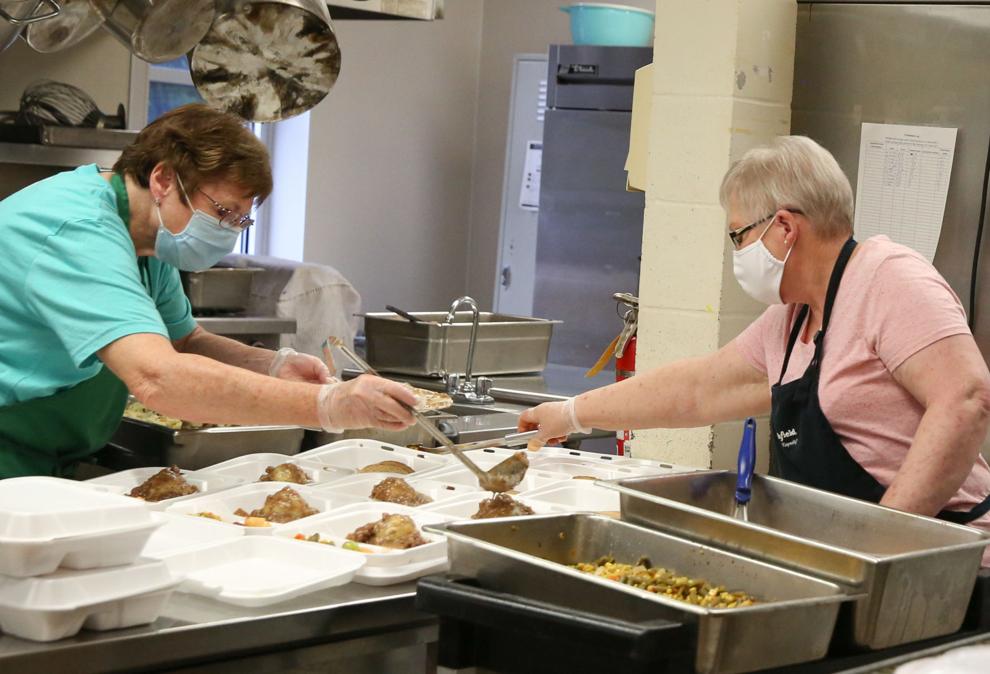 This past week, the Iowa Food Bank Association announced that Community Kitchen received $8,887.46 in COVID-19 relief grants to put toward needed supplies.
"We've seen people being more generous and realizing how important and critical that food is to sustaining people," she said. "We've just been super busy this month and last month at the beginning of the month and usually we're busier at the end of the month. We've seen the need so it's good that we're getting the grants."
According to Ragan, the grant money that Community Kitchen has gotten has been helpful in purchasing to-go containers, which are needed as they are still closed for sit-down meals and getting an additional fridge for storage. 
"Everything comes here with grants. The fruit doesn't just fall from heaven," Ragan said.
Between the various phases of relief, Michelle Book, the president and CEO of Food Bank of Iowa and vice chair of the Iowa Food Bank Association, estimated that Community Kitchen of North Iowa got about $24,000 in grants, while Hawkeye Harvest got about $81,000 through the CARES Act. 
As for funds specifically dispersed by the Iowa Food Bank Association, Book said that they set up a process where applications were reviewed and then officials determined the best way to get money out.
"It was cumbersome for us. We spent a lot of time. We had many employee hours invested in making sure our partners were all aware of the opportunity and taking maximum advantage of what was being offered to them," Book said. "(But) I would commit that amount of time to this project any day. The end result is more food insecure Iowans are going to have more of the resources they need to live healthy lives."
In total, Book said that there are about 55 counties, including Cerro Gordo, and 650 partners that the Food Bank of Iowa works with. According to her, some of those are as big as the Bidwell Riverside Center in Des Moines and as small as a teen pregnancy house where there are six women who get prepared meals.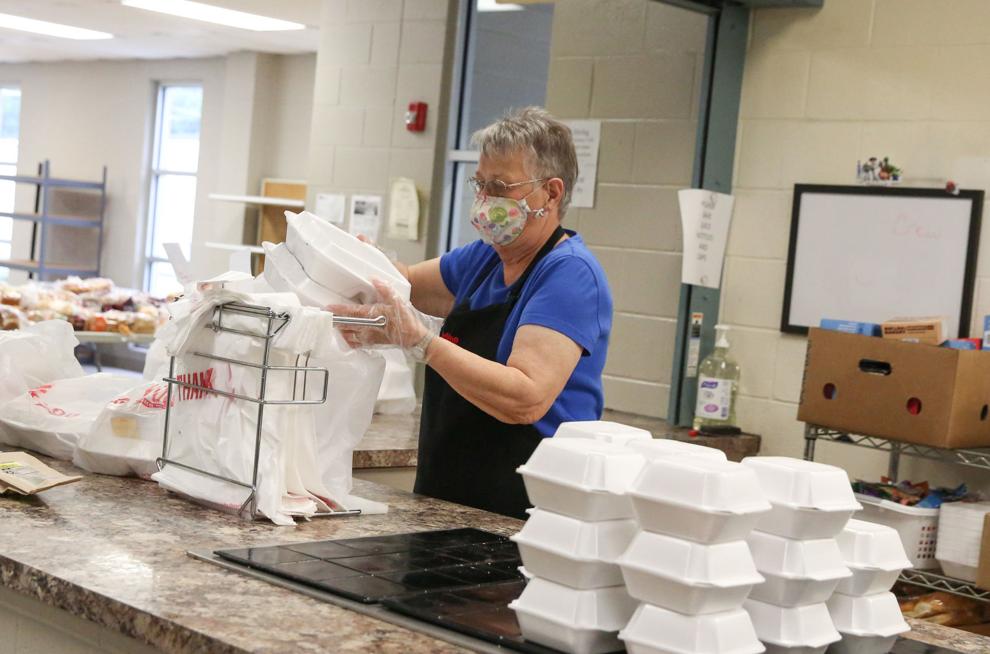 Book went on to praise Community Kitchen in particular for being a "very prolific producer of congregant meals" and cited their June 2021 numbers of 5,300 meals going out as proof of that.
However, she made clear that people at the local level don't have to have that kind of output to do their part in making sure someone doesn't go hungry. 
"If you're in Mason City and want to help, plant an extra row of produce and take it into Hawkeye Harvest," she said.
Jared McNett covers local government for the Globe Gazette. You can reach him at Jared.McNett@globegazette.com or by phone at 641-421-0527. Follow Jared on Twitter at @TwoHeadedBoy98.