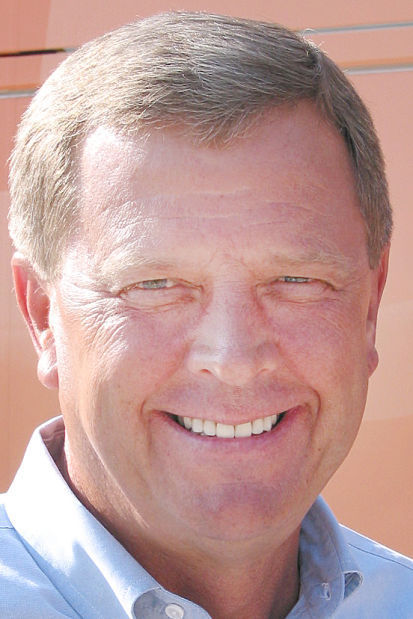 DES MOINES | Tom Harkin was the most productive member of Iowa's congressional delegation in 2014, according to data from a nonpartisan tracking organization.
That comes as little surprise given Harkin's tenure in the U.S. Senate and the fact he served in the majority party.
But the data compiled by the congressional tracking website GovTrack.us reveals other insights into the work of Iowa's federal legislators and the lawmaking pace in the nation's capital.
GovTrack follows legislative activity in Congress and publishes the data at the end of each year.
In 2014, Harkin wrote more bills, got more passed out of committee and more passed into law than any other federal lawmaker from Iowa. Part of that is because the Democrat was serving his 30th year in the U.S. Senate, and part of it is because he was serving in the party in control of the chamber.
That production is a big part of what the state lost when Harkin retired at the end of the year.
"I think that the institutional knowledge for Harkin, that's something you can't replace, particularly in a legislative body like the Senate where seniority is so important," said University of Northern Iowa political science professor Chris Larimer.
Harkin in 2014 introduced roughly twice as many bills — 60 — as any of Iowa's five other members of Congress. He and Republican Rep. Tom Latham, who also served in his chamber's majority party, were the only two to get a bill out of committee; Harkin got 14 out of committee and Latham a pair.
Three of Harkin's bills became a law as did one of Latham's.
"The majority party matters," Larimer said.
Even for those in positions of power, precious few bills are passed into law by this frequently combative and sometimes dysfunctional Congress.
GovTrack has tracked legislative activity back to 1947, and in that time the 2011-12 and 2013-14 sessions of Congress rank as the two least productive.
So it's not just the Iowa delegation that is not passing many laws. It is all federal legislators.
"It shows that it's difficult to get things done in Congress, but it also speaks to the fact that a lot of people think Congress is broken, not getting enough done," Larimer said. "You see those raw numbers, and it just enforces that."
But beauty is in the eye of the beholder, another political scientist said. Not all constituents equate more laws to better legislative production; that viewpoint often is shaped by ideology, said Dennis Goldford, a political science professor at Drake University.
"Certainly, we've had a fairly low number of bills that were actually enacted into law," Goldford said. "From a conservative standpoint, that's usually a good thing. From a liberal standpoint, that's usually a bad thing."
Working with the other party
"How will you work across the aisle," political candidates often are asked on the campaign trail.
Iowa's federal legislators worked across the aisle to varying degrees in 2014, according to GovTrack's data.
Latham, a Republican who also retired from Congress at year's end, had the most success getting members of the other party to sponsor his bills. Exactly half of the bills Latham introduced were co-sponsored by at least one Democrat.
Sen. Chuck Grassley also fared well in drawing opposite-party support: 42 percent of his bills were co-sponsored by at least one Democrat.
Latham's bipartisan success is noteworthy because he served in the majority party. He was able to draw Democratic support for half of his bills even though any could have passed without a single Democratic vote.
Members in the minority party, on the other hand, work in bipartisan fashion sometimes out of necessity. The three members of the Iowa delegation who supported the most opposite-party bills were the three who served in their chamber's minority: Grassley, Braley and Loebsack.
Using co-sponsored legislation to judge bipartisan efforts is not without caveats. For example, in GovTrack's scoring, a bill counts as receiving bipartisan support whether it has one opposite-party co-sponsor or dozens.
And there's the matter of just how much weight a co-sponsorship should be given, one political expert said.
"I've never been much of a fan of co-sponsors," said William Parsons, the political science department head at St. Ambrose University. "Co-sponsoring a bill doesn't really mean anything, in my view. It's just out there. The best legislators only put their names on bills that have the best chance of getting out of a committee."
Be the first to know
Get local news delivered to your inbox!