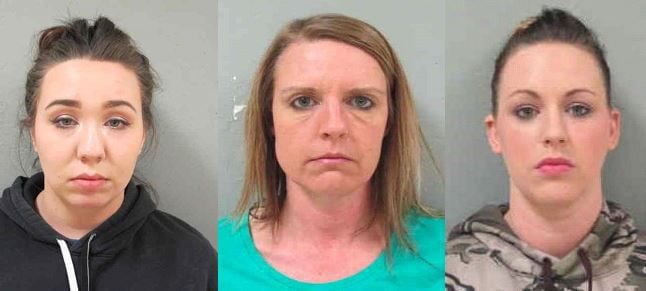 The probe started in February when Fayette County sheriff's deputies investigated the disappearance of two residents at Prairie View Residential Care Facility and found they had relationships with two nursing assistants, who were arrested at the time.
On Monday, the sheriff's office announced three other former Prairie View workers have been arrested on similar allegations.
Carolyn Marie Wiedrich, 44 of Sumner; Shelby Mariah Sebring, 24 of Hawkeye; and Jamie Leah Pagel, 32 of Sumner; were arrested Friday for sexual exploitation by a mental health worker, a felony. They were released from jail after posting bond.
"These CNAs have violated the trust of not only their employers, but also the families of these patients who put their trust in these individuals to care for their family member," Sheriff Marty Fisher said.
He said the investigation is ongoing, and the sheriff's office is also looking into further incidents where more charges could be filed.
All three had been discharged from Prairie View in the past for unhealthy relationships with patients, according to the sheriff's office.
Wiedrich allegedly had a sexual relationship with a patient in 2015, sheriff's officials said.
In early March, the sheriff's office arrested Paige Lynn Johanningmeier, 23, and Megan Marie Penney, 26, on exploitation charges in connection with the February investigation.