Last month, six hopefuls vying for three open police officer positions met up with Mason City Police Chief Jeff Brinkley and Mason City Human Resources Director Perry Buffington, along with a handful of officers and department employees, for a two-part test that is one step of a multi-phase recruitment process.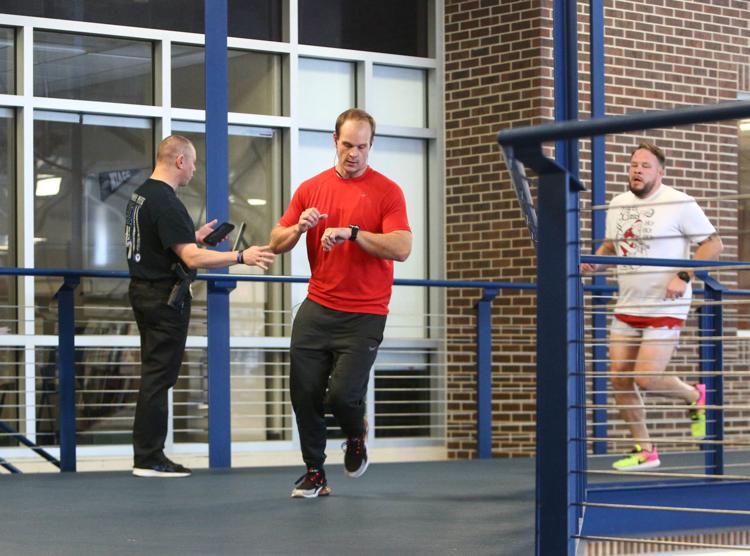 "[The candidates] put their application on file with HR, and we do some preliminary, basic criminal-history screening. And then, as long as that all goes well, they're invited to the physical fitness test," Chief Brinkley said.
"So, this is really the first time we see them and get to interact with them. I enjoy this part of the process; I enjoy getting our staff feedback on candidates, and how they've all interacted ... the people that rise to the top for me are the ones with pretty good people skills."
As part of the Iowa Law Enforcement Academy's prerequisites, potential recruits complete a series of physical fitness tasks, including sit-ups, push-ups and a sit-and-reach measurement, followed by a 1.5-mile run on an indoor track. Each candidate's minimum requirements are based on their gender and age.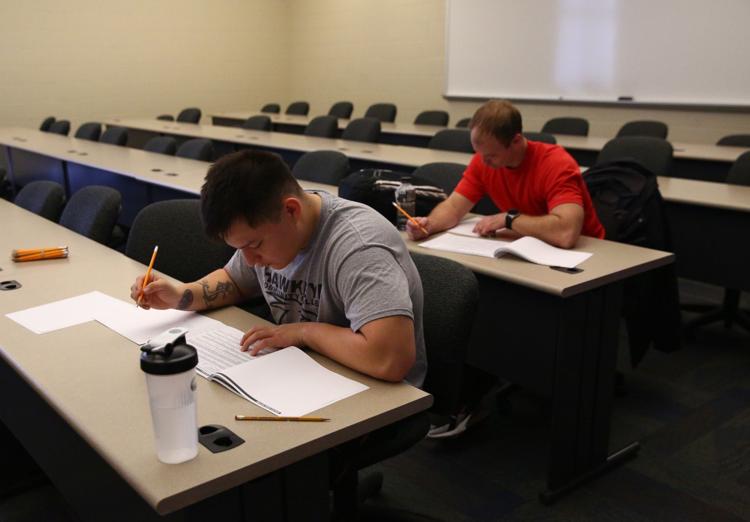 Those who pass the physical fitness portion move on to the second part: a standardized written test. Some applicants find the fitness tests to be more grueling than they expected, while others welcome the challenge. Of the six applicants, only three moved forward.
A solid candidate pool is key when it comes to selecting the right people for the job, and diversity is something the department also focuses heavily on during the recruitment process. Both Buffington and Brinkley said they were happy to see a recent increase in the number of female and minority applicants, because they believe having a diverse workforce is beneficial for both the department and the community.
Two new female officers, Amber Axon and McKenna Whitehill, joined the department on Dec. 19.
MCPD also has strict post-secondary education standards. "To apply, we require them to have either a two-year degree or at least 65 credit hours, or four years of military service," said Buffington. The department also requires applicants to be at least 21 years old, which is three years older than the state minimum age for becoming a law enforcement officer.
You have free articles remaining.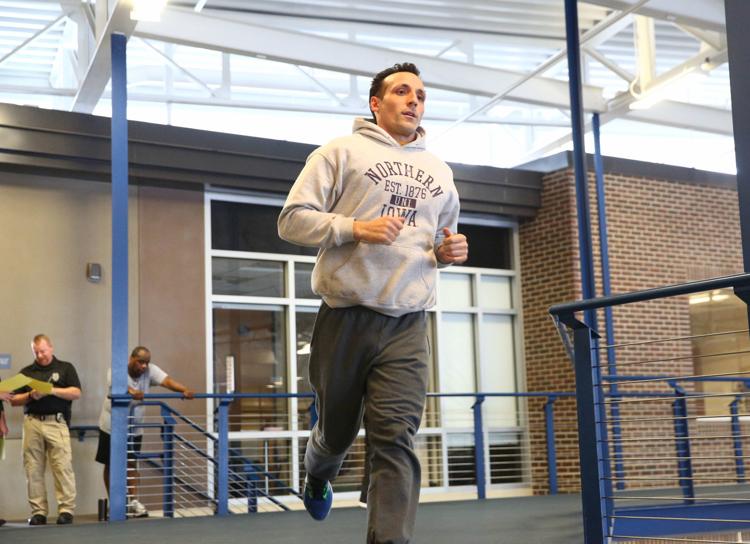 Andrew De Luca, a 37-year-old from Janesville, has been interested in becoming a police officer for some time, so when he saw the advertisement for the position, he immediately applied.
"The department is a nice, strong department that I could really see myself working with, and it aligns with my vision of law enforcement," De Luca said.
De Luca checks all the requirement boxes, as he completed a Master's program in college and served as a Master at Arms in the Navy. He passed both the physical and written tests and had the best run time of the day.
Once an applicant passes both parts of the test, the Mason City Civil Service Commission reviews the individual's performance and certifies a list of approved applicants who will move forward to an oral board interview with police department employees and a one-on-one interview with Brinkley.
If a formal offer of employment is made, thorough medical and psychological testing is done, a polygraph is administered, and a more extensive background check is performed on the candidates.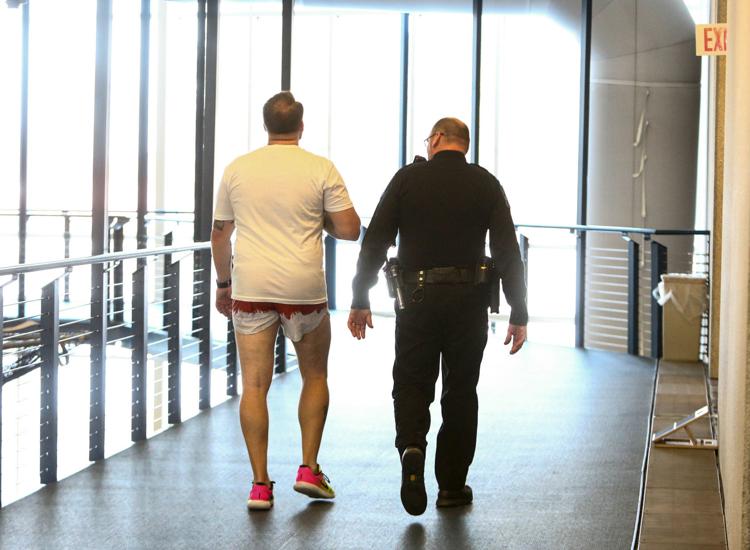 New recruits will spend up to 14 weeks at the academy, followed by six months in a field training program at the department, where they will work alongside other officers on each of the three shifts, completing mandatory assignments. By the end of the six months, they must also have memorized the city's geography.
MCPD officers have many opportunities to pursue distinctive career paths within the department, as well, such as task forces and specialized assignments, Brinkley said.
The shift that's the most fun in Chief Brinkley's opinion? "Oh, man. You can put me on nights and throw away the key. I love nights."
Year in Review: 10 of photographer Lisa Grouette's favorite stories of 2019
After all of the people I've met and things I've seen this year, from high-profile politicians to gigantic kites to teeny, tiny, adorable, baby fish being stocked in the lake, it's hard to narrow my list of favorites.
I've covered some sad breaking news, fast-paced sporting events, and heated public forums. Even though I only spend a small amount of time at each assignment, I'm able to take away something positive and learn something new from all of them.
Like most photographers, I have a connection to every photo I take. But, since I had to choose, the stories which made the list were the ones that left me (and the respective reporters I was with) in a particularly good mood.