Editor's note: This article was originally published in our "teen xpress" section on Feb. 7, 2000. We're bringing it back in time for Valentine's day.
Valentine's Day is just around the corner and I am dreading it. Not only do I have to go to the dentist that day, but once again I will not have a boyfriend.
Usually it doesn't bother me that I don't have a special guy. In fact, every other day of the year I'm glad that I don't. On Valentine's Day, however, it would be nice to have a boyfriend.
Every Valentine's Day, my school lobby turns into a floral shop. After lunch, tables are moved into the foyer and about 2 p.m. the florists arrive. They carry in chocolates, balloons, teddy bears, and flowers like clowns getting out of a Volkswagen Beetle. When the last bell of the day rings, girls stampede to the lobby to retrieve their gifts. The single girls, like me, hang back doubting there will be a gift for us. 
Many teens feel like losers on Valentine's Day. Some become embarrassed when a classmate walks by hidden in a cloud of balloons and flowers when all they have are some candy kisses they received from the English teacher.
Teens go to great measure to avoid this trauma. Some girls will send each other flowers, just so they have something to pick up from the florist table. Others ask their mom to send a gift. One determined girl informed me that she was "working on" getting flowers this February 14. Apparently she was being extra charming, hoping to win a certain guy's affection.
Anyway, I could go on, but I've made my point — I don't like Valentine's Day. It makes my single friends and me feel like left-out losers.
You have free articles remaining.
Recently I was thinking about Feb. 14 and a valentine I received last year from a friend. On the back of the card she'd written something like, "I hope Cupid's arrow flies your way." What was that supposed to mean? I realize she probably thought it was cute and wrote it on the back of 50 valentines, but maybe it was implying something else.
Perhaps she was insinuating that I couldn't enjoy Valentine's Day unless I fell in love with some guy.
I realized that I don't need a boyfriend to feel loved on Valentine's Day. After all, half of the couples at my school will break up within a year. In 10 years, some may not even remember each other's names. I realize that those couples are celebrating something that probably won't last. But I'm going to celebrate Valentine's Day with something far better. I have love in my life that will last for a lifetime through my family, friends, and church.
So I challenge all of the single teens out there (and even the "coupled" ones) to celebrate this year with someone they truly love. Perhaps they could take their grandparents out to eat or their little sisters to the movies. How about making dinner for their close friends? A person could even send valentines to a veterans of children's hospital.
So maybe I'm not dreading the 'Day of Love' so much after all. I know that I'll be spending it with people whom I truly love (and I'm not talking about the dentist.)
Arlene Lee is a senior at Forest City High School.
1962 valentine's poem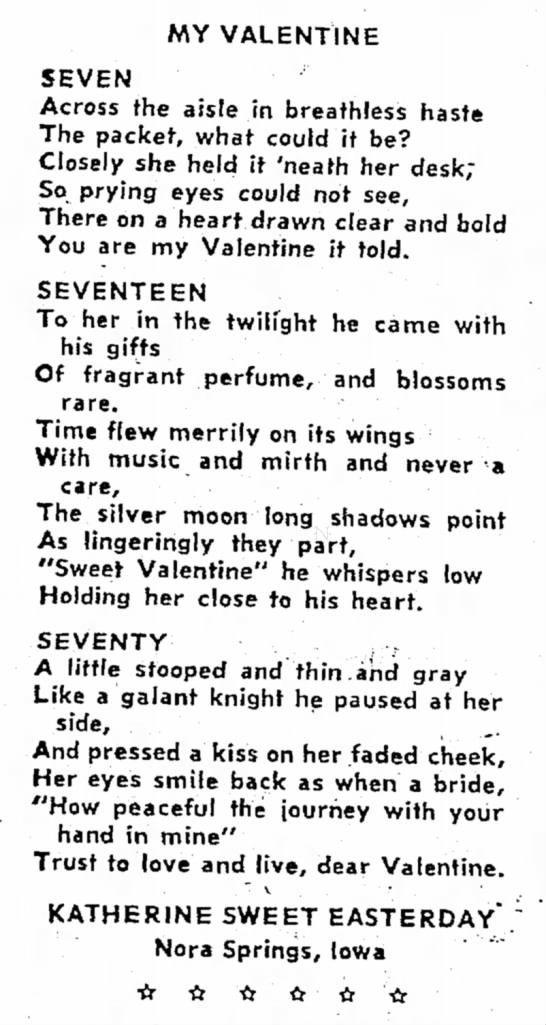 1974

1940 dance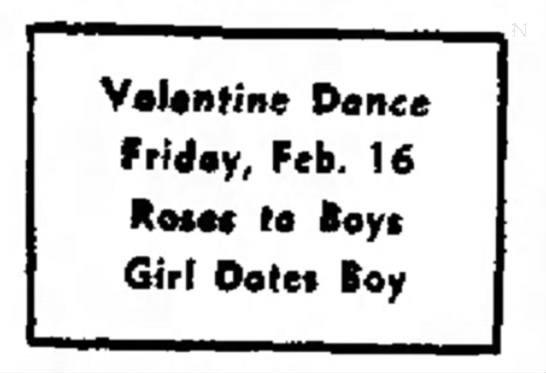 1951 ad
1974 haroe honey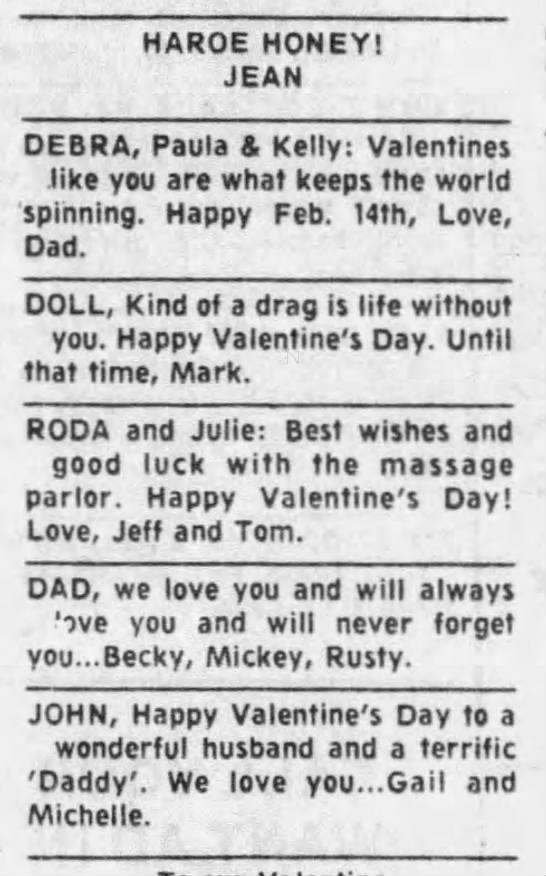 1974 valentine well wishes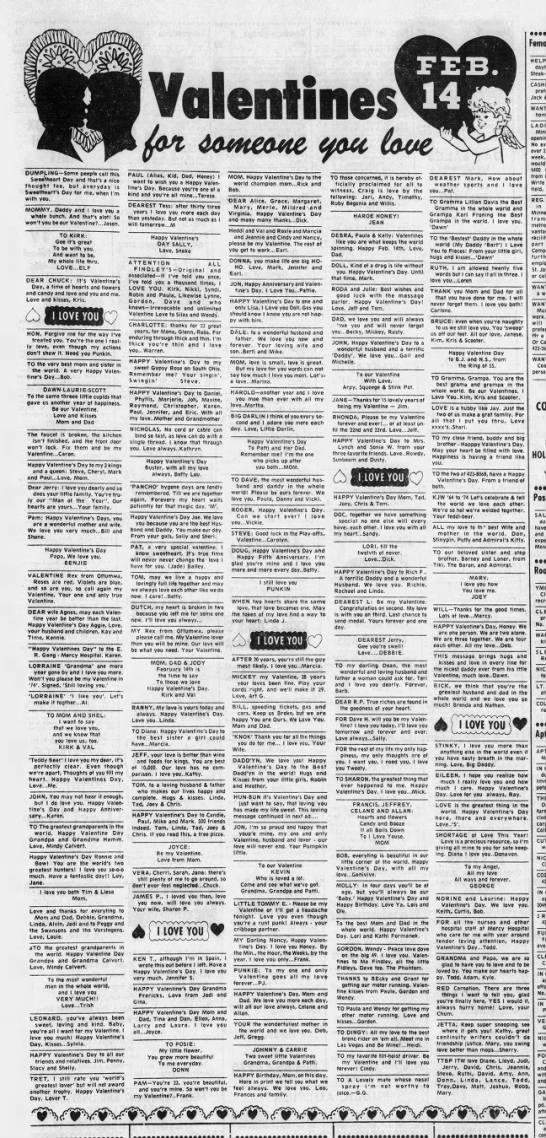 1933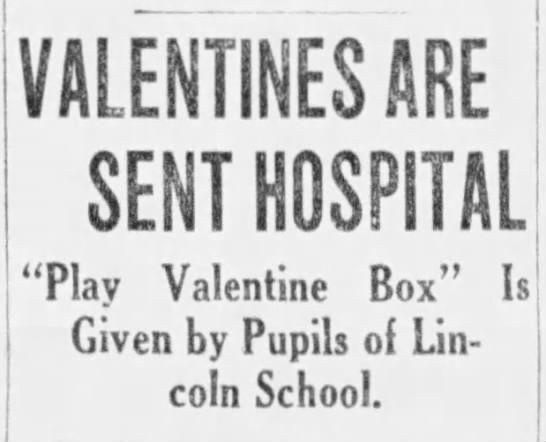 1937 ad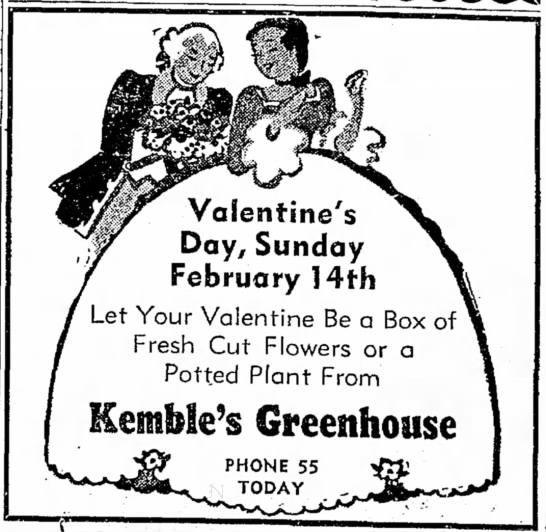 1959 flowers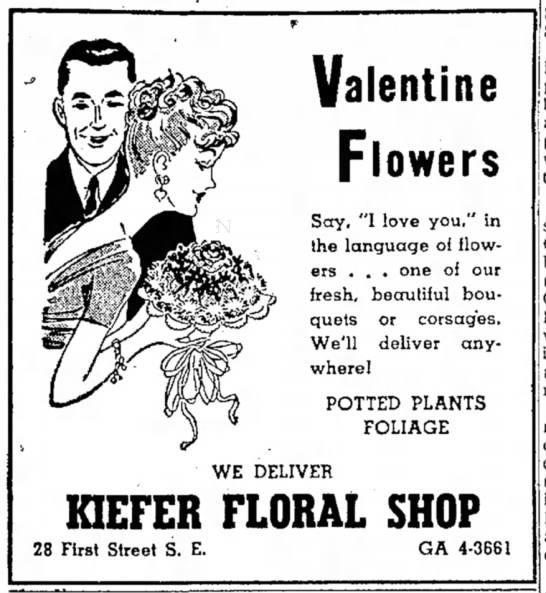 1972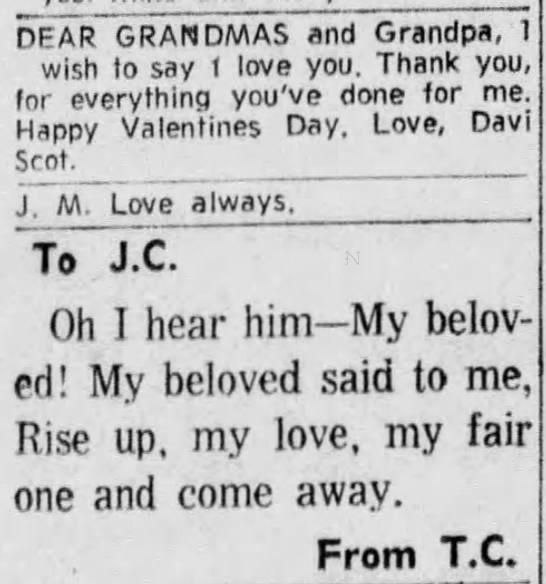 1934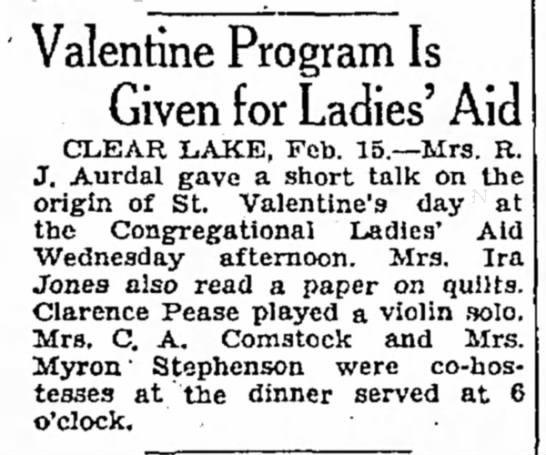 1959 poem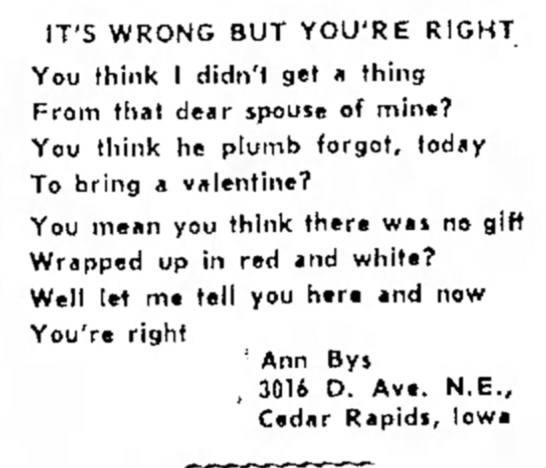 1974 i love you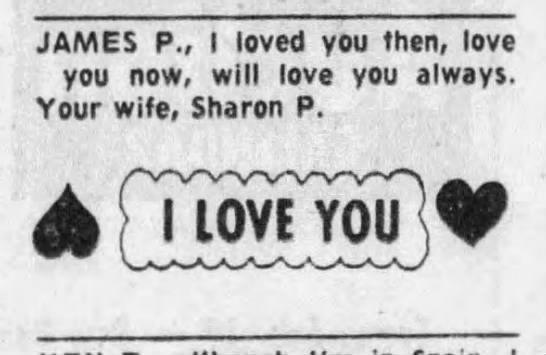 honey roses harley 1997.jfif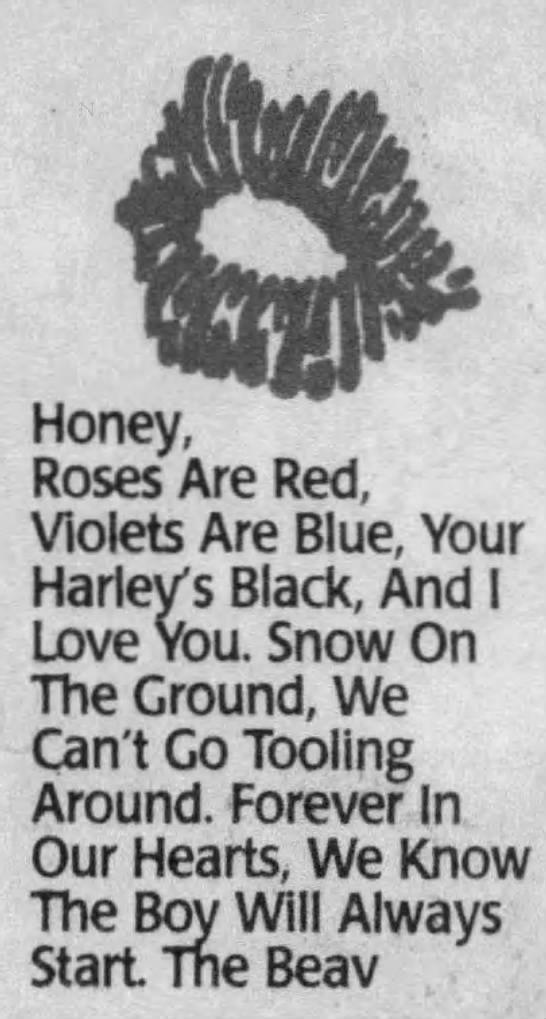 1974

1974 valentine

1997 baron ii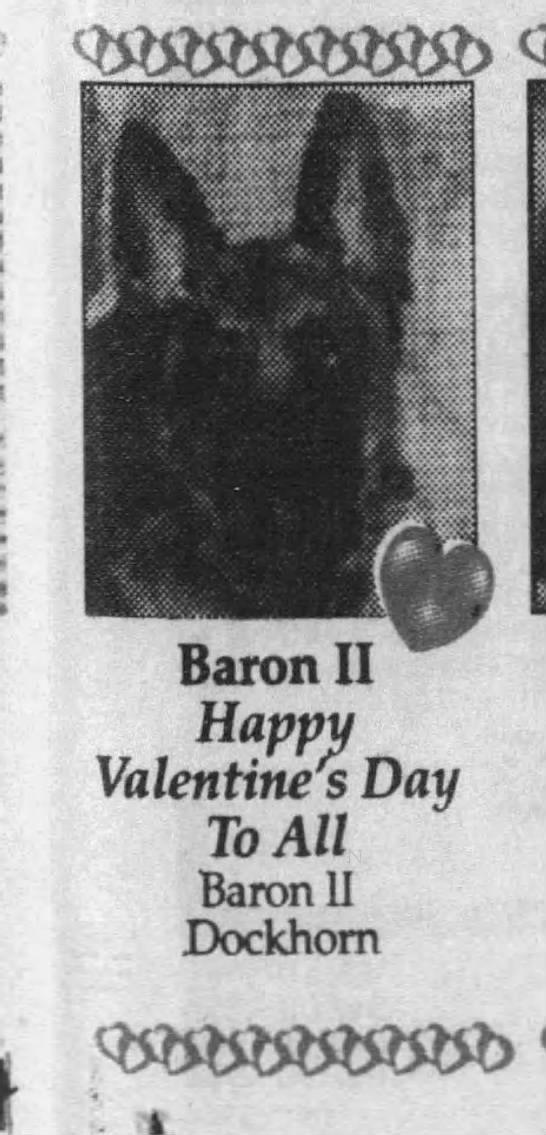 1997 love lines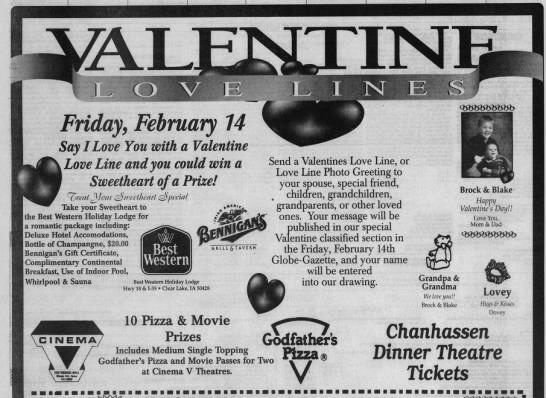 2001 v day origin.jfif

2000 v day teen column.jfif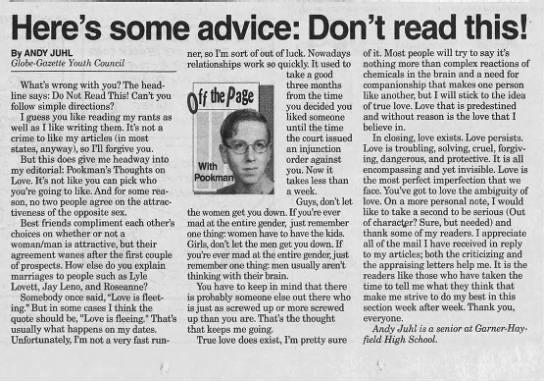 1997 peggy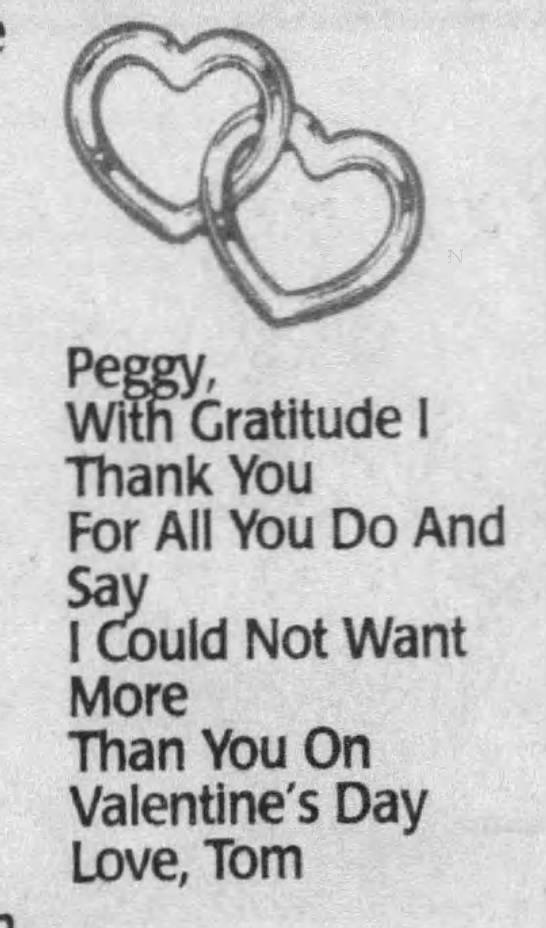 2013.jfif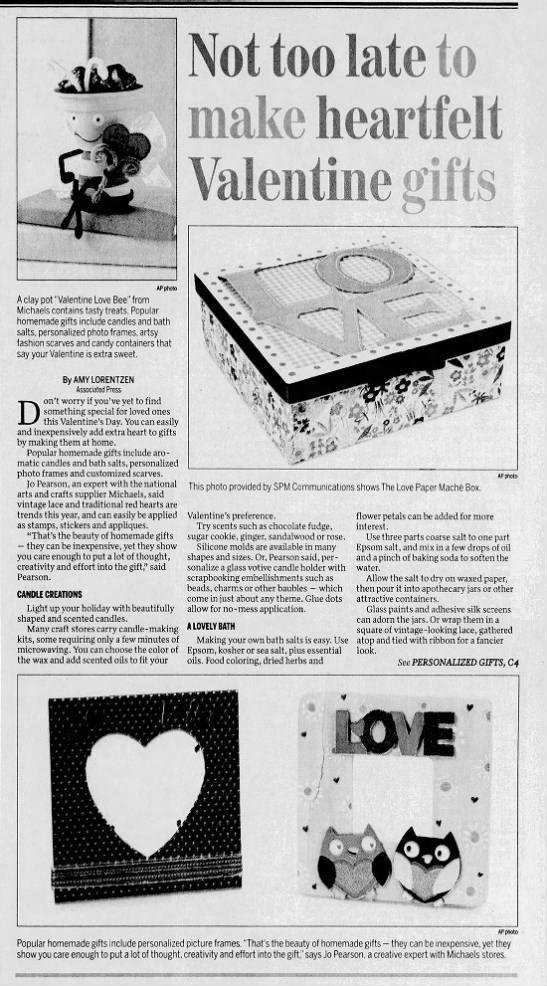 2000 v day solo.jfif
1997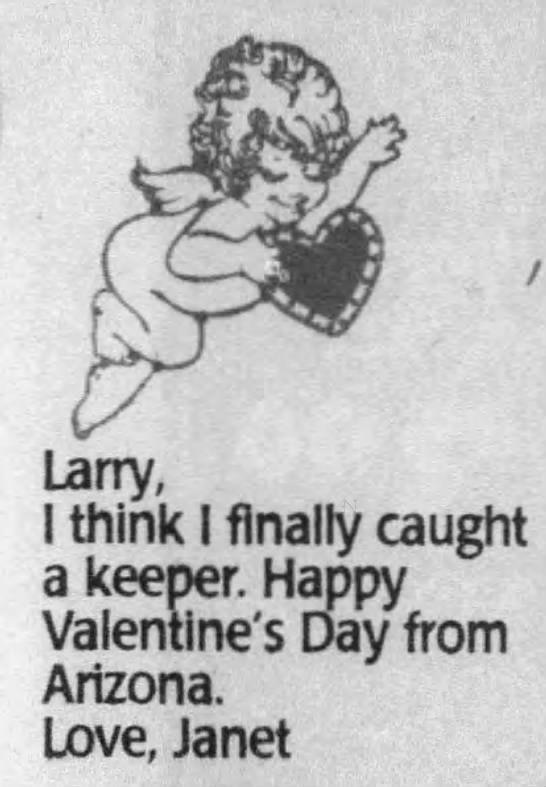 1997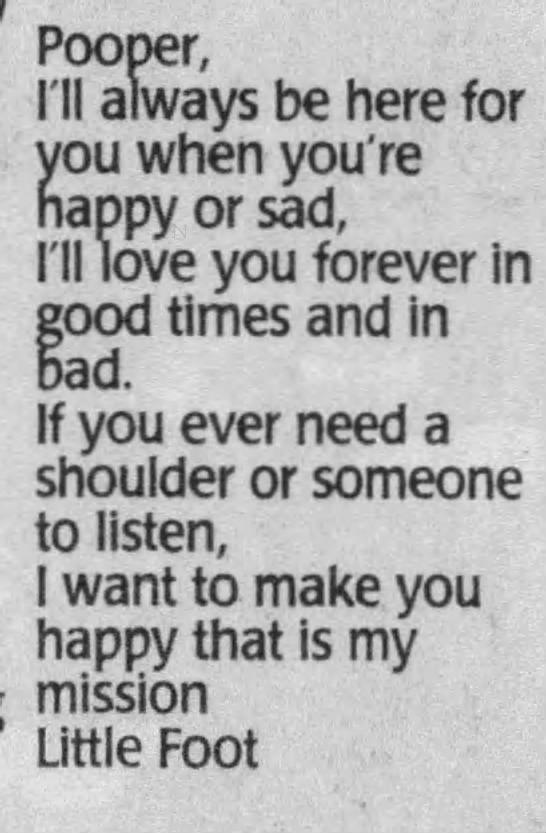 1997 valentine's kids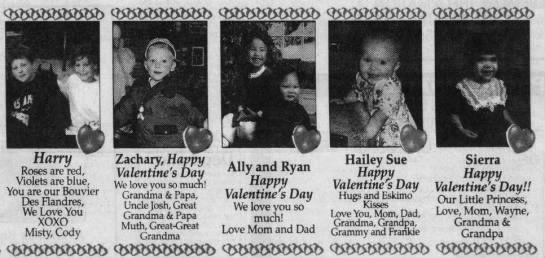 1974

1998 comic

1998.jfif