The National Weather Service has issued a Hazardous Weather Outlook for a number of counties this weekend, including Cerro Gordo.
Snowfall this weekend is expected to sweep Iowa in two waves: first today, then tomorrow.
The most severely impacted will be southern, central and eastern Iowa, with areas like Des Moines and Osceola anticipating 4 to 6 inches of precipitation today. Ames, Marshalltown, Cedar Rapids and Dubuque can expect 2 to 3 inches.
The Mason City area, like much of north central Iowa, is slated to receive under an inch of snowfall, but it could still create wintry travel conditions.
Winds picking up as the day goes on will add to potential for low visibility and slick, icy roads.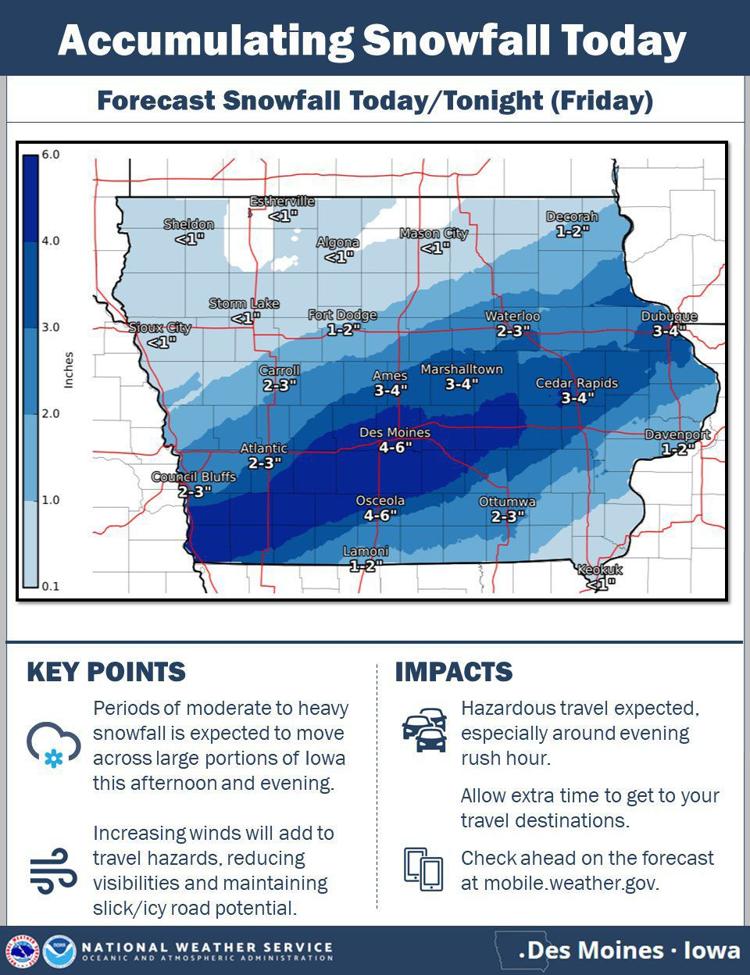 You have free articles remaining.
Iowa's second wave of snowfall should be lighter than the first for central Iowa, with breezy winds still potentially affecting driving conditions. Snow will likely be heavier for portions of eastern Iowa.
Dubuque and Cedar Rapids will see heavier snowfall between 4 and 6 inches. Waterloo and Marshall town could receive 3 to 4 inches. In central Iowa, Des Moines is expected to receive 2 to 3 inches of snowfall, while Ames could get 1 to 2 inches.
Mason City is again slated at receiving under an inch of snowfall. Northwestern Iowa, including Algona, Storm Lake, Sioux City and Sheldon, won't see much for a second snow, if at all.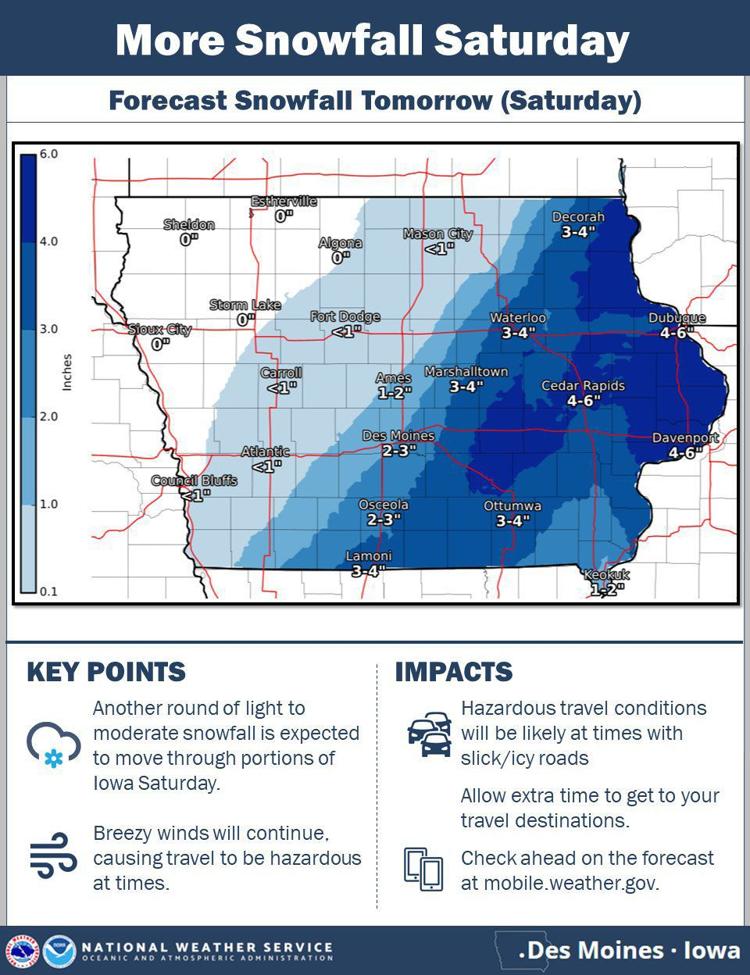 Periodic chances for more snowfall continue for Cerro Gordo County into next week. While snowfall is expected to be light, they could cause hazardous travel conditions to arise.
As always, check travel conditions before you head out this weekend.
❄️Two periods of snow and some blowing snow are expected into Saturday with moderate to heavy amounts expected before ending late Saturday.
1) This afternoon & evening, including impacts to the evening drive/commute.
2) Midday Sat into early Sat evening pic.twitter.com/VShsqKGxSx

— NWS Des Moines (@NWSDesMoines) January 10, 2020
I-35 at Dows Webcam
I-35 at Clear Lake Webcam
I-35 at Clear Lake Webcam 2
I-35 at Clear Lake Webcam 3
I-35 Rest Area North of Clear Lake
I-35 at Joice Webcam
I-35 at Northwood exit
I-35 at Ames
US-18 near Mason City
US-18 at Spencer
US-18 near Floyd
US-218 near Plainfield
Highway 9 near Decorah
Highway 9 near Estherville
I-35 south of Albert Lea, Minnesota
I-35 at Owatonna
Cape Canaveral Florida Webcam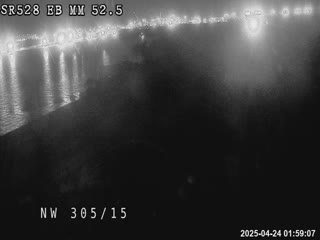 Highway 52 Rochester