Michelle Mullen has been a certified medication aide for 25 years. June and July of this past summer at Good Shepherd Health Center in Mason City, when a COVID-19 outbreak happened, was the toughest time she's had in all of those years.
"It's heart-wrenching seeing these residents go through that," Mullen said. "I get to go home every night. I get to be with my family. And they don't. When we have someone pass away and they can't come in, it's heart-wrenching. They're missing out on everything."
Which is why on Thursday morning, Mullen was in line to get a Pfizer COVID-19 vaccine at Good Shepherd headquarters on Second Street Northeast.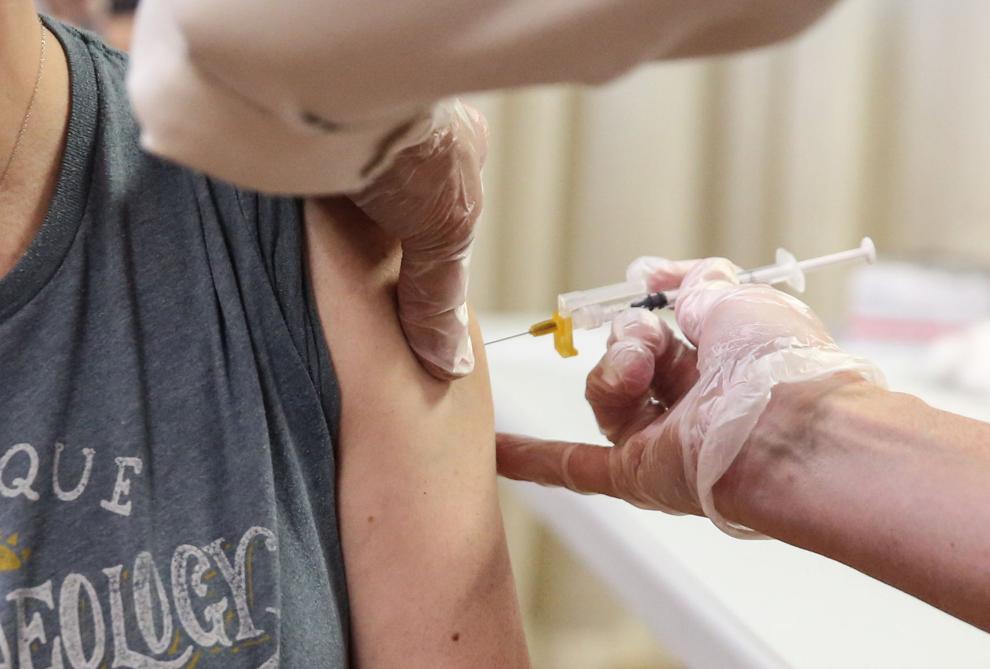 "It's the main reason why I did it: So that they can have their lives back," Mullen said. She wasn't alone.
The process began at 9 a.m. and by 9:45 a.m. between 15 and 20 Good Shepherd staff members had gone through it. 
In the dining area of Good Shepherd, which had been converted into a vaccination room, a number of workers were seated in a socially-distanced circle eating breakfast burritos while going through a short monitoring period to watch for any adverse effects.
At the first step of the process, two workers in face shields and white coats sat at an L-shaped plastic desk where they asked screening questions for people getting vaccinated. From there, folks were then gradually funneled to the vaccination area. 
The first round is set to begin the week of Dec. 28 and will be handled by the likes of CVS and Walgreens. 
"We decided not to rotate them through, they're getting it where they're at," Stockberger said.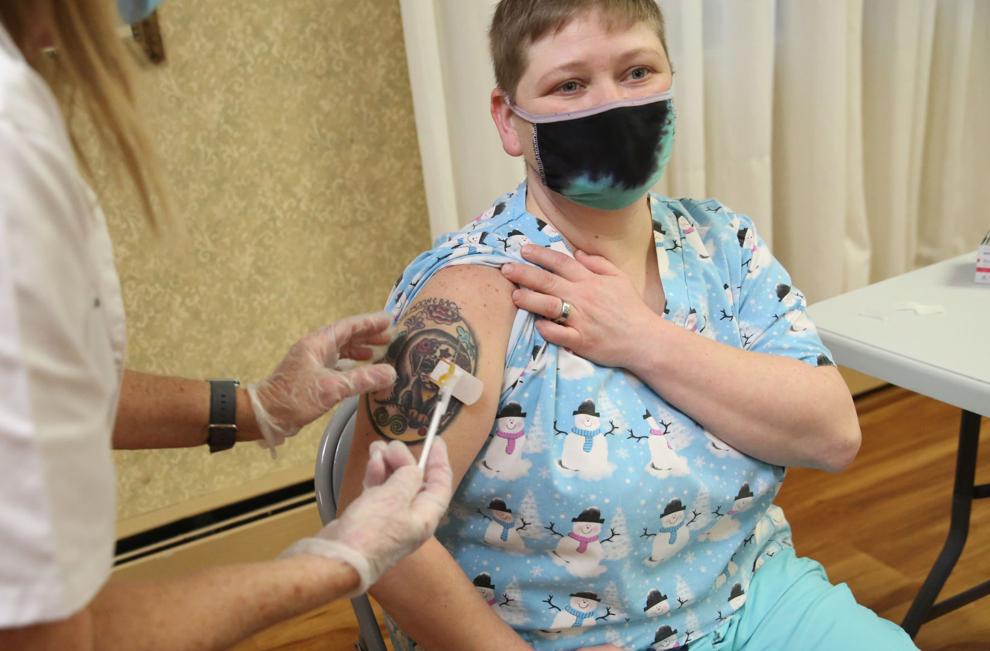 The way he sees it, this initial move toward more widespread vaccination for COVID-19 in the area is the first step toward the familiar.
"This is what it's been all about for a year now. It's probably the beginning of getting to something more normal."
The 105-year-old woman was sitting in the Rev. Pastor Kent Mechler's office at Good Shepherd…
Like Mullen, Stockberger acknowledged that the worst of the pandemic for Good Shepherd came in the summertime.
"We left the fear back in July and August and now we've been living with it. It's become normal," he said. 
Even with some of that fear gone, Stockberger did say that the current situation at the health center is hard on residents. For far too many, they've only been able to visit with family members through the window or over the phone. Freely coming and going isn't as viable of an option when there's concern about contracting a deadly virus.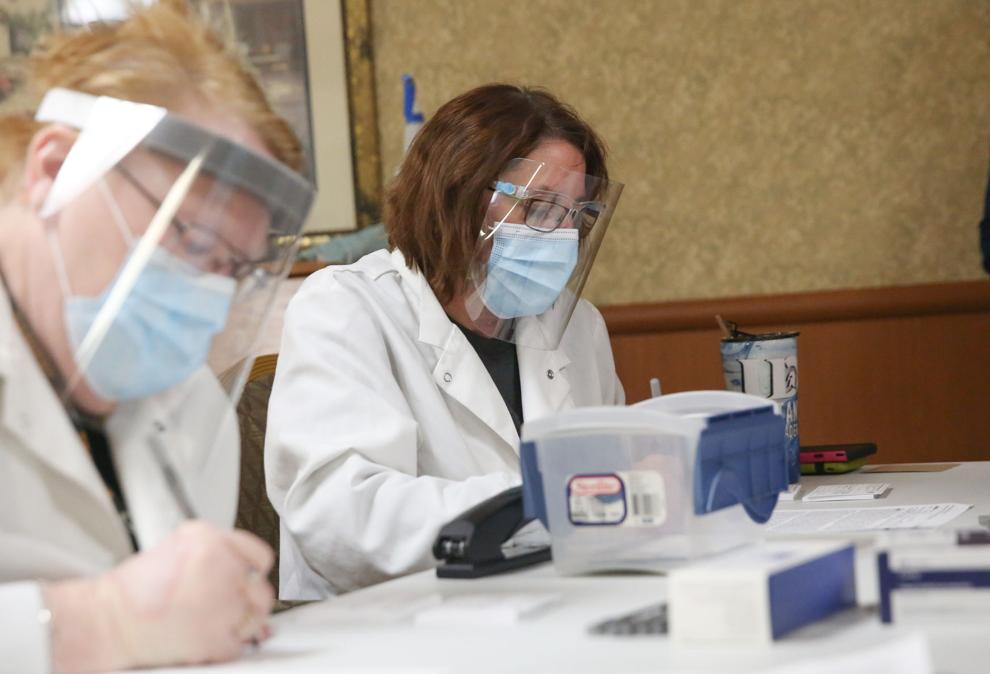 "The missing component to this big equation is residents getting visitors, activities for residents, the resident life is what we need to have return to normal."
What a Globe Gazette News+ membership can do for you:
A deeper examination of local issues than you'll find anywhere else.
Two products in one – not everything that's in the print edition of the Globe Gazette is on our website, and not everything on our website is in the print edition.
Access to newspapers.com archives dating back two years.
The ability to carry your local news with you and receive alerts instantly as news unfolds.
Advertising that frequently gets you deals you won't find anywhere else.
Jared McNett covers local government for the Globe Gazette. You can reach him at Jared.McNett@globegazette.com or by phone at 641-421-0527. Follow Jared on Twitter at @TwoHeadedBoy98.