In the face of deep budget cuts, the Garner-Hayfield-Ventura Community School District is planning to cut some staff members and move the middle school into the elementary school building in Garner to share staff.
The school board held a community meeting Tuesday night to explain the situation and the solution to the district residents.
Due to rapidly decreasing spending authority in the past five years, Garner-Hayfield-Ventura CSD is facing deep budget cuts this year to end large annual budget cuts in the future, aiming to cut $850,000 from expenditures to grow its spending authority next year.
Spending authority is the difference between money spent in a year and the maximum amount a school district is allowed to spend in a year, and it is illegal for a school district to have a negative spending authority.
According to Superintendent Tyler Williams, in the last year before Garner-Hayfield CSD consolidated with Ventura CSD in the 2014-2015 school year, it had a spending authority of just over $3 million.
After the first year of the districts' consolidation, in 2015-2016, the spending authority was decreased to $2.7 million.
This school year, the spending authority has been decreased down to $424,000.
"If we ignore the issue, we will be illegal in 2021-2022," Williams said.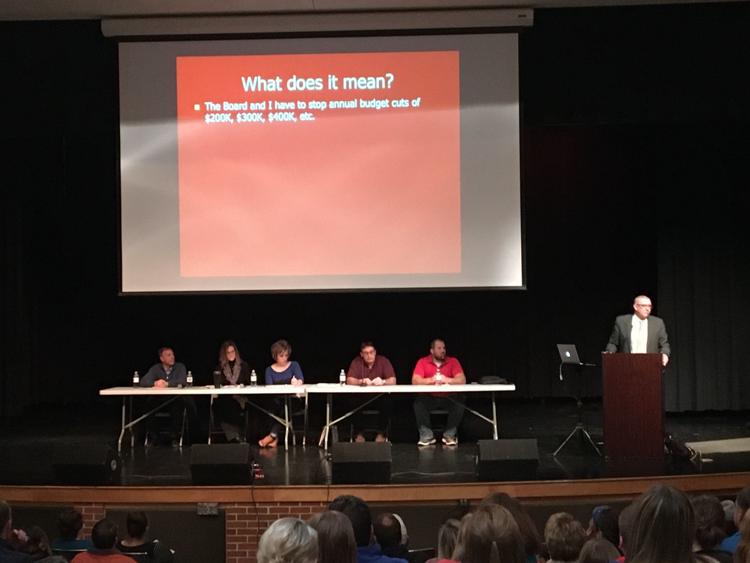 Until now, the school board has been implementing annual budget cuts of $200,000 to $400,000, but according to a financial expert Williams said he consulted, if they cut $850,000 from their expenditures, the spending authority will grow to nearly $1 million at the end of next year.
In 2006-2007, Garner-Hayfield CSD had 820 kids and 62 full-time teachers, and the K-8 was in one building, sharing staff with the high school.
This year, GHV has 846 kids (just 26 more kids than 15 years ago) and 79 full-time teachers (17 more teachers than 15 years ago) and separate buildings for the elementary, middle and high school students.
The average teacher makes $75,000 at GHV, and with 17 more teachers, the district is paying educators $1.275 million more than the district was 15 years ago.
The district also has more programs available for students that require more teachers than they did 15 years ago, but with the necessary spending cuts, and especially because staff makes up 80 percent of the budget, people will lose jobs. Teachers who lose their jobs will still serve through the end of the school year, Williams said.
"I will not make a decision that will have a negative impact on student achievement," said Williams.
When looking at the budget, the school board focused on personnel, transportation and use of facilities to reduce expenditures.
"We're operating from three buildings that we can't share teachers with our middle school staff and our high school staff because we're in two different communities," Williams said.
After some personnel cuts, the next part of the plan will be to move the middle school into the Garner elementary school building and make it a K-8 building so they can share staff between both schools in Garner.
Williams said there are plenty of empty rooms in the elementary school building to accommodate grades 5 through 8, and all the grades will be able to comfortably use all the facilities, like the gym and the band room.
"If pre-K-8 fits into that building and we can share teachers between those two facilities, it provides a tremendous amount of opportunities for our school to get on the right track from a spending authority standpoint," Williams said. "But the downside to that is we have this beautiful three-story building in Ventura, and what are we going to do?"
The district will not shut down or sell the building, according to Williams; instead, they will let Four Oaks, which serves children with trauma, criminal history, drug history, classroom challenges or no safe home, use the building to serve kids throughout the North Iowa area, including kids from Forest City CSD, West Hancock CSD and North Iowa CSD.
"We are this close to sealing a deal with Four Oaks to run a social, emotional, and mental health therapeutic building to provide services to kids from across North Iowa, all out of that building," Williams said.
As for the sports facilities (the gyms and the football field), Williams said games will still be played on the fields and in the gyms, and the boys and girls teams can play at the same time in both gyms and fields, one in Garner and the other in Ventura, and switch courts every week.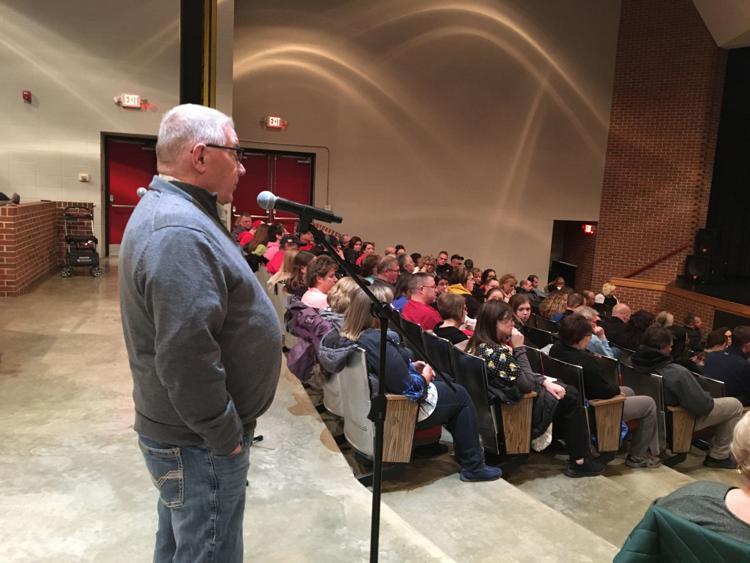 "If there's one thing schools are always looking for, they're always looking for more gym space," he said.
Larry Costello, who has served on the board for 41 years, said one year they had overspent their budget, and the work to get back from that was "astronomical," so he understood why they wanted to get this taken care of immediately.
However, Costello also warned against rushing through the process, telling them to look at the effect it will have five years in the future, because when GH consolidated with Ventura, he said they rushed through it.
"Don't blame this Board for where it is," he said. "Blame those of us that were on the board in 2012… because we rushed it through, and believe me, the finances were probably great, had an unspent balance, but spending authority wasn't going to be great forever."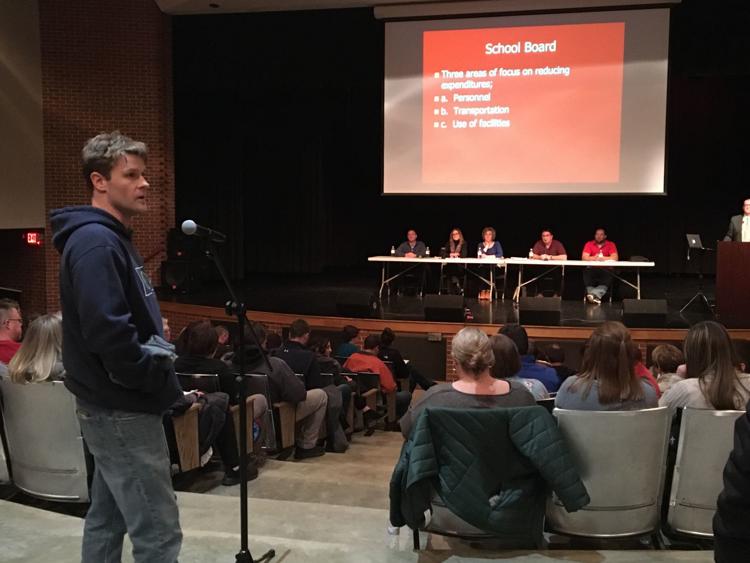 The Rev. Justin Asche from the United Presbyterian Church in Garner said even when the middle school moves from Ventura to Garner, the community will continue to move forward, survive and thrive.
"That's what this is about," he said. "Allowing [the school board] to move our community onward. We want to be Garner. We want to put it everywhere that we're the most progressive – I tell people about that in my church and community – and you're stuck in the past, friends."
Asche said he wants to be a part of the progressive community that puts the kids first and works to completely serve them.
"I made a commitment to Garner because Garner made a commitment to my kids," he said.
Cheerleaders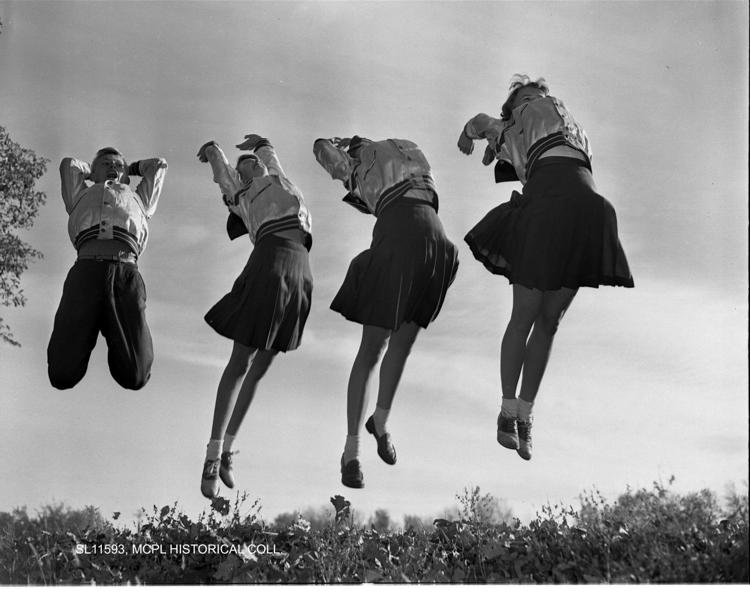 Caps and gowns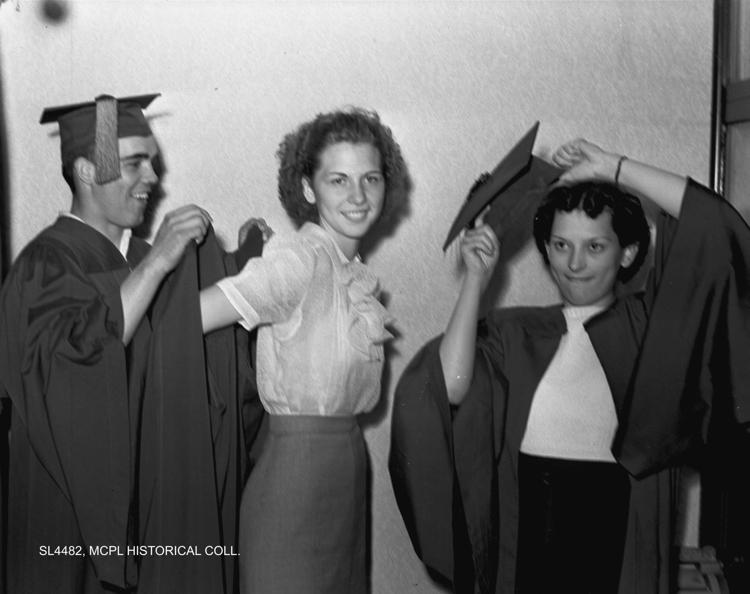 Central School marble play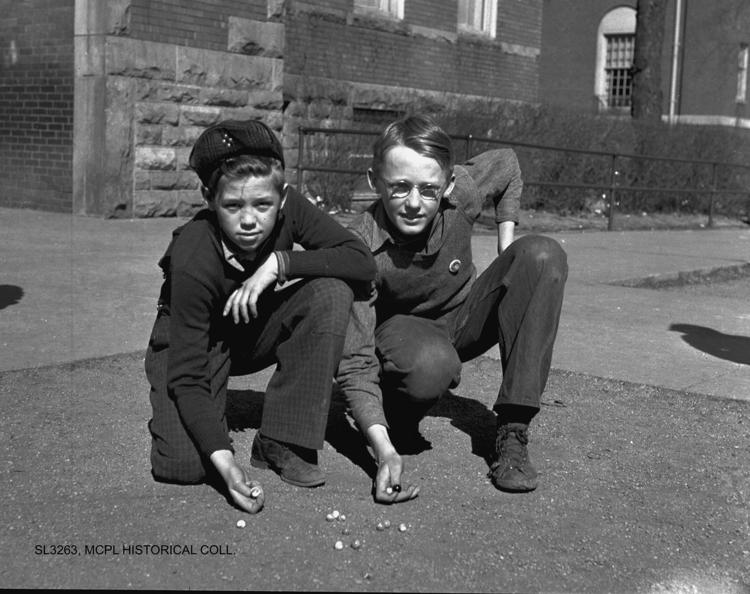 Cheerleaders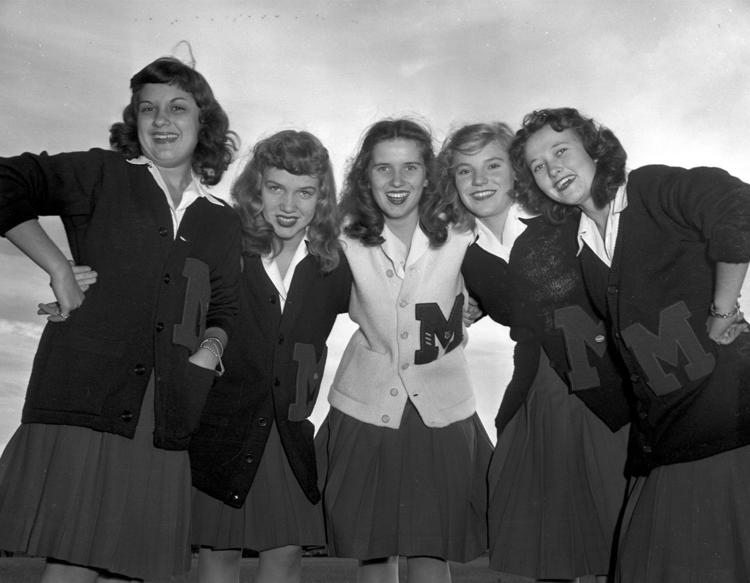 Comic burning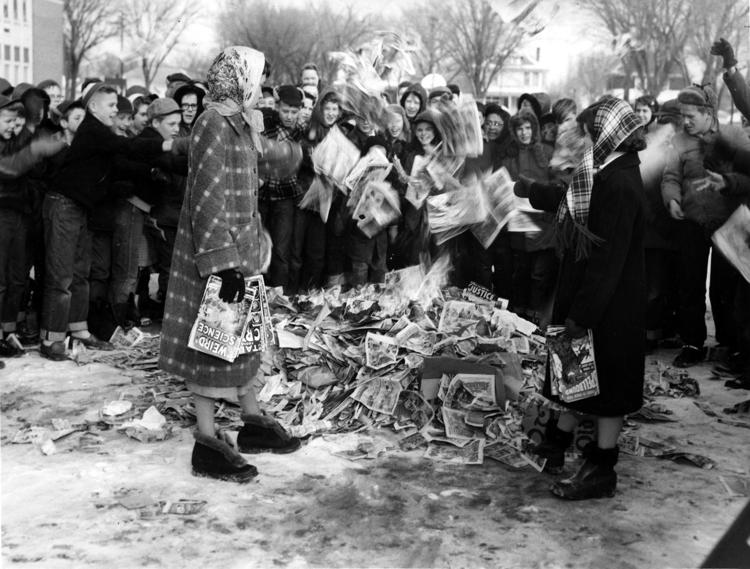 Commercial class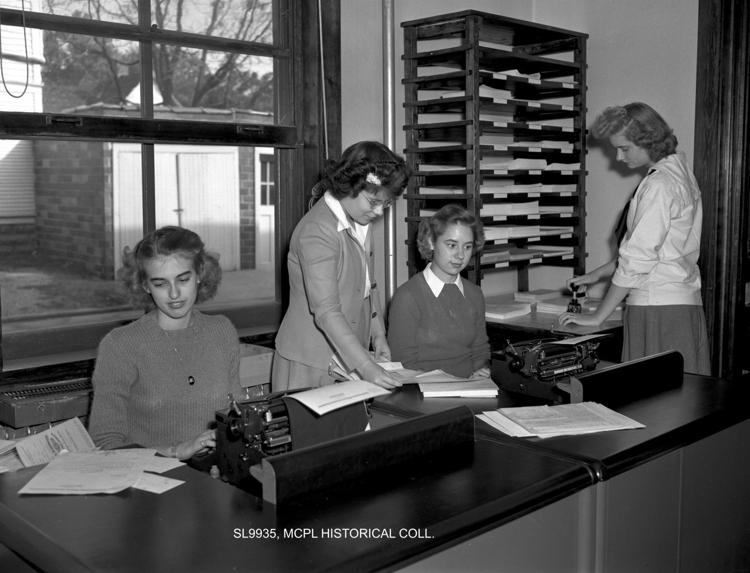 Driving instruction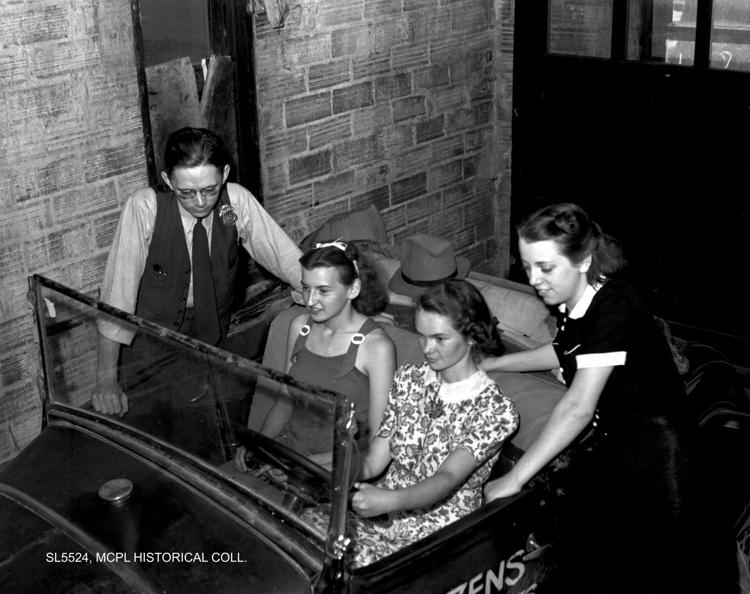 Grant Valentines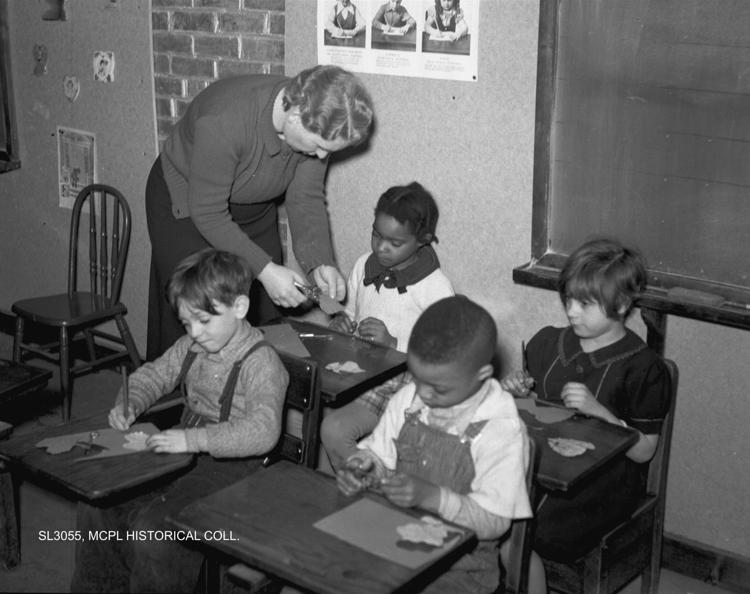 Gym class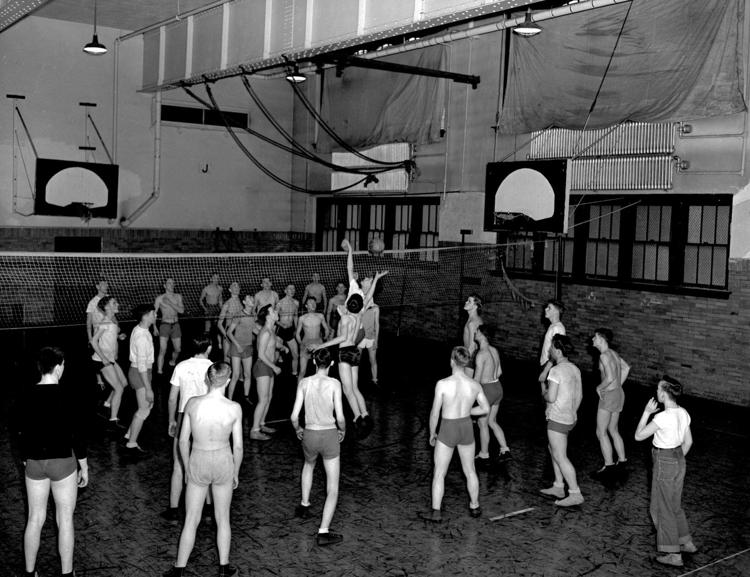 Harding School hobbies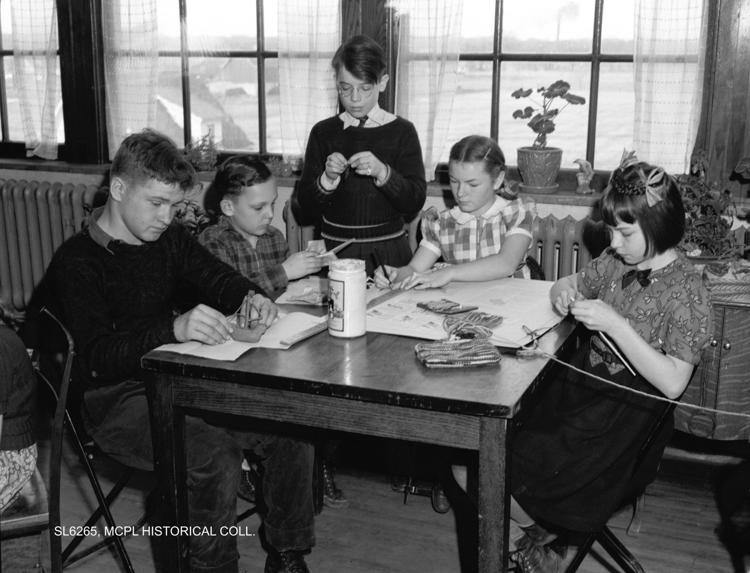 Hooverkinder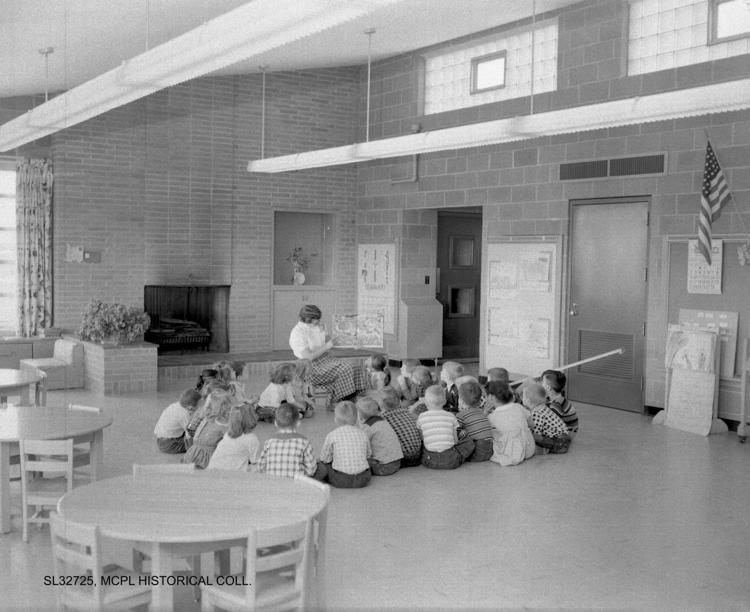 High school sales course
High School students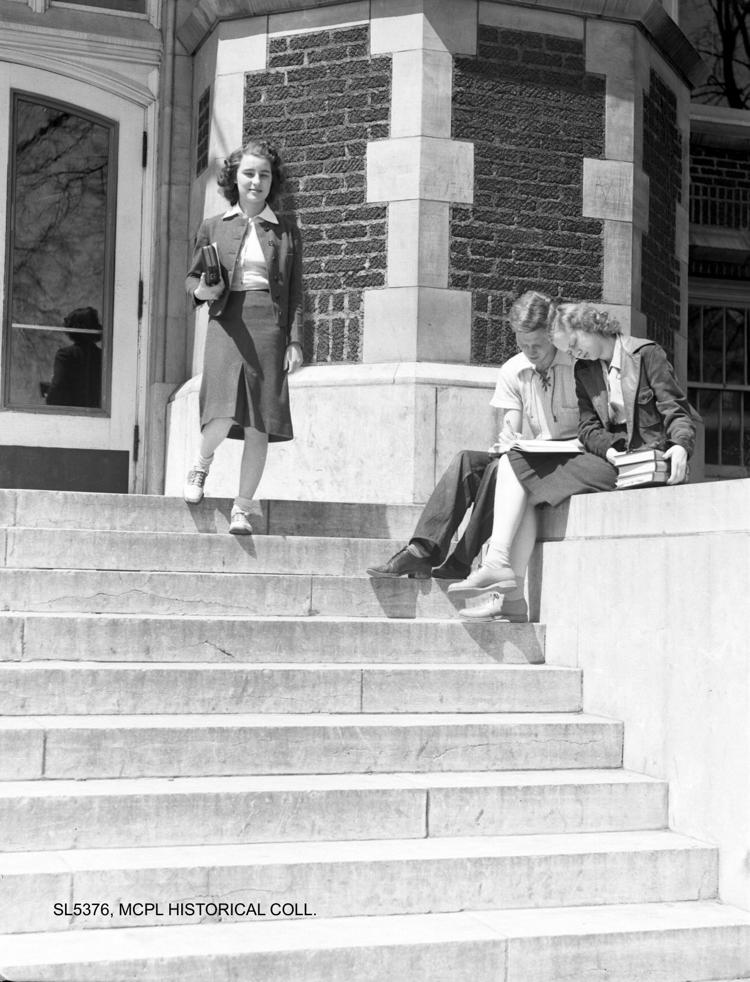 Industrial class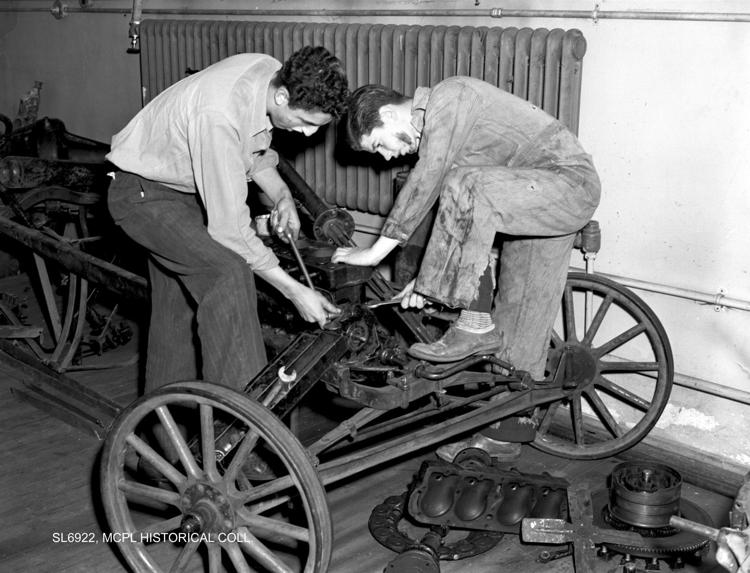 Knitting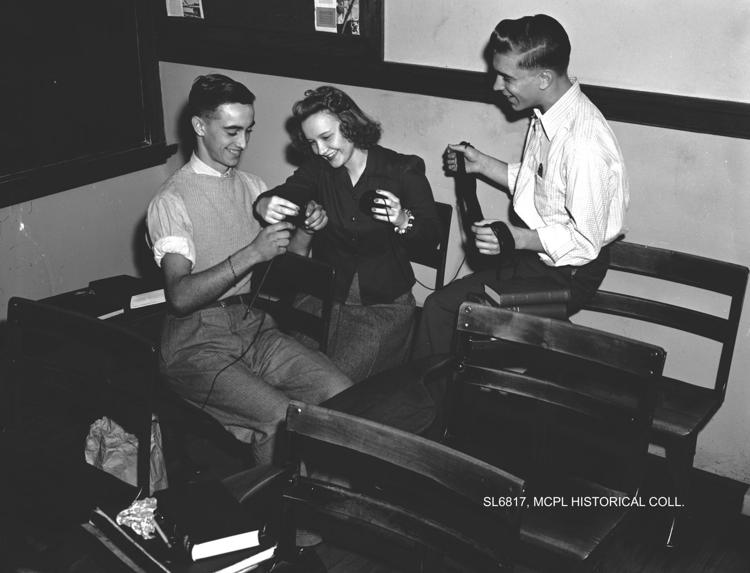 hoover kids first day of school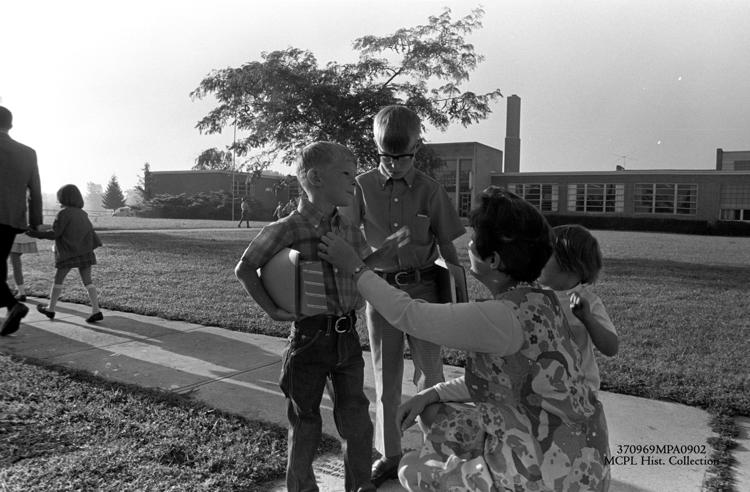 High School car check
NIACC biology lab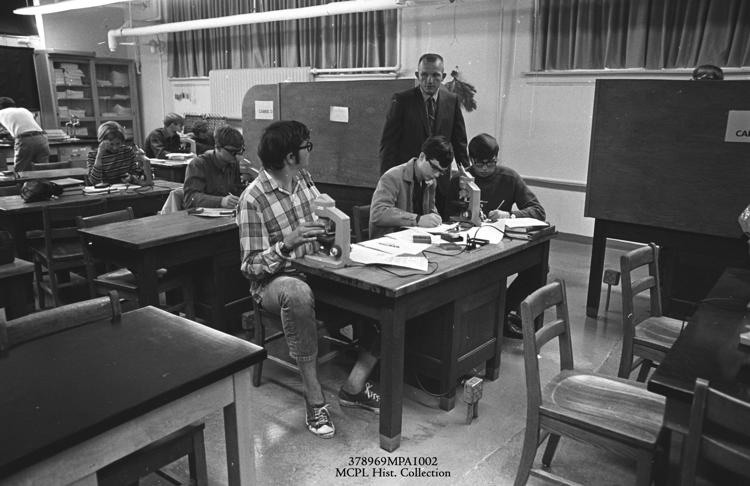 NIACC building.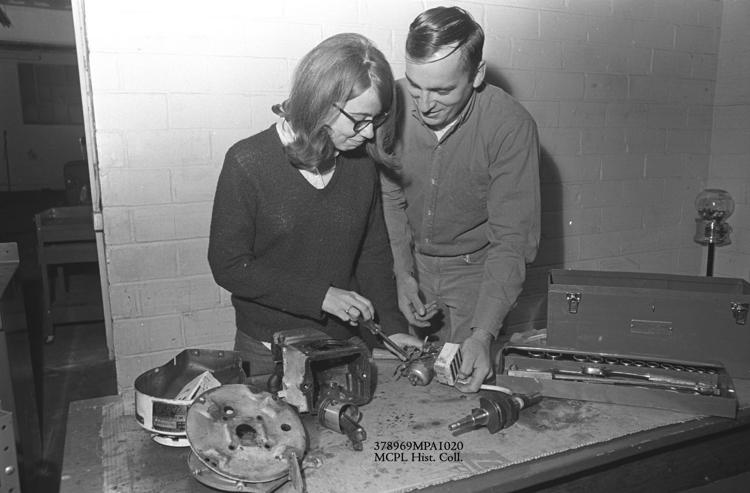 Madison Art for Leisure Time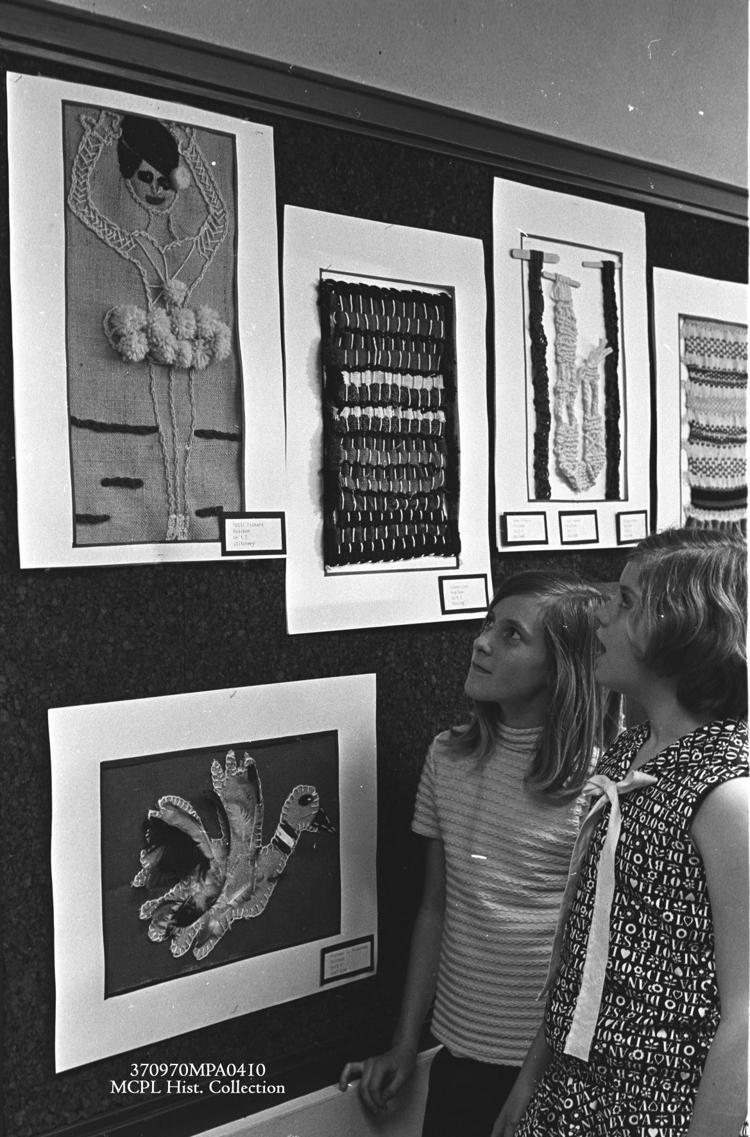 Madison art objects.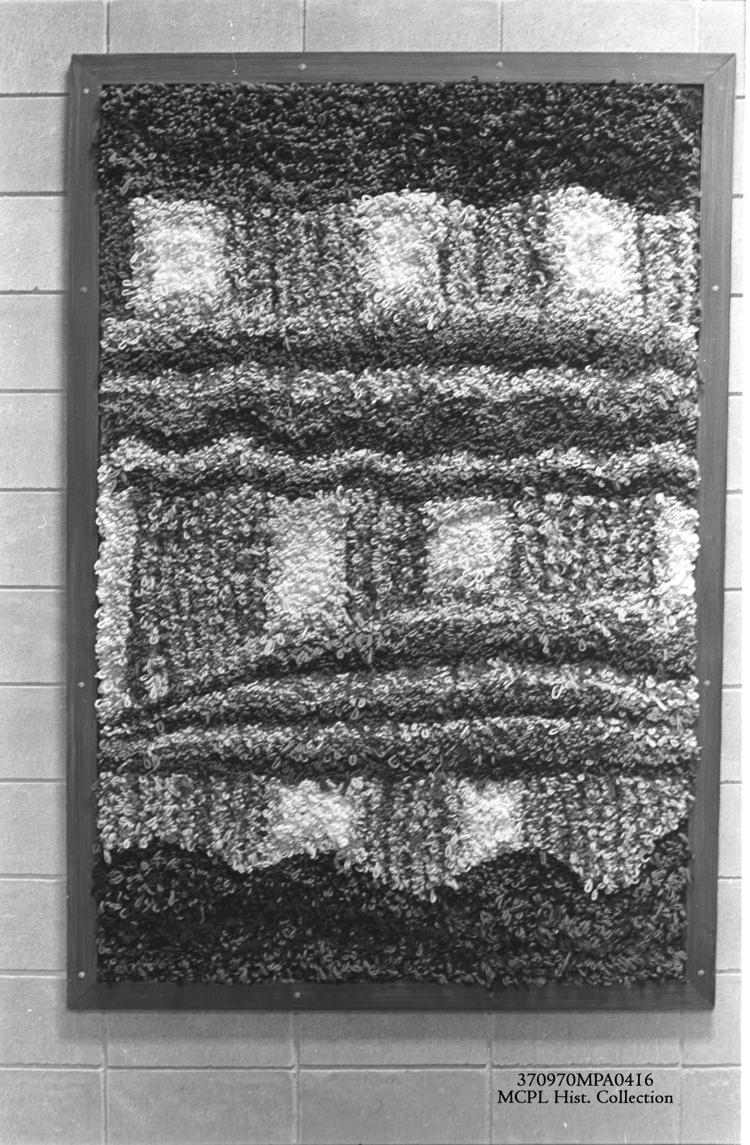 School bus in car wash.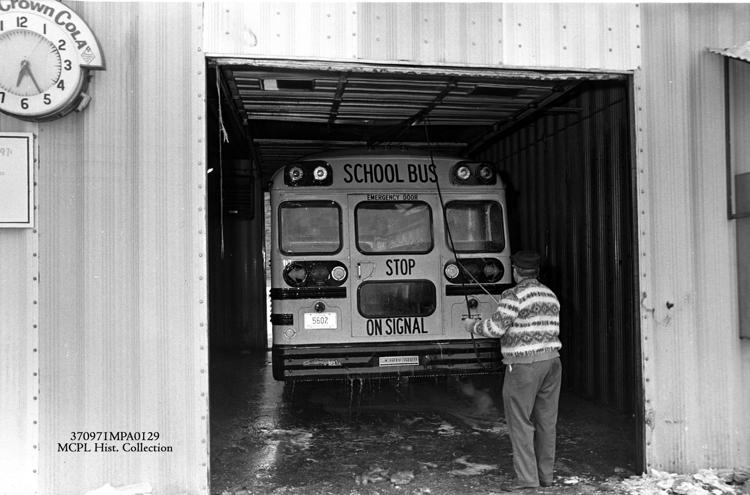 Kids jump rope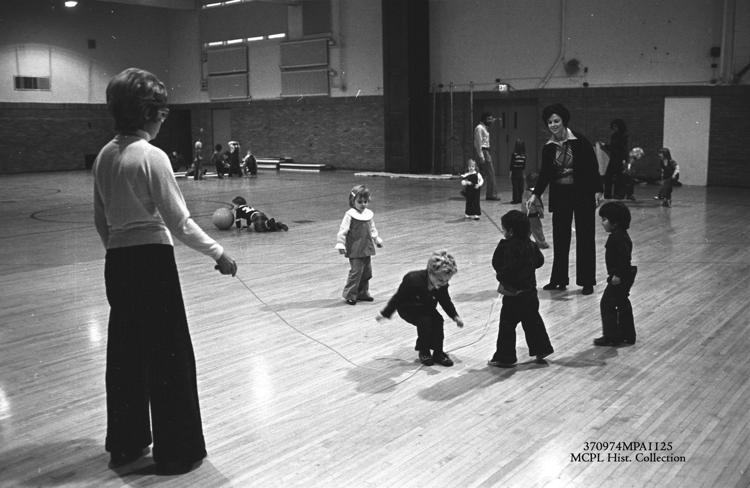 Roosevelt Elementary, kids make jelly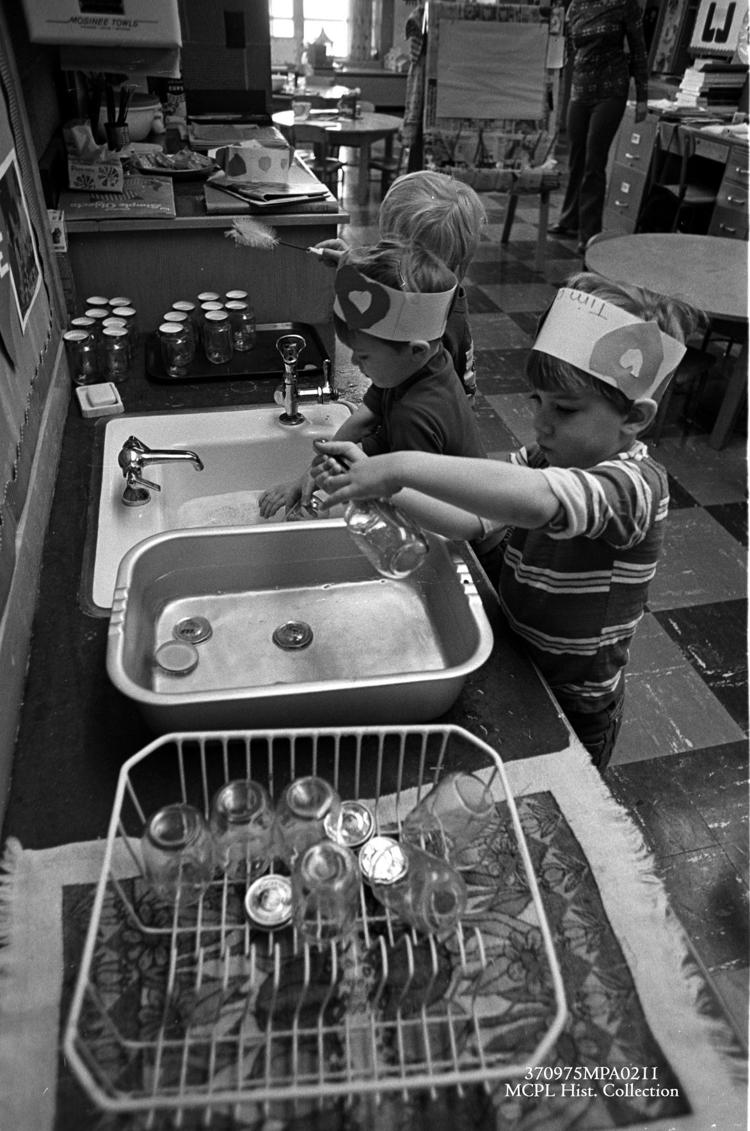 Tetherball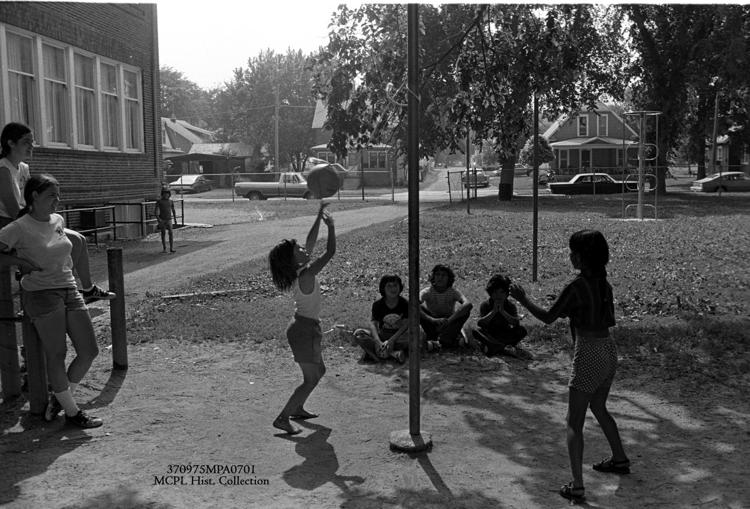 Madison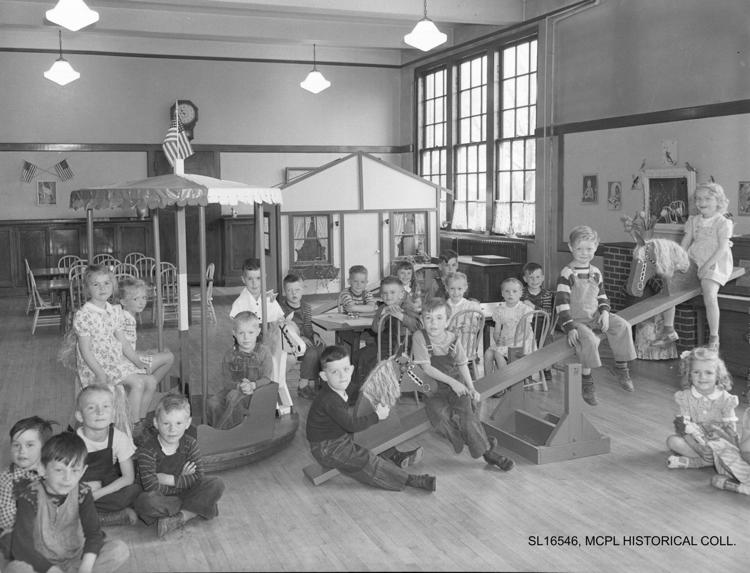 Madison 6th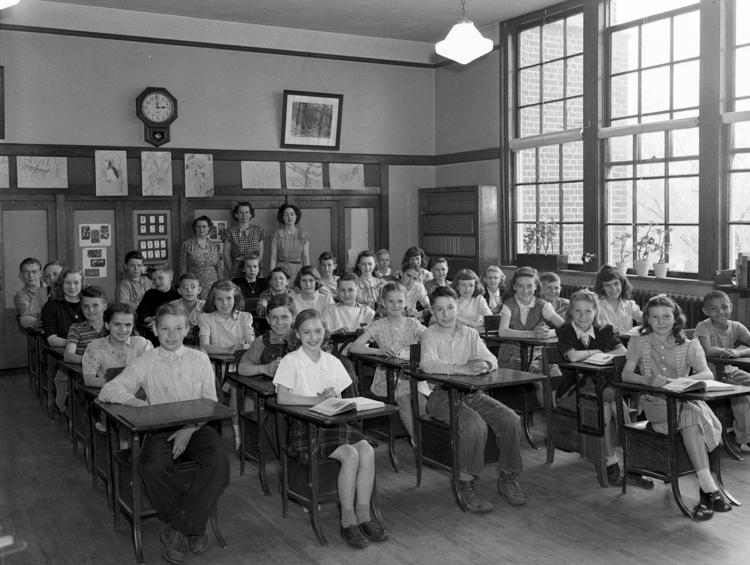 MCHS LIBRARY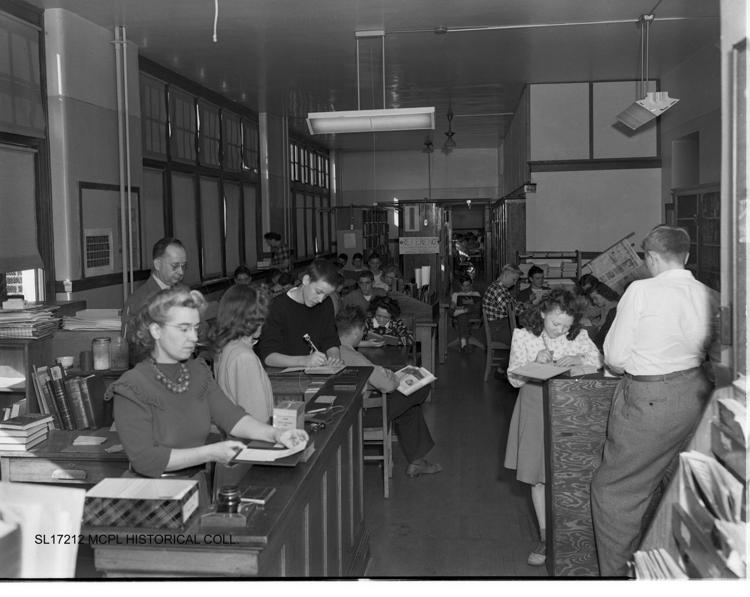 McKinley 1st grade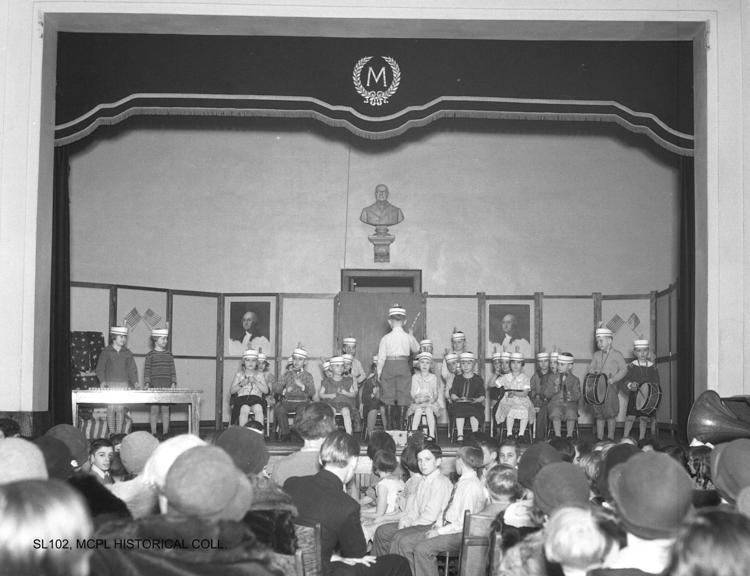 McKinley classroom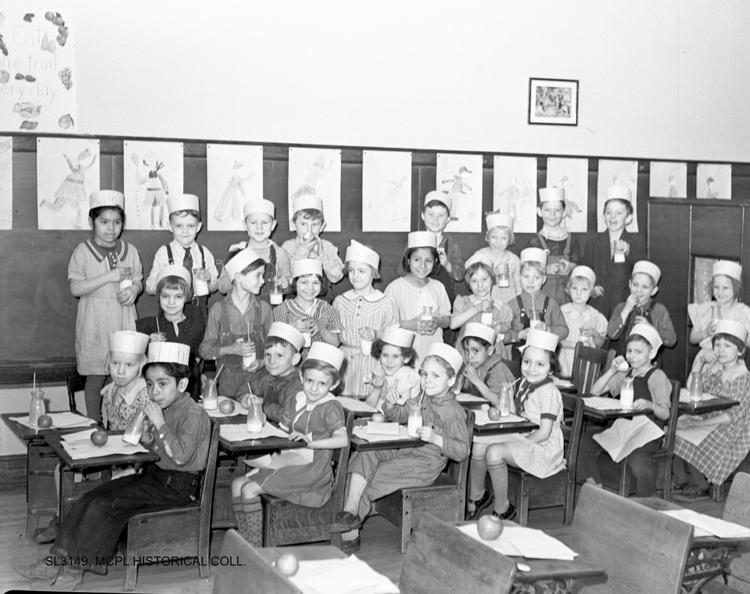 McKinley Play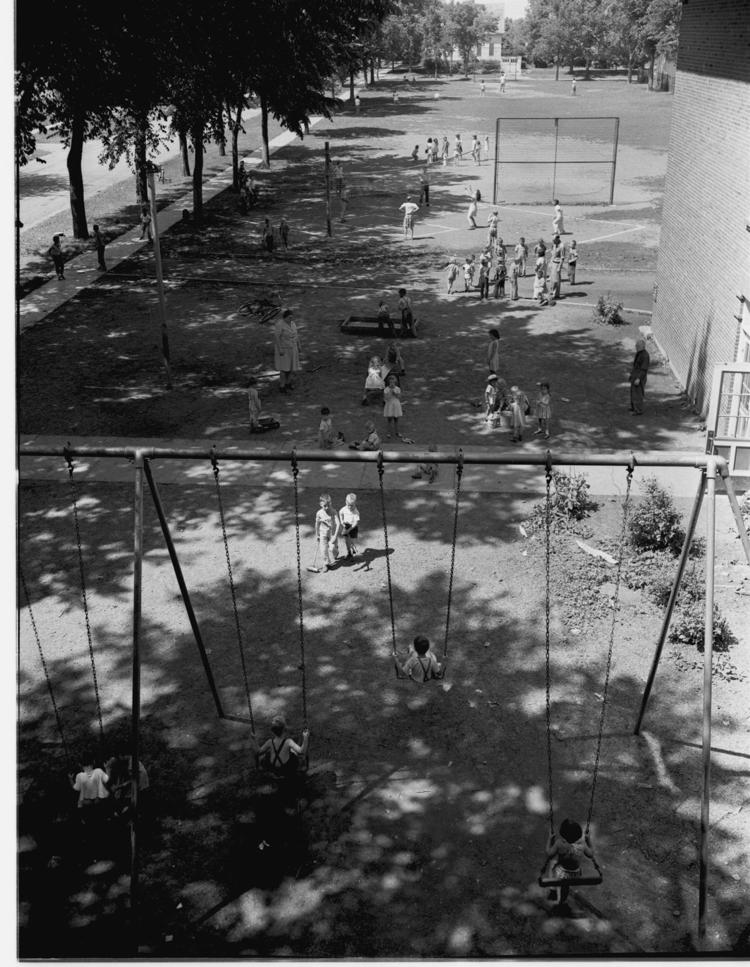 Playground2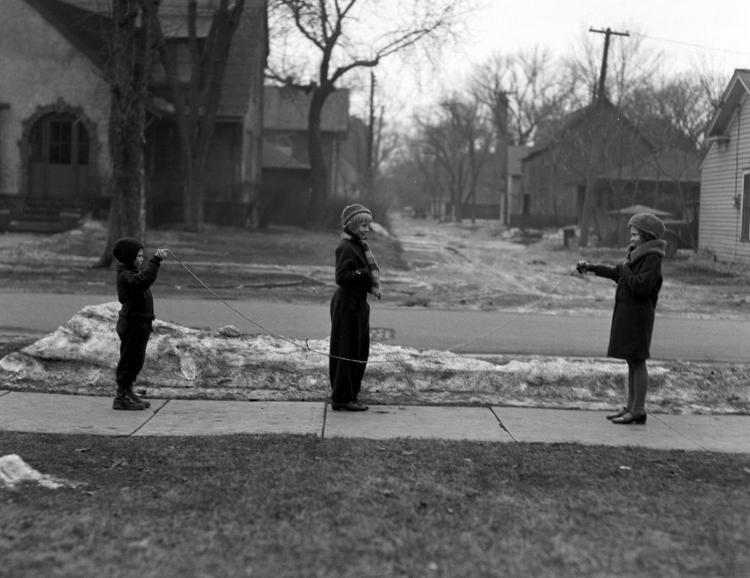 McKinley School child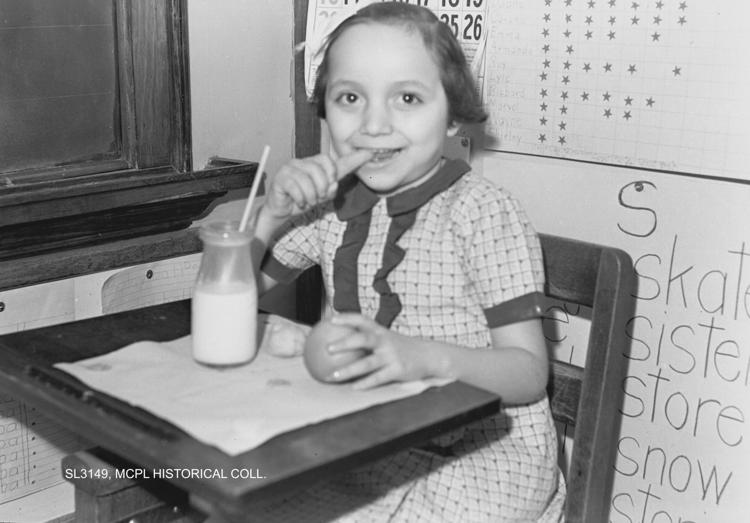 McKinley war stamps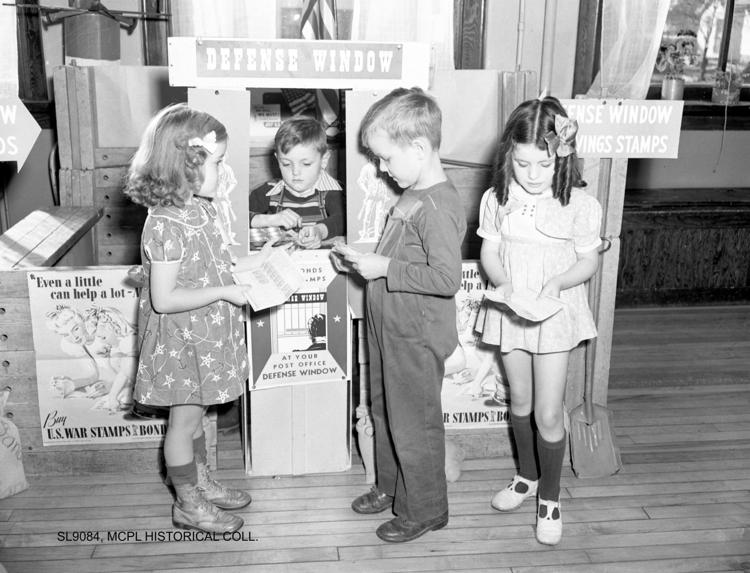 Monroe Cafe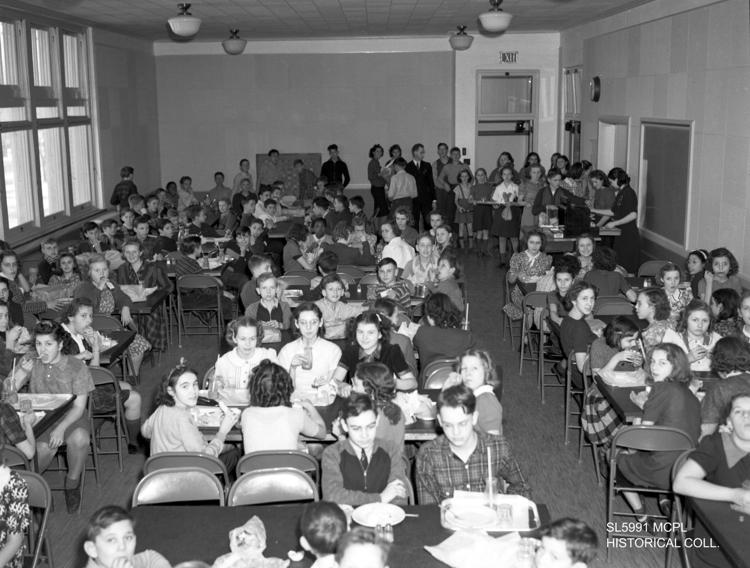 Monroe classroom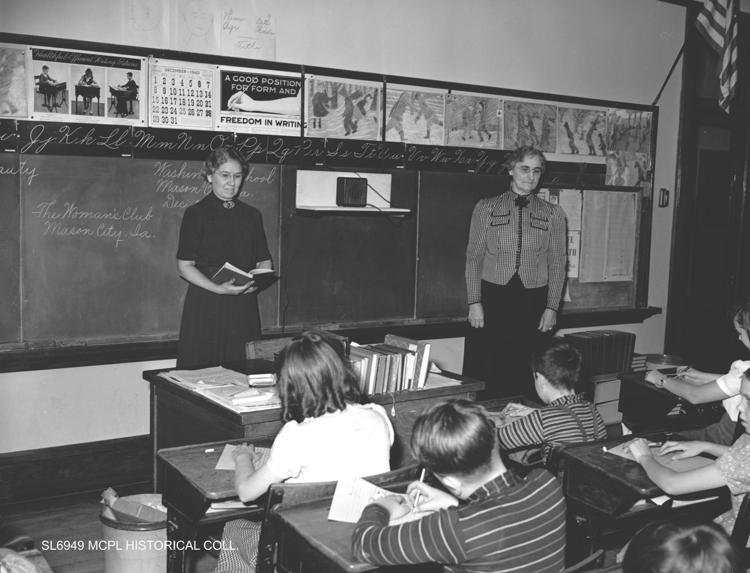 Monroe manual arts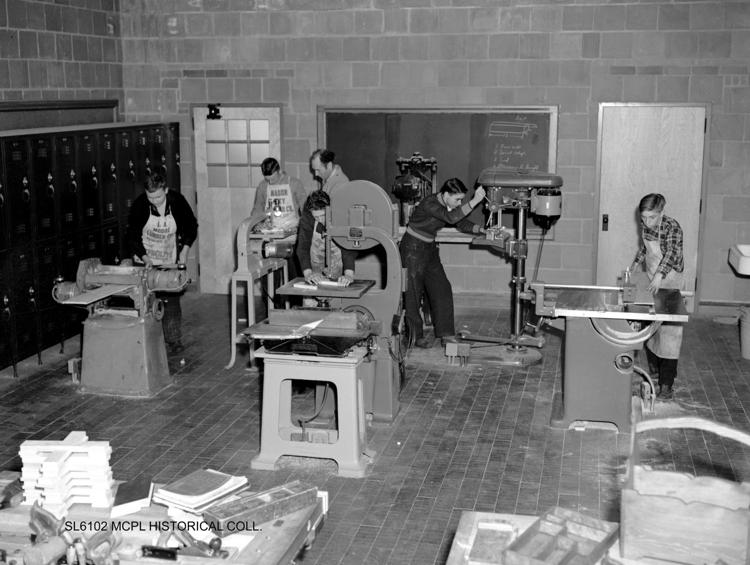 Monroe pool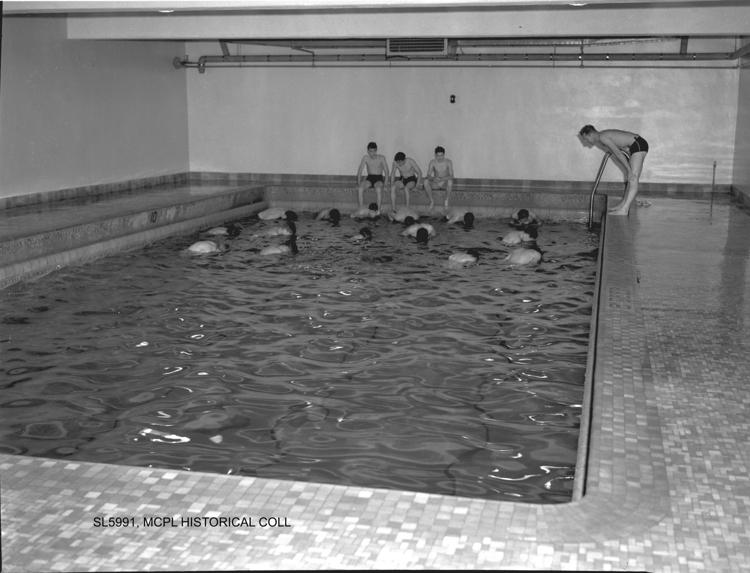 Monroe teacher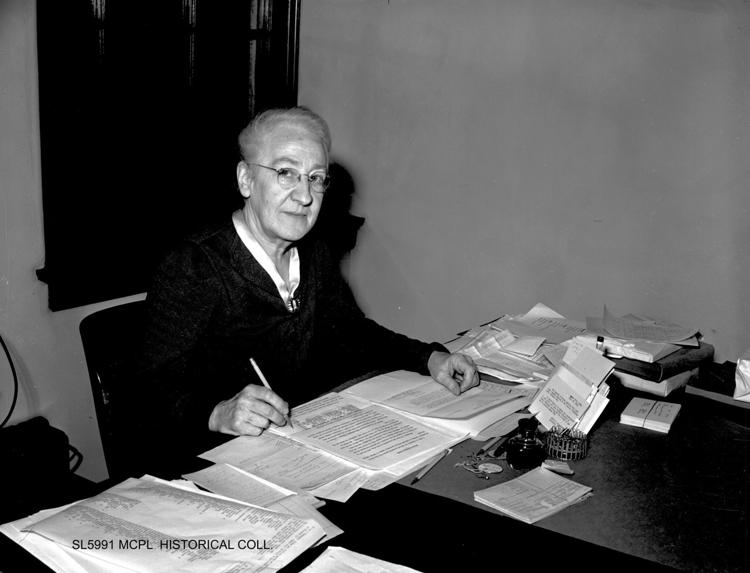 Playground Act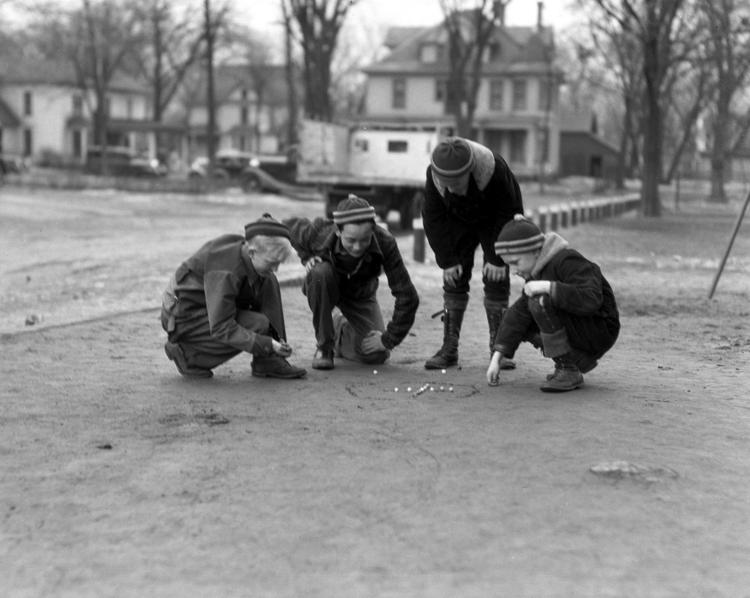 Safety Patrol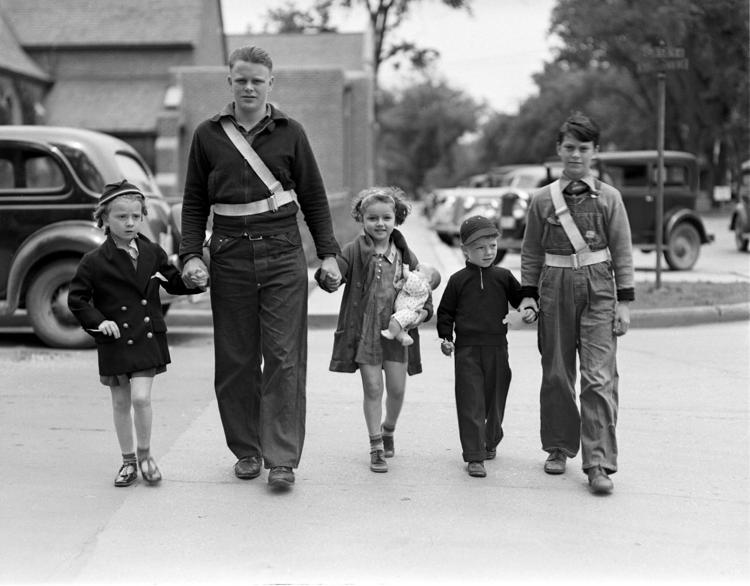 School board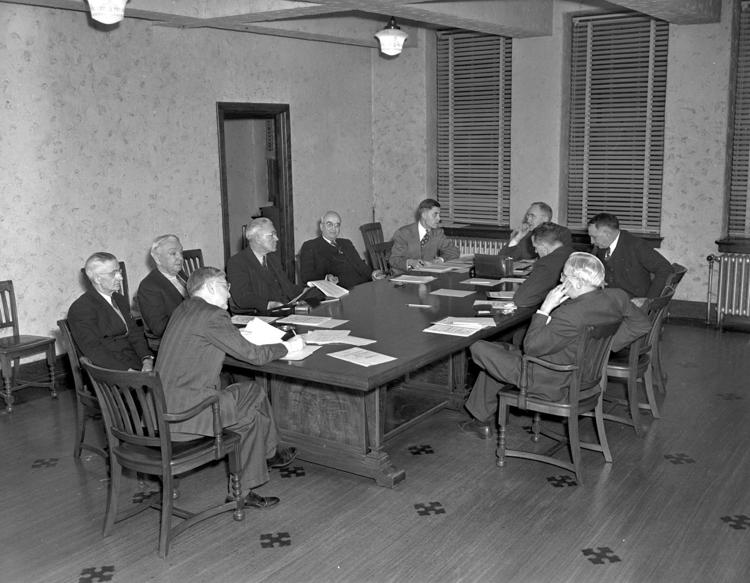 School nurse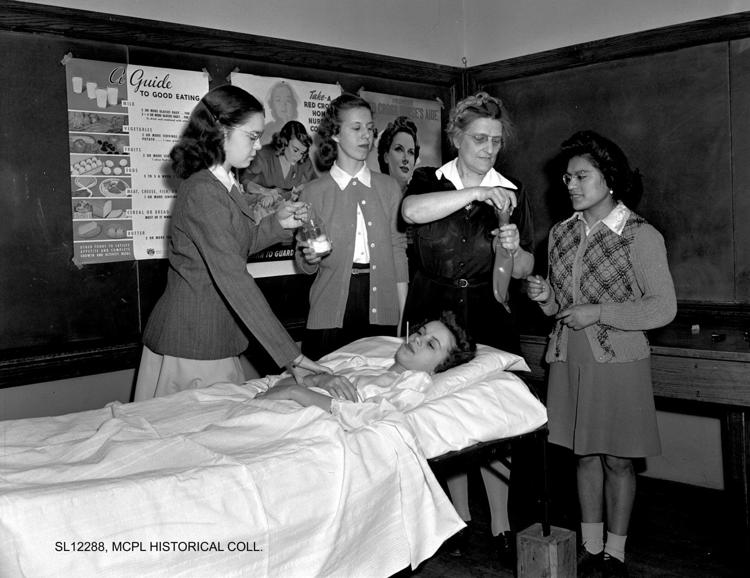 Sewing class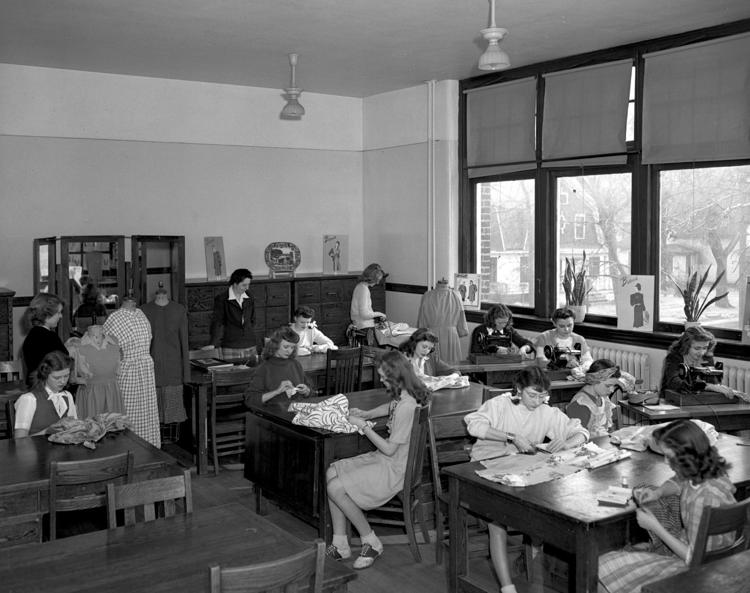 Vaccinations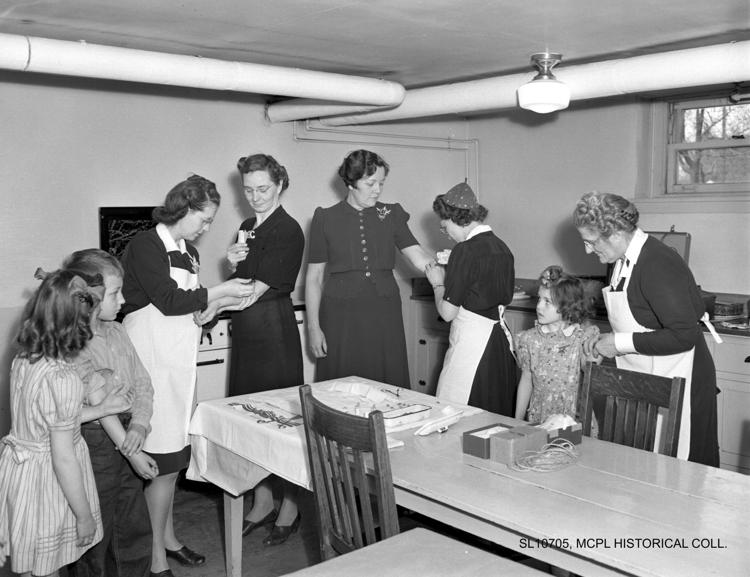 Grace Zaplatynsky can be reached at 641-421-0534.
Be the first to know
Get local news delivered to your inbox!