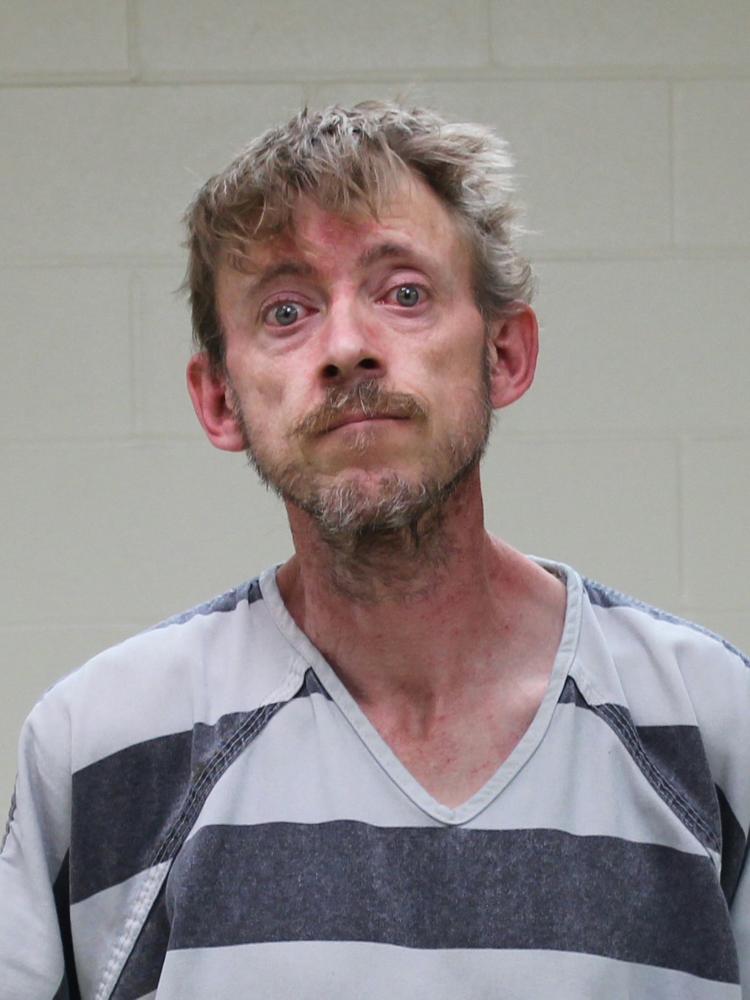 A Hampton man has wracked up a score of charges after leading law enforcement on a chase across Mason City and attempting to escape deputies by swimming across a popular fishing pit early Saturday morning. 
Around 1 a.m., a Cerro Gordo County Sheriff's Deputy attempted to pull over a vehicle driven by 44-year-old Troy Lewis Wiebke at the intersection of Fourth Street Southwest and South Pierce Avenue when Weibke drove away at a high speed, according to a press release.
A chase ensued throughout Mason City, ending with Wiebke losing control and crashing his vehicle after driving along the westbound railroad tracks immediately north of Lester Milligan Park near 15th Street Southwest.
Wiebke fled on foot, entering the water of Black Pit and attempting to swim away.
Deputies then had to rescue Wiebke by swimming out and pulling him back to shore. No one was injured.
Wiebke was arrested on nine separate charges: felony eluding, driving while barred, operating under the influence, driving under suspension, driving while revoked, failure to carry SR-22, possession of marijuana - third offense, possession of drug paraphernalia, and failure to appear in Floyd County, for which there was an open warrant.
Wiebke entered an initial plea of not guilty and a trial date has been set for Monday, Nov. 16, at 8 a.m. in Cerro Gordo County.
Those who come when called: North Iowa first responders
We never know how much we need them until they're called to duty. And that's the way first responders like it.
The Globe Gazette honored 10 first responders on Wednesday night, October 23, at Mason City Ford for their exceptional dedication to serving others. They were selected from nominations sent in by members of the public whose lives were touched by these first responders in their times of need.
The honorees, whose profiles are collected here, are law enforcement officers Ken Rodemeyer, Brian Koob and Dan Nelson; firefighters Scott Hagenson and Greg Nicholas Jr.; and EMTs Jamie Stanbrough, Deb Heidenwirth, Matthew Retz, Dave Luett and Jim Reed.
What a Globe Gazette News+ membership can do for you:
A deeper examination of local issues than you'll find anywhere else.
Two products in one – not everything that's in the print edition of the Globe Gazette is on our website, and not everything on our website is in the print edition.
Access to newspapers.com archives dating back two years.
The ability to carry your local news with you and receive alerts instantly as news unfolds.
Advertising that frequently gets you deals you won't find anywhere else.
Be the first to know
Get local news delivered to your inbox!