A trial by jury is something that, thanks to a seemingly endless stream of gritty cop dramas and true-crime TV, many associate with serious crimes. Next month, however (assuming jury cases resume), a Cerro Gordo County jury is slated to hear a case about a $15 parking ticket.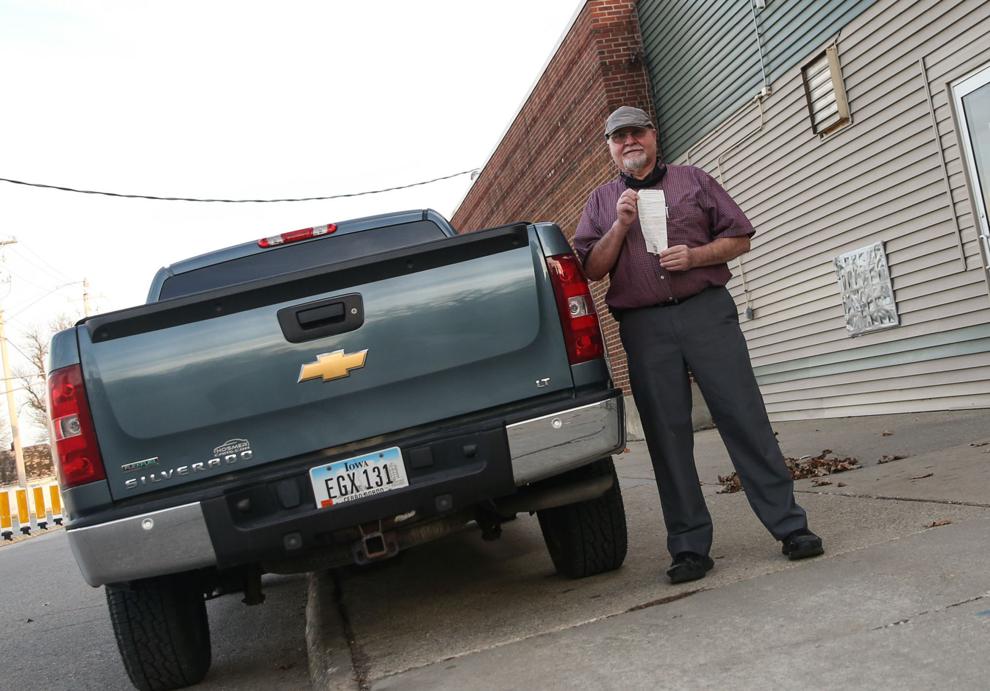 Pete Kiroff, of Mason City, received a ticket in August while parked in front of his well-known deli, Pete's Kitchen, located on Sixth Street Southwest. Kiroff said he parks his truck every day the same way he has for the last 34 years, with the passenger-side wheels up over the short curb that hugs the walkway.
The strip of sidewalk in front of Pete's Kitchen and the adjacent buildings, unlike neighboring structures, has no grassy right of way between it and the curb, making the paved walkway considerably wider than a standard sidewalk. That extra paved area, according to Kiroff, has been used for parking since he opened for business.
Last year, Kiroff said, he was paid a visit by David Houser of Mason City's parking enforcement, who warned Kiroff he could be ticketed.
"He said, 'You know, I could give you a ticket for that,'" he said of Houser.
Kiroff said he tried to explain to Houser that if people didn't park over the curb, because of the "quiet zone" median posts at the railroad crossing in front of his restaurant, the traffic lane on that stretch of road would become too narrow for other cars to safely pass through.
Houser came out and measured the street and went away, Kiroff said, with nothing more for a year.
MASON CITY | Work on Mason City's quiet zones should be completed by the end of the month, a…
A request for comment from Houser was redirected by Mason City Police Chief Jeff Brinkley to city attorney Randy Nielsen. However, Nielsen is out of the office until the end of November, according to an employee at his law office.
"I've never gotten a ticket before; no one's ever complained or said anything to me about parking here," said Kiroff. "I have parked this way since 1986. So do all my customers."
Kiroff has taken a number of photos in which cars can indeed be seen parked with two wheels over the curb, including a mail truck and a Cerro Gordo County Sheriff's Deputy vehicle.
Kiroff requested an administrative review of the ticket in early September. By the end of the month, he received the ruling that the ticket had been upheld. Kiroff said he didn't feel like he had been afforded an impartial review, which prompted him to file an appeal and take the matter before the courts.
Armed with a thick manila envelope full of detailed documentation and over 20 photos, Kiroff met with an attorney who took his case, and because of the arguments put forth by Kiroff, suggested they push for a jury trial.
The decision to fight the ticket came not just from a place of principle for Kiroff, but also a concern for the safety of his customers. He pointed out that the narrow roadway in front of the restaurant makes it difficult for wider vehicles to pass through, noting a 2018 incident in which a city transit bus swiped the side of a car belonging to one of Kiroff's customers, taking off the side mirror.
Mason City Administrator Aaron Burnett confirmed the collision took place.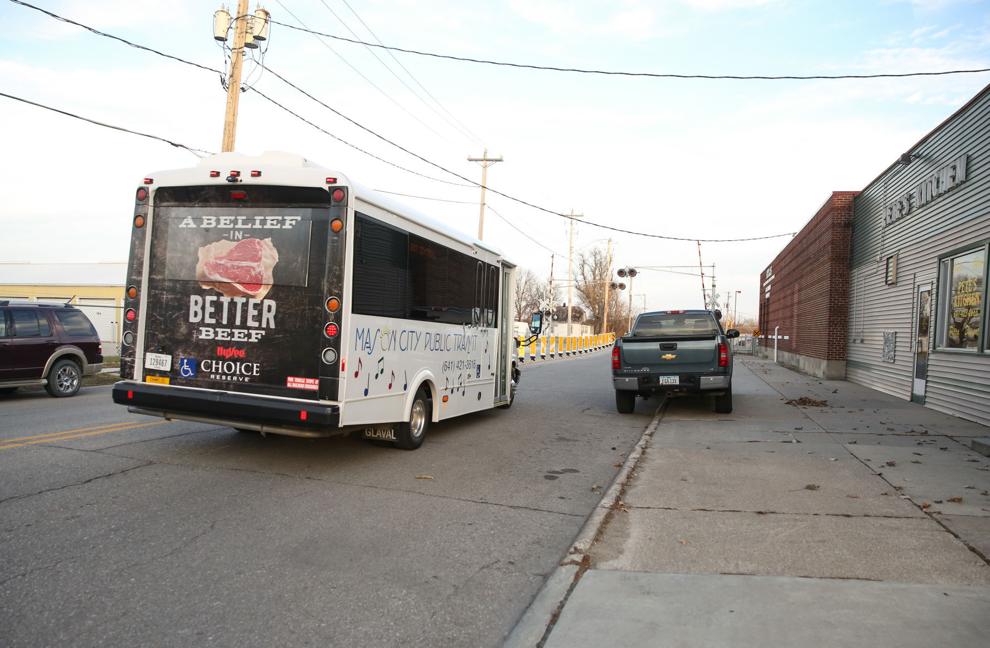 "Parking over the curb violates city code," Kiroff acknowledged. "But parking illegally gives customers more room to open their doors and get out safely." While there is parking around the corner along side street, South Van Buren Avenue, Kiroff worries that would create its own set of problems, congesting the mainly residential street and creating hazardous obstacles for both drivers and his customers, come the winter months.
To take precautions, Mason City's Sports Page is closing until further notice because of employee concerns. 
Overall, Kiroff hopes for a ruling that would allow easy access to his building without risking any more accidents. He said he'd be happy if the city created a variance in the law, making it legal to park partially on the sidewalk, or if they reconstructed the outer portion of the walkway, moving the curb closer to the building.
"Or if they just leave me alone so I can continue to park right here," Kiroff laughed. "Safety should be [the city's] main concern, not that it violates a city parking code."
Kiroff's trial is scheduled to begin at 9 a.m. on Friday, Dec. 4.
What a Globe Gazette News+ membership can do for you:
A deeper examination of local issues than you'll find anywhere else.
Two products in one – not everything that's in the print edition of the Globe Gazette is on our website, and not everything on our website is in the print edition.
Access to newspapers.com archives dating back two years.
The ability to carry your local news with you and receive alerts instantly as news unfolds.
Advertising that frequently gets you deals you won't find anywhere else.