In the last available count from the Iowa Department of Public Health, there were 16 total confirmed cases. Fourteen of those were from Johnson County and related to a cruise ship. One confirmed in Carroll County also involved the cruise ship while a confirmed case in Pottawattamie involved an individual who had recently been to California. 
With the newest dispatch, there is now a new confirmed case in Harrison County, which brings the total to 17. However that number is now more difficult to fully contextualize because the number of tests pending and negative is no longer available.
"As of today, IDPH will focus on reporting positive test results, which are required by law to be reported to the department," the change to the results page read.
Thursday, in Cerro Gordo County, the local call center announced that it would be open for COVID-19 questions at 8 a.m and be open until 4:30 p.m. Monday through Friday. 
As the press release announcing the info points out, the Iowa Department of Public Health recommended that Iowans returning from countries affected by COVID-19 "voluntarily self-isolate for 14 days following their return." 
The release also directs people to a list of what can be done to prepare on the Cerro Gordo County Department of Public Health website at www.cghealth.com. Among other things, people are asked to avoid contact with people suffering from respiratory infections, check in with employers about sick leave and telework options if there's a need to stay home and wash hands frequently and for 20 seconds at a time. 
What a Globe Gazette News+ membership can do for you:
A deeper examination of local issues than you'll find anywhere else.
Two products in one – not everything that's in the print edition of the Globe Gazette is on our website, and not everything on our website is in the print edition.
Access to newspapers.com archives dating back two years.
The ability to carry your local news with you and receive alerts instantly as news unfolds.
Advertising that frequently gets you deals you won't find anywhere else.
From the archives: Epidemics of the past
May 7, 1963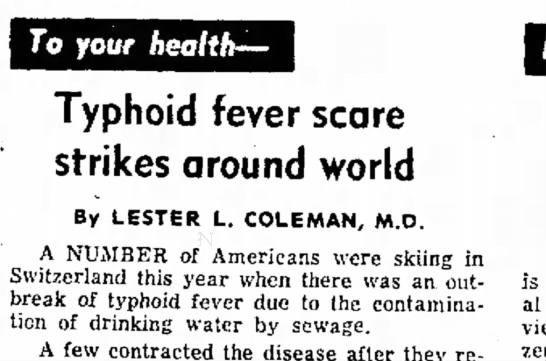 April 12, 1955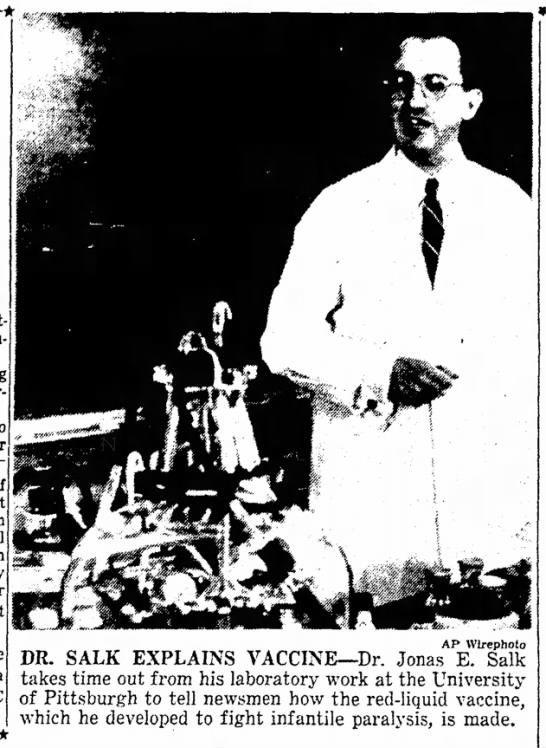 May 1, 1937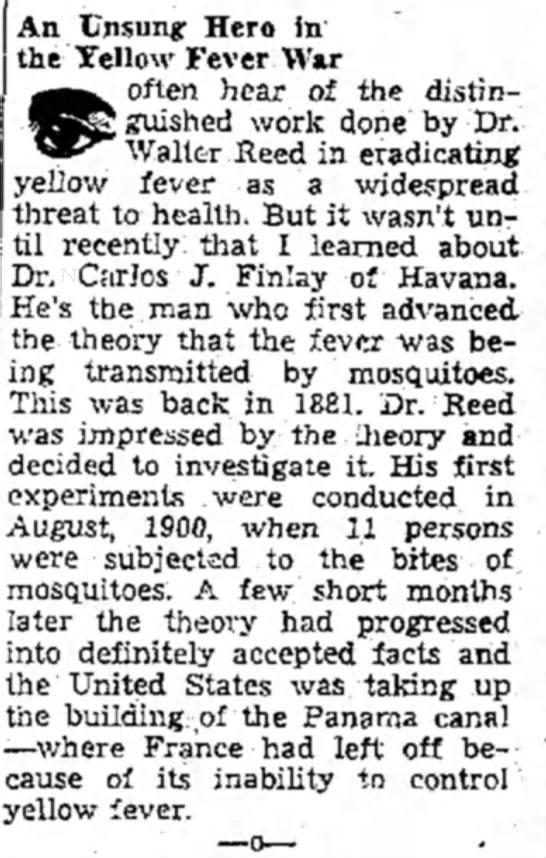 Jan. 17, 2007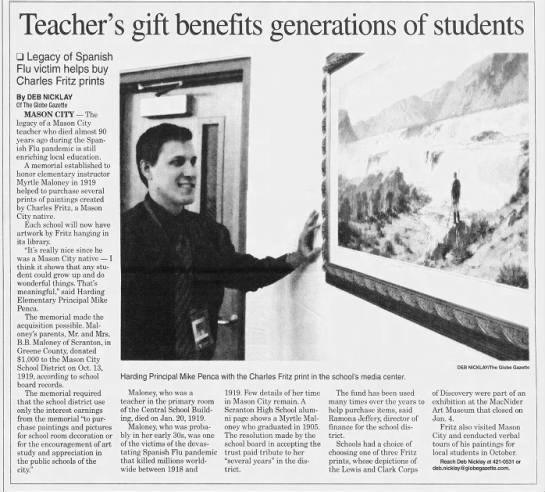 Sept. 2, 1941

May 3, 1998

May 4, 1955

Aug. 6, 1989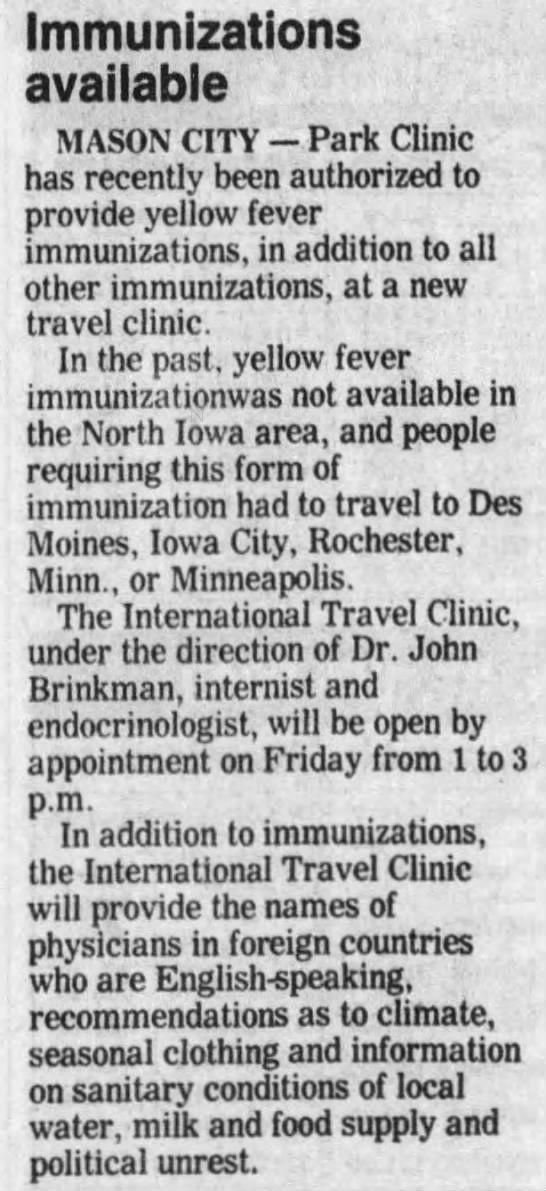 May 7, 1963

Nov. 7, 1961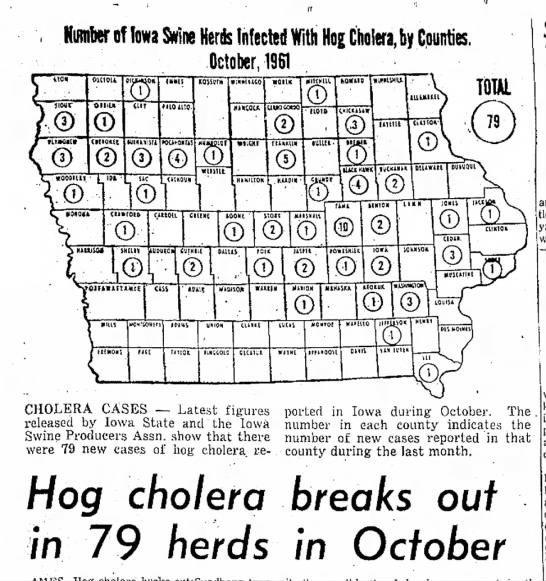 Jan. 9, 1953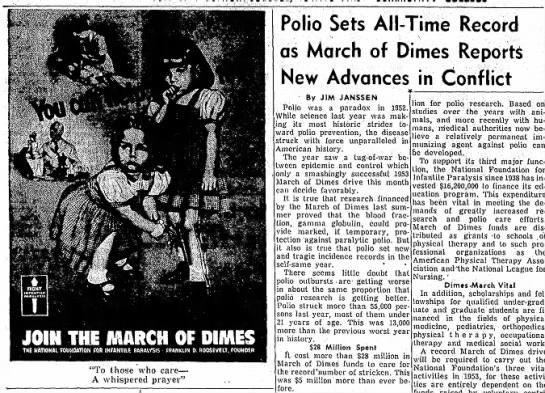 Nov. 9, 1942: Smallpox

Apr. 11, 1967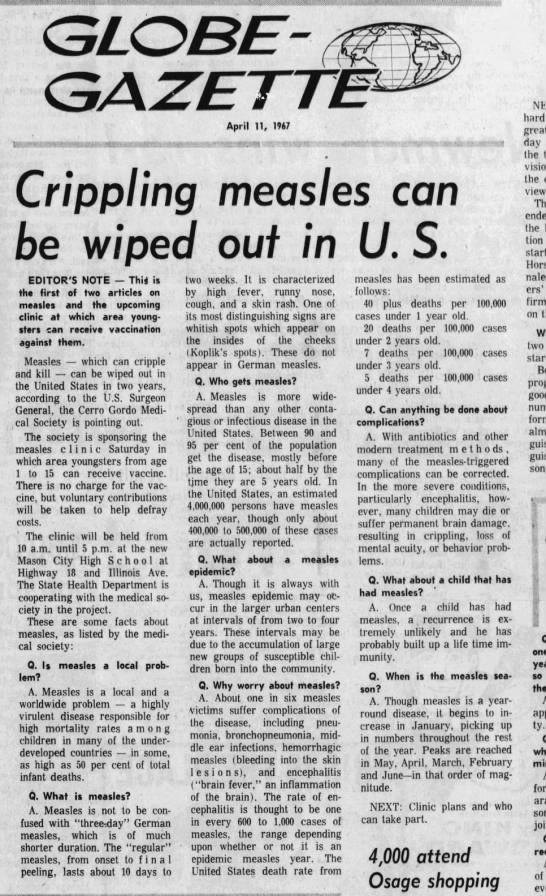 April 12, 1955

Nov. 18, 1999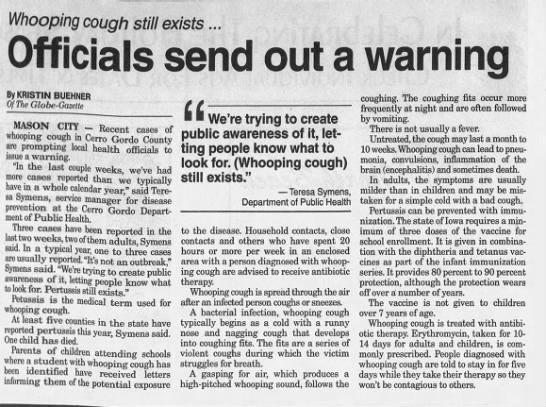 Aug. 19, 1970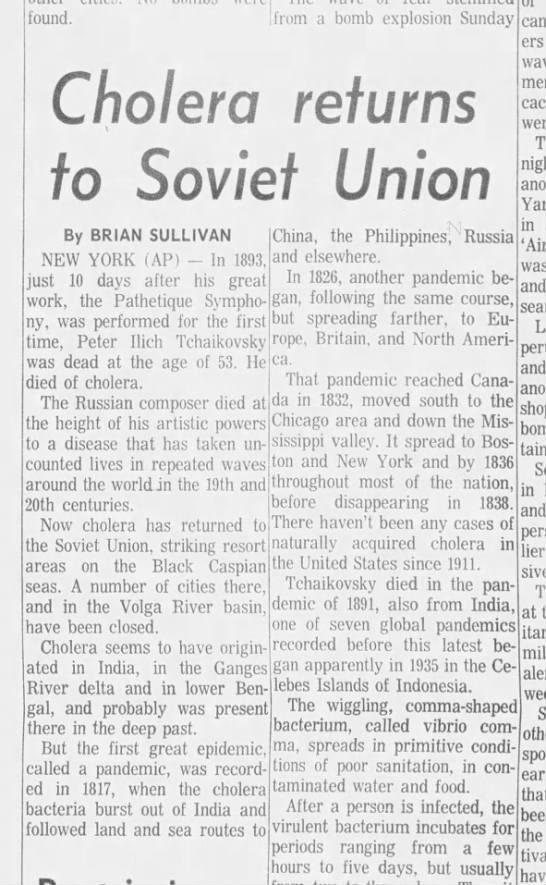 Feb. 19, 1959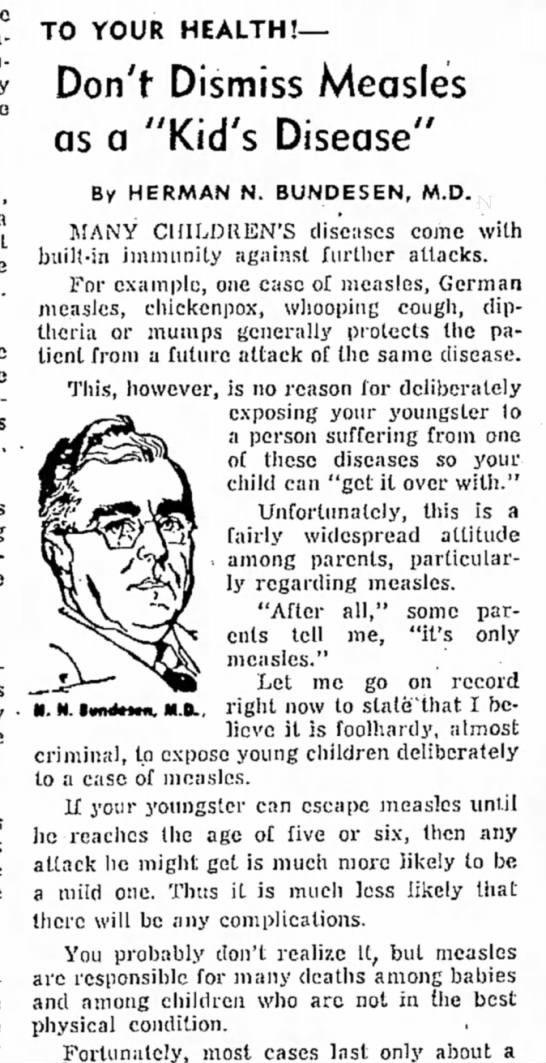 Oct. 19, 1929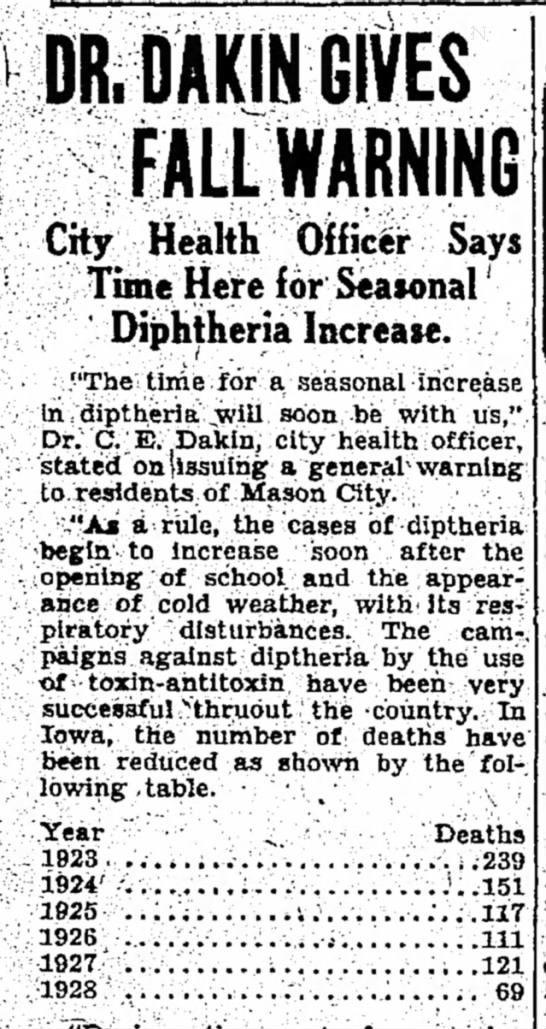 Aug. 23, 1938

Feb. 24, 1937

July 24, 1933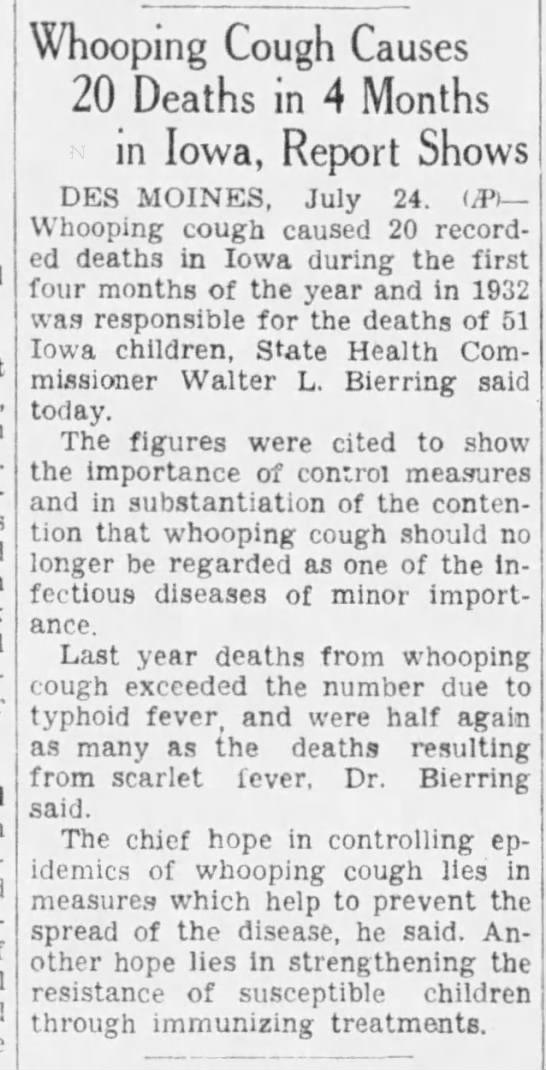 Oct. 30, 1939

Jan. 25, 1930

July 26, 1930

Jan. 28, 1956

Feb. 28, 1963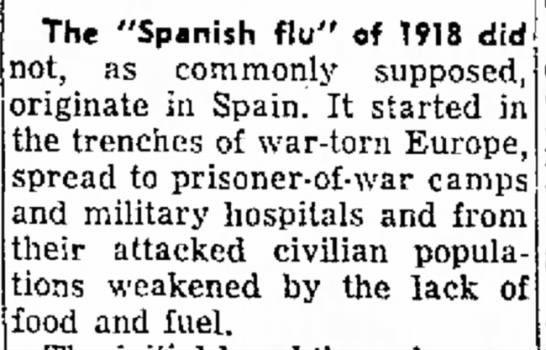 Apr. 27, 1962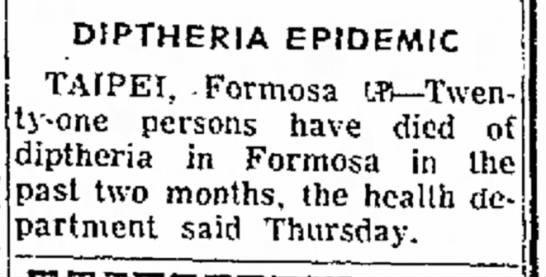 Jan. 28, 1956

Jan. 28, 1989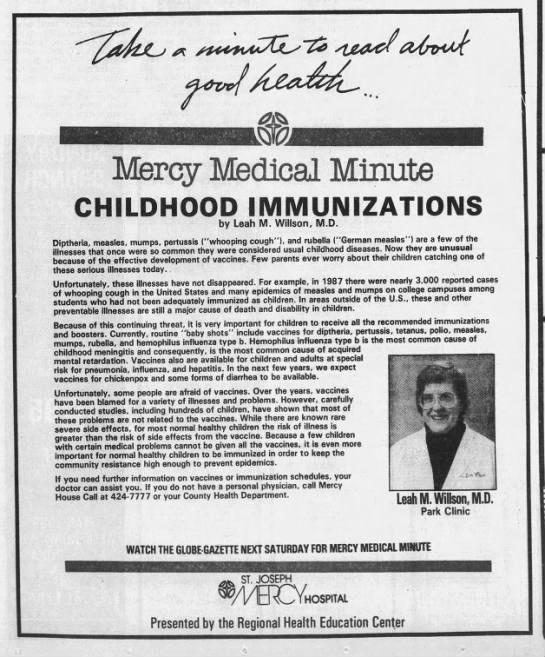 Jan. 28, 2003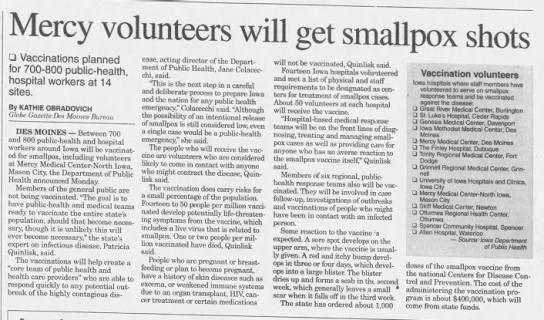 Aug. 31, 1937

Reach Reporter Jared McNett at 641-421-0527. Follow him on Twitter and Instagram at @TwoHeadedBoy98.