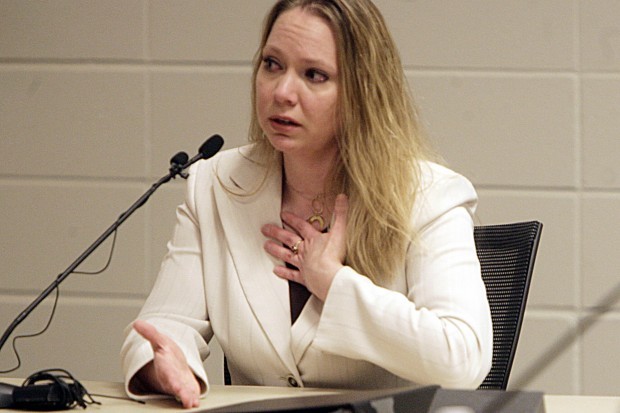 MASON CITY — The Mason City Civil Service Commission upheld the firing of police officer Maria Ohl because she violated five Police Department regulations, according to the commission's written report.
Ohl was terminated Aug. 4 but appealed to the commission to reinstate her.
The commission heard testimony on Sept. 13 and Sept. 16 and voted unanimously on Sept. 16 to uphold the termination.
A written summary of the hearing and the commission's decision was released this week.
You have free articles remaining.
Ohl allegedly had received information regarding the 1995 disappearance of KIMT-TV morning anchor Jodi Huisentruit but did not handle it properly, according to Police Chief Michael Lashbrook.
She subsequently implicated several officers in the disappearance and possible cover-up.
In its written summary, the commission said it determined Ohl neglected her duty as an officer by not documenting possible evidence and that by that action, she interfered with an investigation.
It also ruled she failed to properly secure police records and misused mobile audio/video recording equipment.
The commission concluded, "Because the commission finds that a violation of these rules serves as substantial evidence to support the termination, it makes no findings as to Ohl's fitness for duty or alleged violations of rules relating to insubordination.
Commissioners hearing the case were Matt Dodge, Dan Conway and chairman Mike Svejda.