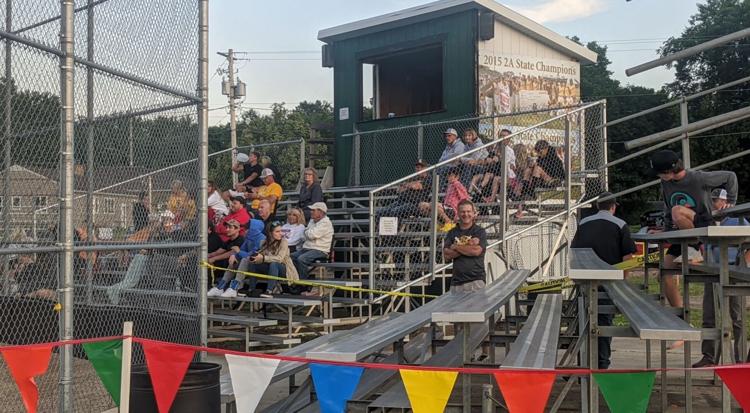 The Clear Lake Community School District will strongly encourage spectators to wear face coverings or masks during its athletic events this fall.
That's what the Clear Lake Board of Education decided Tuesday evening during its meeting.
"We have to send a message that says we are strongly, strongly, strongly going to encourage people to comply with what we've requested just for the sake of people's health and being respectful of other people because we're not going to be able to social distance at a football game or a volleyball match or even cross-country for that matter," said Dale Ludwig, Clear Lake High School assistant principal and athletic director.
The school board's decision came nearly two weeks after it approved the district's return-to-learn plan, which requires masks be worn by all students and staff when social distancing isn't possible.
The district has used some of the funds it received from the coronavirus relief bill to purchase two masks for every student and staff member to keep.
In July, the Iowa High School Athletic Association and the Iowa Girls High School Athletic Union announced the fall sports season would proceed as scheduled amid the COVID-19 pandemic.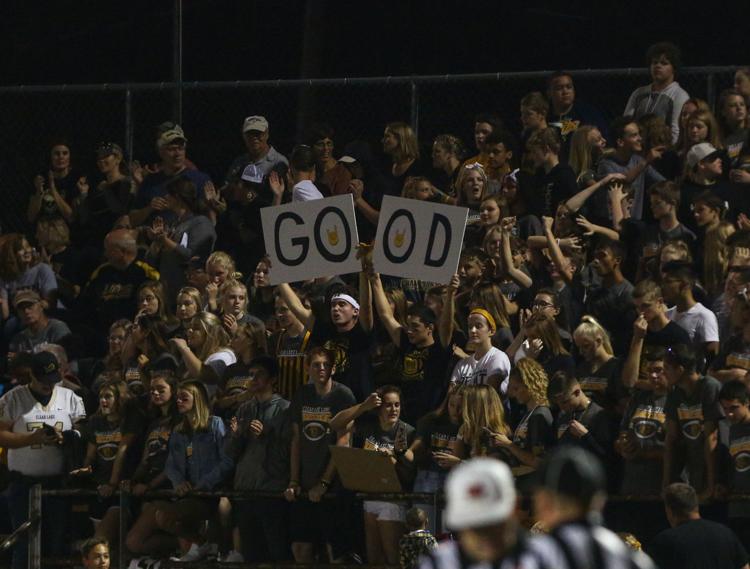 High school football, volleyball, cross-country, boys Class 4A golf and girls swimming seasons began Monday, with competition set to begin for boys golf on Wednesday and Aug. 24 for all other sports.
The IHSAA and IGHSAU released their COVID-19 guidelines for athletes, coaches and spectators ahead of the athletic season.
The guidance recommends schools implement spectator protocols following Centers for Disease Control and Prevention and local department of health guidelines related to gathering sizes and social distancing.
Spectators are encouraged to social distance from others, and schools are asked to share frequent reminders throughout the events.
As far as masks go, IHSAA and IGHSAU said schools, like businesses, may require spectators wear them.
The North Central Conference athletic directors voted earlier this month to require masks for indoor sporting events for this school year, but superintendents decided Tuesday that it should be a local school board decision, Clear Lake Superintendent Doug Gee told the school board.
"I really would like to require them indoors because we are as a school, but outdoors I think would be a nightmare to try and enforce, but if we want to be consistent and say it's highly recommended but not required, then I'm fine with that," he said.
The Clear Lake school board had a 20-minute discussion about whether the district should require spectators wear masks at indoor and outdoor athletic activities and if it decided to require them, how it'd be enforced.
School board member Mike Moeller said he was most concerned about the spread of COVID-19 among spectators during indoor events and suggested the district examine reserving sections of the gym for individuals who choose to wear masks.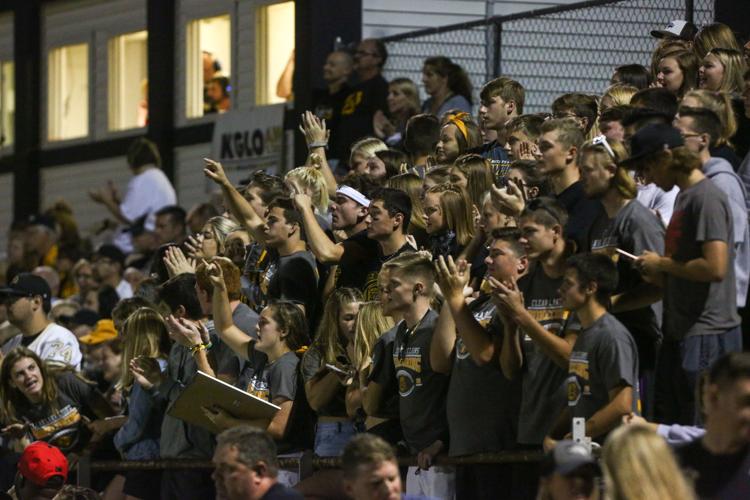 The enforcement was the biggest sticking point for staff and school board members.
"In my opinion, all you can do is ask them and post signage and make people aware," Ludwig said. "My feeling is if you require something, if they don't (comply), then you have to deal with it, and if you don't deal with it, then don't require it."
Gee said he will work with Ludwig and High School Principal Chris Murphy to prepare signage and other materials encouraging spectators to wear masks based on the board's conversation.
"The bottom line is if we screw this up as adults, then the kids aren't going to get to play," Ludwig said.
Several other school boards across North Iowa have also decided whether they will require spectators to wear masks during their athletic events this fall, while others are expecting a decision yet this month.
The school boards at CAL and Hampton-Dumont, which is in the North Central Conference with Clear Lake, voted Monday to require masks on school grounds.
CAL and Hampton-Dumont Superintendent Todd Lettow said the school boards will revisit the topic Monday after the superintendents' call, when the North Central Conference athletic directors' recommendation wasn't approved conference wide.
Barb Schwamman, Osage and Riceville superintendent, said at both districts students and staff will be asked to wear masks when social distancing isn't possible during school.
As far as athletic events, the school boards haven't made a decision yet, but both are scheduled to meet next week.
Schwamman said wearing masks while attending indoor fall sports when social distancing isn't possible "makes good sense," especially if it's the building policy, but outdoor sports is tougher to enforce.
Michael Crozier, superintendent of Northwood-Kensett and St. Ansgar schools, said both districts will require spectators to wear masks at indoor events as students will be wearing them during school.
The Belmond-Klemme school district is requiring face coverings for all students, faculty, staff and visitors within its buildings, Belmond-Klemme Superintendent Dan Frazier said, but the school board hasn't decided on masks for athletic events.
He said the school board will discuss the issue at its meeting on Thursday, Aug. 20.
Garner-Hayfield-Ventura schools are giving parents of students in preschool through third grade discretion on whether their children wear face coverings during school, while highly recommending they be worn by students in fourth through 12th grade, GHV Superintendent Tyler Williams said.
Williams said he is working with the district's athletic director on whether spectators will be required to wear masks, but no decision has been made.
West Hancock Superintendent Wayne Kronemann said the school board will discuss the topic on Monday during its monthly board meeting.
West Hancock is returning to 100% on-site learning on Aug. 24, and as of the school board's July return-to-learn decision, masks won't be required for students or staff.
Ludwig said area athletic directors will create a spreadsheet to share within their districts so athletes, coaches and spectators know the expectations when they play at another school this year.
Ashley Stewart covers Clear Lake and arts and entertainment in North Iowa for the Globe Gazette. You can reach her at ashley.stewart@globegazette.com or by phone at 641-421-0533. Follow Ashley on Twitter at GGastewart.
Be the first to know
Get local news delivered to your inbox!