The Clear Lake Community School District has spent almost all of its coronavirus relief bill funding.
That's what Superintendent Doug Gee told the Clear Lake Board of Education at a recent board meeting.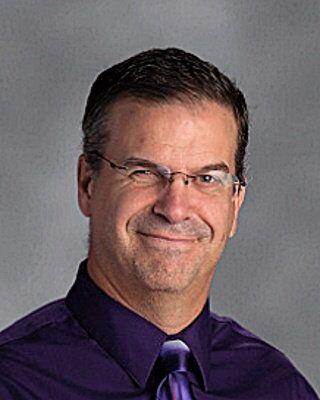 The district received $95,992 from the Elementary and Secondary School Emergency Relief Fund and about $62,800 from the Governor's Emergency Education Relief Fund to support its students and staff in the midst of the COVID-19 pandemic.
Both funds are part of the U.S. government's $2.2 trillion economic relief package passed by Congress and signed into law by President Donald Trump in late March to help businesses, families and individuals impacted by the coronavirus.
The Elementary and Secondary School Emergency Relief, or ESSER, funds were provided to mitigate the effects of the coronavirus pandemic on elementary and secondary schools since spring.
The district has used its allocation for technology, preparedness, health and safety and payroll.
More specifically, it paid for a Seesaw and Zoom subscriptions, both of which will be used by teachers to educate students remotely, Gee said.
The school board decided in July to return to on-site learning on Aug. 24. Families do have the option to voluntarily learn from home if they so choose.
Other portions of the ESSER funds have been used on ordering additional sanitization and cleaning supplies, purchasing face coverings for students and staff, summer transportation costs for meal delivery and salaries, Gee said.
In June, Gov. Kim Reynolds and the Iowa Department of Education announced the state received $26.2 million in Governor's Emergency Education Relief, or GEER, funds to ensure education continues for students impacted by the pandemic.
The GEER fund allowed governors to determine how to best meet the needs of students in public and non-public schools, post-secondary institutions and other education-related organizations.
Iowa's GEER application was focused on providing and expanding broadband access and improving access to technology in other ways, according to the state department of education.
The money can be used to lease WiFi hot spots, provide a discount on broadband internet service or loan devices to qualifying households, said Alyssa Pfeffer, district business manager and board secretary.
Gee said Clear Lake is in a unique situation with CL Tel because it has worked with the district to make sure all students and staff are connected to the internet; however, the GEER funding will help it purchase microphones and cameras to improve the virtual learning experience.
He said the district also updated some of its Chromebooks.
Pfeffer calculated Clear Lake schools saved about $67,000 from March through May not having to pay substitute paras, teachers and more due to the district's switch to virtual learning because of the coronavirus.
Gee said the district also saved money by not having transportation costs from the spring activities season but added it will likely spend what it saved and more this school year on substitutes.
More state and federal coronavirus relief funding is in the works, he said.
Ashley Stewart covers Clear Lake and arts and entertainment in North Iowa for the Globe Gazette. You can reach her at ashley.stewart@globegazette.com or by phone at 641-421-0533. Follow Ashley on Twitter at GGastewart.
Be the first to know
Get local news delivered to your inbox!