Students will be back in the classroom full-time in Clear Lake this fall.
The Board of Education met in a special session on Wednesday and approved return-to-learn plans that require in-person learning.
The board also approved a motion stating that the district will continue to work and update the plan, per local health department guidance.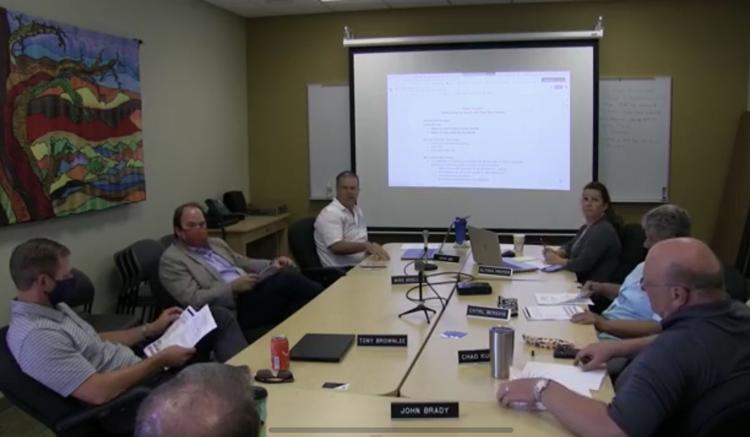 "My recommendation is to go back on-site 100 percent for a couple reasons," Superintendent Doug Gee said. "One, we can't get to the 50 percent on-site learning and still social distance in a hybrid. Even if we went to the hybrid and kids went every other day, we're not going to be able to get to the six-foot social distance in our classrooms."
Gov. Kim Reynolds ordered that 50 percent of instruction must happen face-to-face this fall, which Gee said he took into consideration. Families do have the option to voluntarily learn from home if they so choose.
The board discussed whether face masks should be required. Some board members had concerns with the language of requiring masks.
"I think it's going to be difficult to have masks on pre-school through second grade, because they're going to be snotting through the masks within an hour," said board member Dr. John Brady.
Ultimately the board approved the plan, which will require face masks for all students and faculty when social distancing isn't possible. Gee said at the meeting that the district purchased two face masks for every student and staff member to keep.
Gee sent out a survey after the district's July 14 meeting asking parents about what they are hoping to see in the plan. Nearly half of parents -- 49.4 percent -- say they want their kids returning face-to-face. Those who want to see some type of hybrid plan, made up 29 percent, while 20.1 percent want schooling to be done strictly online.
Based off the survey numbers, close to 80 percent of the district's families prefer the kids to come back to school in-person in some shape or form. Gee also used that in deciding what he recommended in the plan.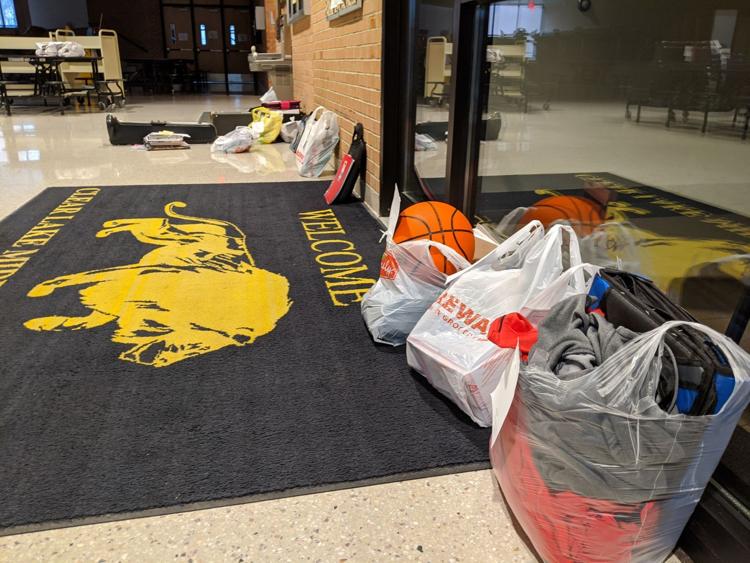 "What I would want the parents to know from the standpoint of where we're at is that we're going to try our very best to do this and continue to try work on the safety of the kids," Gee said.
A major talking point discussed at the meeting was what recommendations and requirements there are if students and faculty test positive, have symptoms, or come in contact with someone who has tested positive. Gee says that the district, along with many others across the state, are waiting for guidance from the Iowa Department of Public Health and local health departments.
If a student attends class from home, the district secured a Zoom membership so that students can effectively log into class and listen like they are there.
Block scheduling is being looked into currently by the district.
The district is planning on making many accommodations for students for safety reasons. Desks and tables in classrooms will be spread out so there is nobody facing each other. Teachers will enforce no congregation in the hallways. Drinking water fountains will be disabled.
The district will do major training for faculty, and then faculty will teach students, about proper hygiene and social distancing.
Unless approved by building administrators, no visitors will be allowed.
Lunches will be changed at every school building in the district. At Clear Creek Elementary, half of the students will eat in the lunchroom, while the other half eats in the classroom. At the high school, there will be three blocks for lunch instead of two. The middle school will keep students in specific groups to enforce less close-contact student interaction.
Gee wanted to make sure that parents know that the plan is fluid and changing based on recommendations from public health departments. The next board meeting is Aug. 11.
ICYMI: Stories from the weekend
Take a look at stories from over the weekend you might have missed:
Jared McNett covers local government for the Globe Gazette. You can reach him at Jared.McNett@globegazette.com or by phone at 641-421-0527. Follow Jared on Twitter at @TwoHeadedBoy98.
Be the first to know
Get local news delivered to your inbox!