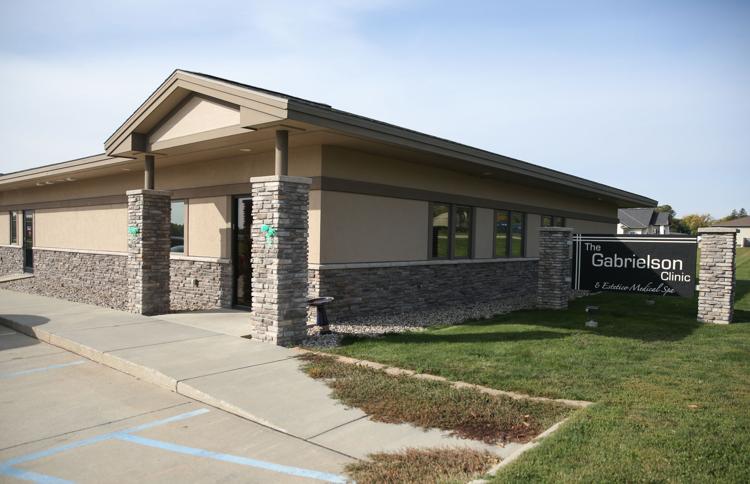 A local women's clinic has seen a significant increase in the number of OB-GYN patients it serves within the past six months.
The Gabrielson Clinic for Women is on track to surpass 500 deliveries this year — its highest since it opened in 2009, said Dr. Daniel Gabrielson, an OB-GYN who owns the private practice.
Gabrielson, who opened a clinic at 401 S. 17th St. in Clear Lake in 2012, attributes the influx to MercyOne North Iowa Medical Center's decision to eliminate tubal ligations earlier this year and the subsequent departure of Dr. Mark LaDuc.
"We have at least one or two a week that are coming to us for a tubal because they can't have it in Mason City," he said.
A tubal ligation — also known as getting one's tubes tied or tubal sterilization — is a permanent form of birth control in which a woman's fallopian tubes are cut, tied or blocked, preventing the fertilization of eggs.
OB-GYNs commonly perform tubal ligations after cesarean sections to avoid the health risks associated with having a second invasive procedure after recovering from childbirth.
The MercyOne North Iowa Medical Center OB-GYN department's providers were notified last fall by administration that tubal ligations during C-sections would no longer be allowed at the hospital after March 31.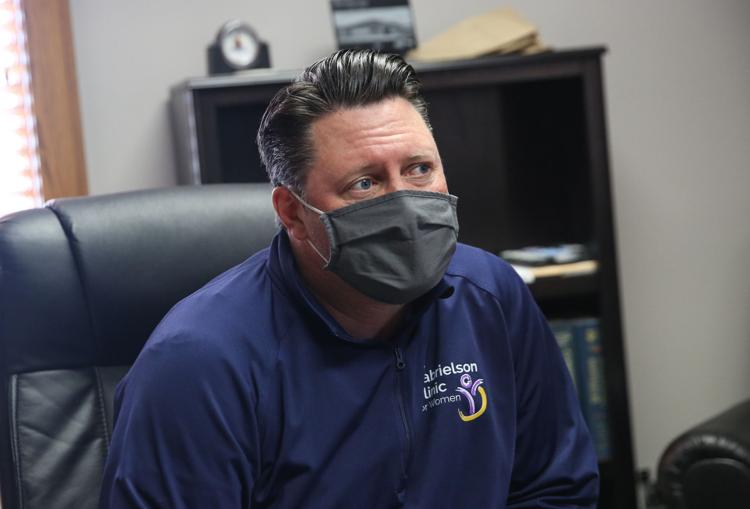 Administration cited the hospital's affiliation with the Roman Catholic Church and its teachings for the elimination of such services.
"As a Catholic health care organization, MercyOne North Iowa follows the ethical and religious directives of the Church," the hospital said in a statement Thursday when asked how the decision has affected its OB-GYN services. "We continue to work with our providers and colleagues to ensure the medical services we provide respect these guidelines.
"We remain committed to caring for the patients and communities we serve in the spirit of our Catholic values, including through the COVID-19 pandemic."
On April 1, the Mason City Clinic began providing professional specialty services with clinics operating as outpatient departments of MercyOne North Iowa.
Catholic hospitals, like MercyOne, are supposed to follow the Ethical and Religious Directives for Catholic Health Care Services that prohibit reproductive health services, like abortion, sterilization and all contraception except for natural family planning; however, some have continued to provide them through arrangements with non-religious affiliates and partners.
The U.S. Conference of Catholic Bishops approved new and revised directives for Catholic hospitals in June 2018 that crack down on such arrangements.
According to the revised directives, Catholic facilities now must ensure neither its administrators nor its employees "manage, carry out, assist in carrying out, make its facilities available for, make referrals for, or benefit from the revenue generated by immoral procedures" or affiliated with such practices.
The directives state that the local diocesan bishop must be immediately informed if any Catholic hospital is suspected of "wrongly cooperating with immoral procedures," and the institution's leaders should resolve the situation "as soon as reasonably possible."
"It's 2020," Gabrielson said. "We're talking about the ethics and dangers of another. There is no sense behind it. I don't know any OB-GYN who would agree with this and I know a lot."
Several of MercyOne North Iowa's OB-GYNs publicly opposed the elimination of tubal ligations earlier this year, but because they are employed by a Catholic hospital, they have no other choice but to follow the directives.
They said leaving MercyOne for a health care facility that allows tubal ligations doesn't change the situation in North Iowa, and could, in fact, hurt their patients — many of whom have delivered multiple children in their care — by reducing access to services with fewer providers.
The Gabrielson Clinic for Women opened in Clear Lake in 2012.
The clinic offers a variety of health care to women of all ages, including gynecology, obstetrics, family medicine, dermatology, medical spa and specialty services.
Gabrielson, a Belmond native, has locations with OB-GYNs, nurse practitioners and family medicine providers in Belmond, Boone, Clarion, Humboldt, Perry and Webster City.
He said most of the women he serves from North Iowa deliver at the Iowa Specialty Hospital in Clarion, where he has a contract to provide services independently.
"In terms of decision making, I make the decisions for our practice," he said.
Since opening a clinic in Clear Lake, Gabrielson said the number of babies he's delivered has "really grown."
Last year, his practice delivered about 430 babies, and about one-third were done by C-section, he said.
"We just have a good presence with good people," he said.
On Friday, Gabrielson said his practice has delivered 375 babies, with about half from North Iowa, including Britt, Garner, Forest City, Clear Lake, Mason City and more.
He estimates that number will exceed 500 before the end of they year.
The Gabrielson Clinic for Women currently has three OB-GYNs, but Gabrielson said he has reached an agreement with another.
LaDuc, a former MercyOne North Iowa OB-GYN, will begin working in the Boone and Webster City offices in November, and once his two-year non-compete expires, he'll practice in Clarion and Clear Lake, Gabrielson said.
LaDuc's last day at MercyOne North Iowa Medical Center was March 27.
Gabrielson said his practice is happy to welcome LaDuc.
Ashley Stewart covers Clear Lake and arts and entertainment in North Iowa for the Globe Gazette. You can reach her at ashley.stewart@globegazette.com or by phone at 641-421-0533. Follow Ashley on Twitter at GGastewart.
Be the first to know
Get local news delivered to your inbox!