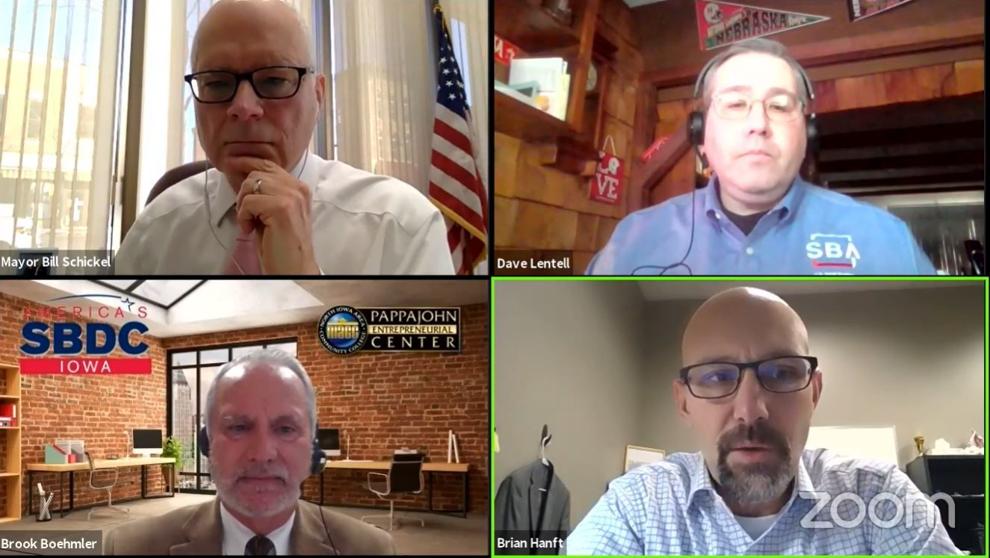 More than once during the latest press conference between the City of Mason City and CG Public Health, guests asked for patience.
Most critically, CG Public Health Director Brian Hanft asked Cerro Gordo residents to stay patient and continue to take precautions as the county tries to progress from its first round of vaccinations to its second.
According to Hanft, though the guidelines for Phase 1b have been announced the county is likely several weeks away from being able to provide vaccinations to people in that group which includes: all Iowans over 75, individuals with disabilities who are dependent on attendant care staff living in home settings, people in correctional facilities, PK-12 school staff, first responders and government officials. 
"We have got to be patient," Hanft said just after making clear that there have been vaccine shortage issues. "Any vaccines that become available, we have to finish what we've got with Phase 1A group. Statewide there's going to be a continued effort to make sure Phase 1A gets done."
Hanft added after the press conference that the number of doses the county gets each week has ranged from 100 to 1,000. "We are receiving weekly shipments but it is small quantities of a couple hundred doses at a time," he wrote in an email.
Based on numbers from the county, around 70% of that Phase 1a population has received their first dose of the COVID-19 vaccine. Statewide, there have been 96,686 doses of vaccine administered through the beginning of this week.
Earlier in the meeting, Dave Lentell from the U.S. Small Business Administration's Iowa office urged local business owners to remain patient when attempting to go through the process for a new round of PPP funding from the government.
In the most recent relief package that Congress passed, there is a total of $284.5 billion for PPP loans. Almost half of that is designated for second-draw loans to businesses that have previously received PPP money. Though 60% of the funding a business receives has to go toward payroll expenses if they want to qualify for loan forgiveness, money can also now be used for items such as personal protective equipment.
"On second draw, we've reduced the size standard down to 300 employees or less because we want our small businesses to have a crack at second draws," Lentell said.
Per data that Mason City Mayor Bill Schickel relayed near the beginning of the press conference, Cerro Gordo County is up 1,000 jobs since the height of the pandemic, but its unemployment number did tick back up to 3.2% in the most recent period.
What a Globe Gazette News+ membership can do for you:
A deeper examination of local issues than you'll find anywhere else.
Two products in one – not everything that's in the print edition of the Globe Gazette is on our website, and not everything on our website is in the print edition.
Access to newspapers.com archives dating back two years.
The ability to carry your local news with you and receive alerts instantly as news unfolds.
Advertising that frequently gets you deals you won't find anywhere else.
Jared McNett covers local government for the Globe Gazette. You can reach him at Jared.McNett@globegazette.com or by phone at 641-421-0527. Follow Jared on Twitter at @TwoHeadedBoy98.